Monday, October 31, 2016
We have had a beautiful October. Peak Autumn color is all around.
I have been eyeing this jacket since I added it to my Career Dressing Category and when it went on sale earlier this month- I decided I had to have it.

It wears like a heavier jacket and I have found a number of items to pair it with. Also, if I lose weight-- because of the jacket's weight and belt, I will be able to wear it no matter my size [assuming I only lose weight]. When ordering online, I tend to like larger sizes.
Recent meals.... It is getting a little cooler and I am having more tea...
Are you a tea lover too? I added several gifts for tea lovers to the Gift Ideas Category. Our area [Arundel Mills], has a tea speciality shop, Teavana which also carries a lot of items.
More October photos...

This October, I have also done quite a bit of research for my stores. I think I have found some great ideas-- so see what you think:
Hope you have a safe and happy Halloween....

Saturday, October 29, 2016
I have had a number of issues with my hardware this week, including:
My Android would not auto-rotate.
An issue with new USB Mouse used with my RCA Windows10 PC/Tablet.
Camera Date/Time Settings.
Starting with the camera. I purchased my Canon PowerShot A590 in 2008 and use it almost daily with very few issues. That said, about once a week, I replace the two AA batteries that power the camera.
This morning when I turned the camera on, the Date/Time Set Menu appeared automatically. I thought it somehow reset itself to the factory setting. Resetting the date and time did not correct the problem.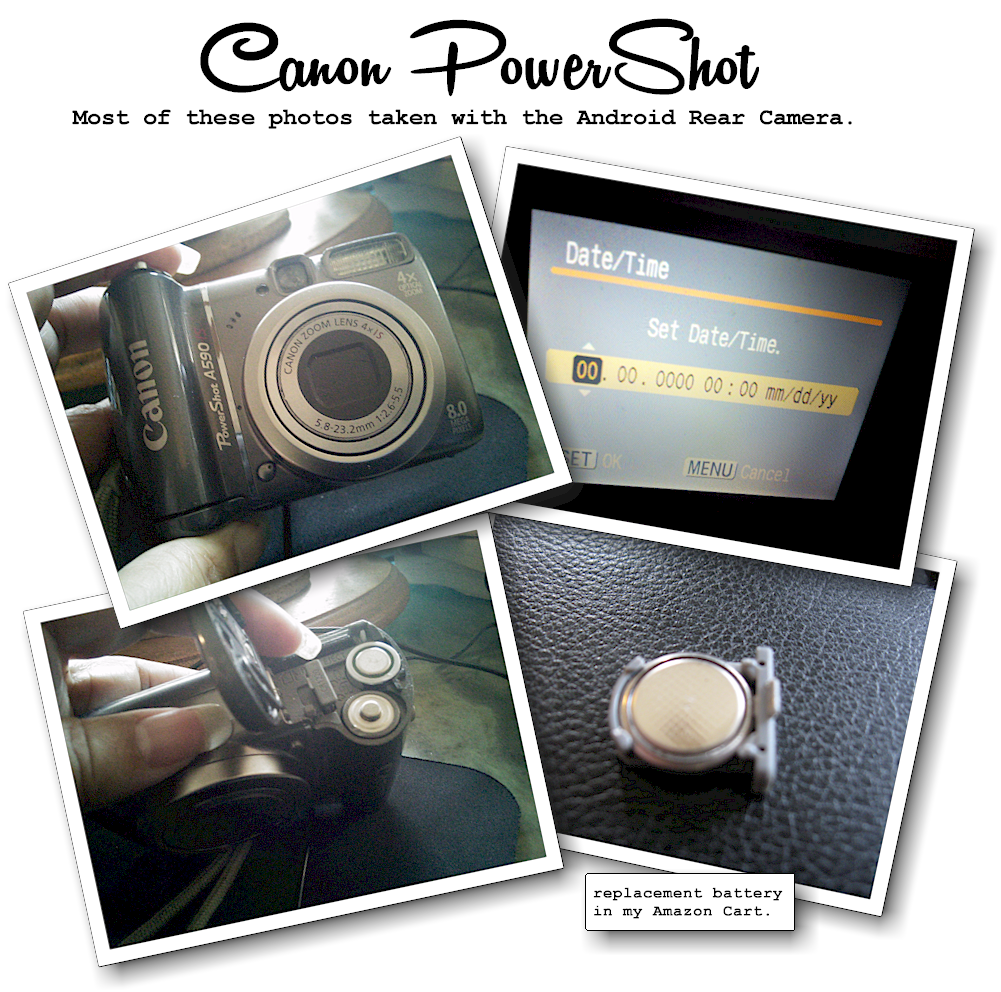 Awhile back, I took out the disc battery and discovered I reset the date/time for the camera-- so I decided it is time to replace that battery after almost 8 years. Easily found the battery on Amazon and since I am in "Holiday Shopping Mode"-- just added it to my cart.
The Android Tablet auto-rotate issue? I researched any number of fixes, including:
Using the Google Now Launcher
Clearing the Cache Partition at the Android System Prompt
I actually installed the Google Now Launcher App, however this option did not work. What did work? I started the Verizon FiOS Mobile App and selected a program to watch in full-screen mode. This worked.
I have had my Android Tablet since Feb. 2015 [2 years in February 2017] and have had very few problems-- even though I "rooted" it. I use a bluetooth keyboard and do a lot of site maintenance, shopping, bill paying and social media tasks with my Android-- so I use it like a mini pc rather than a tablet in that I normally have it in landscape mode. This means I need that auto-rotate mode to work.
Because I "rooted" the Android-- I am hesitant about trying things at the system prompt, the reason I did not try the "clear cache partition" option. If you are having a similar issue [auto rotate not working]-- you may want to look at this option.
And lastly, for some reason there is a conflict with the new USB Mouse and the RCA Windows10 PC/Tablet. I was using an older USB mouse and did not have an issue, however I want to continue using the new mouse so I had to find a workaround. The fix? Unplug the mouse until the system is started and then plug the mouse in.
I have also been researching external power banks for mobile devices. A relative recently purchased a BlackWeb 5200mAh for a trip, however never used the device. I decided to test it.
I plugged it in to my Android about 3:15 pm yesterday. I turned off my Android about 7:00 pm last night, however plugged it back in about 12:30 am this morning. I have been using my Android for most of the day-- including the early morning hours. I update my Amazon Stores in the early morning. About 10 minutes ago [2:30 pm, almost 24 hours later] the BlackWeb power-bank started flashing [indicating the power was low] so I plugged it in to the wall. I think the amount of time I used the external power bank over the last 24 hours is pretty good.
I have added a number of new items to the Computer and Home Electronics Store, including power banks that have been tried and tested. The power banks I have listed are slightly higher in power output than the BlackWeb Power Bank I tested. That said, I think these are great devices.
I am always concerned about the on-board battery life for my mobile devices and these power banks allow me to stay powered without electricity. My Android is always plugged in-- and when its not-- I have about 6-9 hours of battery life using the on-board battery. Even though my Android is almost 2 years old-- I have great battery life because I use electrical power most of the time. If I do not have electrical power-- these power banks will work too-- allowing me to use my on-board battery only when I absolutely have to.
To see all my stores- checkout the list in the upper right sidebar of this blog.

Saturday, October 22, 2016
The latest circular from Costco showed a set of Cuisinart knives that I decided I needed.
I had an eclectic mix of knives and sharpeners-- along with a complete set in the storage block next to the stove...
however, I always seemed to be looking for a clean knife to dice up vegetables, chicken, or fruit for stir fry or something else I thought to make.
I have had the knives since Wednesday [Oct. 19, 2016], and have to say-- "they are great".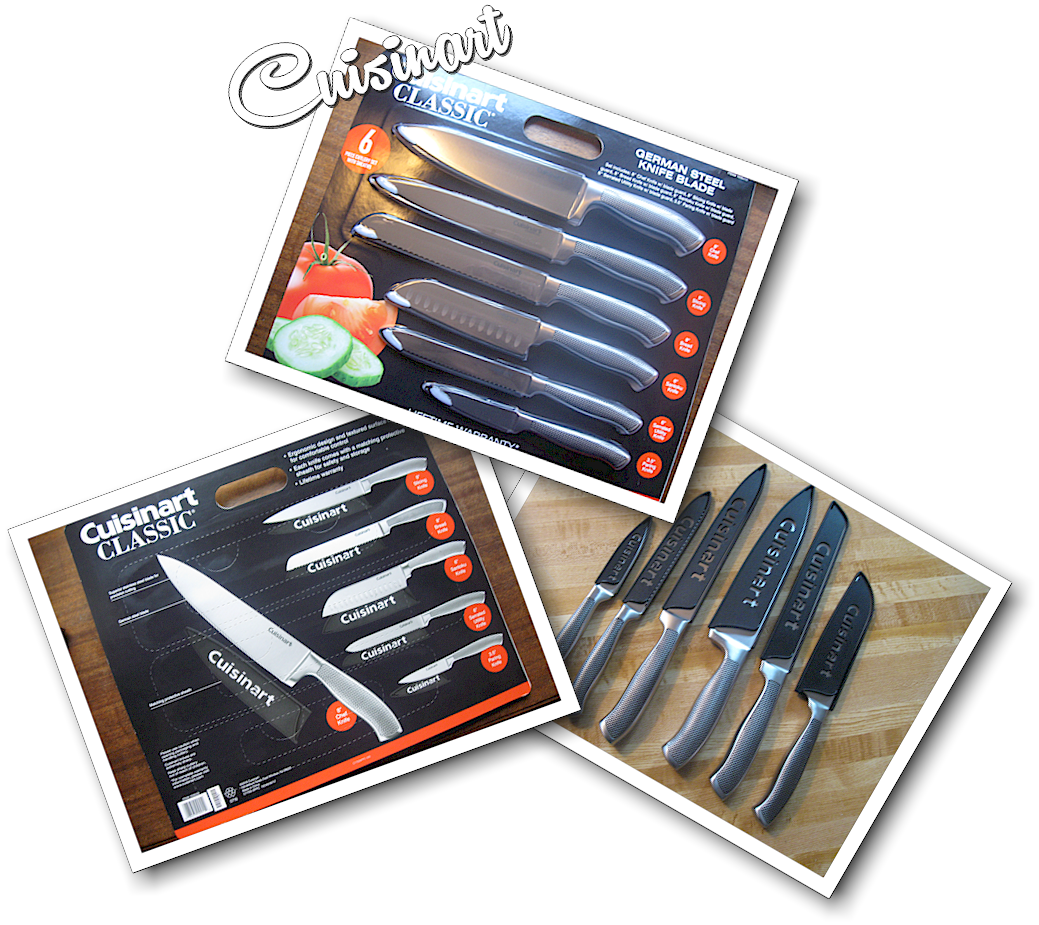 Autumn is slowly making an appearance. For the past 3 or 4 days we have had 75-80 degree weather. That said-- a little "fall" is coming in...
What else?
New blog post on Tumblr.
Updated the profile image on the Facebook HanoverMD Biz Page.
Movies: "Spectre" [2015]. Later today: "By the Sea" w/Jolie & Pitt.
Set up DoubleClick for different areas of qisoftware.com. I may write an entry about this for Remix, later. Have you used DoubleClick for Publishers?
I did not get out as much as I wanted this week-- however, hope to reset and get going, next week.

Sunday, October 16, 2016
Last Thursday, while changing a light bulb in one of the lamps above the garage doors, I missed a step on the step-ladder and briefly lost my balance. I was also trying to avoid the hose caddy I left sitting right next to the ladder-- so when I stepped off [skipping the lower step] I saw the hose caddy and this caused more of a scare. Somehow I picked up the ladder in this balancing act-- and was finally able to gain control of both the ladder and me without harm- or so I thought.
Long story, short-- though I did not realize I strained my left knee during this balancing act-- I must have, because I have been hobbling around for the last 3 days. The pain did not start until several hours after the incident-- and that first night I was in excruciating pain. Almost impossible to walk without support. Today, is the first day-- the knee feels almost normal again.
Because of this, I have been either in front of a television or working on a computer for most of the weekend.
What have I been up to?
Shown in the photo above-- the Washington Redskins game is on.
Movies: "Insomnia" and "Manglehorn" both w/ Al Pacino and "Joy" w/Jennifer Lawrence and Robert De Niro.
Taking photos of my Fall Gardens... [see below].
Watching the new cub twin pandas at the Atlanta Zoo
Shopping for gifts. My mother's birthday is next month and of course, Christmas is coming. I always start researching this early in the season because [1] I order most things online and want to make sure I have time to return if I make a mistake and [2] I like researching for my Amazon Stores.
My Fall Blooms... [referenced above].

This year, I seem to think I need big ticket items and have added them to my Just Want category, however have added what I think are nice ideas [with lower price tags] under the Gift Ideas category. Are you spending big this holiday season?

Saturday, October 15, 2016
When I started putting together my first home office, I was still with corporate America.
That first home office was comprised of a notebook computer, desktop computer, postscript printer, dot matrix printer, a big black desk from Ikea and a myriad of productivity software, including WordPerfect and most of the components of the first versions of Microsoft Office. Other software programs installed on my home computers included: a C-Compiler, FoxPro [checked out from the office] and Harvard Graphics . I used the spare bedroom in my condo for my office space.
Why did I need a home office? I worked a lot. I was a task leader on several life cycle computer related programs for the Navy [as a contractor], which meant I was responsible for the software, design, debug and documentation.
Because of the type of programming I provided-- most of the software implementation had to be done from my business office where I had access to X-Windows supported hardware and resources. I could write and edit the program documentation anywhere-- and at home, any hour of the day. I am a morning person-- and like nothing better than getting up first thing in the morning to work.
The summer right after I left corporate America, because of the many legal issues involved with my departure-- and the lawyers-- my home office became more of a legal center.
Rather than the postscript printer, my then new, Brother Fax Machine became the center of my world.
Today, my home office shows remnants of that earlier legal center, however is rarely used now, unless the need to fax the FBI or a Court arises.
Shown below, my new home office [the briefcase] and the fax/laser printer located on the main floor.
Okay, I do have other "office space" in the house where computers and other supplies are located, however the contents of the bag include my Macbook, Netbook and Andriod which are the main tools I use most often for work [these days].

Sunday, October 02, 2016
I have been home alone since Thursday, September 29, 2016, because of an extended family health issue. Normalcy should return tomorrow.
This morning, I finally tested the Buttermilk Pancake Recipe I found on cookinglight.com and have to report-- it is pretty good.
Most are aware, because of legal issues- I do not like being mistaken for someone else. In the coming weeks I will be out a bit more than normal because of appointments I need to keep. My appearance is changing. Of course, I am getting older and it shows.
That said, I have been working on a project that slightly changes my appearance more. I simply want to note it...

Other things I have been up to?
Updating my Amazon Stores, see here, here and here. BTW: Found a Mac Mini slightly cheaper however with less memory. My software development environments require a lot of memory. Still researching...
Movie: The Private Lives of Pippa Lee w/Robin Wright Penn [caught last night]
Tennis: Asian swing, including current tournaments; the China Open and Japan Open Championships. Upcoming, the Shanghai Rolex Masters
And finally, see this post on my Business Blog, Remix.
It was a quiet weekend and I am told everything is as good as can be expected insofar as the relative's health issue. This is good news.