Saturday, November 02, 2013
My parents gave me my first set of finials as a stocking stuffer one year for Christmas. At the time, Christmas '86 or so, I used the lamps in the living room of my Northern VA rented condo. Today the lamps are in my bedroom and I am showing one with a closeup of one of the two finials given to me.
I loved the difference the brass hardware added to the lamp. The lamps are all brass-- even the black urn and though I liked them in the first place [I purchased them a year or two after I left home]-- decided that after putting the finials on them-- I could never go back to just plain lamp shade screw tops.
I purchased the lamp below for my then bedroom sometime around 85 but at the time did not know the difference a finial could make. I thought the lamp was beautiful and on sale in the first place, but after I got the gift, I purchased the finial shown and thought it was perfect. [Not the original shade.]
I thought they were a unique gift-- so today, when adding new items to my Amazon Store under the category of "Gift Ideas", I thought I would add this one.
I found several finials I liked, but chose the following for the "Gift Ideas" category.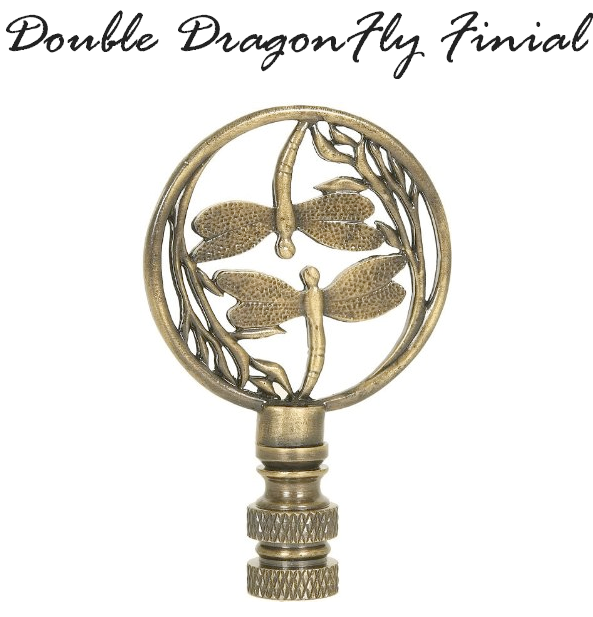 They make great stocking stuffers and will be loved... By the way, did you see the KitchenAid Mixers under the same category? You can get a feel for each available color to see what will best match your kitchen. Ours is Blue like the one initially shown. It was already here when I arrived in 96 or so. If I needed to get a KitchenAid Mixer I like the Onyx Black, Majestic Yellow and Copper Pearl. Currently we have copper accents in the kitchen, and the other two colors I simply like. What do you like?