Wednesday, December 11, 2013
Are you wondering why there is a can of chalkboard paint under the Home Furnishings & Kitchen Category [lower page 2]?
Several years ago-- when Naomi [blogger I read], moved to DC she had areas of her kitchen done using the paint. I liked the idea.

Also- the other night I watched part of the movie "The Words". Dennis Quad's character- had in his apartment, an extra large mirror leaning in the entryway which was the inspiration for this Home Furnishings find.

Sometimes, I pretend I am furnishing a large home with all of the things I love. My Home Furnishings & [Kitchen] Category reflects some of the finds I would like to have.
I have not included this item yet, however I decided this Enclume MPB-06 RACK IT UP Bookshelf Pot Rack
would be perfect if we had higher ceilings with wall space in the right location to hang my mother's beautiful set of MPS pots & pans.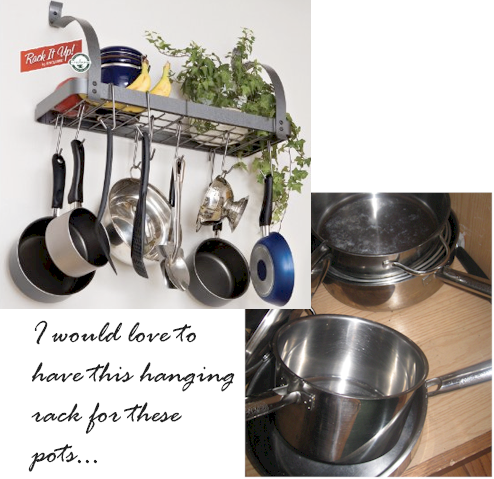 I have finished wrapping all of the presents I am giving and have started planning the menu for Christmas day. Have not started updating WiredPages-- but hope to get to it later this week.
News from Washington? Not good.