Monday, December 16, 2013
It is pretty quiet around here today. The snow melted yesterday, so I am going to take my car out for a spin. It has not been driven in almost two weeks and I need to take it around the block.
Other things around here-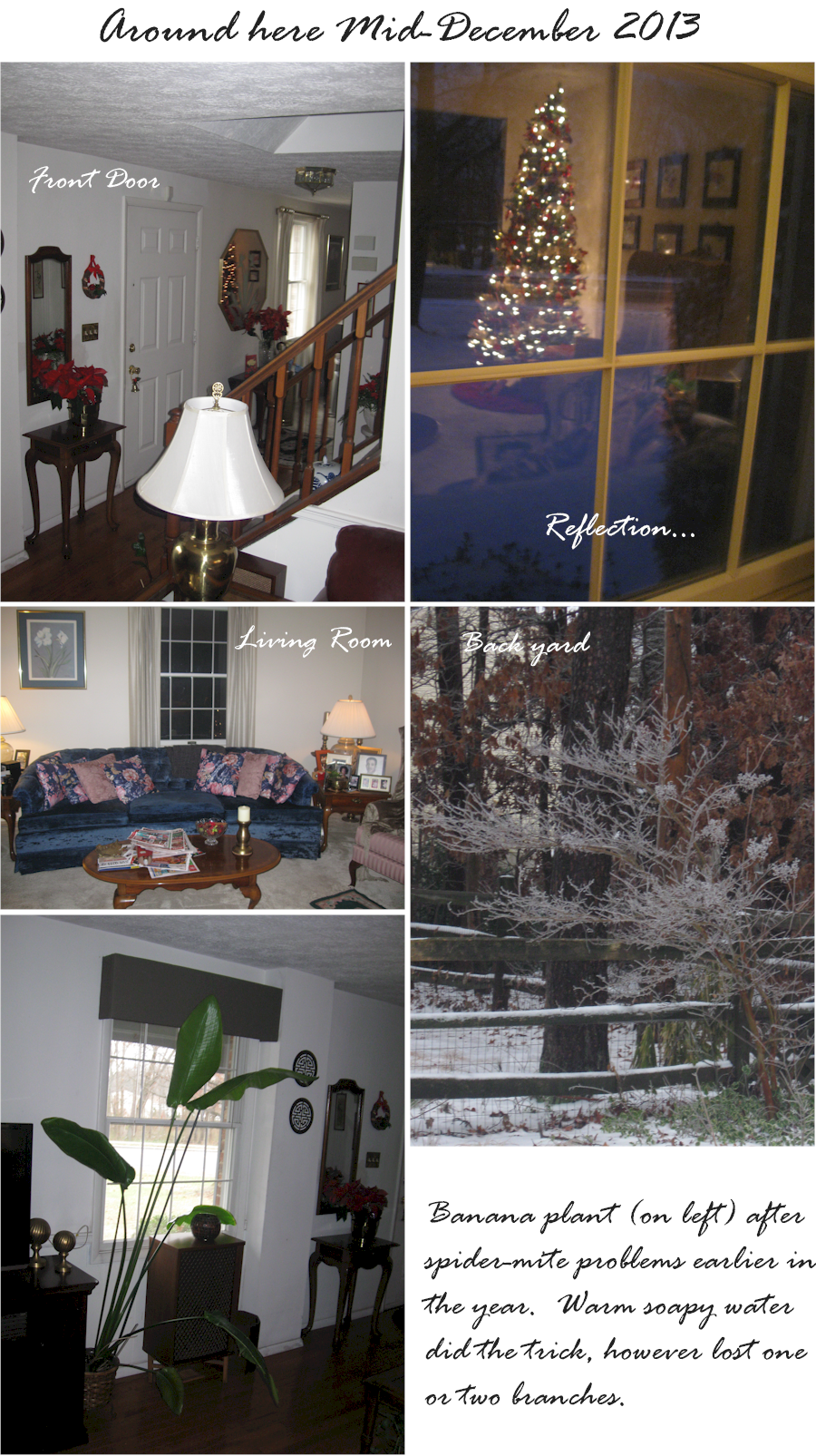 For those wondering about my Banana plant after the spider-mites? She's doing okay. I had to trim back some of the leaves-- and in my opinion, she is not as pretty-- however I am hoping I can bring her back. I think the pot is too small-- but I really do not want it to get any larger-- so I am simply going to wait on the new leaves to start coming in.
Not much else going on. Updates to my Amazon Stores.
This morning, I also noticed the WiredPages ZipCode Retriever located on the Business page is no longer providing Zips for street addresses. The Geo Coordinates Tool on the Reference page works. I really need to get busy on several updates [deleting bad links, etc.] to WiredPages. Maybe after I return.
News from Washington? Full steam ahead with the tease. Not sure why? Already explained I may cry starting in January. Right now-- in good spirits, busy.I have decided I love shopping online for my stores.