Saturday, February 08, 2014
I have always loved my mother's spice rack.
I am not sure when she got it [nor where], but do think it is absolutely adorable.
I went in search of something similar to add to the ...Kitchen category of my Amazon Store. I really did not find a lot in the way of options- however these are close.
Have you ever seen this pattern? [Shown- Google Image search results]: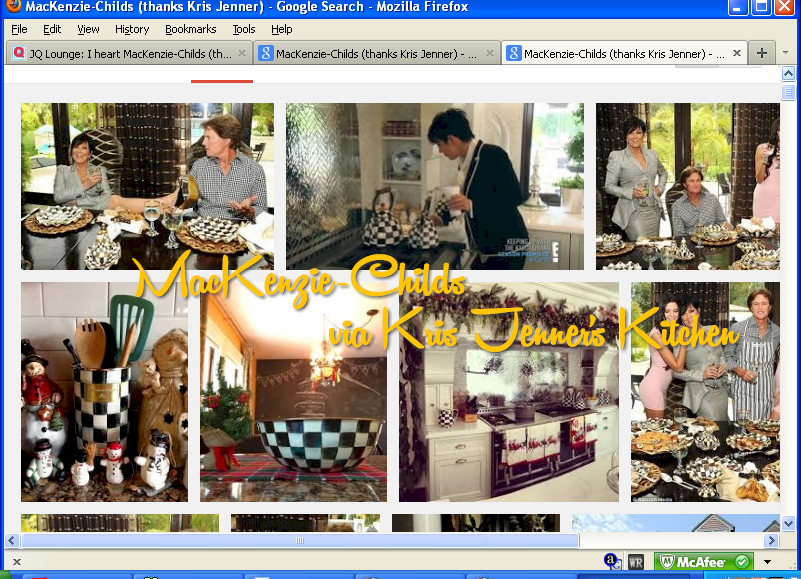 It is called MacKenzie-Childs. I especially loved the utensil holder. Search results
.

This is what I have been up to this morning [searching for things I find while looking around], further checks to my Tumblr blog's template-- and an update post on Q's Wire.
What else have I been up to? If I had surveillance they would probably say complaining loudly about issues I feel I should not have.