Tuesday, April 14, 2015
This Spring, homeowners in my neighborhood are having solar panels installed. From the window in the den, I have watched two new installations. Yesterday, I went out to get a closer look.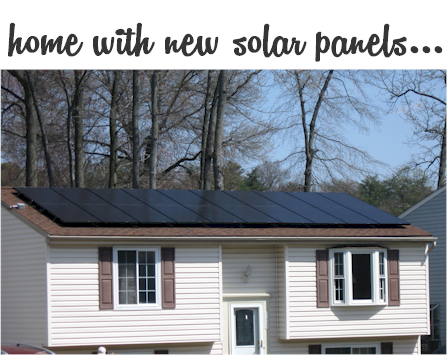 When I drove down the nearby street, I found three homes with new solar panel installations within the first block. I love this idea, and have noted as described by bloggers and HGTV episodes, that RV owners and custom home builders are doing more with solar panels.
Sophisticated solar power controllers are now offered for RV and homeowners which allow for more efficient use of multiple sets of batteries. When one set of batteries is being charged via the solar panels another set is used to supply power. Then when the charged batteries run out the other set is swapped in for power while the discharged set recharges. See this:
For some reason, I get excited about things like this. Youtube Solar Panel Link.
Recently, I also downloaded the EarthCam app Apple Store/Google Play to my tablet.
I did not get into Washington to see the Cherry Blossoms this year, however my Twitter stream [source: Patch] provided information about a new EarthCam camera in Washington. I wish they would put one at the City Dock in Annapolis. It is so pretty there and sometimes you see the cadets.
Also, watching a lot of tennis and the arrival of Spring. News from Washington? I am told the United Nations is involved.