Saturday, April 18, 2015
All week I have been watching the ATP Monte Carlo Tennis Tournament, finals are tomorrow.
In between matches [Fed Cup also on this morning], I went outside to take photos of the trees in bloom.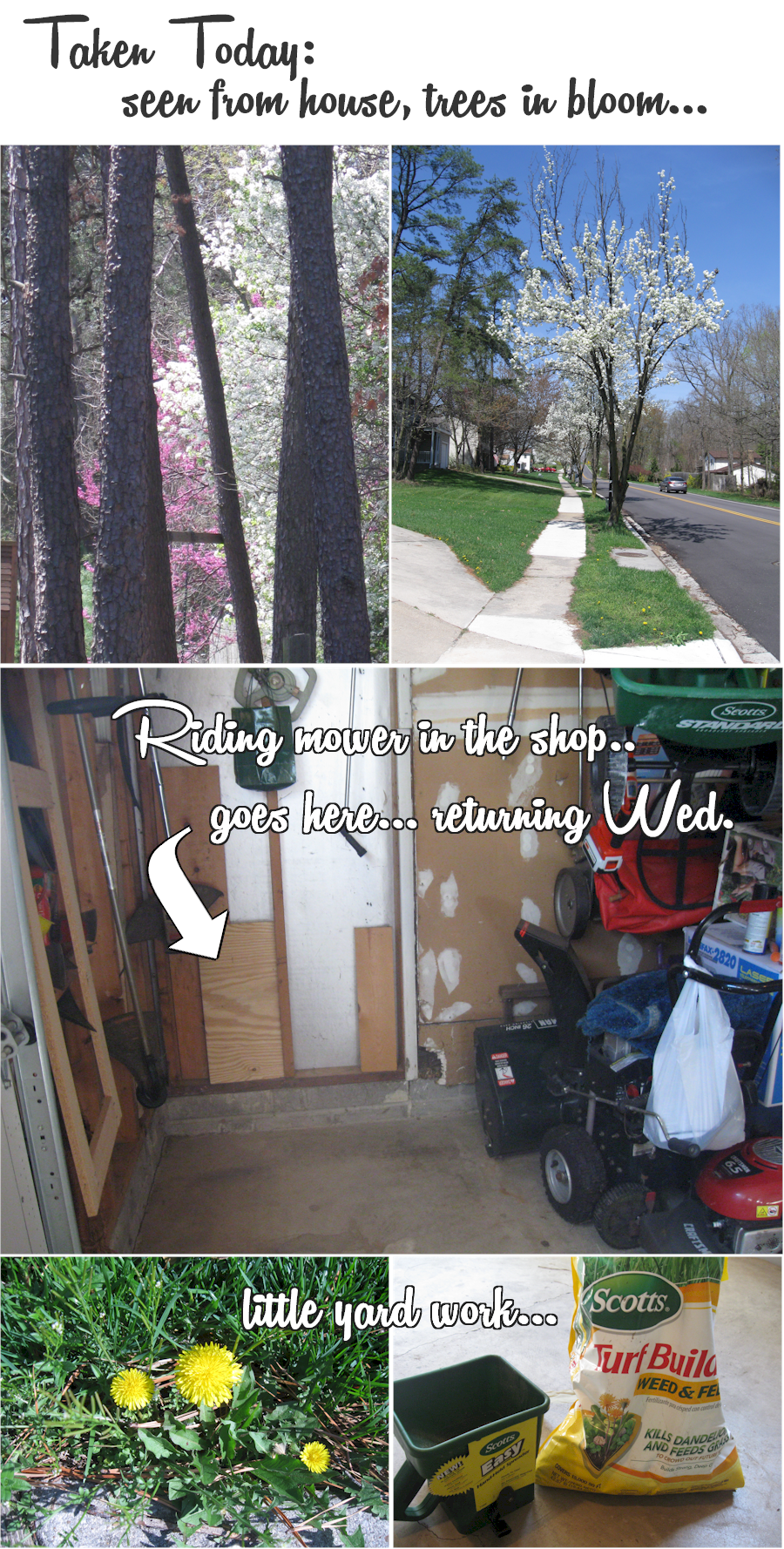 I also noticed my Peonies have not started growing. Looks like the whole bush is gone. Not sure what happened. About, 14 years ago, my Mother, Niece and I started that bush from roots. I suspect this is the work of vandals. If this is my mistake, I will let you know. Not happy about this.
Made a hamburger and french fries for lunch after spreading a little fertilizer to get rid of Dandelions.
My hair is getting longer. You can see the difference from the photos I took before I started rolling my hair every night [about 2 months ago] and today.

Other things I have been up to:
Updating Amazon Computer and Electronics Store
Watching movies I have never seen before. Did you see Clearskin? Just saw this last night. I tend to like spy and black ops type movies and novels [big fan of Ludlum].
Marking my calendar for upcoming tennis tournaments, including; Madrid, Paris, Wimbledon. See here for a complete list.
Latest Philodendron plant from clippings is doing well. When I find the photo I took when I first planted it, I will provide the link.
Other issues? Nothing to report here.