Monday, April 27, 2015
In Feb. 2015, I developed two Java Servlets to pull earnings data from professional tennis tracking sites, which populate Excel Spreadsheets for selected professional tennis players.
The following illustrates an example of the earnings data returned- when I run the WTA women's servlet.

Every Monday [except when no tournaments were scheduled the prior week], I run each of the servlets and update the corresponding spreadsheet.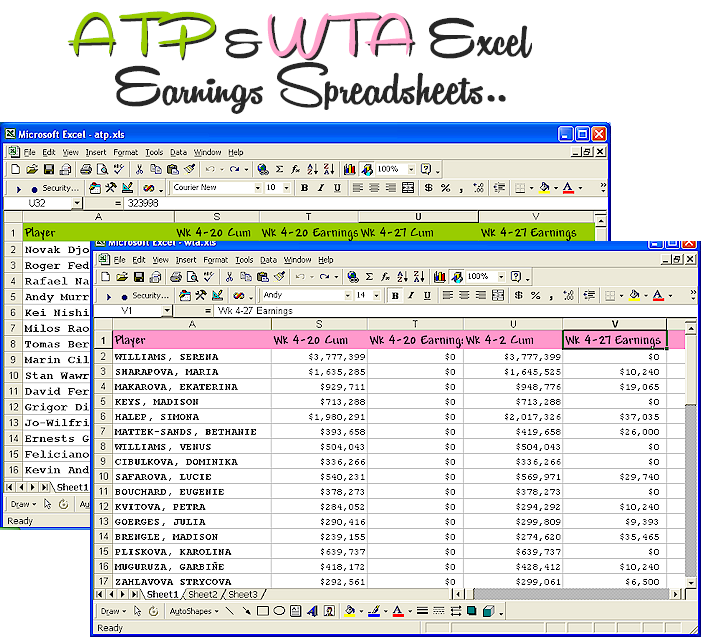 This week, though tournaments are scheduled for both men's and women's professional tennis, for the most part- they are not being televised. So, I will keep busy doing other things.
TennisTV is airing some of the tournaments, however I do not have a subscription for this service, yet. Mostly, I watch The TennisChannel and WatchESPN.
Two major tournaments are coming up, Madrid and Rome, so I think the media is gearing up for the extended coverage they will be offering starting next week. The tournaments are one right after the other.
In the meantime, perhaps I will be posting more to my blogs about other doings....