Monday, August 03, 2015
Last Thursday, I went by the bank so while out- I snapped several photos for a project I have been thinking about.
Awhile back [2010], I started a Facebook Page for Hanover, MD Businesses [sort of an unofficial Chamber of Commerce]. I really did not do much with the page over the years and just recently, thought I would start updating again.
Background: Arundel Mills the mega outlet mall opened November 2000 and since then many new businesses or franchises have opened.
In June 2012, the Maryland Live Casino opened.
The area [also where I reside, i.e., Hanover, MD], has experienced exponential growth, so in 2010 when I started the Facebook Page, I thought I would ask local businesses to "Like" the page and post their events or sites. Of course, there exists an official Chamber of Commerce [for a larger area], however I thought Hanover MD [with the many new businesses to the area] could justify an unofficial Facebook Page. That said, I simply did not do anything else with the page. Then a couple of weeks ago, a local business "Liked" the page.. I and I thought.. "goody" something new to work on....
I snapped more photos on Friday and incorporated them into the cover illustration I have been working on. Here is how the page looks as of this morning.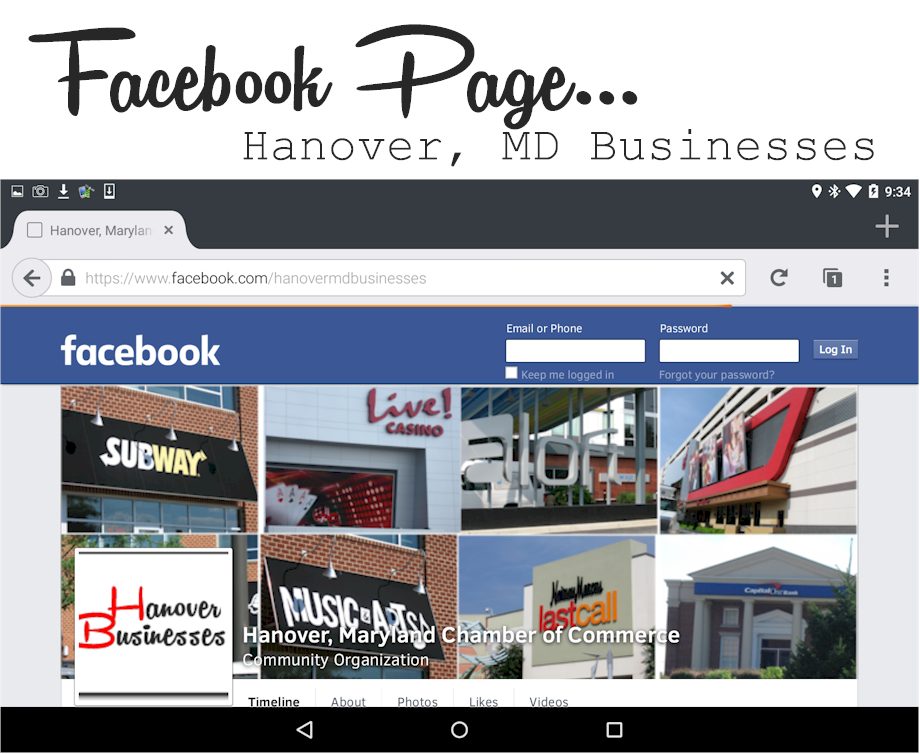 Okay, so what else have I been up to?
Sent off for a Press Pass [in case I need one-- someday].
Watched a myriad of Tennis Tournaments including the ATP Atlanta and Hamburg Opens.
Watched: STARZ's Power Series and HBO's True Detective.
Updating my Amazon Stores. Have you noticed the trend in retro dresses? I really like this style. I am also going to start watching my diet.
I thought this arena looked so inviting:

The Citi Tennis Open [Washington] and Bank of the West Open [Stanford, CA] begin today, so later I will be catching live action on WatchESPN and the Tennis Channel.
Are you from the area? Are you going to the Citi Tennis Open?