Wednesday, December 02, 2015
I went out Monday, to the airport [BWI] and other places in the area. Just wanted to get out. First, I went by the Observation Park [see image below], however there was nothing to observe. When I went by the airport departures terminal-- it was oddly quiet too.
When returning, I saw the results of what appeared to be a bad accident at the intersection of Dorsey Road and Rte. 170. Other than that, it has been a quiet week. The sight of the accident bothered me.
I have not been out since. I continued baking this week- using the leftovers from Thanksgiving. I had extra cream cheese and bananas [that were quickly ripening] so I decided to make Mini Banana Nut Loaves. [Photos below taken yesterday].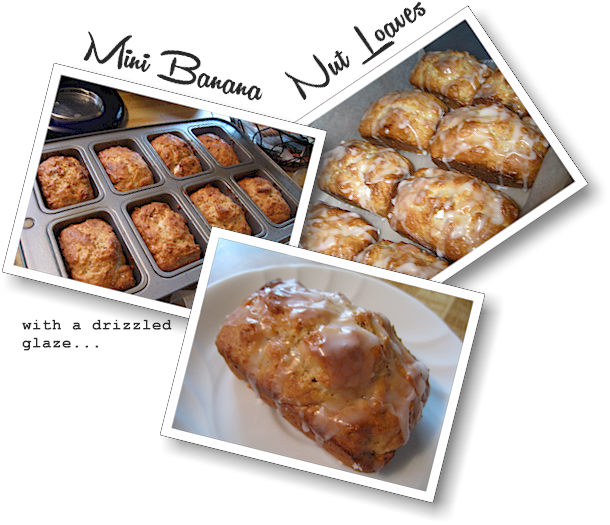 My recipe requires:
All Purpose Flour [2.25 cups]
Bananas [2 large overripe-- mostly black skins]
Cream Cheese [8 oz]
Sugar [1 cup]
Eggs [2]
Butter [quarter cup]
Baking Powder [1.25 teaspoon]
Baking Soda [.25 teaspoon]
Walnuts [1 cup coarsely chopped]
Icing Glaze [Confectionery Sugar, Water, White Sugar, Almond Extract]
In a separate bowl combine the flour, baking power, baking soda and nuts. Mix the cream cheese, butter and sugar. Add the bananas and eggs to the cream cheese mixture. On low, mix the dry ingredients with the cream cheese mixture until moist.
Coat your baking pan with baking spray. Bake for 35 minutes, in a 350 degree preheated oven if making mini loaves. Bake for about 1 hour and 10 minutes or until cake tester comes out clean for a single large loaf.
I keep the loaves in a sealed container until ready to eat. There are good warm so drizzle your glaze right after they come out of the oven [remove loaf/loaves from pan]. Let sit for 10 to 15 minutes after you drizzle, then dig in. If much later, put in a 1100 microwave for 15 seconds or so.