Monday, February 08, 2016
Though I seldom work in the basement these days, I do have an office down there, too.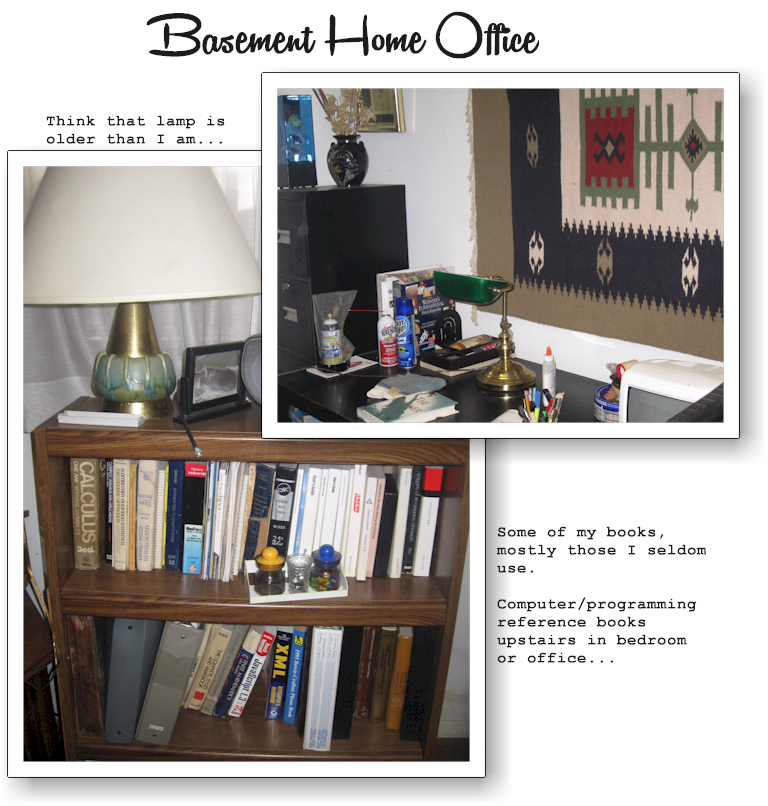 The Gateway Desktop, now in my bedroom used to be down there, along with my exercise equipment.
Mobile computing gives me the flexibility to work from anywhere in the house. The Verizon FiOS router located in my upstairs office provides coverage all over the house, yard and halfway down the block. This the reason I seldom work in the basement.
That said, before coming here-- the home office I set up in my Bowie place was in the spare bedroom. I had the huge black desk shown in the photo above. I purchased the place new and as it was my first real estate purchase, I was into decorative details.
I still have the computer chair I used in my Bowie Home Office. The other [left in photo below], is the chair I purchased when I moved here. I used to keep the larger chair in the basement-- however have since, moved it to the upstairs office.
I also kept the love seat from the first set of living room furniture I purchased when I moved away from home after college. I covered the love seat with a black cover I purchased from Ikea for the new home office in Bowie. The office was mostly black with dusty rose accents-- to match the carpet. Some of the art work that used to hang in my Bowie home office.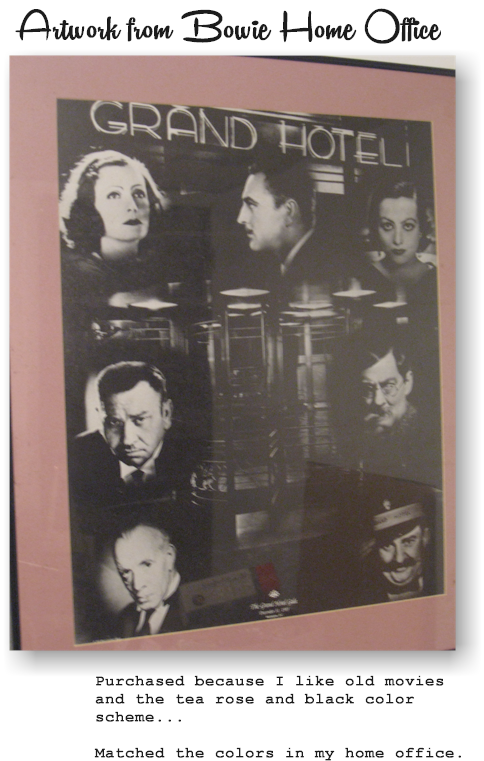 This artwork now hangs in the bedroom in the basement. Nothing here tea rose. Not sure why I keep things like this. Maybe to remind me of life before I came here.
Notable this past week? Caught two movies I thought very interesting.
Movie: Weight of Water w/Sean Penn, Elizabeth Hurley
Movie: The House of Flying Daggers [romance story like Crouching Tiger Hidden Dragon].
Updated the Amazon Widget in the upper sidebar of this blog.
Two or three weeks ago, I started watching Showtime's new series, Billions. Are you watching this series? The US Attorneys portrayed in the series had me a little worried... however, I am still watching.