Wednesday, March 02, 2016
Recently, I have been working various projects including a site monetization project I will post about on my Remix Business Blog later today.
I have also been having fun watching the Giant Pandas and Bei Bei via the Smithsonian's Zoo Cam. See this post.
While I work, I snack a lot- in that I mostly work right off the kitchen in the informal dining area. Over the last 5 days, here is what I have been munching on...
I have also been getting more sleep. These photos were taken yesterday and I am happy that even I see, a lot of the strain from a lack of sleep, has left my face. I feel a lot better.
I snapped this photo of my Mother as she was about to leave for church Sunday.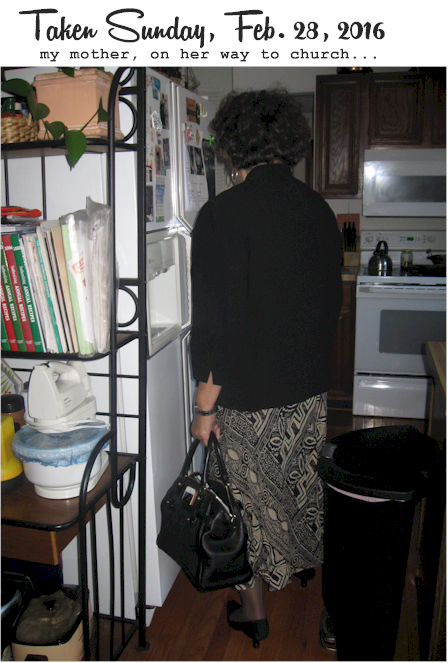 Is she cool, or what? She has her Michael Kors bag [Christmas gift from my sister] and iPhone packed and ready to go for her excursion...
Me, I did not go to church. These days, I rarely go to church. As I explained, I have been working different projects, including several social media issues, intermittently catching a few tennis matches and looking forward to next week. More details later.