Sunday, June 26, 2016
On Tuesday, June 21, 2016 the shingles for the new roof were delivered. Before that evening, I am not sure how I thought that worked, however was a bit surprised a crane was lifted a couple of times to get the tiles onto the roof.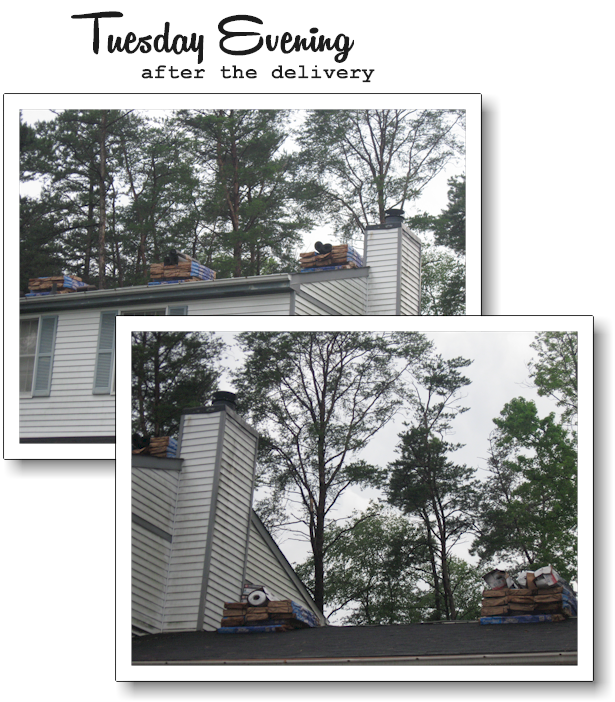 The next day [Wednesday, June 22, 2016], workers arrived around 6:30 am to start work.
The workers were finished by 2:00 pm. Again, I was a little surprised in that the installation did not take longer.

This was a big check-mark off our to-do list, and we are happy with the results.