Monday, August 08, 2016
Since my last post, I celebrated a birthday [actually I have posted since my birthday, this morning's activity caused a rethink on what I should have posted]. I was actually not feeling well on my birthday [bad case of vertigo], so these photos were taken the following week.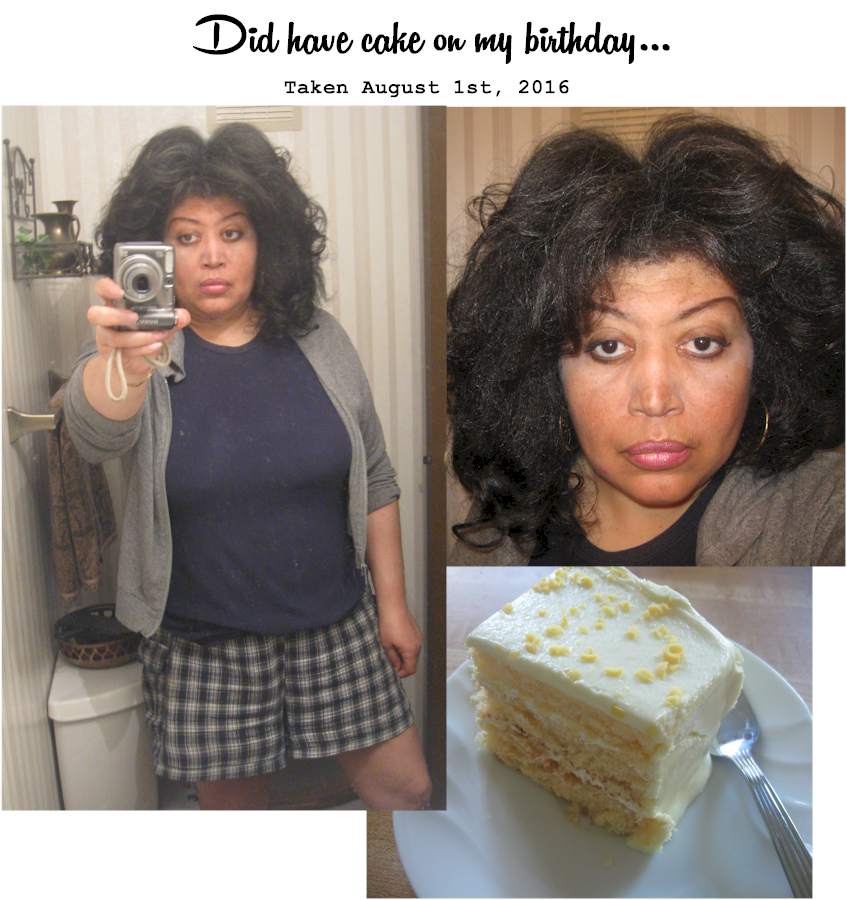 A month ago, I contacted a local cosmetic surgery center to inquire about removal of hearing implants. The cost-- $1395 each. I really need to have this done with a lawyer present, so I will have to hold off for now, however I believe part of my vertigo issues are being caused by the devices.
I have found ice greatly degrades the performance of each device. If you too have experienced vertigo caused by hearing devices-- you may want to try this solution or contact a laser surgeon.
Hearing implants are very popular these days. They are placed on the nerve in the inner ear-- and certain frequencies can reek havoc with their operation. Mine were implanted without my knowledge-- and I need a lawyer to insure legals issues are not swept aside.
Over the years, my mother has also experienced vertigo-- to the point of being taken to the hospital [BWMC].
I am hoping that alternately freezing and then allowing the device to defrost will eventually render all of the transistors dead. I have had a lot of success since the week of my birthday degrading the functionality of the hearing devices.
Abstract noise provided, the week of my birthday local authorities were contacted about issues some with hearing devices were experiencing. I am told there is a deaf person in my area. If you have a HAM radio you can listen in to some of the activity. I am not going to provide my earpiece tune in frequency, however many have it.
I have not posted about things like this in awhile. I think, some using the consoles in this area have no idea how bad this feels and I want there to be no misunderstanding about what these non-professionals are doing. Too many without even a high school education think this is a game. It is not.