Sunday, September 11, 2016
I know Summer is over because I want to buy new computers and get busy with several business related projects.
I have also been researching every imaginable adaptor, hub, and accessory to ensure I have interconnectivity with all of my existing devices as well as devices I want to purchase.. see here and here.
Recently, I picked up a 4 Port USB Hub to use with my RCA Windows 10 PC/Tablet.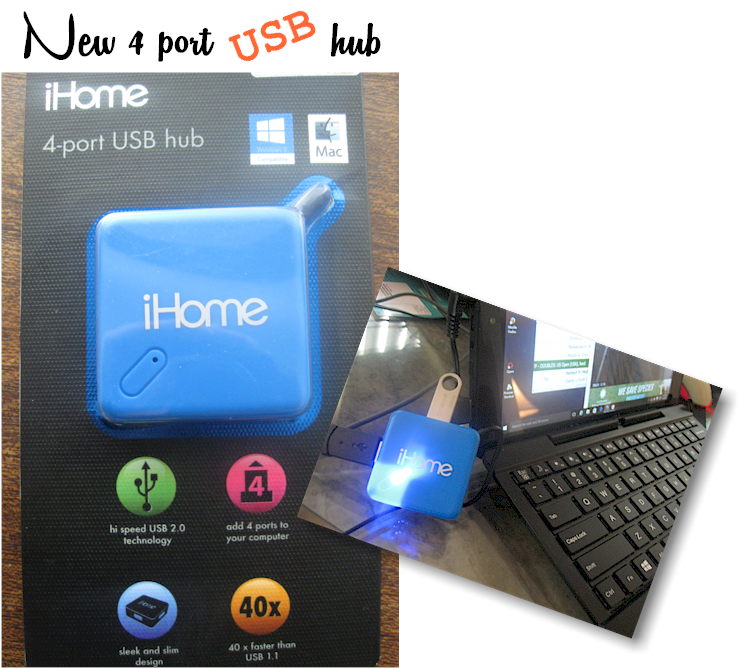 Though the system has both a touchpad and touchscreen, I have found I like using a USB Mouse as the primary input in addition to the keyboard.
The new hub works well. It allows me to connect multiple USB devices while using the USB Mouse.