Wednesday, February 22, 2017
Sunday, my Mother had to get a new cell phone. What did she get? Apple's iPhone 7.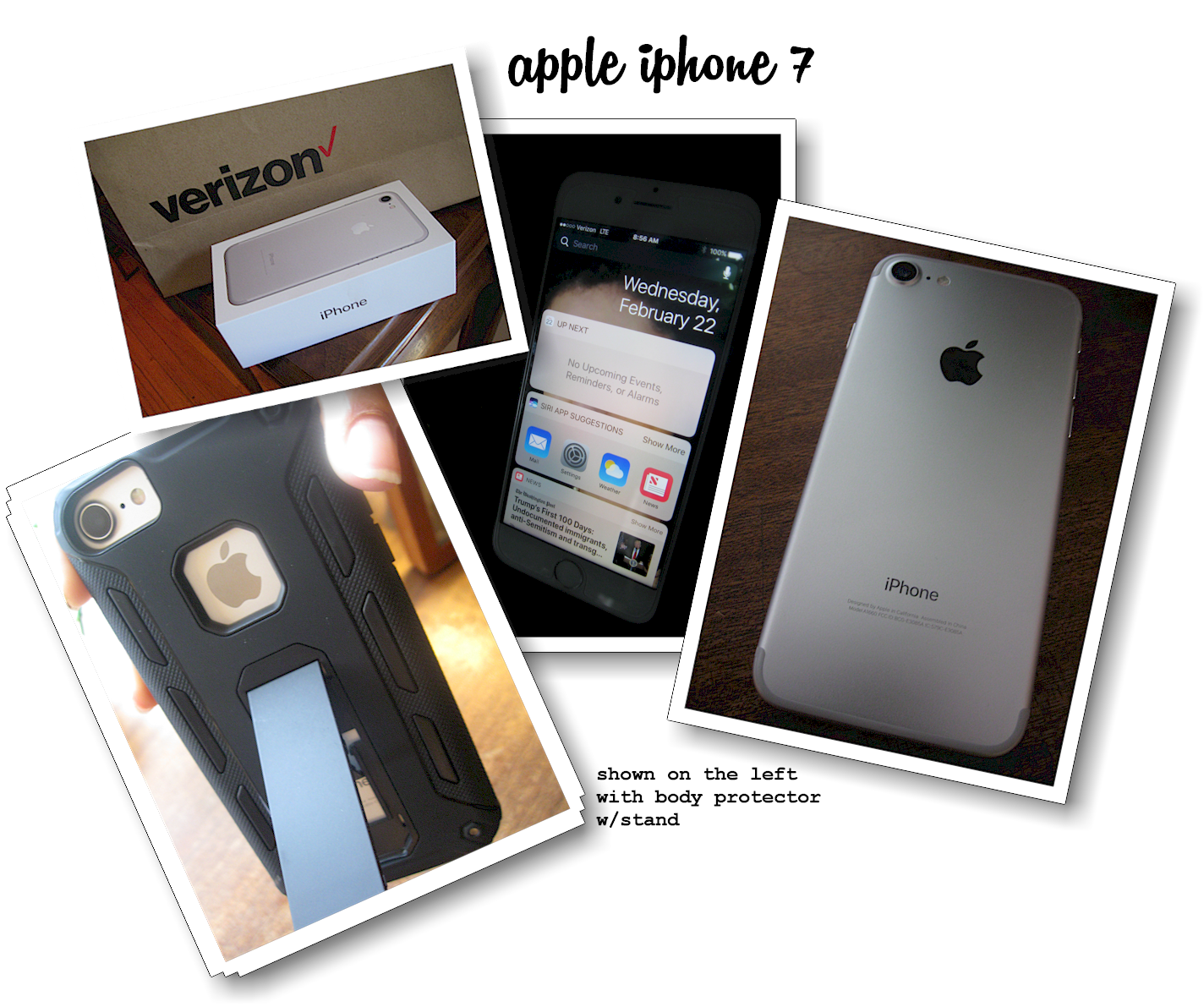 I have to say, this phone is pretty impressive. Features include...
Full HD Video
Display 1920 x 1080 pixel-resolution.
12MP Camera-- wow is that camera nice.
2x optical zoom and up to 10x digital zoom.
See the specs for yourself here, she opted for the 5.5" with 32GB of storage.
She is still playing around with the many features and is extremely pleased with her new hardware. Yes, I think this should be my next phone too.