Saturday, September 09, 2017
After what seemed like a month of rain, the skies have cleared and it has been a bit cooler. I am keeping busy with a myriad of projects.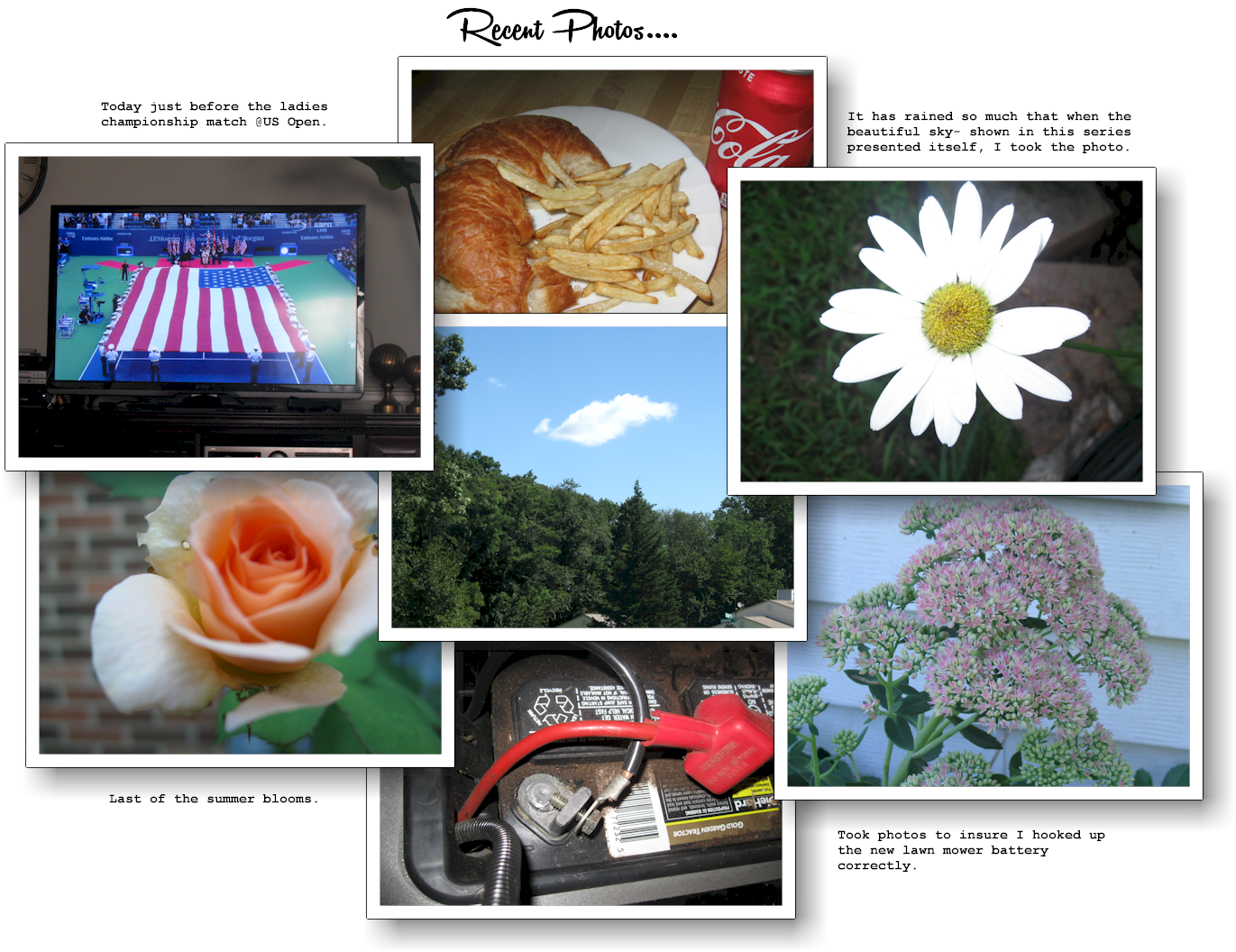 Recent projects...
Updated the Celebrity Blogs List I maintain on the NS&J Forums.
Social media posts for the Hanover Maryland Businesses page on Facebook.
Shopping... see illustration below.
Watched the remaining episodes of the latest season of StarZ's "Power" series.
Movie: "A Bronx Tale"
US Open Tennis action.
Updating my Amazon Stores.


Went by my business bank to set up a new account.
Creating new spreadsheets to help track my business finances.
Replaced the battery in my mother's riding mower. I thought this was going to be easier than it was.
Note the number of power adapters and cables in the illustration of my recent purchases. I have found that when I keep my mobile devices powered with an external power adapter, I extend the life of the battery of each device.
For example, I have had my Android since February 2015 and I am still able to get over 5 hours with the battery if I need to. When I use battery power, I also try to discharge the battery so that only one or two percent of the charge is remaining. Recharging from this depleted level, calibrates the battery which also helps to extend battery life.
The downside to the use of constant power adapters? I replace cables and adapters at least every other year [if not more], as indicated by the illustration of my recent purchases.