Saturday, October 28, 2017
Yesterday, while driving around Arundel Mills, I took these photos.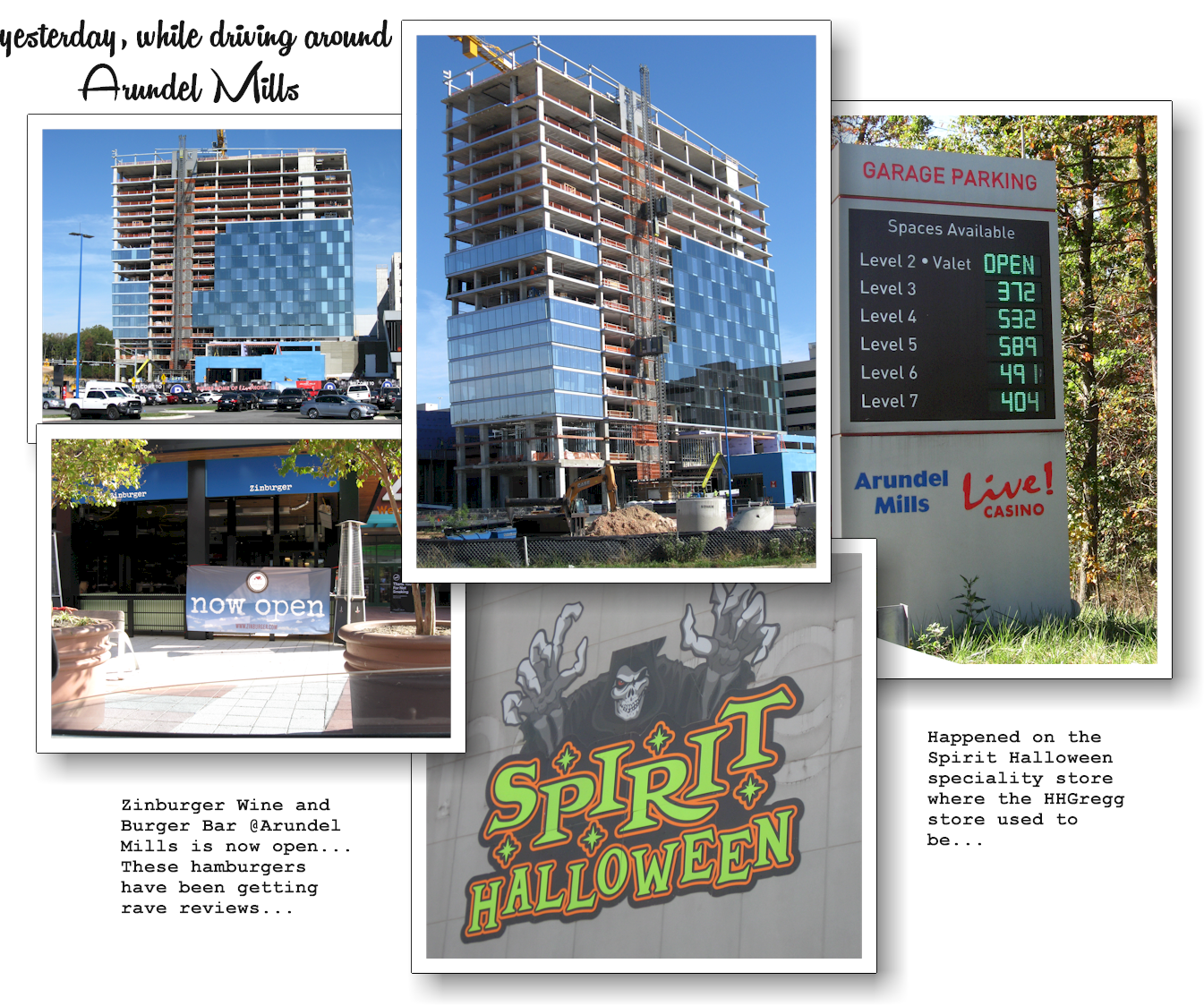 It was a gorgeous day, and today is even prettier. In our area, the leaves are just beginning to change and peak color should be here in no time. This is one of my favorite times of the year.
What else have I been up to?
I have also been researching software products. Microsoft Access is a powerful tool and as a software developer I can do a lot with this software, however it is not supported on the Mac operating system. I do a lot of development work on a Mac computer.
Alternatives for Mac users include, FileMaker Pro and FileMaker Pro Advanced. These packages are also supported on Windows platforms.
In addition, if you are not well versed in database definition [schema/structure] or the SQL standard, you may find the FileMaker offering a bit easier to use, in that there is no programming involved.