Saturday, November 04, 2017
For the last two weeks, I have experienced problems with my Android in that an error message indicated the Storage Space was under 250 MB causing several applications [apps] to malfunction.
Briefly the specs on my Android include:
Android OS 5.1.1 Lollipop
16GB Storage
2GB RAM
No SD Card Slot
Initially, I tried several solutions however the error returned within a day or so. One of my problems, I use my Android and the Chrome browser quite a bit and tend to leave the browser cache unattended. Deleting the browser cache helped for a moment or two. I also deleted several apps I rarely used. Neither of these solutions worked long term.
Then I discovered, the error message was a bit misleading in that it was not actually the storage space that was causing the problem, more the amount of free RAM.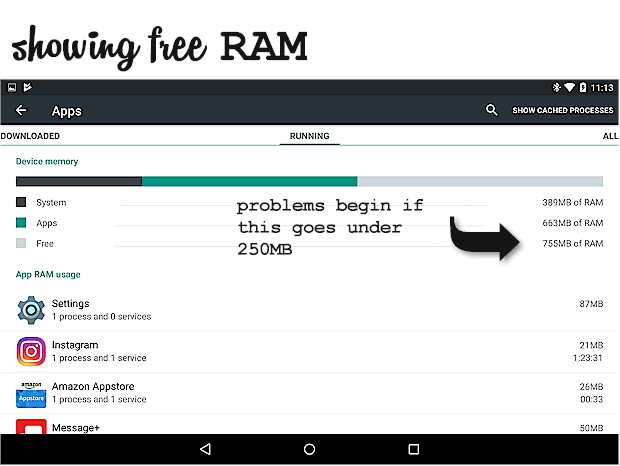 Why "all of a sudden" was this causing a "Storage Space" problem on the Android I have used daily since February 2015?
I believe it is because recent releases of the apps I use, provide more instant notifications requiring the programs to stay resident in memory.
For example, my Amazon App now provides an instant notification every time something on my "Wish List" is on sale as a Deal.
When these notifications started in October [2017], I was pleased. I still love the feature, however I had to disable it on that app as well as most of the others to free up RAM space on my Android.
As noted, solutions included turning off "Show Notifications" for most of the apps running on the Android. Since I will miss those notifications, I researched devices that would be able to handle the many applications I use on tablet/Android devices and came up with two solutions [iPad & Samsung devices with lots of storage and memory]:
Have you had a similar problem?