Tuesday, March 20, 2018
Over the weekend I received a package containing a new drive for my android and a case for my RCA Cambio Windows 10 Tablet/PC. I am so pleased with both items.
First the tablet case. About 3 weeks ago, a spilled coke splattered near my Windows 10 Tablet/PC causing the plug-in keyboard that came with the unit to malfunction. Luckily, I had an extra Anker Bluetooth Keyboard which works great.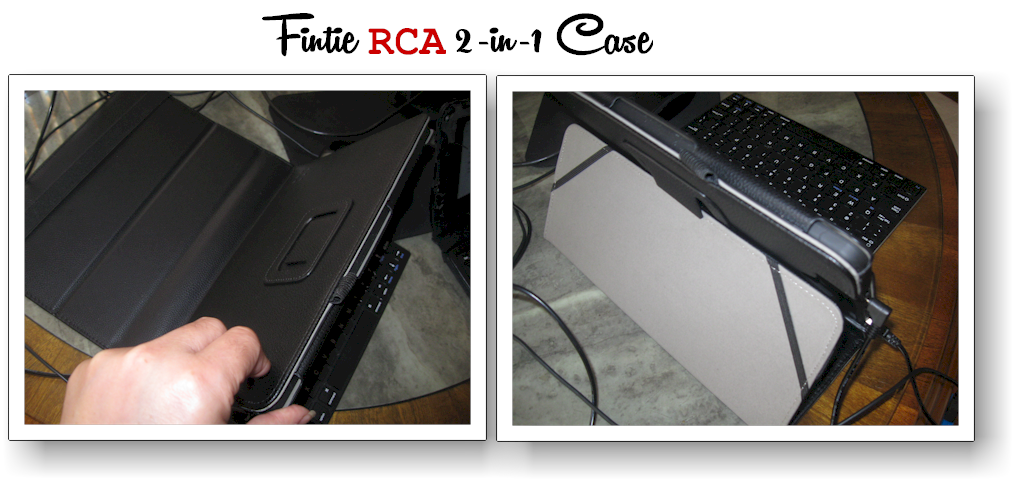 The old keyboard was part of the casing for the device, so the new case now holds both the tablet and bluetooth keyboard that I am using as a replacement. This also, worked out well.
Now the SanDisk Ultra Dual Drive. My Android operating system version is 5.1.1. Shortly after getting the device, I rooted it enabling print service to a USB printer via an OTG connector and USB cable. Initially the root process also allowed me to use USB flash-drives with OTG cables and hubs.
Recently, I somehow changed a setting that although continued to provide printer support via an OTG connection, disabled access to USB flash-drives. I tried any number of things to correct this problem, however was unsuccessful.
After reading reviews for the SanDisk Dual Drive m3.0, I was hopeful that I could once again port items from my Windows10, WindowsXP and Android using one drive and was pleasantly surprised when the SanDisk Dual Drive did the job.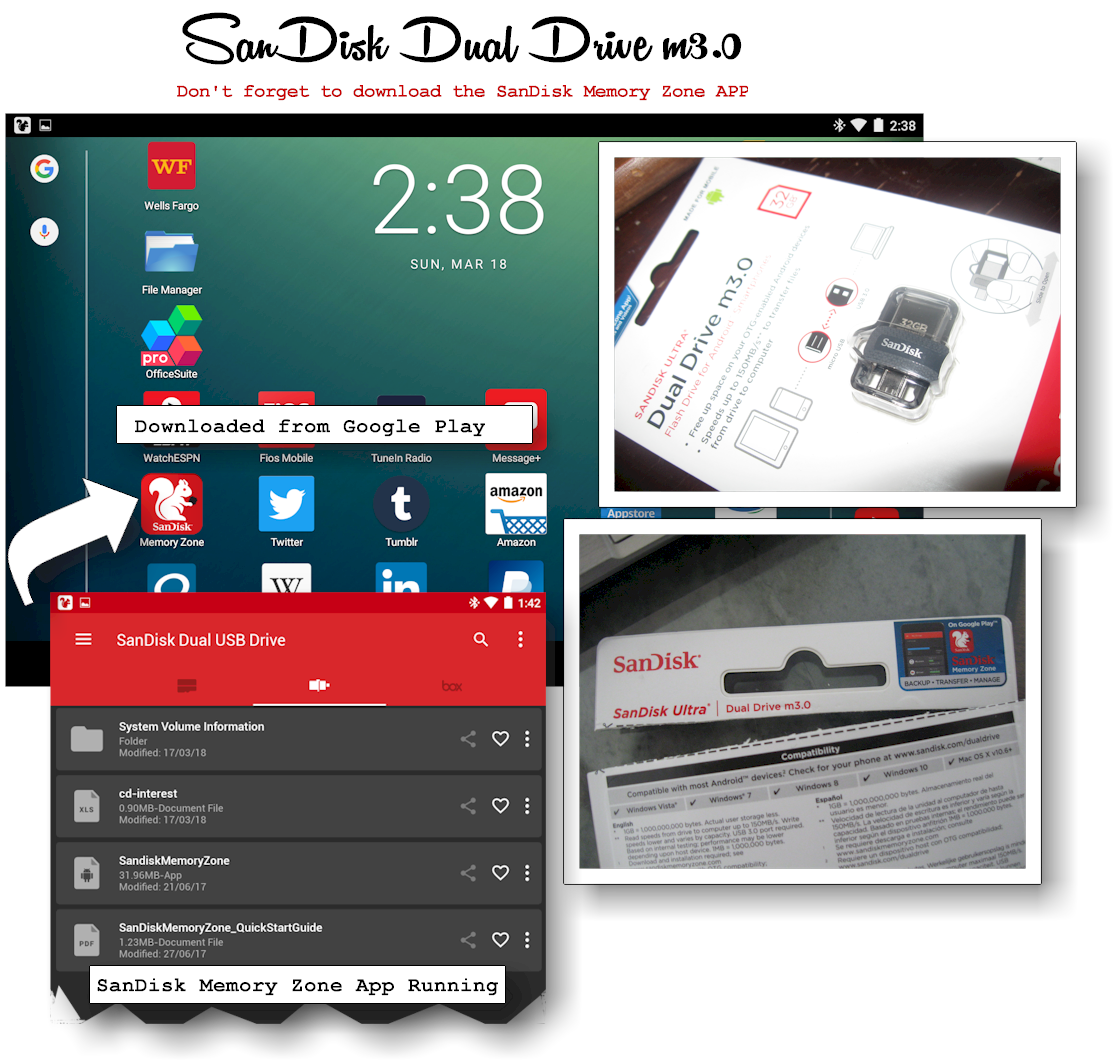 I added the SanDisk Ultra Dual Drive to these stores: Items I Have and Computer Electronics/Home Office.
What else have I been up to?
Also, you may have noticed I added a new category to this blog, Finance, so I have been thinking about relevant material as related to both business and personal finance that may be interesting.