Thursday, July 12, 2018
My car [shown in one of the blog header photos], is registered with Historical tags. In Maryland, this allows for limited use of the car. Since I work from home, it is no great hardship however I am thinking about a new car. This, one of reasons I am saving money.
I started this process a year ago in September and have managed to save one or two dollars. Okay. it is a little more than that. I am happy with my progress.
This post discusses how I have been able to achieve some of my success with this project.
The following is an updated image providing current rates banks are offering on savings accounts.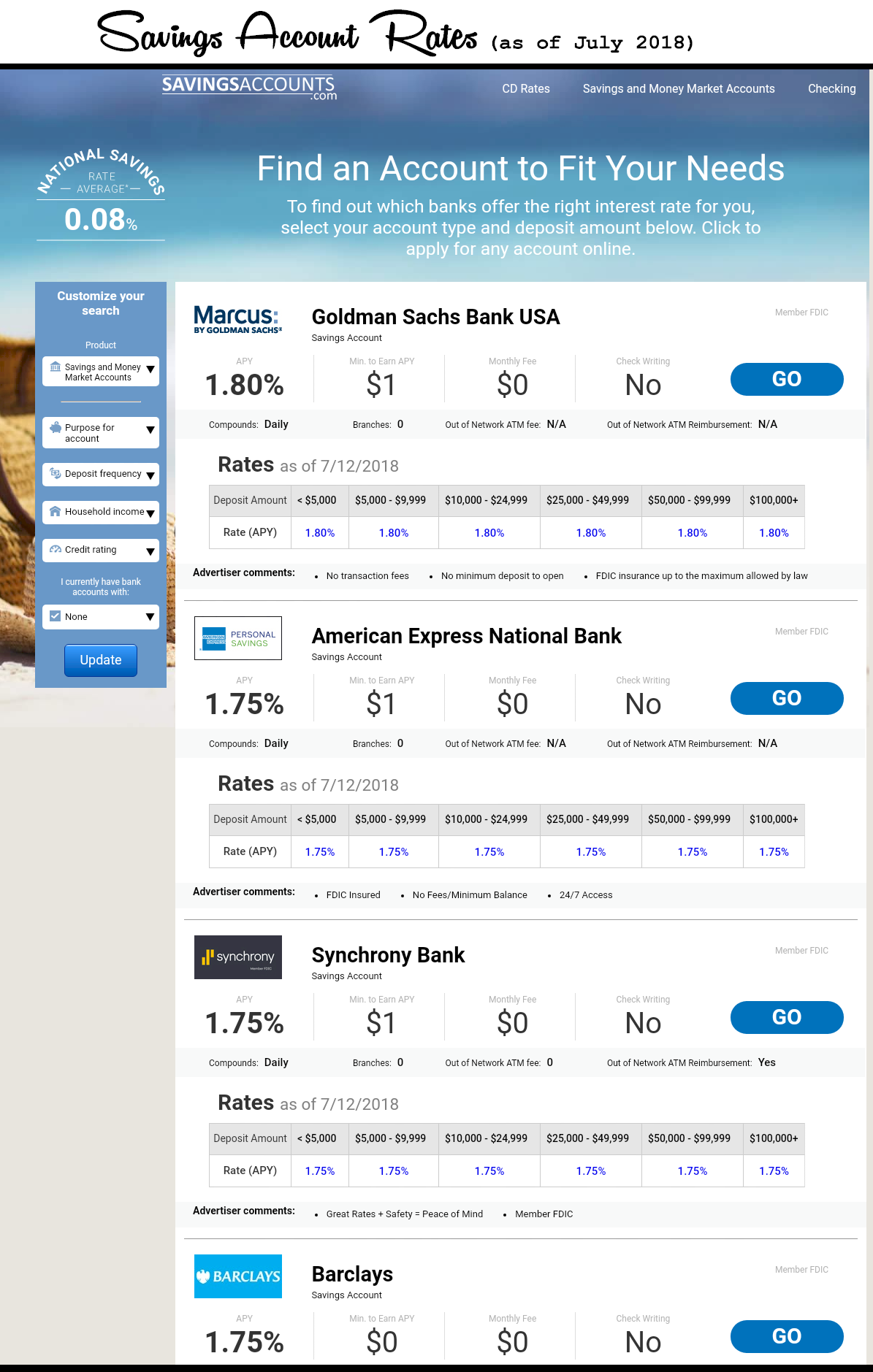 I like my banking choices, however listed below are more resources if you want to do your own research.