Tuesday, July 31, 2018
Continuing to update WiredPages tools. The latest, the Youtube player found on the Arts & Entertainment page. Installation of the new player is pending however the images grabbed today [shown below], illustrate how the player will work.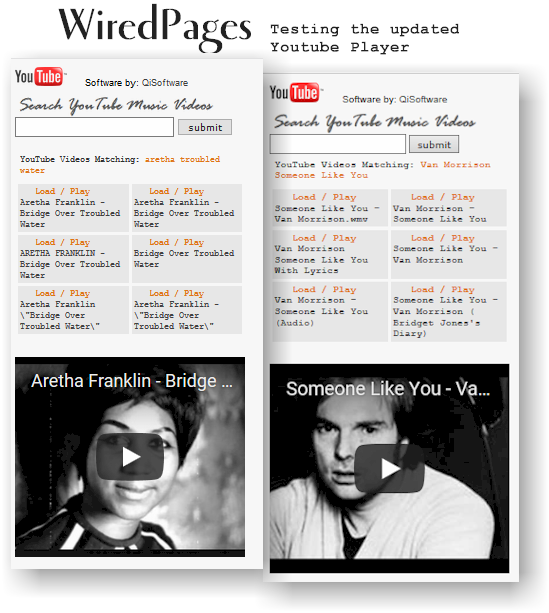 The tool had very few cosmetic updates from the original, however changes to the API required updates to the underlying software.