Saturday, May 11, 2019
Went to the market and purchased many of my favorites, so I decided to take photos of the dishes and snacks I prepared over the last week.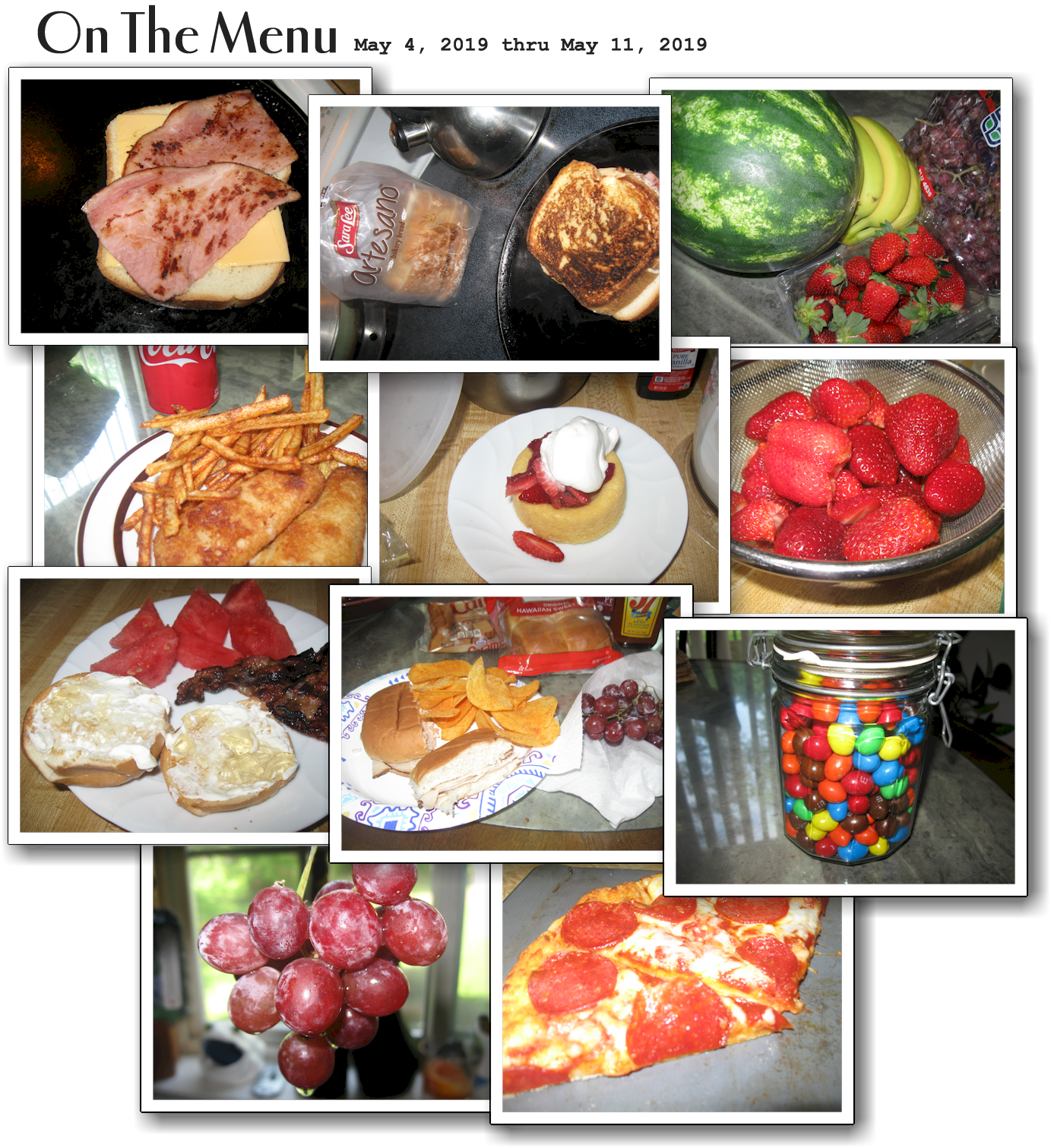 Photos, reading left to right:
Grilled Ham & Cheese on Sara Lee Artesano Bread (photos 1 & 2)
Fresh Fruits from the market
Fish (Gortons) & Chips w/Coke
Strawberry Shortcake and Fresh Strawberries (photos 5 & 6)
Thomas' Mini Bagel w/Philly Cream Cheese & Apple Jelly (Smuckers), Watermelon Chunks & Bacon
Blackened Chicken Breast Slices (Oscar Mayer) on a Hamburger Roll, Grapes & UTZ Honey BBQ Chips
Peanut M&Ms
Grapes
Red Baron Brick Oven Pepperoni Pizza
Normally, I have Kung Pao Chicken at least once a week, so I am a bit surprised I do not have a photo. Think I had it a day prior to the start of my photo shoot. Also not shown, the chicken fajitas I had on at least two occasions last week.