Thursday, May 28, 2020
I have to be honest and explain I have been eating in- for awhile now, even before most U.S. and world communities began observing stay at home guidelines. The main difference in my situation- given the global health concerns, I rarely went to the market to shop before the guidelines were in place. Now, I do almost all of the shopping.
This to explain, why many of my old favorites from restaurants and Mom's kitchen have been part of my meal planning for years.
For example, I loved Duck Chang's (in Annandale, VA) and their Kung Pao Chicken and Sweet & Sour Pork entrées. So about once a week I make Kung Pao Chicken (once a year Sweet and Sour Pork). Photo below from Tuesday's lunch.
Another example, I loved the Western Omelets the JW Marriott (in Washington, DC) offered as part of their brunch service on Sundays. So, Wednesday for breakfast, I decided to make my own version.

Favorites from my Mother's Kitchen, included:
Enchiladas
Fried Chicken
Roast Beef
Chili
Though Spaghetti w/Meat Sauce has never been a favorite of mine it was one of my sister's, so growing up it was always on the menu. Sometimes, after I moved away from home-- coming home for dinner was just the best, even Spaghetti w/Meat Sauce. I rarely cooked when I moved away from home. Young, single, career minded. Actually, did not know how to cook.
Anyway, recently I purchased a four pound pack of lean ground beef that was on sale for $12, normally $20. I love catching deals like this. Before putting the meat into the freezer, I divided it into four, 1 pound portions and one quarter pound portion. I vacuum sealed each portion, and began planning what I would do with the meat.
This week I decided to try my Mother's Spaghetti w/Meat Sauce.
Earlier this month, I tried my version of her chili and enchilada recipes using ground beef I purchased in early March 2020. Did not take photos of the enchiladas.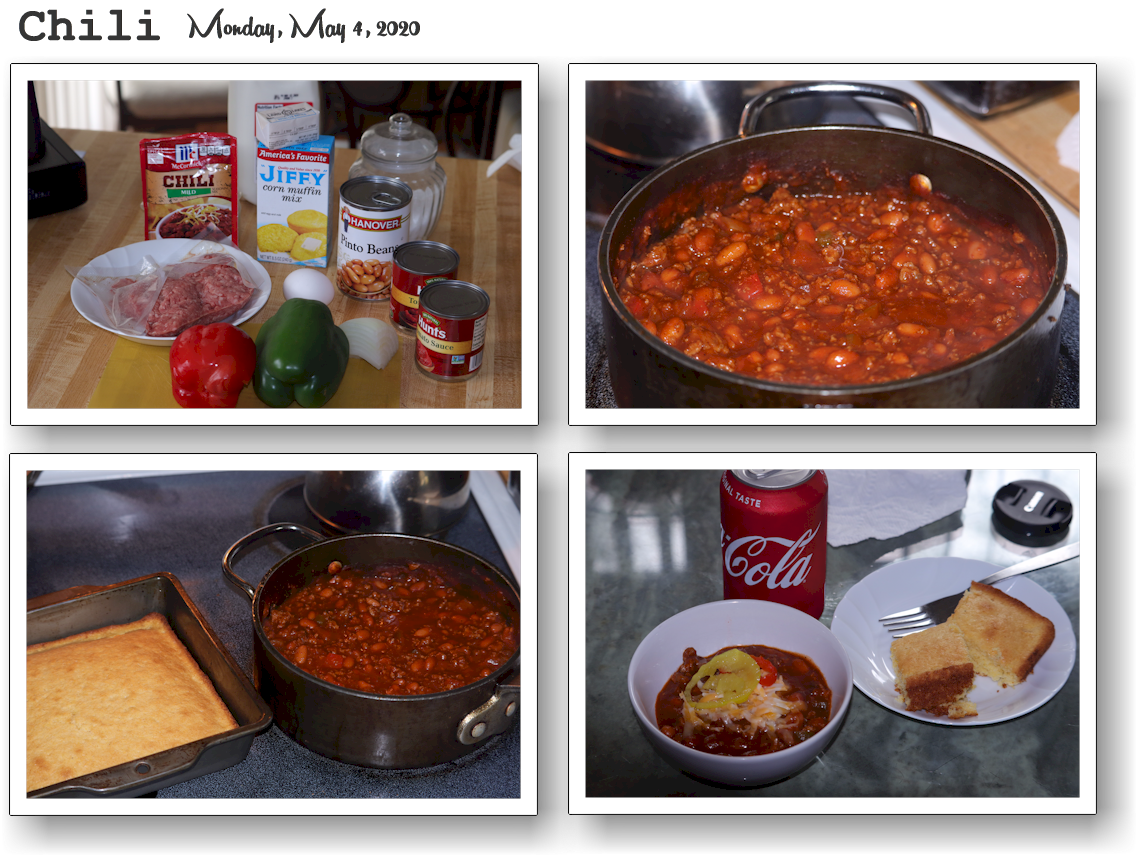 Somethings you may want to consider for your own menu planning:
Okay, with all of this shopping and cooking, do I find time for other things? Yes, the shopping takes up a lot of my time, however I am getting other things done. Many of my new tools and interfaces are ready to be installed on my sites, just looking at the same security issues and eating a lot...