Thursday, January 28, 2021
My real estate course starts next week, and I have been busy with continuing preparation efforts.
Recent preparations:
Joined the Microsoft Teams for the class
Setup student calendars
Digitizing Maryland laws and regulations as related to real estate for easy search.
Coming up to speed with a newer version of Microsoft Office (365)
Zoom (online) classroom attendance- continuing preparations
Research as related to the real estate market, jobs, and online forums
Studying
Researching Microsoft offerings as related to real estate.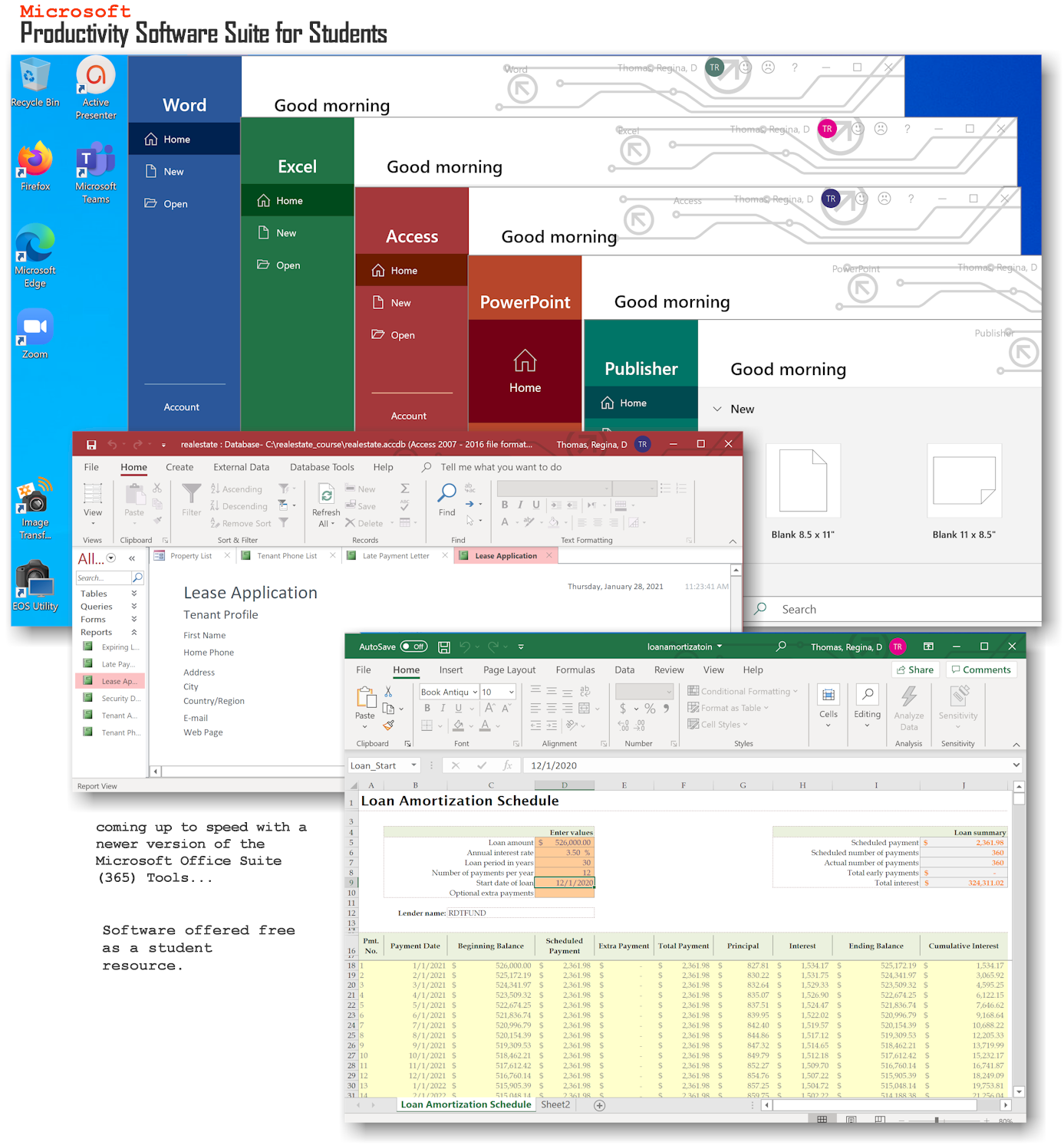 I have also been trying to plan my days for the next two months, in that I will continue to do most of the shopping. In addition, I have several business related tasks coming up, so I am hoping I can accomplish everything as efficiently as possible.