Tuesday, July 31, 2018
Continuing to update WiredPages tools. The latest, the Youtube player found on the Arts & Entertainment page. Installation of the new player is pending however the images grabbed today [shown below], illustrate how the player will work.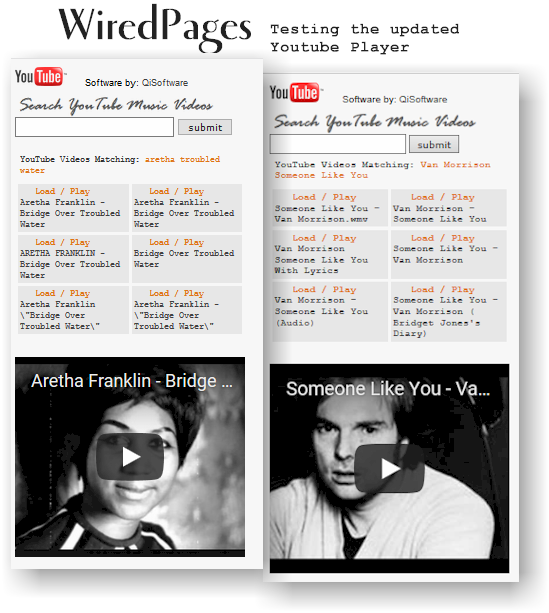 The tool had very few cosmetic updates from the original, however changes to the API required updates to the underlying software.

Sunday, July 22, 2018
Working several projects, including:
Updated the LocationFinder Tool [found on the WiredPages Reference page-- current version showing tool unavailable because of security flag] incorporating new API data sources. New tool will be released at a later date. Tool illustrated below, running in local mode on my Macbook.
Updated widgets using the NewYork Times API to reflect changes made to the underlying data structure and security elements. WiredPages Libraries page.
Developing an Instagram demonstration widget for the QiSoftware Catalog.
Other things I have been up to?
Movie: Justice League
Movie: The Snowman
Movie: Big Game
Another birthday, Friday, July 20th.
Store Updates.. see upper sidebar.
Social media posts-- WiredPages Events & HanoverMaryland events.
Integrating new features to the Facebook WiredPages page-- and adding icons and links to Facebook from WiredPages.
I am excited about some of the new elements I am creating for WiredPages, however still unsure when I will install all of the new tools.

Thursday, July 12, 2018
My car [shown in one of the blog header photos], is registered with Historical tags. In Maryland, this allows for limited use of the car. Since I work from home, it is no great hardship however I am thinking about a new car. This, one of reasons I am saving money.
I started this process a year ago in September and have managed to save one or two dollars. Okay. it is a little more than that. I am happy with my progress.
This post discusses how I have been able to achieve some of my success with this project.
The following is an updated image providing current rates banks are offering on savings accounts.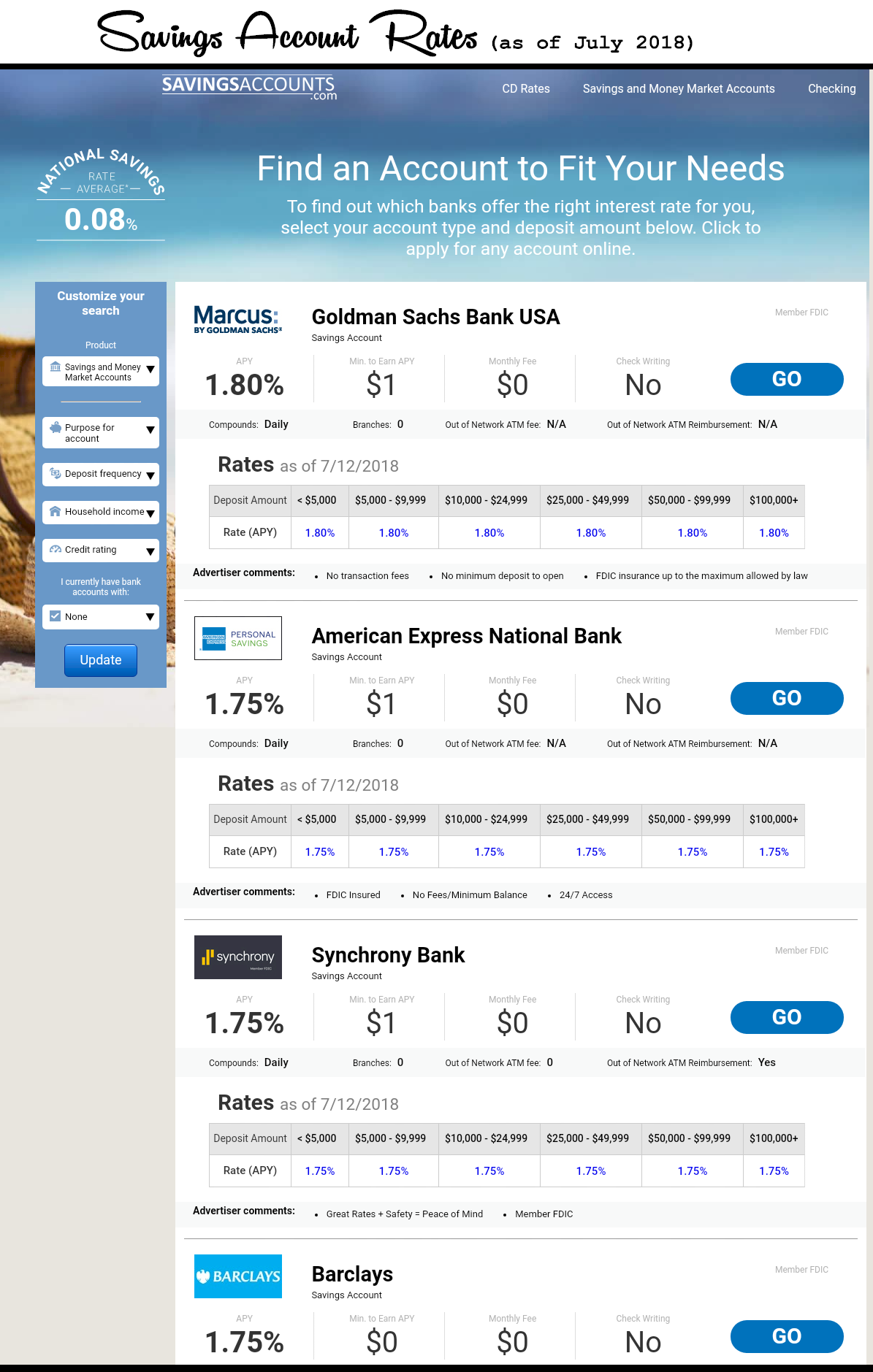 I like my banking choices, however listed below are more resources if you want to do your own research.

Monday, June 25, 2018
Many are aware, I was a defense contractor in the Washington metropolitan area for a number of years. I enjoyed living and working in the area and especially the many activities the region offers its residents and visitors alike.
One of the newsstand issues I looked forward to getting, the Washington Post's Weekender. In the same vein as the Post's resource, the WiredPages Style & Events page offers a list of entertainment guides for some of the major cities in the U.S. I am always looking for new resources to include on this page.
My own hometown [HanoverMaryland], also offers quite a few distractions.
Social media has become an important factor in our daily lives. Hope you find something exciting to do in your off time.

Tuesday, June 19, 2018
In the past, WiredPages provided many tools powered by popular APIs, enabling visitors quick access to data and information.
Some of the tools/interfaces included [there were many more]:
World Weather -- Tool is being rewritten eliminating the Java Applet interface.
YouTube Search & Video Playback- interface is being rewritten to handle updates to the underlying API.
Indeed Job Search-- rewritten [changes to underlying API] and installed on the Employment page.
Political Representatives-- installed on the Government page.
CIA World Factbook Quick Reference-- researching new ways to provide the data on the Reference page.
Zillow Real Estate Values-- referenced on the Real Estate page-- installed.
Food Nutrition Data-- working and ready to install on the Health page. Security issue a concern.
Four tools that are working and ready for installation are shown in the illustration below. The illustration was screen-grabbed today after I retested each interface. Three of the tools are new; [1] Amazon links to the NY Times Best Sellers, [2] Gift Ideas, and [3] Today in History.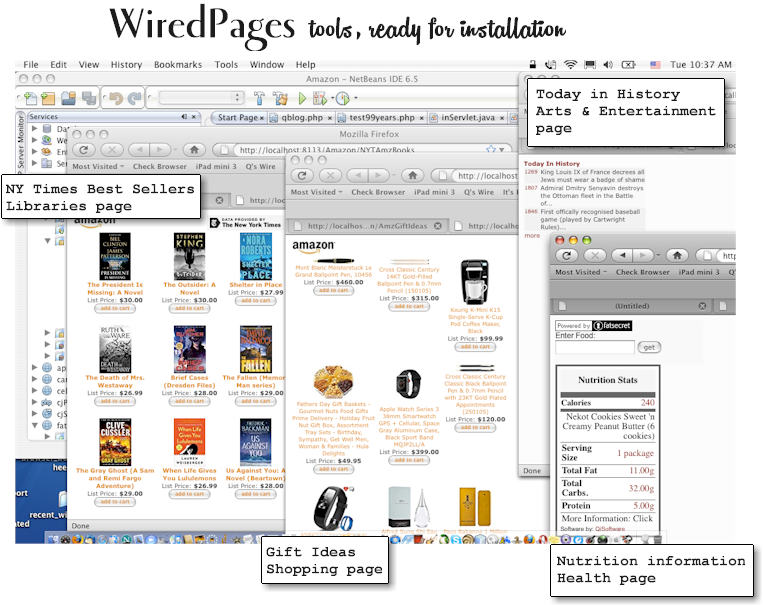 The Fat Secret interface [shown lower right corner] is the same tool that was installed on the Health page in prior years, however due to security concerns I am holding off on updating access to the tool.
Tools like the Mortgage Calculator [almost] and Base Converter are ready, however I am holding off on installation.
I am working to get all of the tools working [many had to be rewritten to remove the Java Applet interface which today's newer browsers are not supporting], however probably will not install many more of the tools until I resolve the security issues.
This post, in case you were wondering...

Sunday, June 17, 2018
Over the last few months I have been trying to create a new banner for my business blog. Each iteration, leaving me acutely aware of the time I might save using a "real" graphic artist.
Then finally, yesterday I came up with something I might be able to live with for more than a week.
Other activities:
Movie: "The Mountain Between Us" last night HBO
Showtime Series: Billions (season ended last Sunday)
Continuing with software development for new tools and updates to WiredPages
Business Directory updates
Cloud hosting research. Are you considering this option? More later.
Store updates:
Hope you are having a nice Father's Day.

Tuesday, June 12, 2018
Big things are happening in my hometown, and especially the business community. The latest, the opening of the Live! Hotel complex adjacent to the Live! Casino and Arundel Mills.
Briefly, construction milestones for the hotel: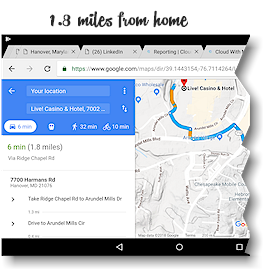 Groundbreaking Celebration, September 13th, 2016
Official Opening, June 6th, 2018
Grand Opening Celebration, Wednesday, July 11, 2018
In that I live within 2 miles of the new hotel, over the last year I tried to stop by at least once a week (starting in June 2017 and ending in June 2018) to capture construction progress photos.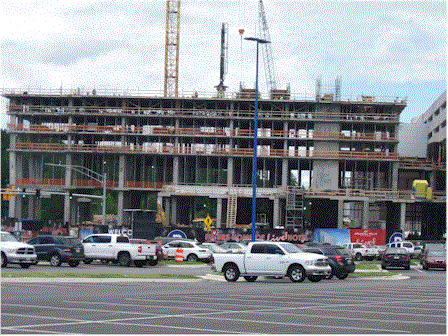 Hanover Maryland has grown into an attractive place to live and play. The thriving local business community that was in place before the mall, casino, and hotel openings- has only benefited from the extensive growth in the area since 2001.

Thursday, June 07, 2018
For various reasons, yesterday was the first time I have been to Costco in a number of years. Not because I do not love shopping at Costco and not because I do not have a household membership card in good standing. I do.
That said, somethings have changed since my last visit to Costco.
My bank cards now use chip technology.
Visa can be used as a credit card at checkout (in the past you had to use a bank debit card with the pin-- still the case with MasterCard).
The card reader shown in the illustration on the right is similar to the card readers the cashiers use at Costco, in that they have both a card swiper on the right side and a card reader at the bottom for cards using the newer chip technology. Both my business and personal check cards use the chip technology.
By the way, did I mention that because I do almost all of my shopping online with a rewards credit card not associated with a bank account, I had never used the bank issued card associated with my personal checking account before yesterday? I opened my business checking account in 2004, however the new business card issued about 4 years ago with the new chip technology has also never been used.
Anyway, yesterday as I am checking out-- the cashier asked me to swipe my 3 year old never used [personal bank checking] card. I try several times to use the right-side card swiper and fail. Then she suggests I use the chip reader at the bottom. No, I did not have my readers on. Again it fails. The reason (this time)? I did not leave the card in long enough.
I like thinking I am well versed in computers and new technologies. That said, for some reason yesterday, all of this simply mystified me. The cashier finally asked for my card, and made easy work of it all.

Wednesday, June 06, 2018
Ran several errands this morning, including:
Stopped by my business bank.
Stopped by Live! Casino & Hotel on the double anniversary of their respective openings. Took photos. The casino opened six years ago today, and the hotel opens today.
Went by Costco to purchase items for lunch.
It was a gorgeous morning. Saw one or two of the local news stations shooting footage for Live! Hotel's opening. Saw a flock of geese in the mall's [Arundel Mills] parking lot. Came home and had some of the rotisserie chicken and a croissant.
Though I visit my business bank regularly, I rarely get to the shops, so when I do happen out, as was the case with my visit to Costco today, I tend to note the occasion. I would really like to get out more, however one family member or another stops by weekly, so a lot of our shopping is done in this manner. Today was a nice treat for me.
For more information about my residential hometown and the thriving business community, see here.

Friday, June 01, 2018
Some are aware, I use my news service, WiredPages to showcase my custom software tools and interfaces.
Its primary function has always been to provide "real" demonstration of my software widgets and tools, allowing visitors an idea of the type of customization I [QiSoftware] offer.
I have provided this information in the past, however feel new visitors may not understand the primary intent of the news service [WiredPages].
As indicated in an earlier post, over the last two or three months, I have been working to repair most of the tools.
Security issues caused by a server move [about 4 years ago] that I did not understand, prevented most of the tools from running. Appears to be mirrors and masking issues. You may have noticed, over the last 3 or 4 years though I mention the service, I rarely provide links. All of that is changing.
Visitors over the last 2 months may have noticed- things are beginning to work, however I am still holding off on the installation of some of the updates or new tools.
Today, I created a new interface [Java Servlet] for the Shopping page which showcases another use of the Amazon Product Advertising API.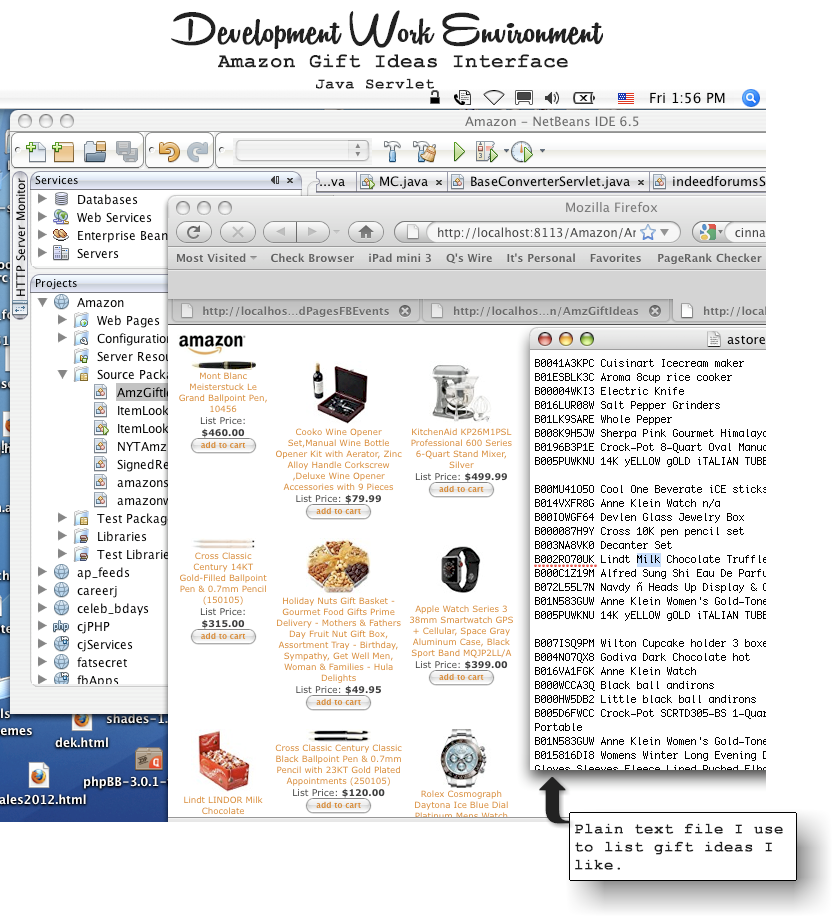 I have several tools that use the Amazon Product Advertising API, so this new tool only offers another idea on ways to integrate Amazon affiliate resources. I am not sure if I am going to install this new interface, another security issue, however I am almost finished with debug. I may also change one or two things with the appearance.

Tuesday, May 08, 2018
For reasons I am not going to go into here, though I have continued the tedious process of converting my old Java applets to servlets, I am no longer installing the updates to the server.
Work on the Quick Number Base Converter servlet was completed about 2.5 weeks ago.
Be back soon to provide details about some of my other projects and activities.

Friday, April 27, 2018
Among many recent updates to WiredPages (WP), the Basal Metabolic Rate (BMR)1 calculator maintained on the WP Health page was updated from a Java applet to a servlet.
The illustration above taken before work was complete, however I wanted to show the difference in the applet version versus the servlet. Updates like this conversion now allow visitors using mobile devices to interact with many of the WiredPages interfaces that were originally developed using Java applet technology. Typically, mobile devices, i.e., iPads, Androids, tablets [stand alone] and phones do not support Java applets.
Briefly, some of the other recent changes:
Added a new Dictionary interface to the Reference page.
Added Famous Birthdays to the Style & Events page. (Did not update the online birthday database with the master version I use off-line for software development and testing. Security issues, however the current online version is pretty robust.)
Updates to the interfaces on the Government page.
Slowly, updating links on most of the pages.
Yesterday I decided to take a break from software development. I went out to take photographs for business community projects. See my social media link icons, top right sidebar.
Today, again I did not pull out my Macbook [used for software development and illustrative documentation screen-grabs].
It has been a busy 3 or 4 weeks insofar as updates and rewrites to WiredPages interfaces and I still have lots of work to do.
1BMR is the amount of energy expended each day when the body is at rest.

Sunday, April 15, 2018
Over the last two weeks, there have been extensive updates to WiredPages and the associated Busines Directory.
Over the last 3 years because of server mirrors, redirections and moves, you may have noticed the "No Authorization" message on several of the pages where security triggers have stopped execution of many of the tools that were available with the service.
Sometime ago, I started updating the underlying software for some of the tools, however put off the actual installation of the new software. Documentation of this work, provided in Remix blog posts.
Over the last two weeks, because I decided to prepare to re-establish the news service [WiredPages], I found many of the tools broken because either the data source updated their offerings or unusable because the "Java Applet" is no longer supported by newer browsers or tablet devices, i.e., iPads, Androids
To be honest, I had no idea so many of the tools were in disrepair and I have been working 12 hour days to fix the problems. I still have a lot of work to do.
That said, I wanted to give you an idea of what I have been doing [and where I have been doing it] for most of the last two weeks.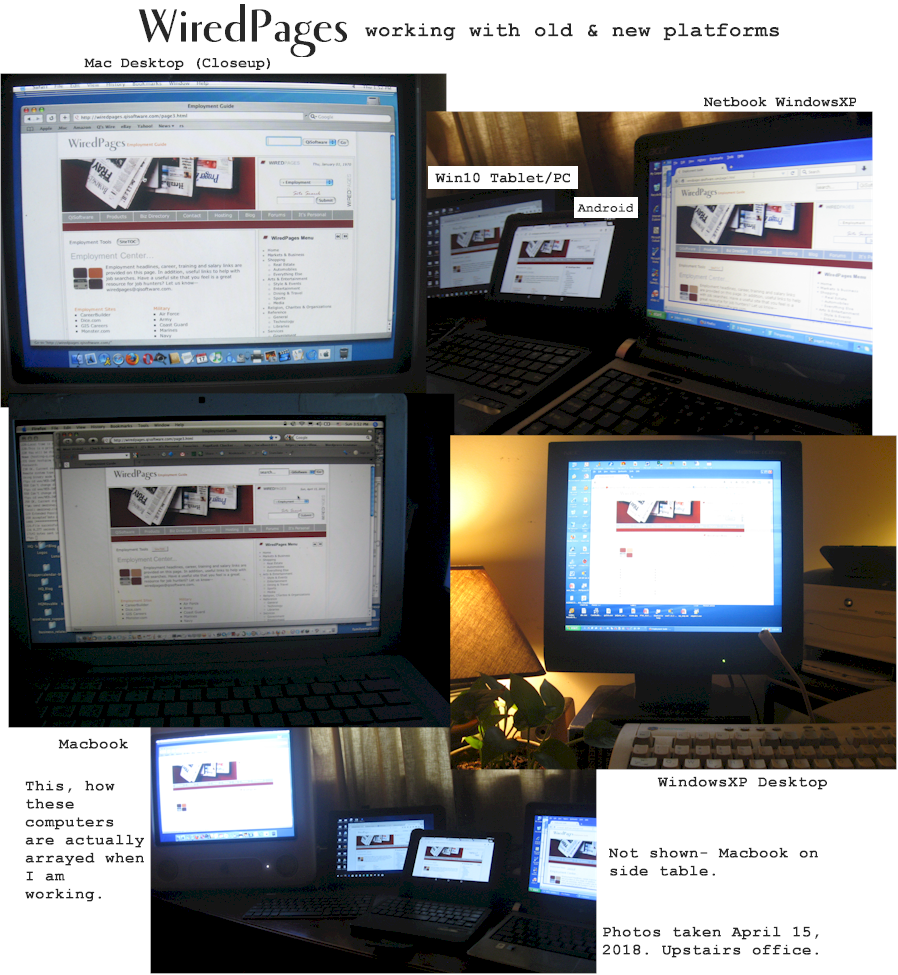 I use the Macbook for software development and the other platforms to ensure the new tools and site updates work on as many systems as possible. Some of my computers are very old and most of my pages and tools still work in those environments-- as well as new.
When will I finish? I used to work 12 hour days just to ensure the site and its tools were in working order. Yes, I also liked adding new tools. So the answer is- not sure. I am busy and actually miss working software issues-- so I am not unhappy about this-- just a little tired.
What's been updated? Will update this later, however here are a few examples....

Saturday, April 07, 2018
Normally, my software development efforts are discussed in the Remix blog, however because of the many projects ongoing, I have chosen to use this less formal setting for discussion of my latest interfaces.
First, recent visitors to WiredPages will notice I updated all of the AP News Headlines interfaces. The following illustrates both the new interfaces and how they used to look.
When I developed the original interfaces, I used a combination of Java applets & servlets. Now the interfaces are comprised of only servlets. The reason? Many desktop browsers no longer support Java applets and mobile devices, i.e., iPads, Androids, etc., never supported the Java applet.
The following pages [WiredPages] have new AP News interfaces:
You will notice, some of the pages [WiredPages] still use Java applets. Firefox and MSIE are able to run the applets, however you need to set the security settings to enable engagement.
The Java applet shown in the illustration above [lower image in the illustration], was taken from a recent screen-shot using my Windows10 PC/Tablet and the Firefox browser. This of course, before the interfaces were rewritten and online versions updated.
Some of the WiredPages tools that use Java applets have been rewritten using only Java servlet technology, however I will not update the online versions until I workout security issues.
The second interface just completed, is an interface that provides visitors with the latest New York Times Best Sellers [books] and the Amazon link for purchase.
The interface illustrated above uses the following resources:
Amazon Product Advertising API
New York Times API
Java Servlet Technology [Java Servlets run on servers and are typically faster than other server side programming/scripting technologies.]
The new interface is ready to install, however I am still deciding where to showcase the tool. Options include: the QiSoftware Products Catalog or the Libraries page of WiredPages. Yes, security issues also a factor in when the interface will be installed.

Thursday, April 05, 2018
Yesterday, I made a carrot cake. I used a recipe adapted from one found online. The cake turned out great, however one ingredient as called for by the recipe, seemed excessive- the reason I am not providing the link here.
The recipe called for two cups of sugar, so I decided that just over half of that amount would be more than enough, given so many of the other ingredients were naturally sweet. I also based this decision on other cakes I have made using similar amounts of flour and sugar.
What else?
WiredPages and the associated Business Directory are getting quite a bit of my attention these days. Hope to release more of the updates in the near future.

Monday, March 26, 2018
I had a busy weekend. While continuing efforts to integrate all areas of my sites with analytics tags, I also updated some of the WiredPages Business Directory pages. Discussion in this Remix Blog post.
Today, I booted up my Macbook to check operational status of several software widgets and tools. The following illustration shows two of the tools running in local mode on my Macbook.
There were no errors with the Amazon Product Search tool, however not the case with the Zillow Zestimate widget. Happy to report, I was able to correct those issues.
Over the last 3 years or so, I have updated or entirely rewritten several tools associated with WiredPages and other areas of qisoftware.com, however because of a security issue- have yet to install the updates. Sometimes, I simply provide reminders that the tools exist and are operational.
Other things I did over the weekend & today?
Movie: "Atomic Blonde" w/ Charlize Theron
Showtime Series: "Billions" Season Premiere
Updates to the useful Business Tools... list.
Created and saved new Buttons using my PayPal business account.
New header graphic for Remix Blog - playing around with MS Excel.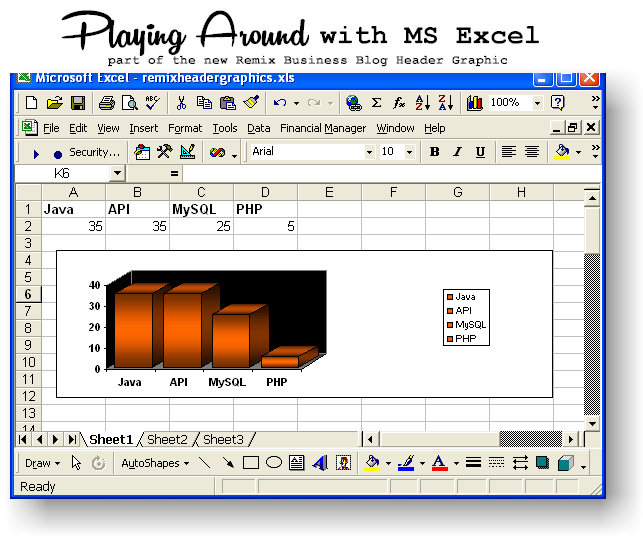 I am planning a special meal for the upcoming holiday (Easter), so I will be a little busy by the end of the week. Between then and now, hope to continue testing and updating my software tools to insure they are operational.

Tuesday, March 20, 2018
Over the weekend I received a package containing a new drive for my android and a case for my RCA Cambio Windows 10 Tablet/PC. I am so pleased with both items.
First the tablet case. About 3 weeks ago, a spilled coke splattered near my Windows 10 Tablet/PC causing the plug-in keyboard that came with the unit to malfunction. Luckily, I had an extra Anker Bluetooth Keyboard which works great.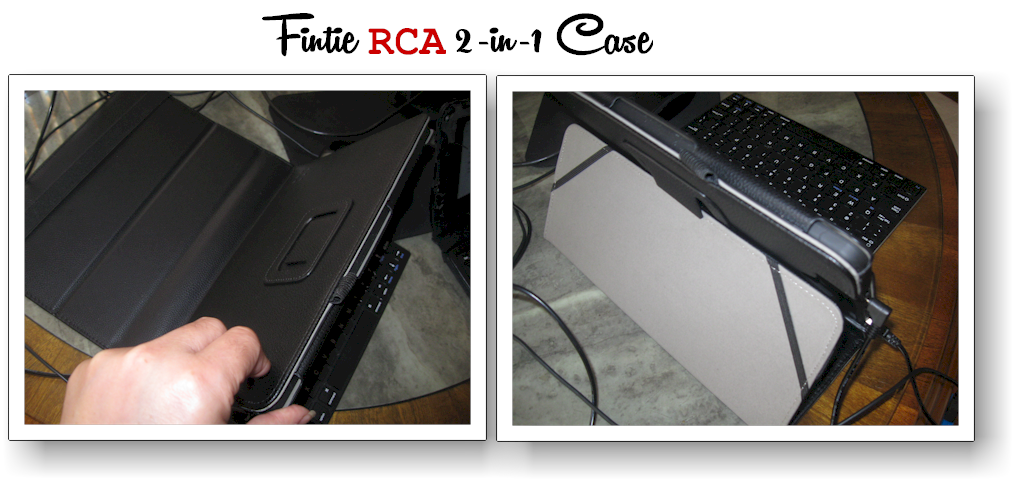 The old keyboard was part of the casing for the device, so the new case now holds both the tablet and bluetooth keyboard that I am using as a replacement. This also, worked out well.
Now the SanDisk Ultra Dual Drive. My Android operating system version is 5.1.1. Shortly after getting the device, I rooted it enabling print service to a USB printer via an OTG connector and USB cable. Initially the root process also allowed me to use USB flash-drives with OTG cables and hubs.
Recently, I somehow changed a setting that although continued to provide printer support via an OTG connection, disabled access to USB flash-drives. I tried any number of things to correct this problem, however was unsuccessful.
After reading reviews for the SanDisk Dual Drive m3.0, I was hopeful that I could once again port items from my Windows10, WindowsXP and Android using one drive and was pleasantly surprised when the SanDisk Dual Drive did the job.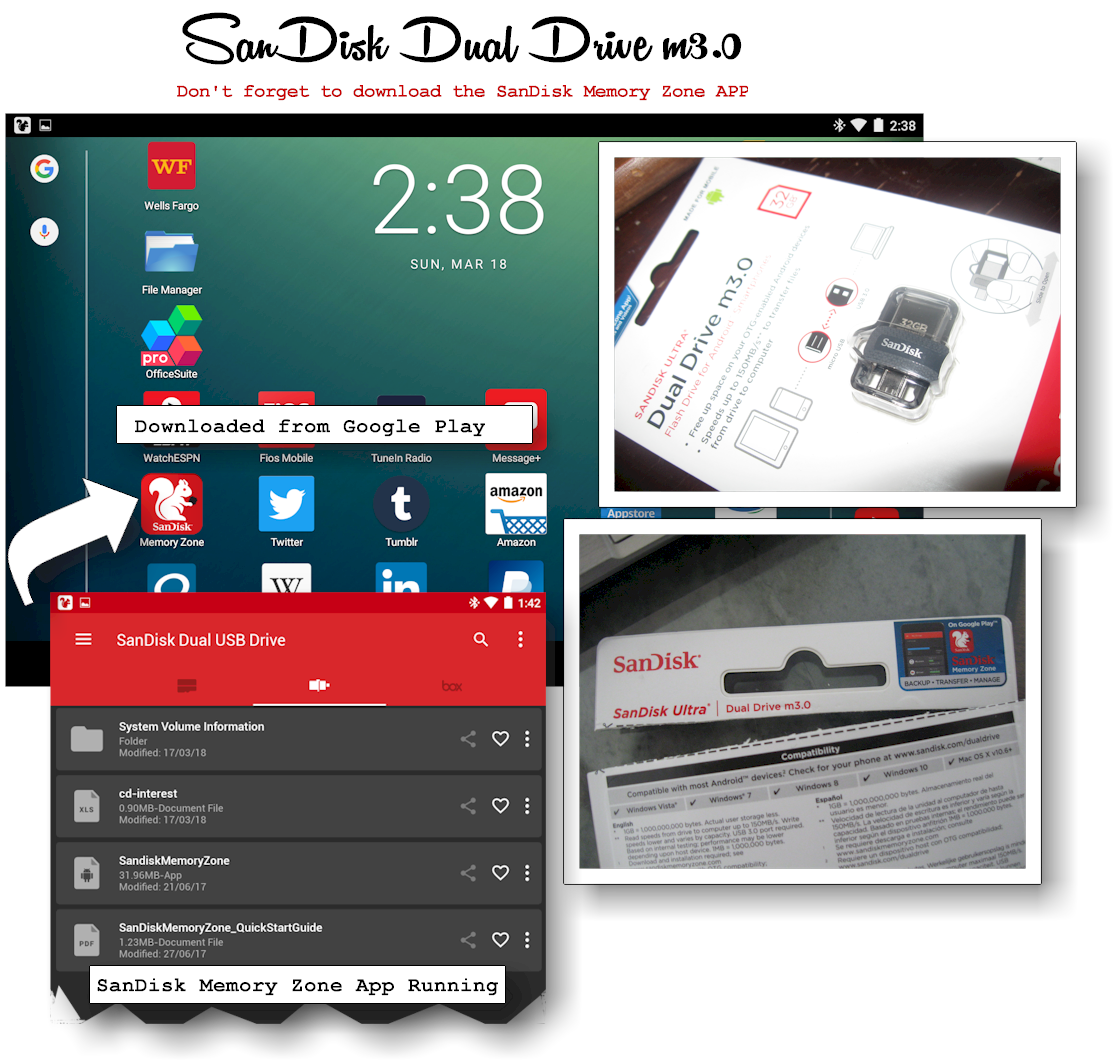 I added the SanDisk Ultra Dual Drive to these stores: Items I Have and Computer Electronics/Home Office.
What else have I been up to?
Also, you may have noticed I added a new category to this blog, Finance, so I have been thinking about relevant material as related to both business and personal finance that may be interesting.

Thursday, March 15, 2018
In an earlier post, I discussed integrating elements of the Google Tag Manager resource throughout areas and subdomains of my different sites.
My online sites include:
Sometime ago, I setup Google Analytics defining different properties of my sites for reporting purposes. I use only one Google Analytics account for all of my sites, as shown in the following illustration.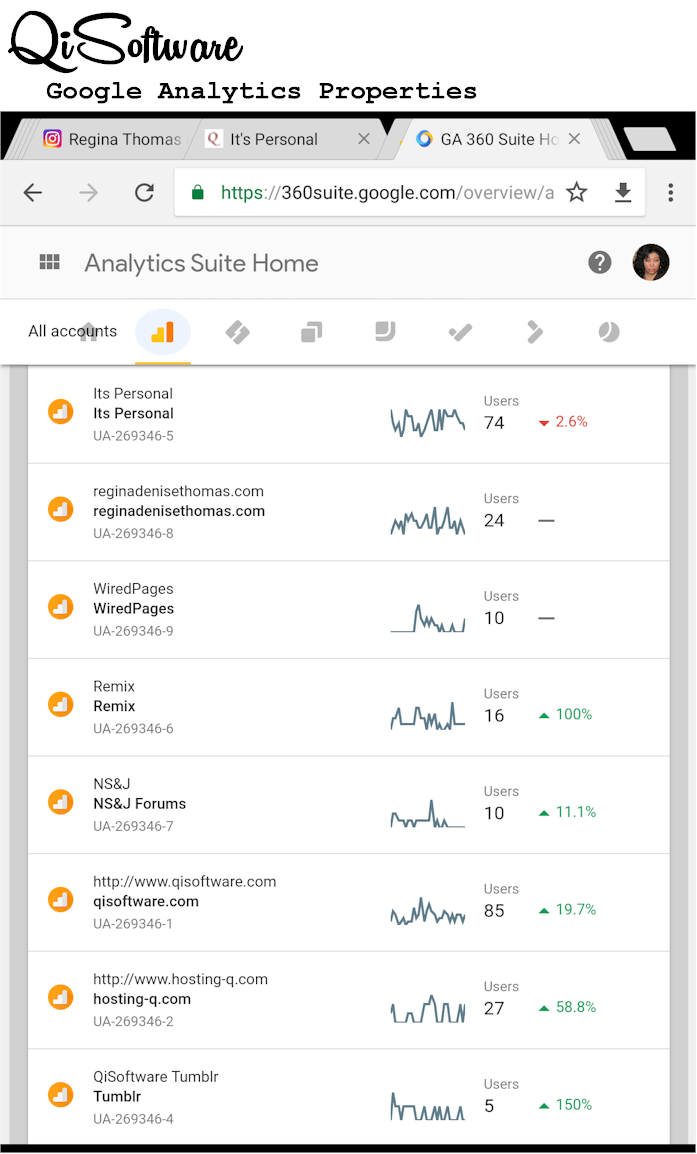 Over the last two weeks or so, I have spent a little time researching and testing basic Analytics Tag implementation concepts across different areas of my sites with emphasis on this blog and my Personal Résumé Site.
For those of you who have not researched and tested Google Analytics Tag implementation, the following video may have little meaning. Those who have, may find the video interesting. Keep in mind, I tend to capture everything and do not spend a lot of time editing nor recapturing videos I create.
Google Analytics and the associated Tag Management resource are powerful reporting tools, and in my case well worth the time and effort to come up to speed with ways to use and integrate these resources.

Friday, March 09, 2018
Every now and then, I publish details about my business related expenses.
March is normally more expensive as related to business than other months because my annual business address fee is due in March.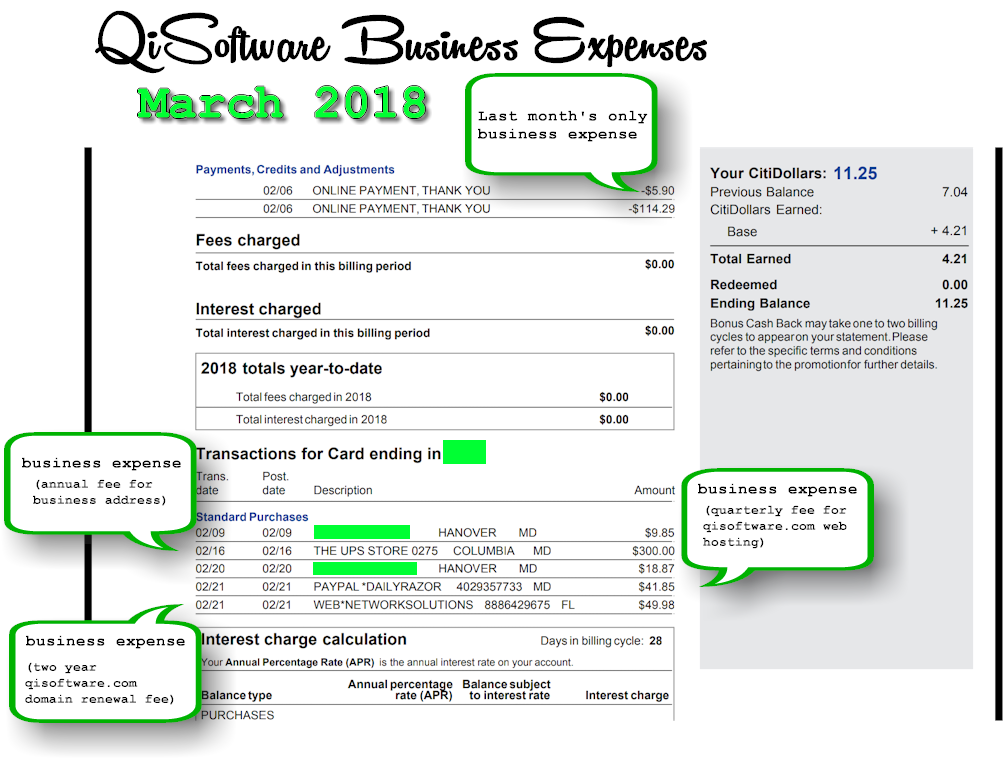 That said, because I opted to pay the qisoftware.com domain renewal fee early (actually due June 2018), my business related expenses for this March were made more so.
Note my business is registered with the State of Maryland as a Trade Name entity, i.e., Sole Proprietorship, so though I use a personal credit card for some of my business related expenses, I actually separate the expenses as either business or personal and pay the card issuer with either my business or personal bank account depending on the expense.
I track business and personal expenses separately using Microsoft Money for Business & Personal use [Quicken for Business & Personal Use another great choice], however at this time- I do not deduct business expenses.
The type of business I own allows for the use of my social security as the tax identification number associated with the business. Perhaps once a year, I review the request form for a Federal Employer Identification Number [EIN], however to date, can think of no reason I would want to do this.
I simply like the one tax identification number associated with both my personal and business affairs and because I do not outsource nor hire contractors, this works for me.
Products discussed in this post (latest version of Quicken):

Saturday, March 03, 2018
Just over a year ago, I activated an early retirement account and decided to put most of the funds into savings.
Because I am a business owner, I have both a business bank and a personal bank. Both large institutions in the U.S. I have had my business bank since 2004 and up until June 2017, paid a monthly service fee to maintain the account.
In June 2017, I was able to reach and maintain a minimum balance across all of the business related accounts, which allowed me to avoid the service fee. Most of the funds were in the business savings account which comparatively speaking, were not as good as business CD rates my bank was offering. Therefore, in September 2017, I moved most of the business savings account to an associated business CD [Time Account].
Please note, I was able to save a lot of the early retirement account funds to be able to do this.
Late in 2017, I began researching online banking institutions for higher savings interest rates than those offered by my traditional banks.
I use the Bankrate.com site on WiredPages, so have known about this site's offerings for a while, however also used other online resources for research associated with this project.
In early December 2017, I opened a small CD account with a well known "online savings" institution which at the time was offering the best rates on CDs for a 12/13 month period. I am very pleased with how this worked out. The CD monthly interest payments are higher with my "online bank", even though I have less money in the certificate of deposit than that associated with my business account.
So why not move the business CD [time account] funds to an online savings/deposit bank? I need my business bank and the maintenance fee is high for the type of business account I have. In my case, it is worth it to keep the business CD with my business account, avoid the maintenance fee and earn less in interest.
Earlier this year, I opened a Money Market Account (MMA) associated with the same online savings bank. The MMA account allows me to earn interest on money that I can also use with a debit card. I am in save mode, so this is very important to me.
A Money Market Account (MMA), typically does not offer the same high interest rates as a High Yield Savings Account (HYSA). That said the HYSA, in most cases, does not provide an associated debit card. It is meant to be a straight savings account.
In January 2018, I also opened a small HYSA with another online banking/savings account. Last month, I set up a small recurring monthly deposit of $150 as a external funds transfer from my personal bank checking account to the HYSA online savings account. Works great, however there maybe a small wait period depending on your bank's policies.
As I indicated, I am in "save" mode and have limited funds to work with. Taking advantage of online savings banks is a "smart" thing for me to do at this time, however these banks are not the same as my traditional banks.
In September, when I opened my business Time Account [CD], one of the bank representatives walked me through the entire process while sitting at his work station.
With my online savings banks, I must read everything and decide how to set up my accounts. It is relatively easy, however may not be for everyone. Another thing I love about my online savings accounts? No maintenance fees. That said, check the fine print of those banks you decide to bank with.

Tuesday, February 27, 2018
For the past week or so, I have been integrating the Google Tag Manager resource throughout areas/subdomains of the QiSoftware Site.
This process involved updates to several areas, including:
The process was especially tedious for the main site [www.qisoftware.com] area pages and WiredPages [wiredpages.qisoftware.com]. The reason? The 20 and 24 pages associated with qisoftware.com and WiredPages respectively, are not maintained using a traditional content management system, e.g., WordPress or Drupal. In other words, I manually edit each page using the VI Editor in a Terminal Window on my Macbook.
The reason for this self inflicted tedium? Initially, it had a lot to do with the template I configured to use with older browsers. I found the Macbook VI Editor inserted the least amount of ambient control tags when writing the files which tended to help older browsers render the pages correctly.
Today, because of security issues I have with the site, if there are non-linked mirrors, it is harder for someone to pretend the pages of the mirrors are official versions, if changed. In other words, it makes it harder for others to change my pages.
Remix and this blog are Thingamablogs and the Forums- phpBB, so the task was easier with these content managed site areas.
In addition, to the myriad of code tags pasted into the headers of pages and variable fields, minor cosmetic updates were incorporated into the pages of the main site [qisoftware.com] area.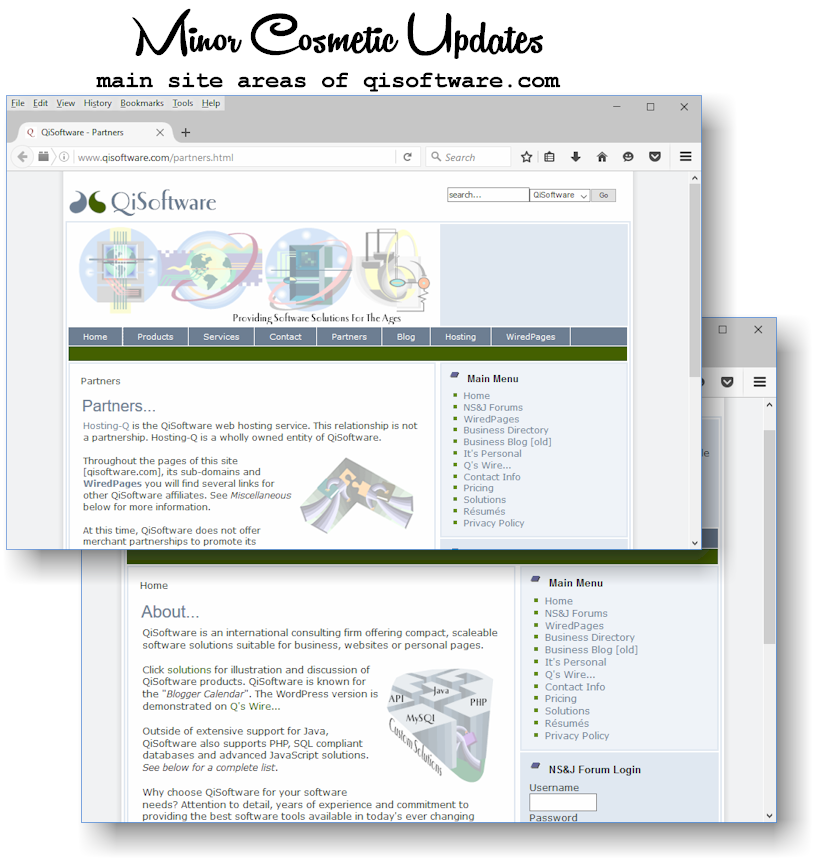 WiredPages updates? Although, I have rewritten some of the applications I maintain on WiredPages, I did not include the new versions on this series of updates. The updates recently integrated only dealt with integrating Google Analytics reporting code tags to the underlying elements of the pages.
I hope to republish the fully working version of WiredPages in the near future, however because of security issues will not attempt this task until I am assured my code is being used in the manner I intended.

Sunday, February 18, 2018
In late 2016, we ordered new handles for the refrigerator in the kitchen. The handles had turned slightly orange with age. Thursday, I finally decided I would attempt to install the new handles.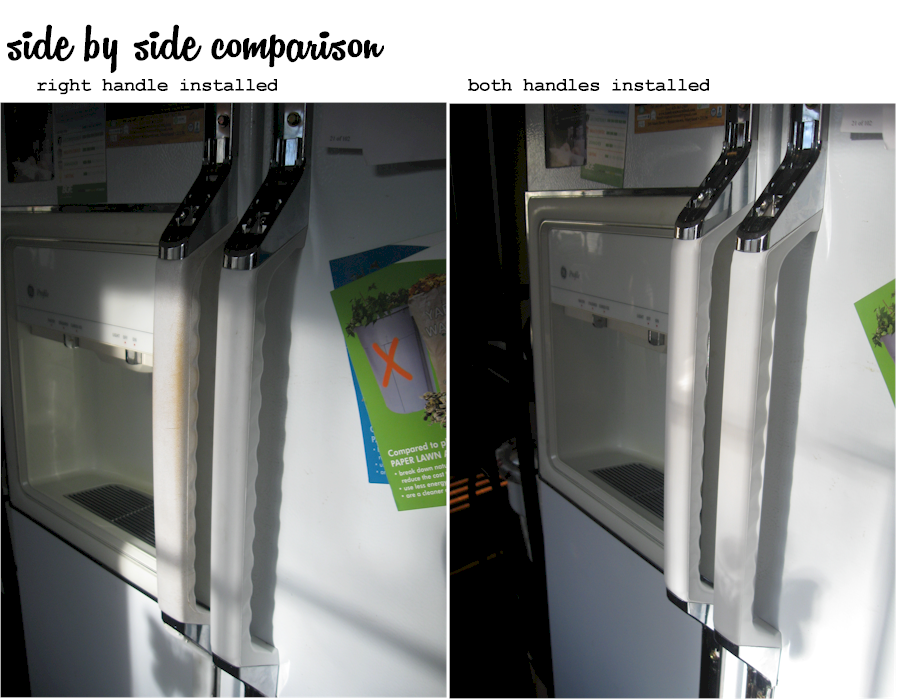 What took so long? Even though I found any number of DIY forums that explained how to install the handles, when I first tried to wedge a knife between the trim and the frame I could not get it to budge.
Thursday, I used a flathead screwdriver I found in the kitchen utility drawer which did the trick.
FYI: You are also going to need a special screwdriver that has a tip with six points as shown in the illustration below: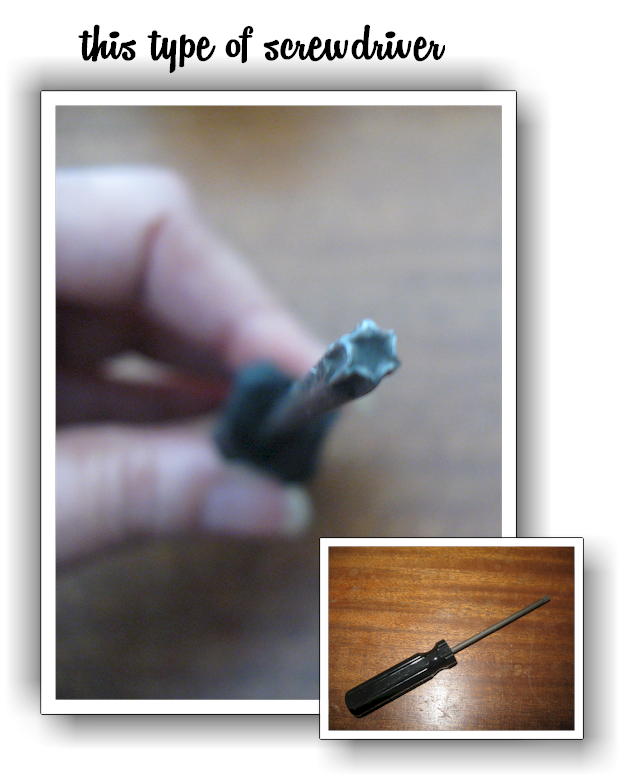 Products discussed in this post:
Are you in the mood for your own DIY projects? Since getting our Alexa Echo [Christmas 2017], I have been researching the many appliances coming out that are "Alexa" enabled and added a few of the more noteworthy items to my store.

Monday, February 12, 2018
In an earlier post, I mentioned I registered several new domains- including reginadenisethomas.com. Because of a glitch with Tomcat [jsp support], a web hosting service feature I use on qisoftware.com, I was unable to correctly access the new domain as the add-on domain I setup and pointed to via the domain registrar.
Recently, I decided to research and fix the error [when requested- reginadenisethomas.com resolved to qisoftware.com], however had to first have the web hosting provider for qisoftware.com- delete a system entry that I was unable to access.
At this time, I am not doing much with the site, however did provide my resume.
Other things I have been working on?
Store updates:

Integrating and testing this formula:

"=IF(ISBLANK(G43)," ",IF(A43='Sheet 1'!A159,'Sheet 1'!G159))"

in an Excel Workbook used for finances.
Checking the status of my tax refunds.
Monetizing reginadenisethomas.com.
New batch of the lemon loaves, mentioned in an earlier post. We love this recipe.
Getting something new with my tax refund? No, already moved the funds to a savings account.

Saturday, February 03, 2018
I filed my 2017 Federal & State Taxes- Monday, January 29, 2018. I actually prepared them a week earlier using TurboTax, however because the IRS did not start accepting electronic filings until January 29th, I had to wait.
Important sites I find useful when filing taxes:
In other news, was in a bit of a panic after realizing a setting solution for my hair is no longer available. When setting my hair, I have been using a Palmer's product on the ends to help seal in moisture. I have used this product for over 15 years and was a little panicked to learn it was no longer readily available.
A small online beauty supplier claimed they had 15 jars, however after waiting for a week to get my order--- the charge was suddenly refunded with the explanation the product had been discontinued. I only use a little on the ends each set (I never go to bed without setting my hair, however sometimes leave it up for two days)-- so the jar I had was over 10 years old. Probably the reason I did not know it was no longer easy to purchase.
I did find a solution I like, however this was a major distraction over the last two weeks.

Monday, January 22, 2018
Last Tuesday, I noticed an interesting email from Pinterest.com, highlighting Lemon Loaf Recipe ideas. Today, I decided to test one of the recipes (most who tested it, loved it.).
I am delighted with how these lemon loaves turned out. I only had a slight deviation from the original recipe. The recipe called for milk in the lemon glaze and I had none on hand, so I used half and half instead. I especially love the lemon glaze and the substitution did nothing to lessen the flavor.
The recipe also called for the zest of one lemon. After using a micro-plane to grate the lemon, I used a sharp knife to finely mince the zest. I have found that when a recipe calls for lemon zest, I tend to like it more- when the zest is minced a bit more.
I have also been cleaning out the basement and moving things around. I put components from an old stereo system in the guest bedroom and began testing the separate units. There may be a problem with the phonograph (turntable), however the other components are working fine.
I have been looking for new speakers to use with the system [currently using a pair of old headphones to check things out] and these caught my attention.
I think I am going to add the speakers to my Computer Electronics/Home Office store, listed below.
I love watching movies at home with stereo surround sound effects. Most of the televisions I use- have a stereo amp and speakers connected to the Verizon Set Top Box.
That said, I have been researching the Sound Bar offerings from Sony and Samsung which enable the same surround sound effects when combined with some of the newer high definition televisions. The new Sound Bar offerings enable more hook-up options i.e., bluetooth, HDMI, wifi, etc. than older amps and look pretty impressive. Is your den in theater mode?