Friday, April 02, 2021
The final for the real estate course was Tuesday, March 30, 2021.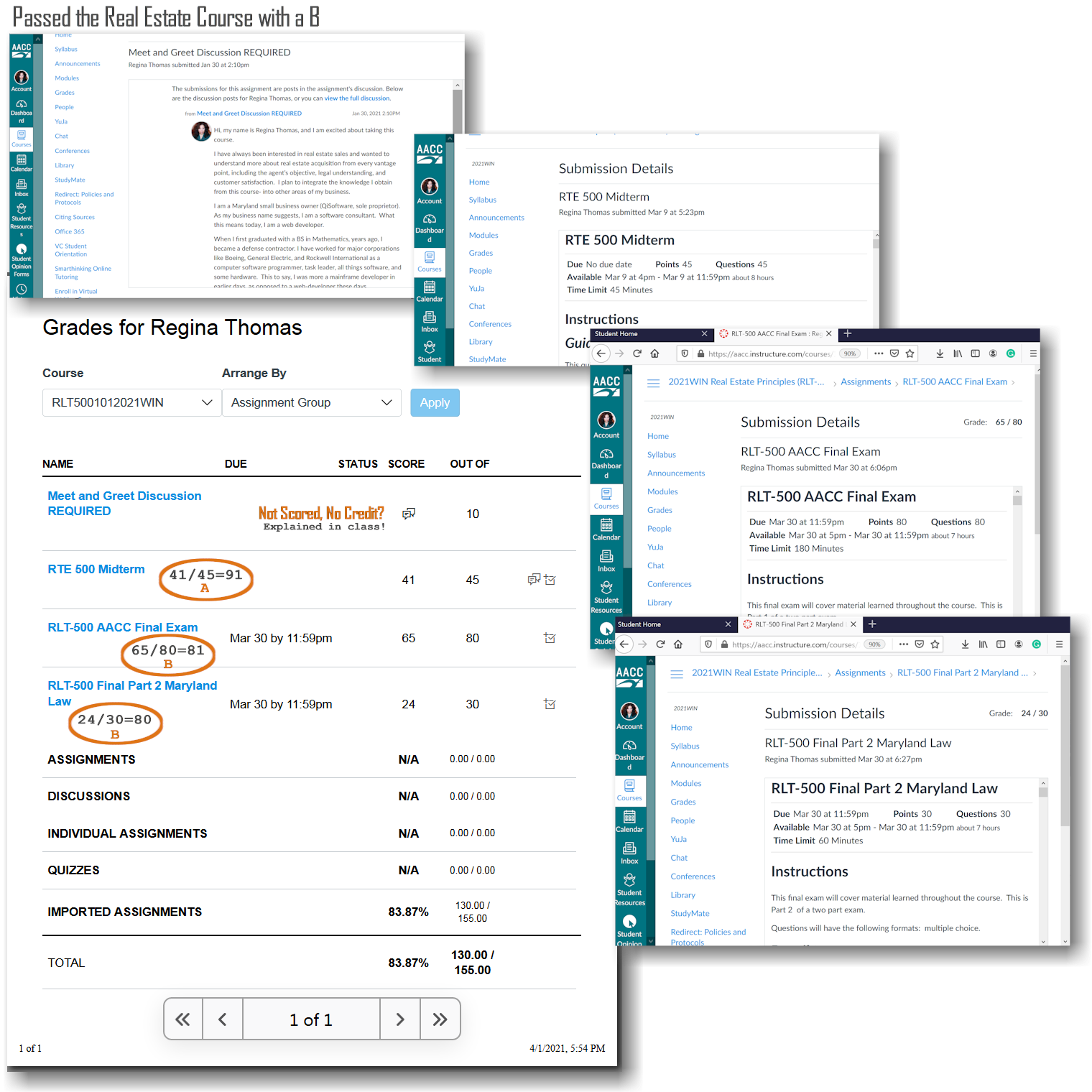 I misread one or two questions and totally missed an easy math problem associated with straight-lined depreciation and appraisals. Why? Because, I assumed the structure, when built ten years earlier- was a lot cheaper.
Really wanted an "A" (90% or better) for this course, however happy I passed (B 83.87%). Needed a C (70%-79%) to pass.