Saturday, June 17, 2017
Over the coming months, Amazon plans to phase out the astore feature, so I am currently adding new pages to this blog that will incorporate most of the product links provided in the Amazon versions of the stores.
Currently the links for the Amazon versions of the stores are listed in the right upper sidebar. I will gradually replace the Amazon links with the page versions associated with this blog.
Listed below, demonstration links for the blog page versions of the stores [keep in mind I am currently working this project].
This project should keep me busy for a couple of days...

Tuesday, June 06, 2017
One of my banks offers rewards for using their credit card. I love this concept and pay for most purchases with the card.
This month, charges itemized on the bill included:
Eye Glasses & Contact Lens Prescriptions
Contact Lenses [2 boxes]
Three new domain registrations totaling about $35
Web Hosting qisoftware.com
Cell Phone
Mother's Day Gift for my Mother
Total charges last month; about $397. This added about $4.00 to my rewards account balance bringing it to $44.82. The credit card issuer will send a check when the balance reaches $50.
Noted in the illustration above, this morning I paid the entire card balance. This ensures I do not incur interest charges on any carryover balance, making the cash rewards the card offers even more attractive.
Last month, I noticed Amazon also offers a similar cash rewards [Visa] card. I have a great card, however this appears to be something worth looking into-- Amazon Rewards Visa by Chase.

Sunday, May 28, 2017
It is a beautiful quiet holiday weekend here and I do not have much on tap.
Things I have been up to?
Those in the area may have noticed, I have been out a bit more researching and photographing ongoing projects.
Also still thinking about new websites [discussed in the last post] and all that entails.

Saturday, May 20, 2017
Recently, I have been working several projects mostly associated with the HanoverMDBusinesses Page maintained on Facebook.
Preliminary tasks [for one of the projects] included, registering two new domains:
hanovermaryland.org [future full blown website similar to ococean.com]
reginadenisethomas.com [software and other support tools for my projects that I do not want hosted on my business sites, i.e., qisoftware.com and hosting-q.com]
I also created a new Instagram account that will be used exclusively with the HanoverMaryland Businesses page and site.
Currently, the Facebook page uses the QiSoftware Instagram account w/hashtag "hanovermdbiz". In the future, the new HanoverBusinesses Instagram account will be integrated on both the page and site.
To provide a more professional appearance to the photos published via Instagram, I have been playing around with the Photo Apps that were pre-installed on my Android and Windows10 platform.
Both apps, quite frankly are pretty sophisticated and allow for incremental angular rotation and image cropping- both of which I find quite useful. I use these apps because I post Instagram photos from my Android to the QiSoftware account and now from the Windows10 platform to the new HanoverBusinesses Instagram account.
The HanoverMDBusinesses page is sort of a hobby that I started in 2010 and work when time permits. I hope the new [future] website and other online resources will engage visitors and promote the business/entertainment/shopping/dining community that exists just outside my back door [figuratively speaking].

Friday, May 12, 2017
In March, when I ordered my new camcorder, I did not order a backup battery nor a condenser microphone. A week ago, I ordered those accessories and yesterday the purchases arrived.
Check below for links to the specific camcorder accessories I ordered:
Amazon order: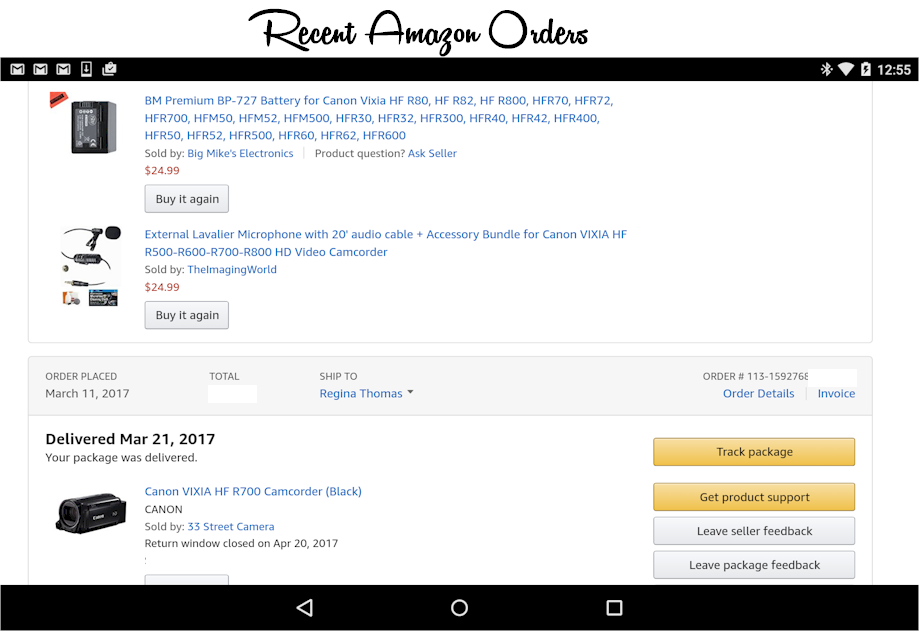 Short video demonstrating the difference between using the camcorder with and without the condenser microphone.
What else have I been up to? Actually several projects, however I will have to update this later.

Monday, May 08, 2017
Last month I scheduled an eye appointment [for today], with the Arundel Mills location of VisionWorks.
For awhile now, I have been trying to get over to the mall for new photos of all the new stores opening @Arundel Mills.
Most of the photos will be used for posts, Instagram feed photos, or events associated with the HanoverMDBusinesses page, I maintain on Facebook.
As most know, the Maryland Live! Casino is co-located with Arundel Mills Mall and the new seventeen story hotel [Live Hotel], under construction now [due to open late 2017 or early 2018], appears to be bringing in a lot of new stores.
Imagine, the casino, live entertainment @Center Stage, the new hotel, shopping, world class dining, and all of the other entertainment venues the mall has to offer- all in one place. It all looks very exciting.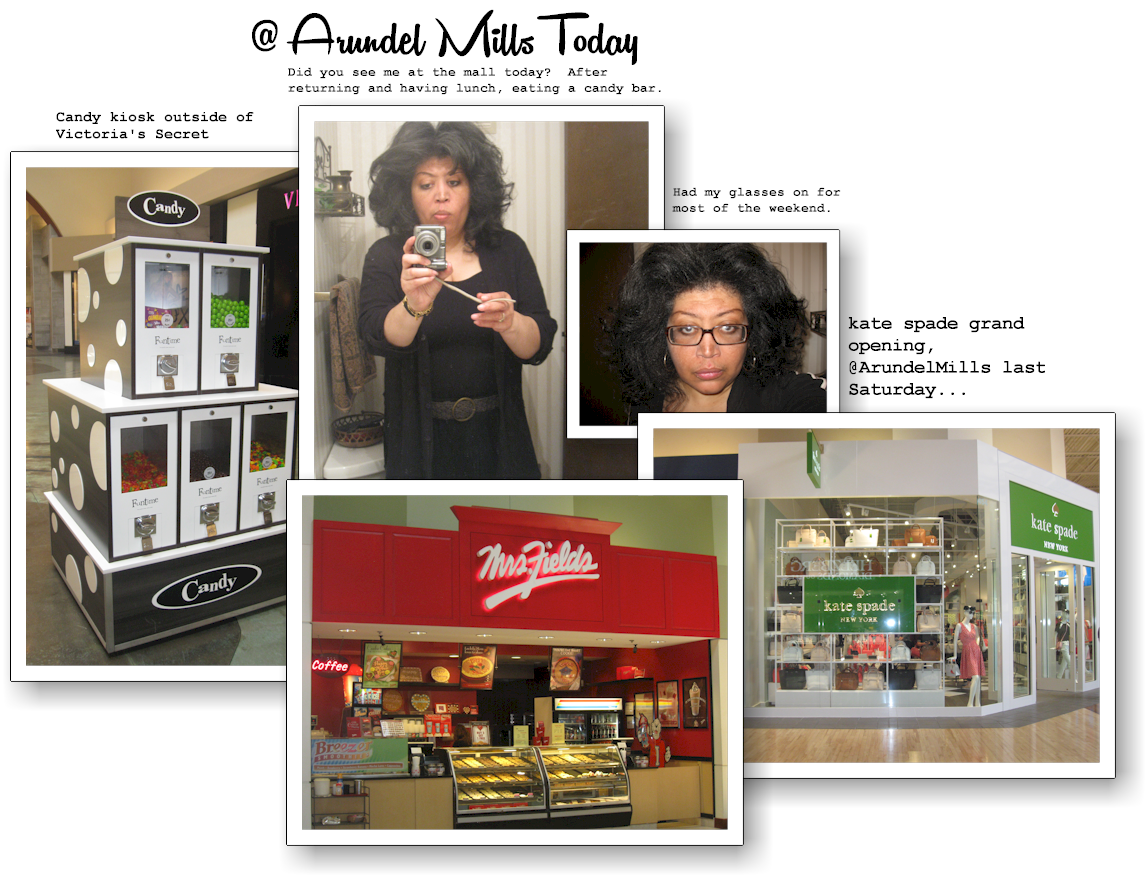 Today was the perfect opportunity to walk the 3/4 of a mile distance around the mall and shoot a lot of new photos.