Monday, August 12, 2019
Two items of note on the financial front:
My FICO Score rose slightly.
My cash rewards credit card finally reached the $50 threshold for payout.
The emergency purchase of my new Canon EOS M50 Camera last month, finally pushed my cash rewards on my credit card over the payout limit. Paid off the credit card last week, so I think I will put the check into my bank account and let it sit for awhile.

Friday, July 26, 2019
I intended to wear the new outfit shown in the following photos on my birthday (Saturday, July 20th), however I felt a little under the weather, so instead I wore it yesterday to run several errands.
I stopped by the bank (birthday gifts), Aldi's market, and shot video for the local business community page I maintain on Facebook.
The Canon EOS M50 shoots great 4k video, however I decided after returning home, the video was unusable because several traffic signs were in the foreground of each frame.

Sunday, July 21, 2019
I have been playing around with the Digital Slave Flash that came with the Canon EOS M50 bundle I recently purchased. What is a Digital Slave Flash? It is an external flash that can either be attached to your camera's hot shoe, or positioned away from your camera and used as an autonomous light source that is triggered by the camera's flash.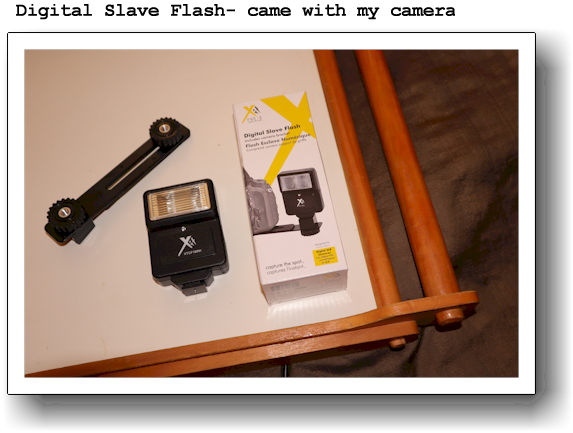 In the above photo, I am of course- not using the external flash and there is very little glare from the camera's flash. I had to slant the camera away from the items to avoid the glare.
The two photos that follow show (1) a photo taken without the digital slave flash and (2) a photo taken with the external flash. I was working on a post for one of my Facebook pages, in my dimly lit bedroom this morning when I decided to pull out the external flash.
Based on my experimentation, I noticed the two flashes working in unison and when positioned correctly, negated a lot of the flash glare.
I know how to set shutter speed and IOS (manual focus settings) without using a flash to allow enough light for a decent photo, however also like using a flash. I simply think I need to learn how to use a flash more effectively.
I am having a lot of fun playing with my new camera. Professionals who have used DSLR cameras are going to love this camera and newbies like me are going to be very pleased with how easy it is to learn what the professionals know.
Background Data (Photography):
This goes without saying, I am not a professional photographer, however I take all of the photos used by my Instagram accounts and blog posts.
In college, back before digital cameras, I took a black and white photography course as an elective- to learn the basics. I have been in a darkroom and learned to use developer, stabilizers, and enlargers. I remember often being a little panicked about opening the film canister (in the dark) and getting the film into the solution.
For digital photography, I have been using a great Canon (A590) Autofocus Point & Shoot and only now, just beginning to understand the complexities of digital photography (and manual focus), with my new DSLR camera.

Monday, July 15, 2019
On Sunday, July 6, 2019, I damaged my Canon PowerShot A590, beyond repair. I was so devastated by what happened (rushing to pack up, I dropped it on the hardwood floor), I cried. I seldom cry.
I purchased the camera in 2008 and loved the many features this point and shot offered. I seldom went anywhere without it.
That said, the camera could only produce 8MB photos. Though my web hosts should have loved the small footprint of the images I used with my posts, my social media account offerings- looked a little shabby in comparison to others.
For various reasons, all of the images and photos I use on my business site, are hosted on my domains, and not a cloud or image hosting service, like Flickr. Digital photo size is an important factor in my environment and provides part of the rational for why I held off replacing the camera. The other reason? I could not justify the business expense.
That said, I did have plans to purchase a new camera in December 2019 (Christmas), and researching the Canon EOS M50. Late in the evening on July 6, 2019, I ordered the following bundle.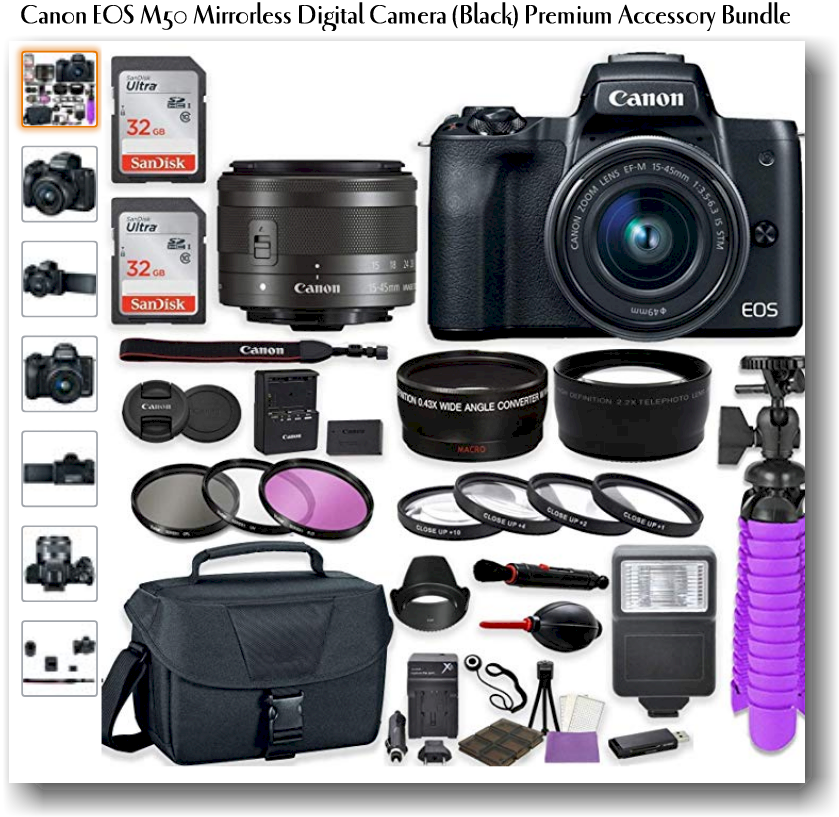 I have to say, I am very pleased with this new camera. Additional info about my purchase(s):
Love the TouchScreen Menu.
Love the Manual Focus and Portrait Features.
Also purchased BM Premium 2-Pack of LP-E12 Batteries for Canon etc..
Also purchased the Fotodiox Pro Lens Mount Auto Adapter.
Also purchased the telephoto Canon EF-S 55-250mm F4-5.6 IS STM Lens for Canon SLR Cameras- see more here.
Love the 4K Video option.
Love the Digital Slave Flash that came with the bundle.
Love the 9 different filters that also came in the bundle.
Love the many YouTube videos about the Canon EOS M50.
The following is an example using the Portrait option on the Canon EOS M50.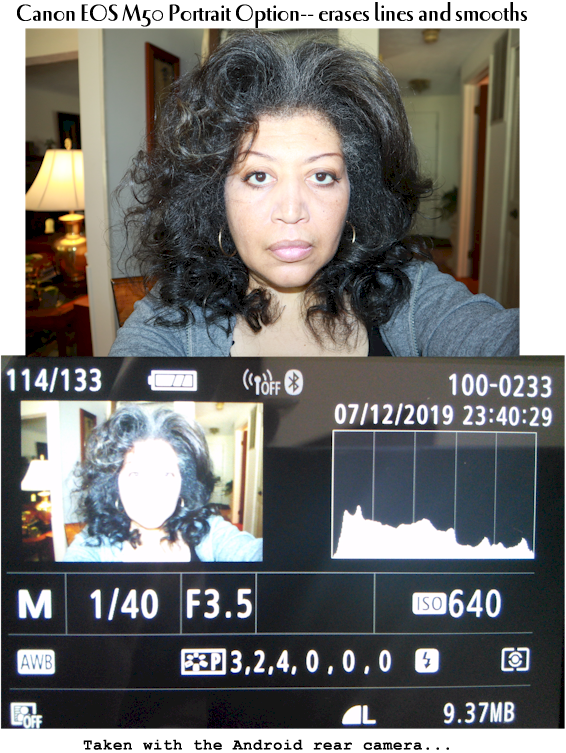 I am still playing around with the many features of the camera and other tools that came in the bundle. That said, I have found things pretty easy to understand and have come up-to-speed quickly (yes, I know the above photo, is a little overexposed). This is my first DSLR camera, and though I wanted to wait for Christmas, I am pleased with my selection.

Saturday, July 06, 2019
Yesterday, my new Blowfish Malibu Sandals arrived. I have to say, I just love this pair of sandals.
I am about done with this rather fun task and pretty pleased with most of the items I purchased. Maybe I just needed an excuse to spend money on new clothes.
That said, while shopping for my new casual summer wardrobe, I also searched for new items to add to my Back To School shop. I am pretty pleased with many of these finds. Almost wish I were off to school next month.

Monday, July 01, 2019
For the last month, I have been trying to update my casual summer wardrobe.
Over the month of June, I have purchased several new summer dresses, sandals, and acquired two new shrugs. I have only spent about $400, so my investment has not been huge, however notable because I seldom spend money on casual wear.
Some new items acquired over the month of June:
What started this buying spree?
Damaged several of my old sandals trying them on.
Complaint from my Mother, my casual wear seems a bit tattered.
Celebration of sorts over having my renewals in place (see last post).
Birthday in July, and I always try to ensure I spend gift money on things I need.
Not working software projects, too much time on my hands.
Old shoes...
Unless going out, I keep my hair pinned up, however easy to comb out if I need to go out. That said, I decided to purchase hair combs to help me manage on hot humid days. In the first set of photos for this post (above), (yesterday) I had my hair out, because I was trying on new items and took photos.
Not everything has arrived, actually most of the items are still not here, however I am excited about the new additions to my wardrobe.