Tuesday, July 22, 2014
The next door neighbors often have the dogs of family and friends over. One dog in particular, is rather elegant in his stance. I do not know much about dogs nor breeding of dogs-- but this dog seems to hold himself as if he has been well trained to do so.
That said, until today whenever I went outside to the backyard and he and another dog were also out-- they would come to the fence that separates our yards and bark at me... Not fiercely, but enough to make me walk inside in case they were able to jump the fence.
I never teased them-- so today when I took the dog's photo I think is particularly elegant while he was lying on the jacuzzi deck, I thought he finally decided not to race to the fence and bark at me. Then as I was writing this I decided it may have been because he was alone. I am not sure. In any case-- the top photos show the neighbor's yard, the dog, and the hammock I once saw him trying to get on. I assumed the owner had put him on it once and he wanted to do it again. He was unable to figure it out, and it was kind of cute....
My birthday was Sunday. Had a nice day. News from washington... they are still talking.. that's about all I can say.

Saturday, July 19, 2014
This cake took about 3 hours to make this morning.
I am using this cake recipe and the buttercream recipe here.

Friday, July 18, 2014
I have not been doing a lot lately. I liked what I had for lunch today and it was only 180 calories.
This year, I am having lemon cake for my birthday- the reason for all the lemons in the fruit basket.
Other things I've been up to...
Watched "Gravity"
Minor updates to Amazon Store
Playing wii tennis for exercise
Washington News? Learned some things I did not know. Said- Washington continuing to work the issues. Wish I had more news worth sharing...

Monday, July 07, 2014
I had a nice quiet holiday weekend.
Holiday Weekend...
Watched the semi finals and finals at Wimbledon.
Washed my hair-- a two hour task.
Listened to a lot of promises that were not kept.
Best Man Holiday--- Laughed, cried, sat on the edge of my seat.
Watched Blue Jasmine.
Watched The Counselor several times via Verizon FiOS on Demand. Diaz tells the priest to listen... "I did". Lines up with information provided to me as of Feb. 2012 through today... which I reported over the last 2.5 years as the info was provided to me... This weekend some debate as to whether I would report my analysis of the movie. I provided orally. Told not even the stars got it.. I did report already.. I cannot prove anything. That said, my affiliates put the deal on the table in Oct. 2011 and it had nothing to do with most of the underlying issues of the movie. Even if true-- what does this have to do with the denial of my rights for the last 20 years? Sorry DOJ/FBI you owe an explanation. The debate? Please read Q's Wire posts over the last 2 years... I asked if this was possible based on the information being provided to me at the time. My oral summation this weekend was slick? I would love for this crap to be untrue... And used for the reason-- for the vibrations and DOJ inaction today? I was not trying to be slick-- I also explained I already reported what was said to me as a "Fiction Question". Max- Brad? Who watched the movie/surveillance? Polo Club guy.. whose voice did you hear? I thought Juwana Man-- the rapper? Best fit me? Rosie-- but I never had any kids nor did I know of any eggs taken and born to others. I never gave permission. Never asked that my eggs be taken for later... Never wanted kids. Based on who tries to talk to me today--- i am amazed they are trying to get money out of me. Why wouldn't the pentagon owe that blackmail-- gc, dw, others. I never knew any of them. You want me to pay the Pentagon's blackmail? How is that.. get off me. I owe jail for taking what was not yours to take... why didn't you ask me? Other stars [not in the movie] involved-- you owe "what kids"... My affiliates were trying to clear their business issues. I am told they did not know about the one that died. I was told in Feb. 2012 but was unsure what that was all about. Nor has anyone officially told me someone died-- or that they existed.. Stars with ties-- I said no... Jail is on you. You want me to use yours as the reason for all this.. since it is possible? You stole from me... You did not have my permission... Affiliate money on the table has nothing to do with the theft of what did not belong to you.. had to do with rights, time, arm, interence with my business. they wanted to clear their books... and to also explain Washington's role in why they had not. They thought i was part of the "family" and being paid. I kept screaming in my blog I was not-- and they checked. get off me. Pentagon, DOJ-- what kids? So why am I here? I developed the Blogger Calendar [Java Version] in 2004. It was noticed. Why am i here?I have always been to seen. The problem-- to clean. I am told the father of one of the actors always knew what my problem was-- I am not insured. DOJ it is unfair to continue allowing this--the vibrations, the people i am not interested in knowing-- all of it. An investigation-- I would love to help? Can this country afford the truth? My affiliates wanted to pay the tab. Deals were made in May 2012. I do not owe the filth in my ear. Then others that took from me want to help for a price.. oh really get them off me... DOJ you do not owe me further torture. You owe me the door.
Black Girl in Paris a short film.
Grilled indoors...
On tap today...
Edged around the lawn..
Scheduled a special trash pick up with Ann Arundel Co Waste Management
Need to check with the Maryland Business Office about biz renewal process.
Mother returning...
Washington News? Putting the pieces together... not sure where they are with resolution insofar as I am concerned.

Tuesday, July 01, 2014
Local area members of my family are beginning their annual trek to Wilmington for the 4th [Family Reunion]..
Me? I have not been to a family reunion since July 1992 and this year again, waiting on Washington [DOJ/FBI]. News? Saying moving forward. Big issues still being cleared in Washington, I am told.
This morning, went to the bank, washed a load of clothes, watching tennis, ... What else I've been up too?
Lots of Tennis [French Open and Wimbledon]
Movies [the latest]:

The Counselor [this is a movie I viewed with a great deal of interest last Sunday evening].
A Perfect Man

Gardening
Consuming Summer Desserts
Still looking at details for the Southern Maryland Inn
Thinking about a vacation where I rent a huge RV and travel the upper regions of this country. I started thinking about this in the Fall of 2012 and whenever I see something related I renew my interest. See this video for an interesting related topic.
Debating [with myself] whether to discuss information [on Q's Wire] provided to me which tends to add up. Being asked to do so... not sure if it will be used as an excuse to delay DOJ/FBI insofar as resolution/settlement. That said, if true- news is promising.
Minor updates to my Amazon Store-- [Just Want]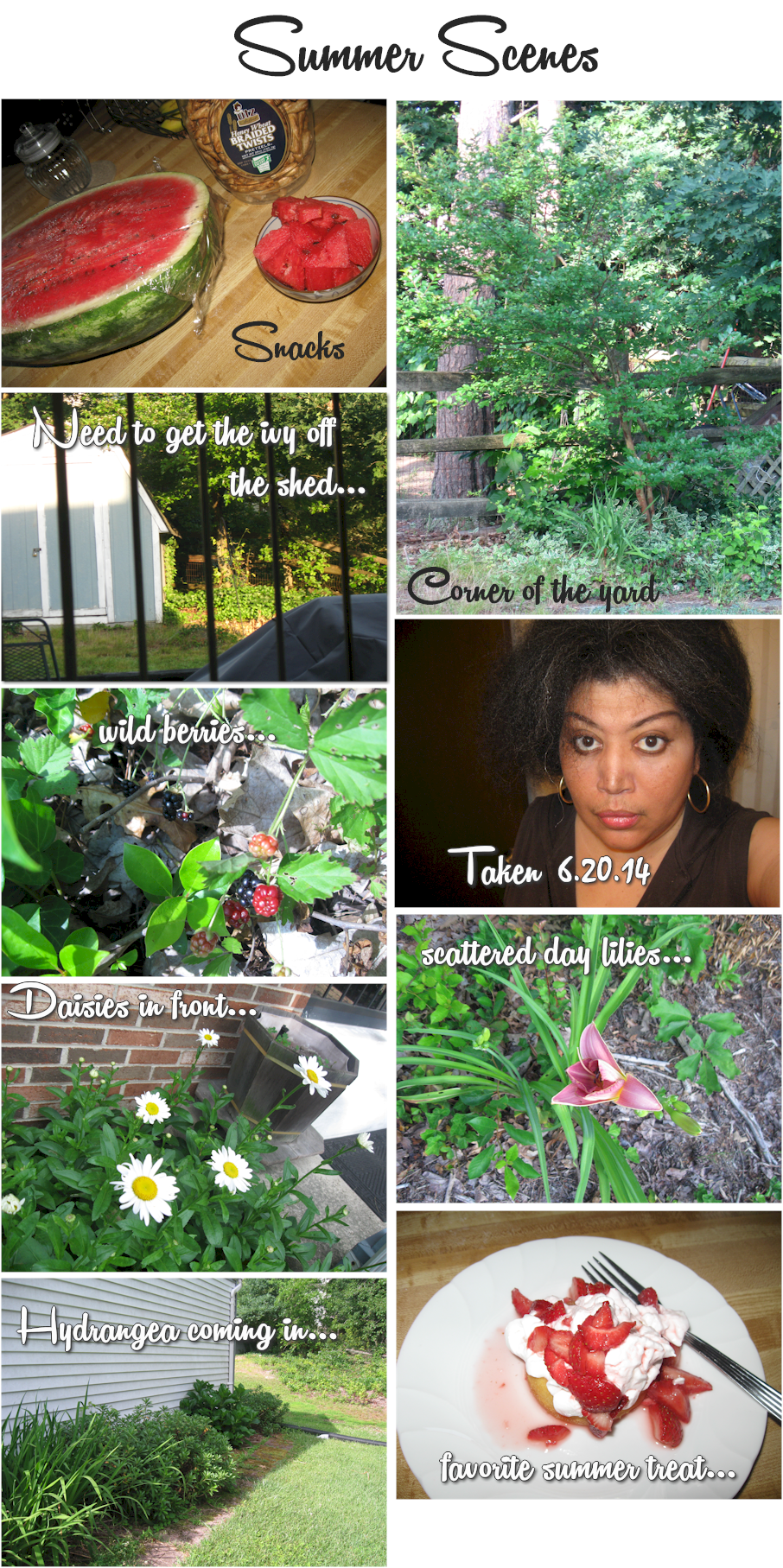 Hope you are having a good beginning to Summer.

Friday, June 20, 2014
QiSoftware is a legal business entity in the State of Maryland [see related links: Related Business Filing Link #1, Related Business Filing Link #2].
It [QiSoftware] is a sole proprietorship which I set up as a trade name entity in September 2004. Renewal of the business entity is required every five years, so yesterday, I sent the renewal form and payment for the next five years [September 2014 thru September 2019].

If by chance the helpful representative with the Maryland Business Charter office keeps up with my issues-- this to note, yes I did indicate I would be faxing the form and cc information for payment, but decided to mail it out. Thanks for your assistance. If it has not updated by August 15th, 2014 I will use the expedited method, i.e., fax.
I note things like this, because of ongoing issues I have with interference in running my business. News from Washington? Not sure what's really going on, but feel DOJ is still very involved.