Sunday, June 26, 2016
On Tuesday, June 21, 2016 the shingles for the new roof were delivered. Before that evening, I am not sure how I thought that worked, however was a bit surprised a crane was lifted a couple of times to get the tiles onto the roof.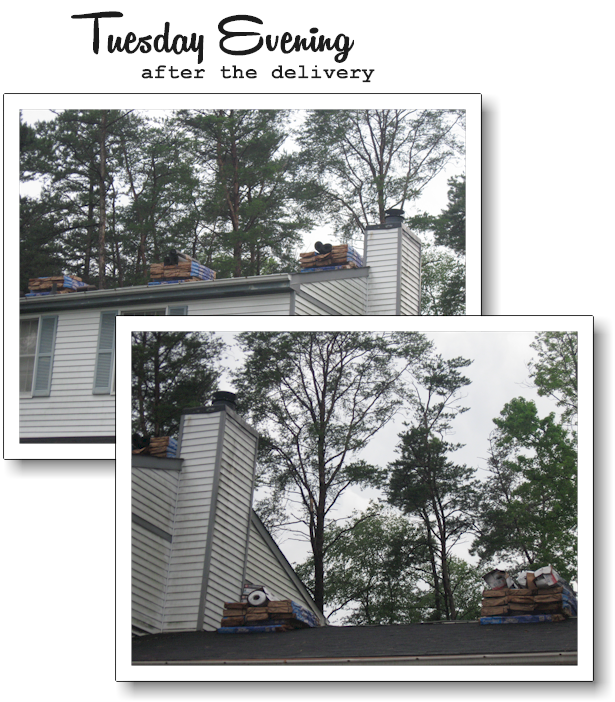 The next day [Wednesday, June 22, 2016], workers arrived around 6:30 am to start work.
The workers were finished by 2:00 pm. Again, I was a little surprised in that the installation did not take longer.

This was a big check-mark off our to-do list, and we are happy with the results.

Friday, June 24, 2016
I did not start drinking coffee until after college- when I started my first position with Boeing Computer Services in Vienna, VA. The coffee stations scattered about our floor offered Brim or a non-decaffeinated brand and I chose the Brim.
At the time, I lived in Falls Church, VA- minutes from Tyson's Corner Mall. I purchased my first bag of fresh coffee beans [in the beginning I had the beans ground at the store] from a shop that had amazing aromas coming from its open doors.
My favorite flavors included:
Columbian Supremo
Orange Blend
Irish Cream
Since then, I have owned many coffee [spice] grinders and coffee makers. I have mentioned before, my brother and sister-n-law gave me my first espresso machine for Christmas one year, which I never used before moving to Hanover. I used to use a drip coffee maker with freshly ground beans.
Since moving to Hanover, I have used four different espresso makers, including the gift from my brother and his wife.
Shown below, some of the espresso makers I have used. Not shown, a smaller Italian Bialetti Moka Express, Espresso Maker [similar to the larger silver one shown].
I love espresso. If I have nothing else during the day [this seldom happens], I will have an espresso.
This morning's brew [literally]....
In 2011, after more years of daily use than I want to admit, I needed to replace the Krups. I found the Krups a little more than I could afford, so my mother gave me the Mr. Coffee that I now use. Both brands make excellent cups of espresso.
Espresso Machines make great gift ideas. I have done a little research on espresso machines, grinders and beans and provided the results in some of my stores [Gift Ideas & Items I Have]:

Tuesday, June 21, 2016
In my last post, I discussed deep frying French Fries using a wok.
I used the smaller wok I purchased after I bought my first home. Back then- career, eating on the go, and living single rarely had me in the kitchen, however caught up in the excitement over my new place enabled me to fantasize about cooking in my new kitchen.
I purchased a lot of things for that kitchen, I never used.
Today it is just my Mother and I, and I tend to cook only single servings-- as was the case over the weekend- with my experimentation deep frying French Fries. I made a total of three batches over the course of two days, each time using the same oil.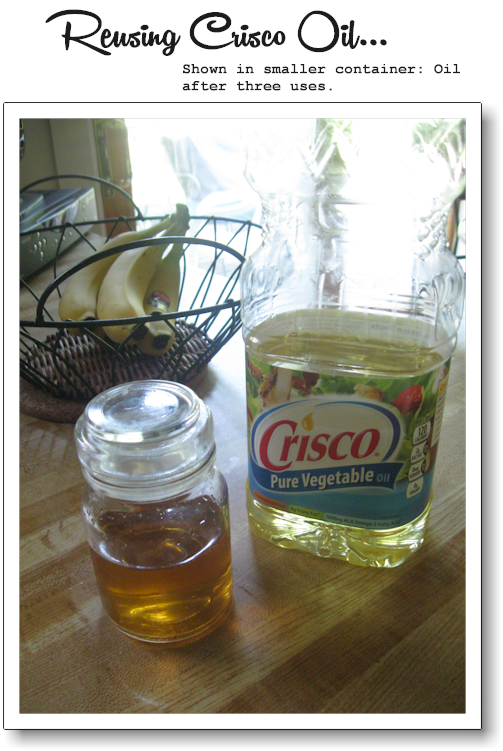 I found this Epicurious article on "Reusing Frying Oil" useful. You may as well, if you think this method might be a little too expensive.
Using the same oil, I found each serving as good as the one before, however the second serving I diced the potatoes a little too fine and noticed that batch was soggier than the other two, however still good.
Check out my Home & Kitchen Store if you are looking for some of the items I used to prepare my French Fries.

Monday, June 20, 2016
I was in the kitchen this weekend, trying to capture on video "How to make French Fries" with a wok. I often use my wok to make Kung Pao Chicken or other stir fry favorites, however never fries.
In photos, the results...
Video clip as I am scooping the fries out of the wok. My video production efforts are still a work in progress.
I have to say, I love McDonalds Fries, however these were pretty good. Not shown, the salt I added just after the fries were pulled from the heat.

Wednesday, June 08, 2016
I rarely get out these days, however on those occasions I do venture out- it is normally for one of the following reasons:
Bank Visit
Eye Appointment
Photography
Visits to my Business Address
Jury Duty
State Renewals of Business Registration or Driver's License
Business Appointment/Meeting
I run my small business [QiSoftware] from home and take advantage of the following services to minimize the need for travel:
Verizon FiOS (Internet, Land Lines, Television, Cell Phone)
Skype (Business Line & Video Conferencing)
Online Business Banking & Bill Paying
That said, when I do go out- I am more casual than I used to be. There are several reasons for this, including my closet is filled with sixes and eights that need dry cleaning when worn [and a smaller me], and I simply do not need the more formal conservative suits I used to wear for most of the things I do outside of the house- these days.
I even do most of my shopping online. I love Amazon and also maintain several online stores of things I like:
So what do I wear these days when I do go out? Mostly, slacks with heels, some sort of blouse or sweater, and depending on the season- outer wear. This is a far cry from the stockings, suits [not pant suits] and pumps I used to wear all the time.
Around the house? I wear sweats, leggings or black gym shorts [summer] with tee shirts.
These days, I buy a new pair of shoes maybe once a year, whereas in the past, because I was hard on my heels, maybe once per month. I loved black suede pumps with soft leather.
Today my black suede pumps have been replaced by footwear similar to these NineWest Fabric Boots I purchased last month at an out of season price.

The size a little big, however with thick socks they will work.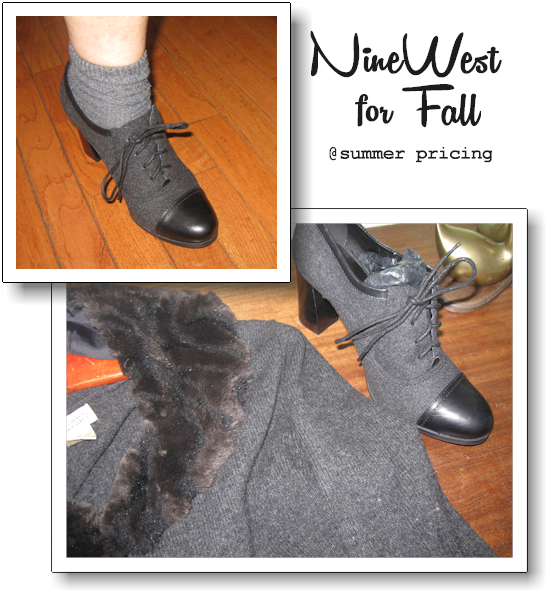 I have any number of sweaters, short coats and blazers I can pair with the boots and excited about what I will be able to do next fall, when they will be in season.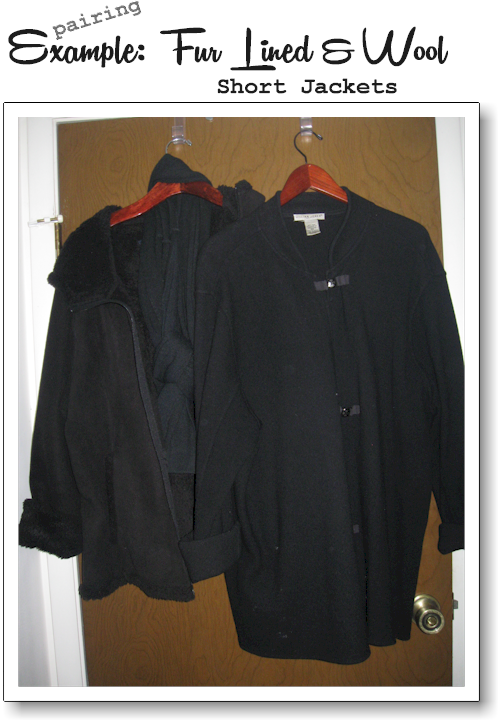 The other order [shown in the illustration] last month? I will discuss in a later post.

Sunday, June 05, 2016
For sometime, I have wanted to add more security to the front door. We had only a deadbolt and a regular door lock as installed by the builder when my parents purchased their new home in 1984.
Several years ago I stayed at a hotel which used Security Door Guards on the doors, so I decided this might be the right solution. Since my Mother was going to Lowes on Friday anyway, I asked her to pick one up- after first "sharing" the item via Amazon [had one in my cart, picture is worth a thousand words].
She returned with the brass version [for some reason I chose antique brass] shown in the final installation photos below. Cost about the same as that on Amazon.
It has been awhile since I have pulled out my drill and worked on projects around the house, however I did not think I would have any problems. Boy was I wrong.
I got out all of the tools I would need:
Marked all of the holes with a pencil-- 7 holes total.
Drill
Phillips Head Drill Bit
Level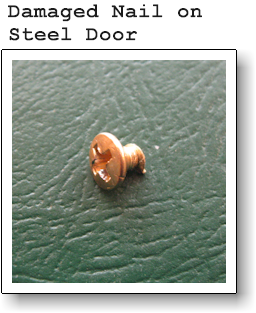 After installing the left side of the guard without a hitch-- I was ready to start on the right. The first problem? I broke the screw shown on the right. How? The door is steel.
So I had to find drill bits that would allow me to make pilot holes. I thought we had some because my Father used to have a lot of things like that but I had no idea where. Right after my Father died, My Aunt Judy [Virginia Johnson] came to visit and she installed the peephole you see in the photo, of the door [above]. She used my Father's tools to do this.
I searched for awhile and finally find the two bits shown below. I searched on the internet for steel penetrating bits and found most were gold so I knew I was looking for gold bits.
The two sizes I found:
The lock guard package indicated I would need to drill 3/32 pilot holes so I thought I was good to go. Boy was I wrong.
Though I was able to drill a hole with the 3/32 drill bit-- the screws that came with the lock would only go in about 1/8 of the way. So then I thought I would try the larger bit [1/8]. Same problem. The screws that came with the lock would not screw in all the way.
Again Internet research saved the day.
I ended up using the larger bit and smaller brass screws we had around the house. [We keep lots of things like this]. I think the instructions are for wood doors and not steel doors, that said-- I did not need to drill pilot holes in the wood frame for the left side installation of the lock.
By the time I finished around 6:00 pm Friday evening, I was frazzled. I think I am just not used to doing things like this anymore. I used to hang curtains, art, cornice boards, etc., without the problems I had Friday-- but none of those earlier tasks involved a steel door.
FYI: I owned property in Bowie, MD and that is where I lived until February 1996. I moved to Hanover, MD at that time. In 1989 when my Father died, only my Mother and Sister lived at the home I now reside in. My sister moved- late 2005. Just my Mother and I now.