Sunday, February 18, 2018
In late 2016, we ordered new handles for the refrigerator in the kitchen. The handles had turned slightly orange with age. Thursday, I finally decided I would attempt to install the new handles.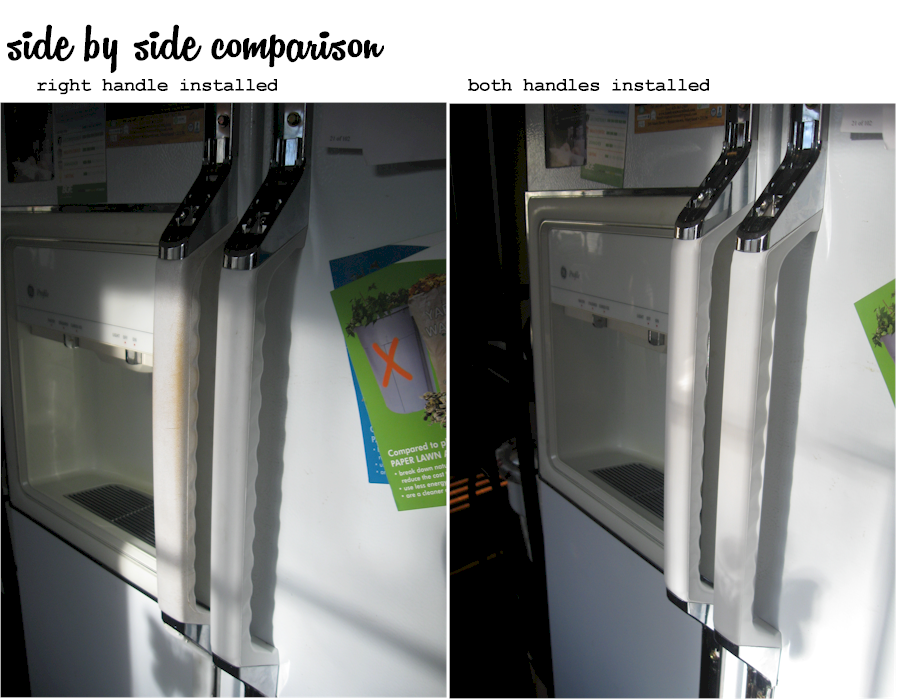 What took so long? Even though I found any number of DIY forums that explained how to install the handles, when I first tried to wedge a knife between the trim and the frame I could not get it to budge.
Thursday, I used a flathead screwdriver I found in the kitchen utility drawer which did the trick.
FYI: You are also going to need a special screwdriver that has a tip with six points as shown in the illustration below: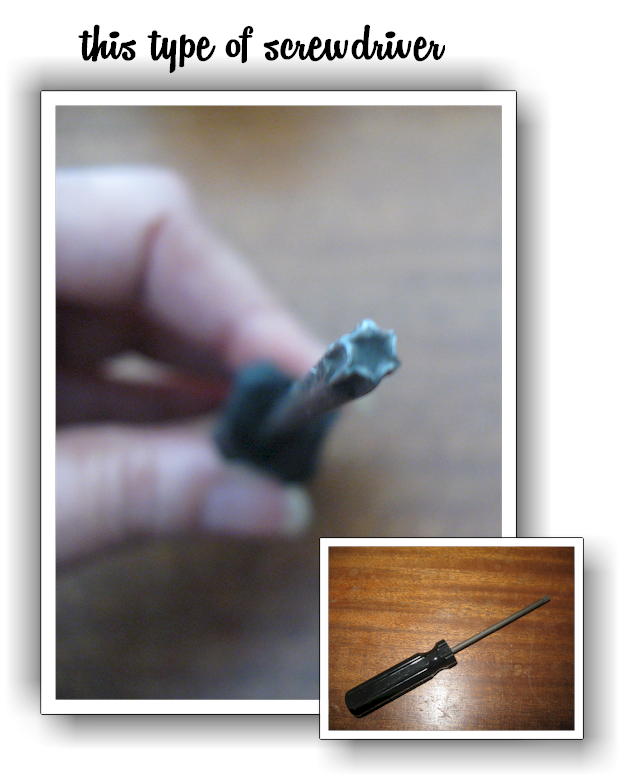 Products discussed in this post:
Are you in the mood for your own DIY projects? Since getting our Alexa Echo [Christmas 2017], I have been researching the many appliances coming out that are "Alexa" enabled and added a few of the more noteworthy items to my store.

Monday, February 12, 2018
In an earlier post, I mentioned I registered several new domains- including reginadenisethomas.com. Because of a glitch with Tomcat [jsp support], a web hosting service feature I use on qisoftware.com, I was unable to correctly access the new domain as the add-on domain I setup and pointed to via the domain registrar.
Recently, I decided to research and fix the error [when requested- reginadenisethomas.com resolved to qisoftware.com], however had to first have the web hosting provider for qisoftware.com- delete a system entry that I was unable to access.
At this time, I am not doing much with the site, however did provide my resume.
Other things I have been working on?
Store updates:

Integrating and testing this formula:

"=IF(ISBLANK(G43)," ",IF(A43='Sheet 1'!A159,'Sheet 1'!G159))"

in an Excel Workbook used for finances.
Checking the status of my tax refunds.
Monetizing reginadenisethomas.com.
New batch of the lemon loaves, mentioned in an earlier post. We love this recipe.
Getting something new with my tax refund? No, already moved the funds to a savings account.

Saturday, February 03, 2018
I filed my 2017 Federal & State Taxes- Monday, January 29, 2018. I actually prepared them a week earlier using TurboTax, however because the IRS did not start accepting electronic filings until January 29th, I had to wait.
Important sites I find useful when filing taxes:
In other news, was in a bit of a panic after realizing a setting solution for my hair is no longer available. When setting my hair, I have been using a Palmer's product on the ends to help seal in moisture. I have used this product for over 15 years and was a little panicked to learn it was no longer readily available.
A small online beauty supplier claimed they had 15 jars, however after waiting for a week to get my order--- the charge was suddenly refunded with the explanation the product had been discontinued. I only use a little on the ends each set (I never go to bed without setting my hair, however sometimes leave it up for two days)-- so the jar I had was over 10 years old. Probably the reason I did not know it was no longer easy to purchase.
I did find a solution I like, however this was a major distraction over the last two weeks.

Monday, January 22, 2018
Last Tuesday, I noticed an interesting email from Pinterest.com, highlighting Lemon Loaf Recipe ideas. Today, I decided to test one of the recipes (most who tested it, loved it.).
I am delighted with how these lemon loaves turned out. I only had a slight deviation from the original recipe. The recipe called for milk in the lemon glaze and I had none on hand, so I used half and half instead. I especially love the lemon glaze and the substitution did nothing to lessen the flavor.
The recipe also called for the zest of one lemon. After using a micro-plane to grate the lemon, I used a sharp knife to finely mince the zest. I have found that when a recipe calls for lemon zest, I tend to like it more- when the zest is minced a bit more.
I have also been cleaning out the basement and moving things around. I put components from an old stereo system in the guest bedroom and began testing the separate units. There may be a problem with the phonograph (turntable), however the other components are working fine.
I have been looking for new speakers to use with the system [currently using a pair of old headphones to check things out] and these caught my attention.
I think I am going to add the speakers to my Computer Electronics/Home Office store, listed below.
I love watching movies at home with stereo surround sound effects. Most of the televisions I use- have a stereo amp and speakers connected to the Verizon Set Top Box.
That said, I have been researching the Sound Bar offerings from Sony and Samsung which enable the same surround sound effects when combined with some of the newer high definition televisions. The new Sound Bar offerings enable more hook-up options i.e., bluetooth, HDMI, wifi, etc. than older amps and look pretty impressive. Is your den in theater mode?

Thursday, January 11, 2018
It has been very cold here. So cold, that I did not go out until yesterday after about a week inside. I went by my bank on Wednesday, Jan. 3rd 2018. Yesterday, it finally turned warm enough to venture out.
So what have I been up to? Working, sleeping and enjoying entertainment on television and radio.
What else?
Upcoming: "The Girl on the Train" Showtime Saturday, January 13, 2018
Upcoming: Australian Open January 15-29 2018
Setting up a Samsung BlueRay player to access the wifi (we use Verizon FiOS) without WPS support. I am not sure why it stopped working-- WPS shows disabled when I connect to the router setup interface. WPS allows the press of a button on the router to connect to any device within range trying to access the service. Without WPS support, this took some time to figure out.
Last year I used TurboTax to file my taxes. This year I will do the same, however last night I used efile.com to get a general idea of what to expect.
Updating or creating graphics for projects I am working on. See the sidebar for the Remix blog or this blog, for the new WiredPages Events Graphic & Link. I also had to update the header graphics for one of my Facebook groups and a Facebook page.
Finding the artists behind some of my new favorite tunes (listed below).
Some of my favorite tunes these days.
It took me awhile to find the artists behind some of these songs. I tend to listen to "old school" or light jazz so I am not as well versed in what's popular. That said, I know KEM.

Saturday, December 30, 2017
I have not done a video in awhile, so I decided to demonstrate some of the things I have been doing with our new Alexa Echo. The video is a bit longer than some of my others- and of course I am still coming up to speed with taping, editing and using video in blog posts.
New holiday gifts were added to the "Items I Have" list. Are you taking advantage of some of the great after Christmas bargins?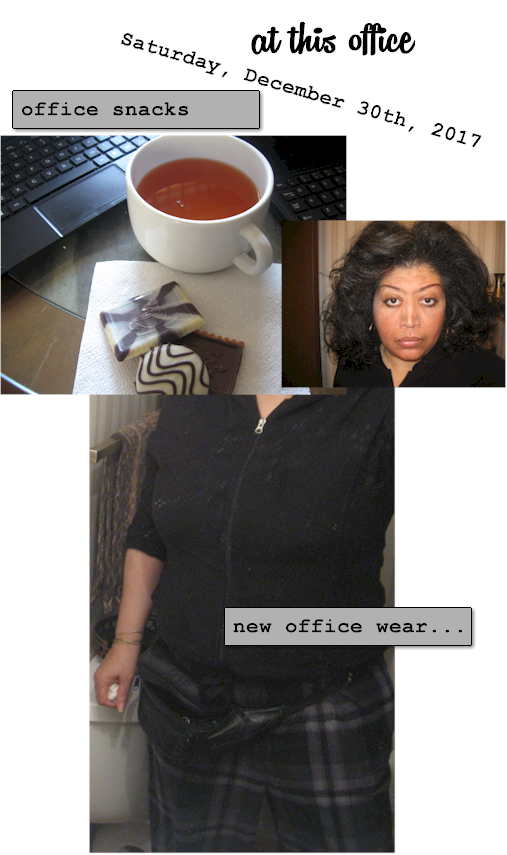 Happy New Year!