Wednesday, May 04, 2016
I ordered my Mother's gift ages ago, so this week I thought I would design a card using a photo I took late last month of one of her Azalea bushes. For some reason, I hate buying greeting cards.
In this case, I am using MS Publisher, however could have used iPhoto on my Macbook to create a similar card. These days, I use my Macbook only when absolutely necessary. My software development projects and Business Blog Remix are maintained on that system-- and I cannot afford to replace it at this time.
iPhoto comes with most versions of Apple's OSX operating system, whereas the MS Publisher version I am using shipped with my Professional Microsoft Office 2000 Suite software.
I am not sure if I am going to give her this card, however I think she will like her gift. I printed draft copies of the card to both color and black & white laser printers to see if everything is lining up and to ensure the accent colors match the photograph.
Also this week...
Updating [always] my Amazon Stores:
Scheduling new posts for my Tumblr blog
Researching web hosting issues.
Watching the National Zoo's Panda Cub [Bei Bei], however video shown below recorded 4/27/16, last week.
Researching how to avoid a monthly service fee on my business checking account. New limits set by my bank- activated on May 1st, caught my attention.
Bei Bei, makes me laugh...
What are you doing for Mother's Day? Washington, DC's Race for the Cure is also Sunday.

Sunday, May 01, 2016
Last week I noticed a new leaf on my Banana Plant. I am so pleased about this because two years ago I replanted the tree in a larger container and since then, no new leaves have appeared.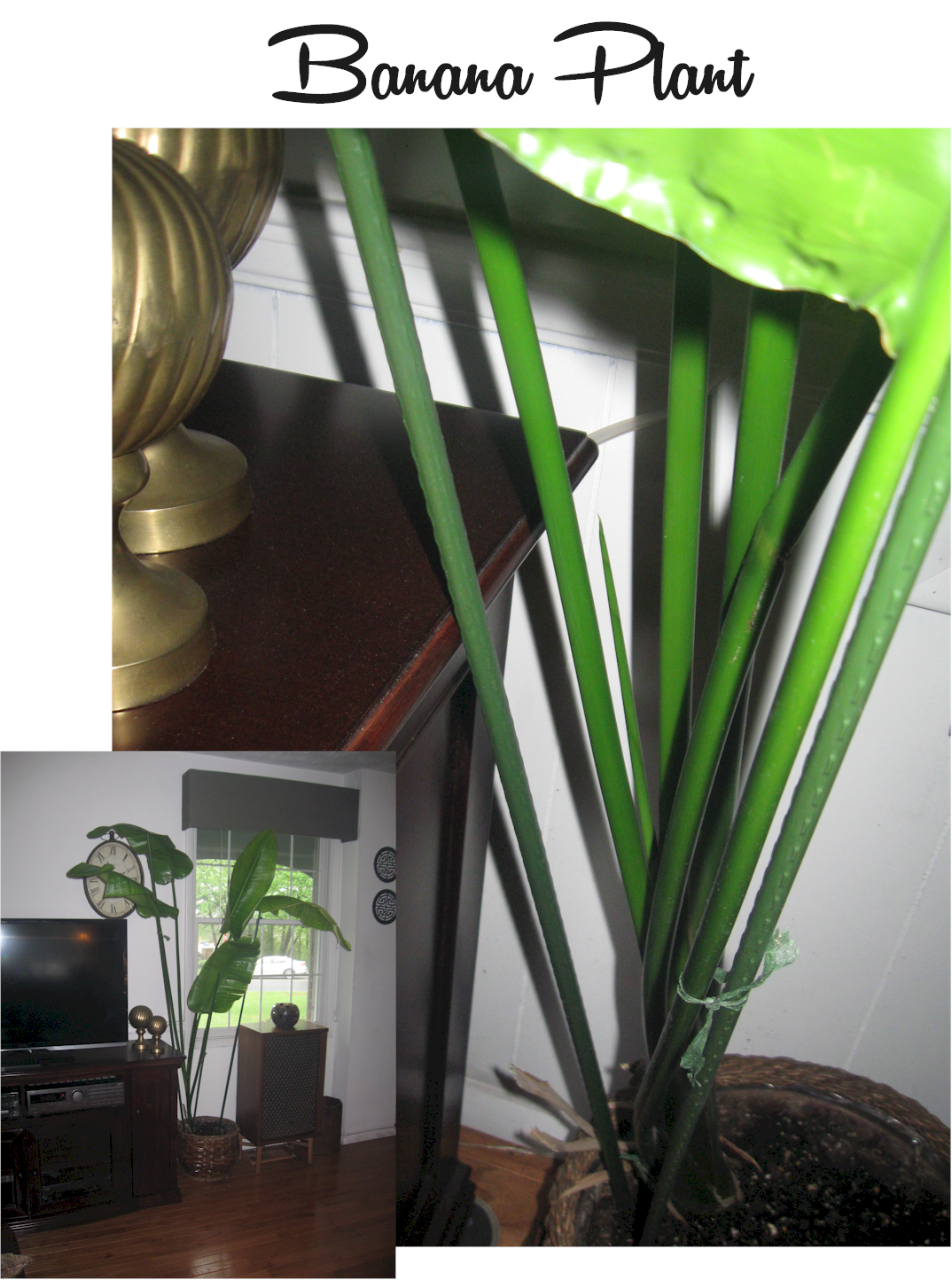 In prior years, at least two new leaves appeared annually and I am hoping the new growth process will start again.
My niece and I created the arrangement shown below about 17 years ago. I keep thinking it is getting too large for the ceramic planter, however I like knowing it is just as we started it.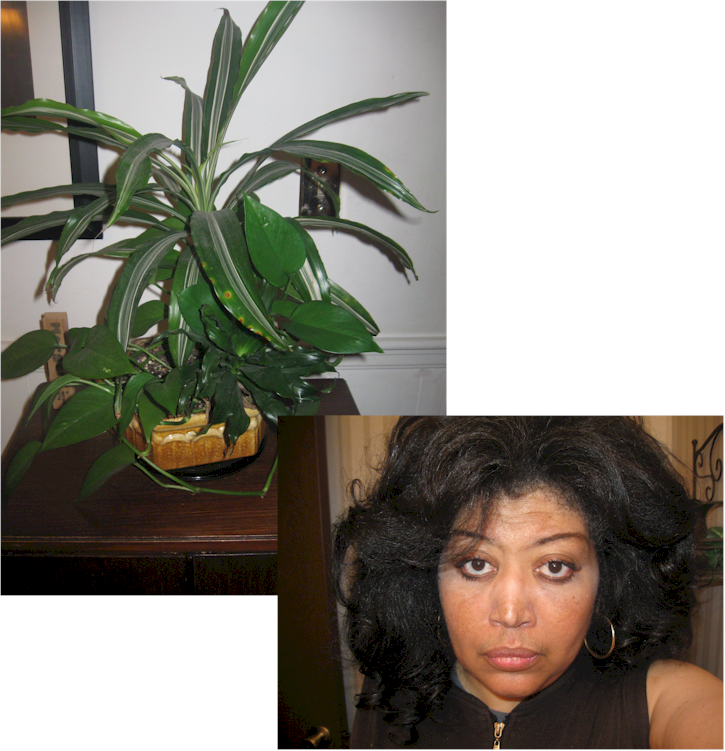 When I purchased the Peace Lily shown in the photo on the right, I did not know they're commonly used at funerals-- nevertheless I think they are wonderful houseplants.
Other things I have been up to...
Movie: "The Parallax View" w/Warren Beatty
Tennis: Early round coverage Madrid Open
Updating my Amazon Stores:
Acquiring new memory for my Windows XP Desktop-- opened the box to see the current configuration. Added memory in March 2010 but forget the remaining number of slots. Took a photo this time.
Researching web hosting issues.

Tuesday, April 26, 2016
So far this Spring, we have had more delightful weather than not. Photos of the house and yard- taken over the last two weeks or so.
I have not been getting as much done as I would like, however I am staying busy. Out and about in Hanover yesterday. A little yard work. Researching several legal issues...
Anyway, do you shop Costco? I love Costco brands, especially Kirkland Chocolate Covered Raisins.
I also love those SkinnyCow Ice Cream Sandwiches.
I cleaned the grill last week so maybe I will do a little grilling later this week.
I am expecting a slight change to my situation in the near future, and think that is why I am a little hesitant about taking on new projects. Until the change is actually a tangible- my plans are more thoughtful, rather than anything else. Nevertheless, I am researching various options based on this expected change.
This sounds a little mysterious I know. It really is not.. It simply explains why I have been sitting around thinking about my options in more detail and not getting a lot done.

Friday, April 22, 2016
I worked a number of projects this week, starting with the creation of a new spreadsheet to help me track the Hanover, MD Businesses I list on a community page I maintain.
Background: My parents purchased property in Hanover, Maryland in the mid 80s [back then, mostly a small residential community just outside of Fort Meade]- which has since become a major commerce and residential area in the state. Primary reasons:
Arundel Mills Mall [opened 2000]
Maryland Live Casino [opened 2012]
Proximity of Fort Meade and the National Security Agency
I maintain the Facebook Business Community Page because I do know how much the area has grown, and though my own business has a Columbia, Maryland business address, I reside in Hanover and maintain a home office.
I enjoy maintaining this local business community page and my new spreadsheet helps me to track the businesses I have already listed since I tend to schedule the posts weeks in advance.
Another major project this week?
Extensive research into the use of the HTML5 video tag and running tests ensuring most platforms and browsers support the feature. To that end, I have installed several updates on systems including [make sure you check the system requirements, some of these updates require more memory than earlier versions]: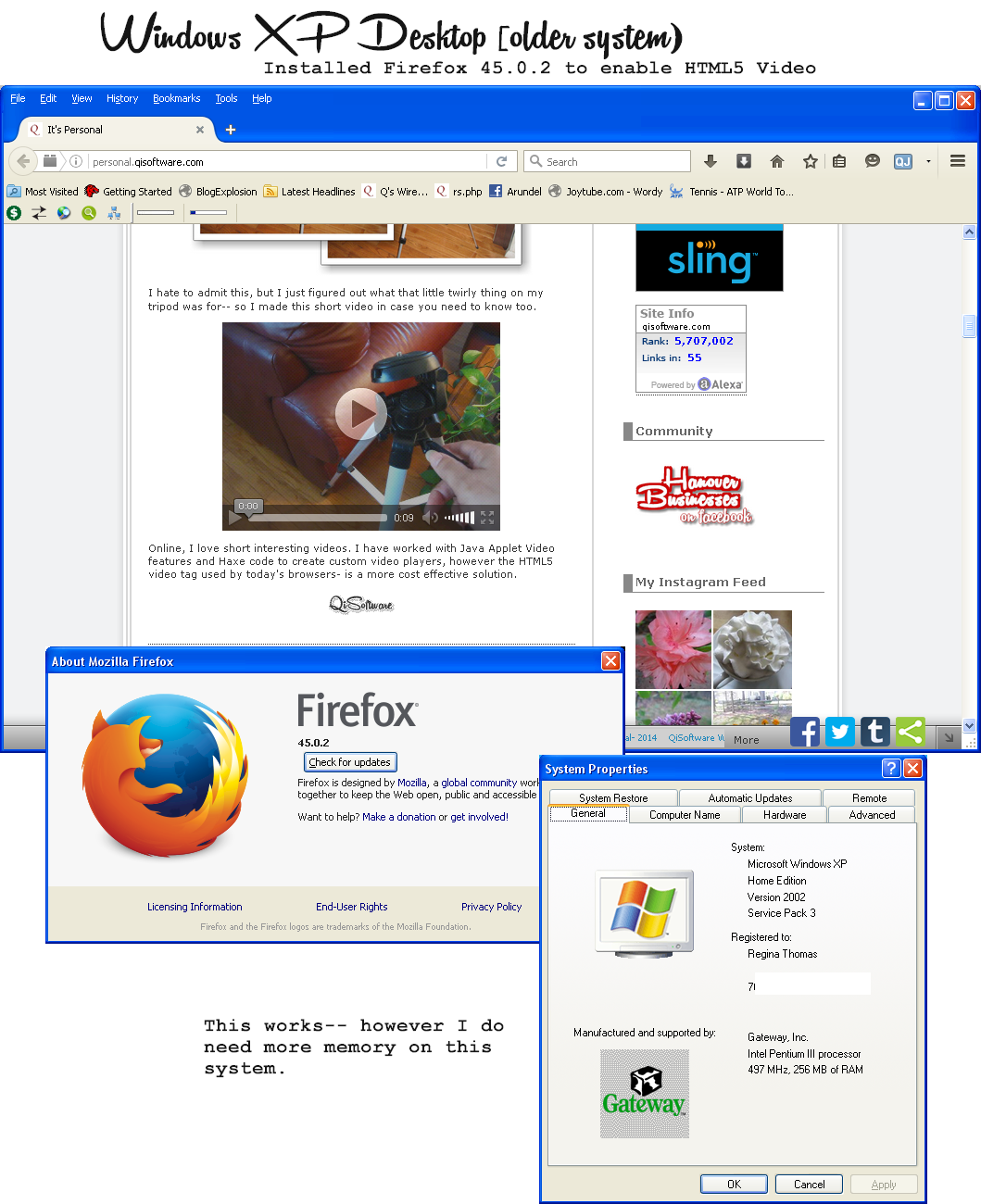 I have found a good reference insofar as browser support for the HTML5 Video tag that you may want to check out.
Another tool I use to check HTML5 browser support? Youtube's HTML5 browser checker.
One of the options the HTML5 Video Tag offers is the "Poster" option. This option defines the image the video player will load if the player is not running. Most browsers do not need the image defined-- in that the first frame of the video is displayed automatically if the player is not running.
One big exception to the automatic loading of the video's first frame? Browsers I maintain on my Android, which include Chrome and Firefox. So this week, I created a banner image that makes the white space less noticeable if the player is not running. I load the image if the userAgent is "Android".
I have to say, I am very pleased my old Windows XP Desktop can now run HTML5 Videos.

Wednesday, April 20, 2016
Thinking about adding short videos to your blog posts to enhance your advertising optons or add more interest to your content?
The HTML5 <video ... > </video> tags make this easier than ever.
What you will need:
A camera that records video with at least 640x480 or 320x240 resolution in vivid color.
A camera tripod that extends to at least 50".
Video file conversion utility that exports MP4, WEBM and OGV; the 3 formats supported by the HTML5 video tag.
Optional: Video record utility for your tablet or PC.
Here is a short video I made with the camera tripod shown in the group of photos in the header graphics for this blog and my Canon PowerShot A590. [If I were really using this for advertising I would have re-shot the footage. Whip cream application is kind of messy. This just to give you an idea of how easy this is].
In my opinion, using a camera tripod to record video helps to make the results more professional in appearance. My Canon PowerShot A590 is not that lightweight [can topple a flimsy desktop camera tripod], however my lightweight aluminum tripod that extends to 59" easily supports the camera.
More info about my tripod:
Photos of my tripod extended...
I hate to admit this, but I just figured out what that little twirly thing on my tripod was for-- so I made this short video in case you need to know too.
Online, I love short interesting videos. I have worked with Java Applet Video features and Haxe code to create custom video players, however the HTML5 video tag used by today's browsers- is a more cost effective solution.

Sunday, April 17, 2016
Ordered my Mother's gift for Mother's Day last week and the package arrived yesterday.
Included in the package was a USB stereo adapter I wanted for my Netbook because the onboard system connectors are a little unstable. I think something is loose, however thought I might have done more damage if I opened the case to investigate.
This seemed like a great idea-- and yes I was right. The gadget worked straight out of the box. My 2010 Acer Netbook does not support Bluetooth.

The weather is great... I have been sitting near the open back door, working and listening to music.
Other things I have been up to...
Added a great video capture utility [AZScreen Recorder] to my tablet. [see video below]
Potted the Marigolds in various outdoor planters.
Movie: Cinderella w/Cate Blanchett
Movie: Lilith w/Warren Beatty
Still looking for Mother's Day gift ideas?
National Zoo's Cam a little fuzzy when I grabbed this video..

Hope you are having a nice weekend.