Thursday, January 11, 2018
It has been very cold here. So cold, that I did not go out until yesterday after about a week inside. I went by my bank on Wednesday, Jan. 3rd 2018. Yesterday, it finally turned warm enough to venture out.
So what have I been up to? Working, sleeping and enjoying entertainment on television and radio.
What else?
Upcoming: "The Girl on the Train" Showtime Saturday, January 13, 2018
Upcoming: Australian Open January 15-29 2018
Setting up a Samsung BlueRay player to access the wifi (we use Verizon FiOS) without WPS support. I am not sure why it stopped working-- WPS shows disabled when I connect to the router setup interface. WPS allows the press of a button on the router to connect to any device within range trying to access the service. Without WPS support, this took some time to figure out.
Last year I used TurboTax to file my taxes. This year I will do the same, however last night I used efile.com to get a general idea of what to expect.
Updating or creating graphics for projects I am working on. See the sidebar for the Remix blog or this blog, for the new WiredPages Events Graphic & Link. I also had to update the header graphics for one of my Facebook groups and a Facebook page.
Finding the artists behind some of my new favorite tunes (listed below).
Some of my favorite tunes these days.
It took me awhile to find the artists behind some of these songs. I tend to listen to "old school" or light jazz so I am not as well versed in what's popular. That said, I know KEM.

Saturday, December 30, 2017
I have not done a video in awhile, so I decided to demonstrate some of the things I have been doing with our new Alexa Echo. The video is a bit longer than some of my others- and of course I am still coming up to speed with taping, editing and using video in blog posts.
New holiday gifts were added to the "Items I Have" list. Are you taking advantage of some of the great after Christmas bargins?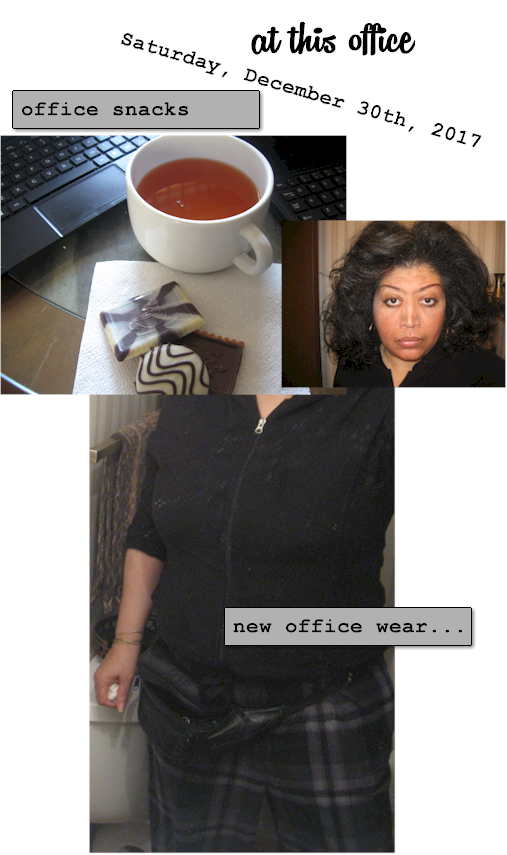 Happy New Year!

Sunday, December 17, 2017
We have awakened to snow for the last two Saturdays. It is beautiful, in that it is not enough to keep us inside [illustrated in one of the photos below].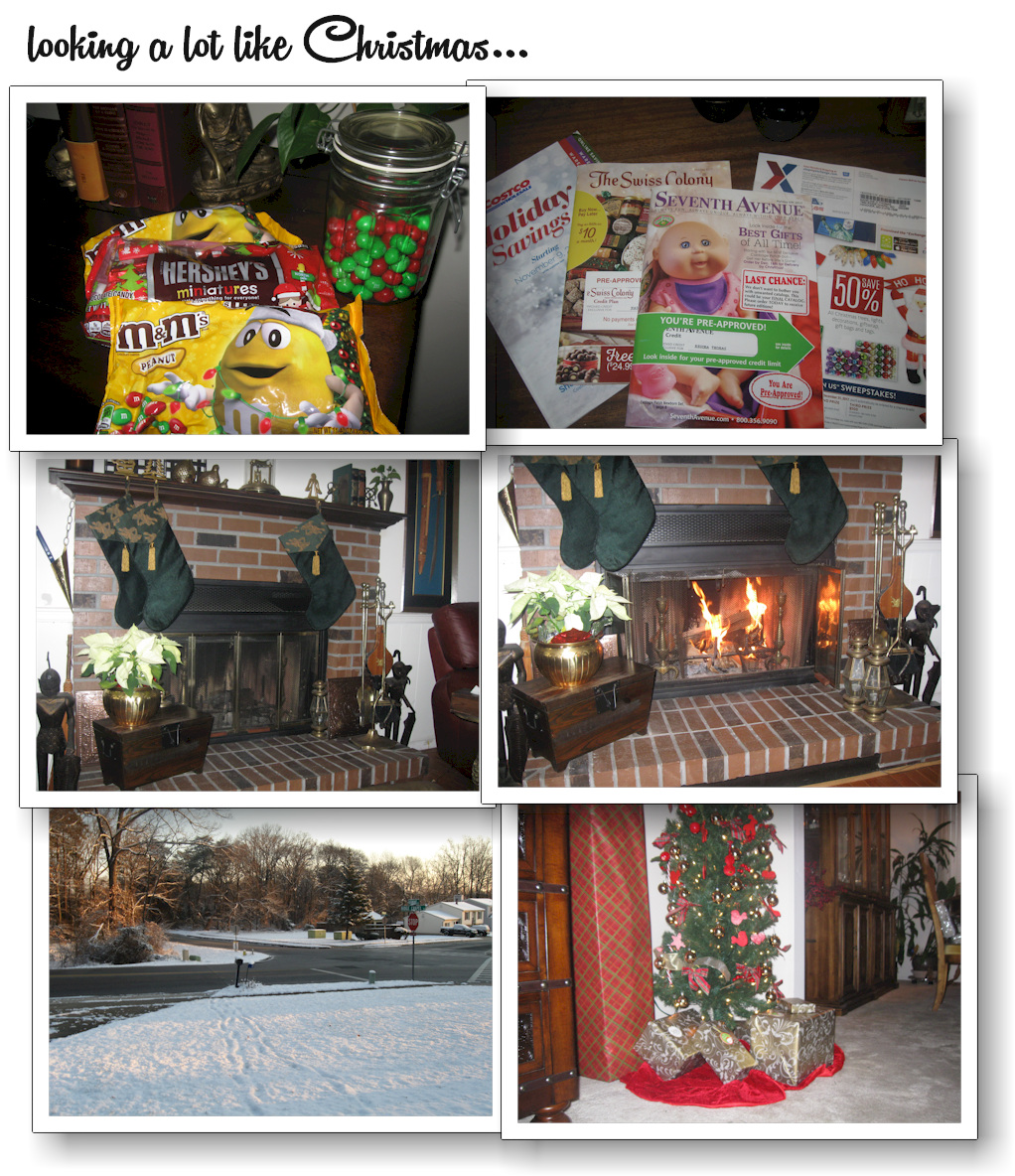 The decorations are up, chimney cleaned, plans and shopping for the holiday dinner complete, and most of the presents wrapped. I think it looks a lot like Christmas around here.
Are you still looking for last minute gift ideas?
I spent most of the day putting away groceries, backing up qisoftware.com and moving over 800 photos from the card in my camera to an Apple iPhoto Library on a flash drive. FYI: qisoftware.com now requires about 2GB of space for the compressed tar file.
Are you using the Facebook Pixel? Recently, I added "Pixel" code snippets to several areas on qisoftware.com and began preparing the site for the new year.
Hope your plans are going well,

Wednesday, December 06, 2017
Today, I am expecting my first holiday gift purchase. I wish I were a bit further along with this project. I think the problem, I started researching for holiday gifts [for the stores], in early October and now cannot decide what I want to give anyone on my gift buying list.
That said, I am enjoying the holiday season, even though I am taking my time about decorations and gift buying.
This year, because of areawide commercial and residential expansion, there are a lot of new homeowners in the area. I thought the holiday decorations in the new residential areas might be impressive, and quite frankly are not disappointing. Parkside is one of many new residential areas in Hanover.
The package did arrive today as shown in one of the photos below, along with other recent photos...
Other things I have been up to:
Movie: Unforgettable
Researching Google DoubleClick For Publishers API resources.
Store updates...
Social media posts.
Planning to get out a bit more next week, so I can finish my holiday shopping and look into several projects I want to start. Hope your plans are going well.

Sunday, November 26, 2017
This year, my Mother's Birthday and Thanksgiving fell relatively close, so it seemed- if I was not planning for one celebration, I was planning for the other.
As usual, my brother-in-law provided the beautiful Poinsettias that will decorate the entry and fireplace this holiday season.
For her birthday, I gave my Mother a gift card and made her favorite brownies.
I seldom purchase gift cards, however this year she seemed interested in any number of items she found online at one of her favorite department stores, so I thought it a safe bet.
That said, I have been updating my stores with seasonal finds I want to add to my shopping cart instead of gift cards:
Also keeping me busy:
Social media posts, see here.
Switching protocols from FTP to SFTP for areas on qisoftware.com that require frequent updates, i.e., Remix and this blog.
Research related to local area businesses.
Hope you are enjoying the holidays.

Saturday, November 11, 2017
Do you have a cash rewards credit card? I received a $50 check in the mail Thursday, because I finally reached the payout threshold with the latest billing cycle.
All in all it was a nice week...
That said, I did not feel well yesterday morning. I felt so bad, that even though I wanted to go inside my bank to deposit the check and ask questions about a service offering, I chose to stay in the car and use the drive-through window. Glad I am feeling better today.
Earlier in the week, I worked on the stores and several other projects.
Also happy to report no more problems with my Android. See the last post.
Are you interested in what's going on insofar as National Holiday Events? How about events in my area, Arundel Mills/Live Casino? All of this looks pretty festive.
I am also putting together my market list for Thanksgiving. I wanted to try something new this year, however I think I am going to do the traditional Thanksgiving dinner. What about you?