Tuesday, January 14, 2020
I have been researching portable monitors for awhile and finally decided to purchase the Elecrow 10.1" 2K IPS Touchscreen Monitor.
Initially, the touchscreen capability was not a high priority, however overtime decided I would prefer a portable monitor with this option. When I found the Elecrow, several of the features I wanted with a monitor of this type were met, including:
Touchscreen
Monitor Size: 10.1 inches
Screen Resolution: 2560x1600 (2K)
Cost
The following is a short video demonstrating the Elecrow touchscreen feature.
Video Quality: I shot the videos for this post using my Canon VIXIA HF R700 Camcorder then merged the video files using a 640x480 lower resolution file size. This done mainly to accommodate my web hosting server. The original MP4 file was over 25MB and the converted file less than 10MB.

Monday, January 13, 2020
Recently, I upgraded my Windows 10 work environment from a tablet to a mini Pro environment.
Components of the new system include:
Currently, I develop software using a Macbook and Netbeans. Just for your information, however not related to my software development issues, my Thingamablog blogs are hosted on the Macbook (Remix) and a Windows XP (It's Personal [this blog], Résum&eacute) platform. Thingamablog runs on a local system, i.e., PC or Mac and is written in Java.
The reasons I needed to upgrade this work environment? New security protocols (SSL) my older systems could not handle because newer releases of Java were not supported on the older systems.
The other problem? My Windows 10 tablet did not have enough, in the way of resources, to handle the installation of more recent software development tools.
I chose a Windows 10 Pro Mini, because it offered a quick, less expensive solution.
I installed recent releases of the Java SDK and Netbeans on the new Windows 10 Pro system. This enabled my development environment to handle the newer security protocols being used by today's websites and producers of API and XML data.
Happy to report this upgrade went well, and looking forward to adding a newer Mac Mini to my development environment in the coming year.

Friday, January 03, 2020
In 2019, I had any number of unexpected business related expenses, where I spent more than I originally budgeted, for the year.
Major 2019 Business Expenses
Replaced my Canon "Point & Shoot" camera with a Canon DSLR (EOS M50)
Replaced my Android
Updated a Windows 10 Tablet with a Windows 10 Pro Mini platform
Luckily, this year my family provided holiday gifts in the form of money so I was also able to afford a personal care unit I have always wanted to try.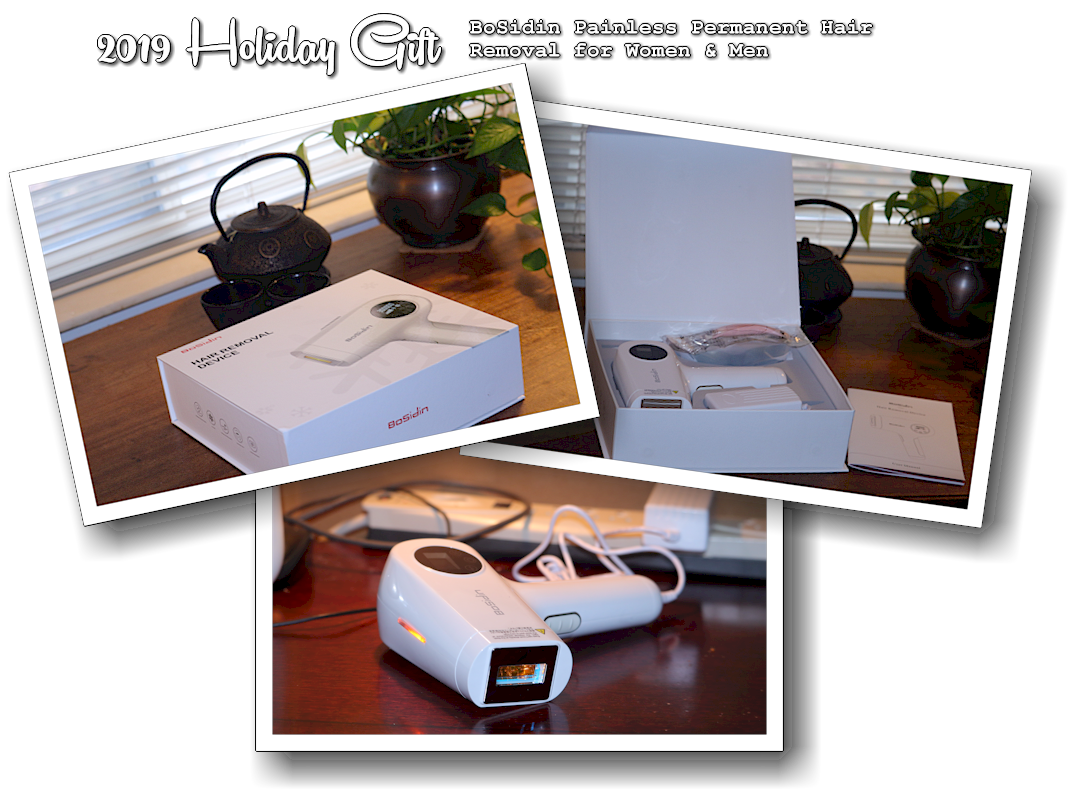 I did a bit of research before purchasing the BoSidin Permanent Hair Removal System and though quite happy to date, still in the early stages in the use of the unit.
Other considerations as related to the selection of the gift? (1) I am dangerous with a razor blade, though some of the newer technology is pretty good. (2) my cordless razor battery died. (3) I wanted a more permanent solution.
Hope your New Year is off to a great start...

Saturday, December 28, 2019
I have no plans New Year's Eve, however earlier this month I ordered two new lipsticks to test, and decided I could use the Blazing Lava L'Oreal Lipstick if I changed my mind.
The other lipstick, L'Oreal Peony Pink is not as festive and more an everyday look for me.
Through the weekend and up until the first, I will be preparing my sites for the new year, i.e., updating copyright information and ensuring any new year's regulations and policy requirements are current as related to my sites.
What are your plans for New Year's Eve?

Tuesday, December 24, 2019
I am baking today, however I wanted to take a moment and tell you about a recent acquisition that I am pretty pleased about.
I imported most of my CDs to iTunes, and have the app installed on several mobile devices. In March of this year, while using an unprotected charging device, I believe I damaged my first bluetooth speaker (no longer accepting a charge), so I caught a sale and picked up this DOSS SoundBox XL 32W Bluetooth Speaker.
In addition to iTunes, I have several Echo devices hooked up to stereo and/or amped standalone speakers, enabling Alexa music requests in most areas of the house. I tested the new speaker with all of these systems and found in most cases the audio was greatly enhanced, however not in the den.
Systems around the house using other Echo devices where the Doss speaker made a significant difference:
If you are looking for a new bluetooth speaker, I think you will find this speaker has surprising output.
P.S. Issue from the last post, cleared up. I am so pleased about this.

Friday, December 20, 2019
This wants to make me cry. Right now I need legal and DOJ authorities to track this problem. I did not ask for a refund. I asked them to give me a time schedule for the delivery that they have promised since Tuesday.
They agree I never received it however they want me to send it back. I placed a new order for the same thing. Law enforcement who have access to my dealings should have this problem. I do not like when things like this happen.
Too much of the wrong noise on this.
I have all of the correspondense on this. I never said refund. I said please tell me when I will receive this. Now they want me to send something back I never received.
I love Amazon and have never had a problem. Why now? I ordered the item again. FBI, would like this cleared up quickly.