Sunday, January 13, 2019
It started snowing yesterday evening around six, and has continued throughout the morning.
I am working an OAuth issue with an API service, (the WiredPages WeatherTool is unavailable at this time), so I had no plans to venture out.
The new year brought any number of issues, I was not expecting. That said, pretty pleased I think I have found solutions for most of the problems.

Thursday, January 03, 2019
I have been working several projects including updating my sites for the new year. This mostly involves updating the copyright year, i.e., 2002-2019 for site pages that provide the data.
I have also been playing around with a new audio resource. I am pleased with how this worked out. The video does not provide the actual robust audio quality, however you may get a sense of how well this works.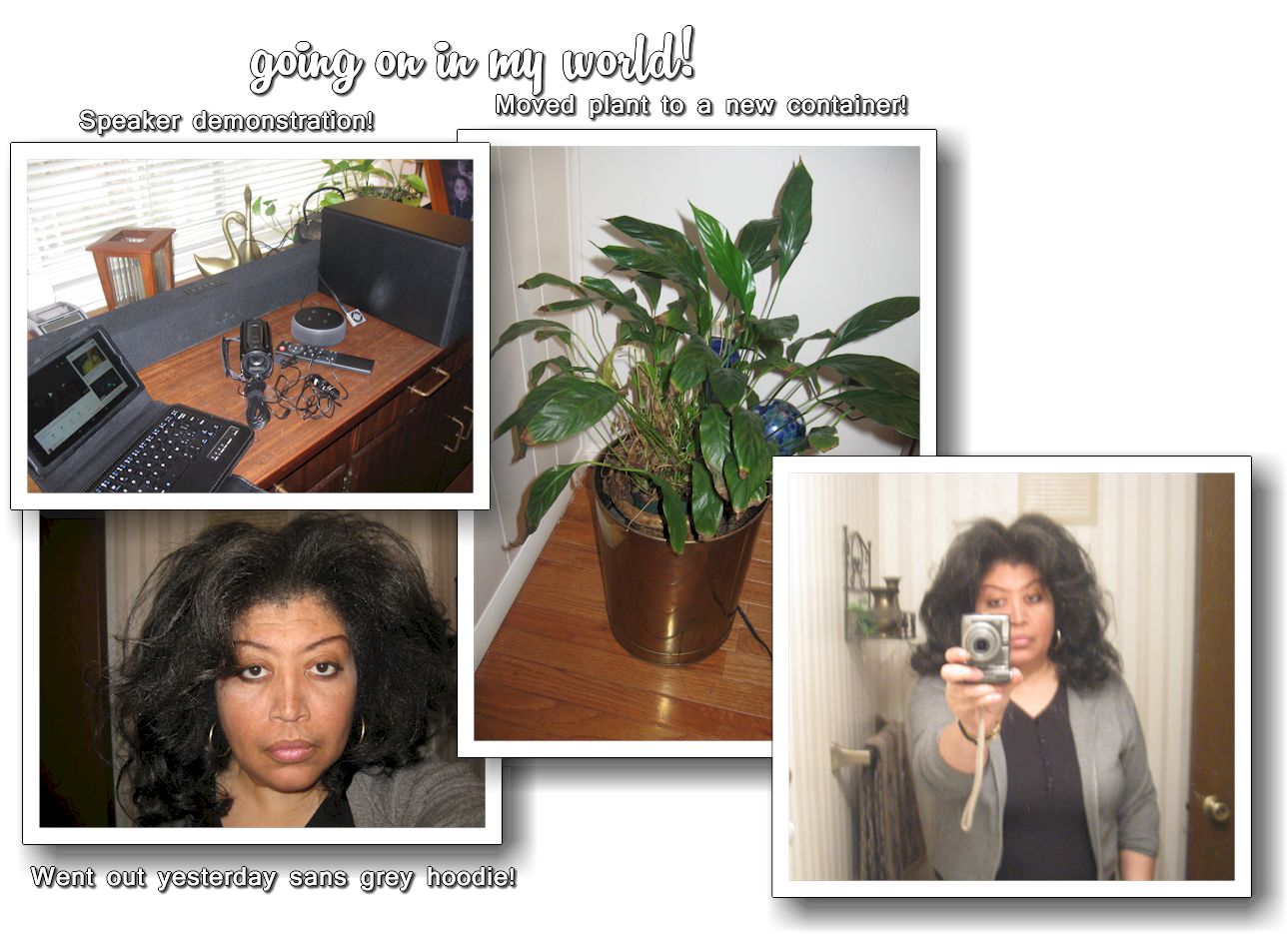 The video provides demonstration of Alexa Echo Dot, Apple iPod Mini and Youtube video via my Android as sample input audio to the 100 Watt per Channel speaker set. Keep in mind, I am still not expert in video production.
Other projects?
What's new in my hometown? My outing yesterday.
Updated the stores, including "Items I Have".
Fixing software bugs.
I missed the first season of "Counterpart" on Starz, so just before Christmas, caught up via Verizon FiOS' OnDemand feature.
Business housekeeping chores that I put off. Happy to get some of these chores out of the way.
This year, I spent a lot of time planning for the holidays. I am kind of happy now, to only have business issues to worry about.

Wednesday, December 19, 2018
I started work on the USPS Business Zip Tool. The tool (Java Servlet), is powered by the USPS Webtools APIs and will be installed on the Wiredpages Business & Markets page. Work is almost complete.
The following video provides a simulated look at how the tool will function. This is a simulated demonstration because I used the HTML results file provided by the program and not real time program execution results. The screen recorder(great resolution) I use is installed on my Android.
Screen grabs of the new tool.
I have minor changes I want to make, however in no hurry to install the new tool. I probably will have it up before the end of the year, however I may wait until the new year. Security and server loads always an issue.

Tuesday, December 18, 2018
I am always looking for new ideas to add to my stores. That is why recently, while taking stock of items in the guest bedroom/sewing room I found one or two items I decided to add to my Gift Ideas list.
What's in your guest bedroom?
I like the idea of the quilt rack, and quite pleased when I received a similar item in the late eighties as a holiday gift. Unfortunately, my rack was damaged in a move, so the one shown is the one in my parents home.
The valet stand was a gift for my father. Though I think a nice gift, now rarely used.
The other gifts continue to be used. One of my favorites, the convection oven. I use the oven quite a bit and now cannot imagine- not having this appliance in the kitchen.
The fur trimmed cape? I love this gift for its simple elegance. It works with both evening as well as more causal daytime attire. Swank enough to look stylishly expensive while walking the dog in the city? Yes, you will need the right pencil skirt, however the one shown was less than $100. The lace-up heels match the charcoal grey cape perfectly.
This post really is not about last minute gift ideas. It's really about the old gifts I found in the guest room-- and holidays remembered.

Monday, December 10, 2018
Holiday decorations a little less than normal, however happy they are in place.
My holiday shopping is almost complete. Spent more than I planned, however happy with all of my purchases. Are you still looking?
It was an easy weekend filled with holiday good cheer, music, and foods I love. Hope your plans are going well.

Monday, December 03, 2018
In September (2018), I noticed savings rates offered by several of the major banks were starting to rise. In October, one of the online banks was offering a 2.65% APY CD, so I scraped together just over the minimum required deposit amount to open the account.
Since then, I have watched savings rates offered by CIT and Synchrony Bank (two of the more popular, highly rated online banks), rise and just recently, start a slight decline.
Since starting my research, I have noticed banks tend to offer higher rates on savings accounts going into the Fall/Winter holiday seasons and then taper off after the new year.
Would you like to do the research?
I know, it is hard saving this time of the year. Last night, I added more holiday gift purchases to my credit card and though not dreading the bill (which will be paid off entirely when it comes due), know that I do not have extra funds right now for another high interest savings account, though I will continue to track the rates.