Friday, November 09, 2018
This morning, I added two new photos as part of a story to my Instagram feed. When I checked the QiSoftware Instagram API Demonstration Tool, I noticed the error illustrated below, in the image on the left.
I am happy to report, the correction involved a simplification that is going to make my server happier. I was parsing the data, based on the type of post, i.e., single image, story carousal or video, and not the top level container for the post. Less "if" branching. Pleased with how this worked out.
Other projects?
Minor adjustment to the Movies tab on the fb HanoverMDBusinesses page.
New updates to these WiredPages:
Mid Autumn Photos, I love this time of year...


Planning for the Holidays? Lots of things going on in my hometown. How about yours?

Tuesday, October 23, 2018
Little under the weather lately [ear infection], so getting a lot of rest.
Things in the works...
Several tools (9 or so) ready for installation on WiredPages however holding off for various reasons. New tools under development or consideration should be exciting additions for the service.

Wednesday, October 10, 2018
This is a brand new interface that uses the Best Buy Developer API to search for products from their catalog. My predefined search criteria [UHD 65" TV] was selected based on Fall television viewing habits, however you may try anything.
The interface is in checkout mode, so feel free to let me know about any problems you find.

Monday, October 08, 2018
In recent years, I have started my holiday shopping in early Autumn and usually finish by the end of November. I think this trend began because I start researching for "the stores" around that time.
The Stores...
This year, I found a great deal on an item [Yunmai Digital Scale], I listed last year as a gift idea. I wanted to give it as a November birthday gift, however decided to give it early. My mother loves it, and so do I.
Other items in the same order...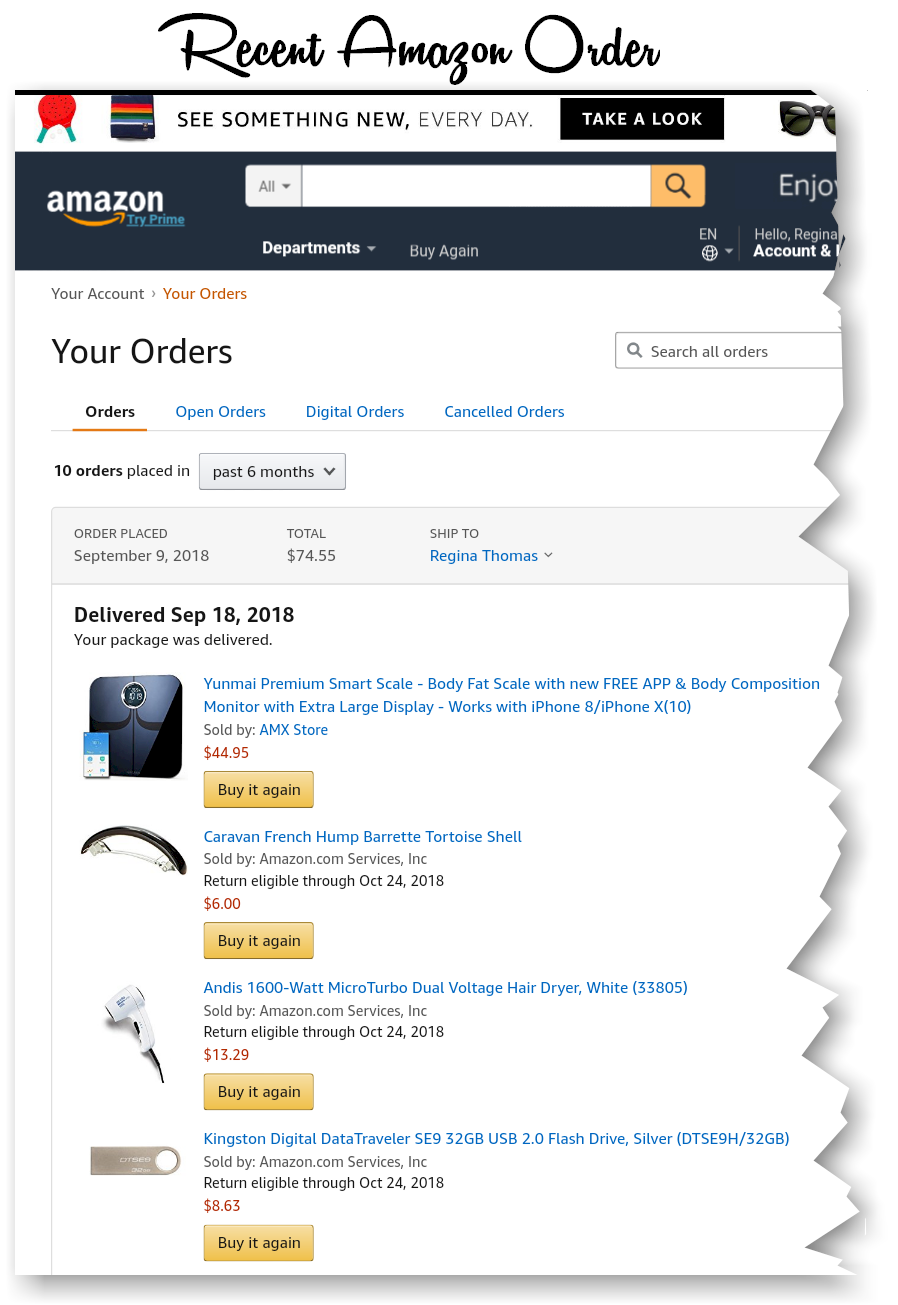 I have been rather busy lately, with web site moves and software development projects (see WiredPages), so I have not done as much research for the stores as I normally do, however stay posted if you are looking for holiday gift ideas.

Thursday, September 13, 2018
Started work on the new WiredPages Weather Tool.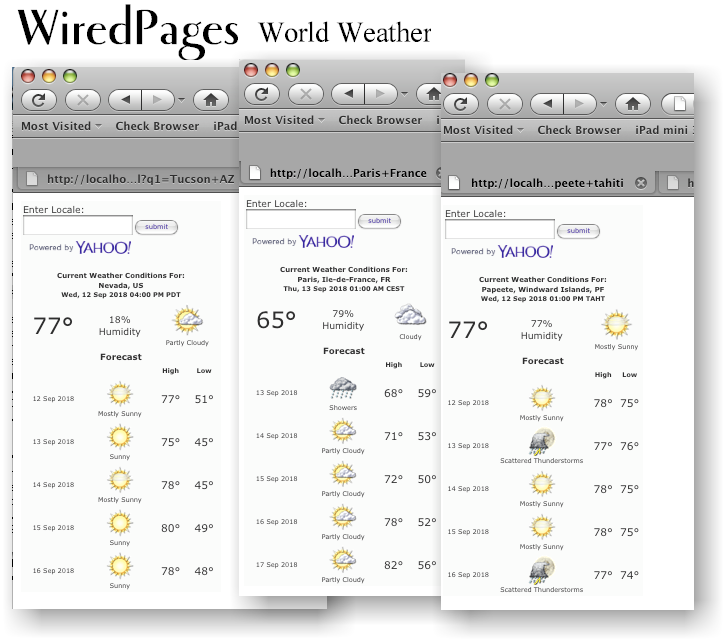 The old interface, illustrated in the QiSoftware Product Catalog is a Java Applet/Servlet combination.
The new weather interface, is a server side Java web application [Servlet]. The new tool will allow access via web browsers installed on most platforms including iPads, Androids, wireless devices, desktops, smartphones, etc.
Not sure when the new interface will be installed. Still working design issues and checking security risks. The new tool will be accessible through the WiredPages home page.

Monday, September 03, 2018
Labor Day, the unofficial end to summer. It has been a busy summer for me.
Some of the things I have been up to:
As noted in blog posts, lots of work developing new interfaces for WiredPages.
An event in our lives made a local news story. Only noted in case needed for future reference.
Watching Power (Starz series), The Affair (Showtime series), The Sense of an Ending (movie)
Updating the stores:
Friday (08/31/18), I started work on a new interface to replace a Java Applet that provided a snapshot of the market indices. The old applet was located on the home page and the Market & Business page.
This 30 second video, shows where I am in the development process for the new Java Servlet.
Also on tap this summer, like every summer- my age climbs higher. Recent photos...
Why not dye my hair? Believe it or not, some are not sure if it is my hair. Four years ago when I dyed it a darker brown than my actual color-- it looked more like a messy wig.
Today, I really do not get out a lot, however when I do-- you might be surprised by what tends to be a curiosity. Why is that hair so big and messy? I have a lot of hair that is very porous [like a sponge it absorbs steam and humidity]. People have done odd things. I do not want to be tested.