Thursday, January 26, 2023
With the new year, I planned a series of business related activities which for some reason, I am finding any number of reasons to distract from my preparations.
I think the main problem relates to whether I can move forward on any of the plans. Normally, I have plans, I execute effectively. No matter- whether I think the plans will work.
Some of the distractions were major and include issues with my sites and the repairs I needed to implement. With the new year, my web hosts changed several things, causing problems for which I had to find solutions.
Another, issues I am having changing my official business address.
That said, an easy task, my hair color has simply not been a priority and I am not sure why- since some of the planned activities are business related meetings.
I wish I could spend the money on a professional for this task, however I set a budget and did not include a $250 salon visit. I also need a trim.
Hoping to get back on track...

Wednesday, December 28, 2022
I thought it was a nice holiday. Relatives stopped by on Christmas Day and Monday. I spent Christmas morning baking, prepping a roast, and putting together the side table shown in the following photos (click the photos for details about the table).
Tuesday, I planned to be at the bank bright and early however, my bank deposit receipt is timestamped 11:31AM. I also wanted to get somethings heading into the weekend. I am making glazed pork chops and dressing for the first.
After leaving the bank I went by Costco. The velvet jeans I discussed in the last post were no longer on sale, however they had the deep burgundy in my size so I figured I could splurge on another pair at full price.
I felt the sweater and dark brown booties by Anne Klein, items I already owned- would match the burgundy jeans. The sweater is a good contrast however another pair of caramel suede Anne Klein's, here again- I already owned, was a better match.
Last night, after all my chores I had to set my hair. I meant to touch up my roots by the first, however feel I am going to miss the deadline.
I took some photos then started flipping channels. I noticed "Three Days of the Condor" was being aired on one of the cable channels. Are there movies you just stop and watch? This is one of mine.
I have a lot of plans for the new year, however I think I am going to close out the year doing mostly nothing. Oddly enough, I am looking forward to the next few days.

Saturday, December 24, 2022
Lately, most of my purchases are for business, necessities, or gifts. That said, in September (2022), I did purchase four pairs of shoes that can only be described as a splurge.
This post is about purchases since early November (2022), that are a mix of either business, necessity, or splurge. As in the case with the purchase of the shoes in September, I consider the price to own, the most important factor in acquiring the new items.
Let's start with my new hair pins. The hair pins were a necessity. As noted in the order information provided below, I paid $5.84 for the four hair pins that I simply love. (Mother sent the photo via her phone).
Why is this a great price? My ecommerce shop- WiredShops provides access to wholesale prices for a wide range of goods. I was able to find the wholesale price I would pay to stock the hair pins and was quite frankly a little surprised. Depending on when the Amazon seller I purchased from acquired the inventory, he may have taken a loss. I am not sure.
My new thermal label printer is categorized as a business expense. I have been researching thermal label printers since my online shop went live (October 2021). Though I really could not justify acquiring the new printer (not really shipping enough product), the price to acquire because of Amazon gift cards and the right printer went on sale- was simply to attractive to pass on.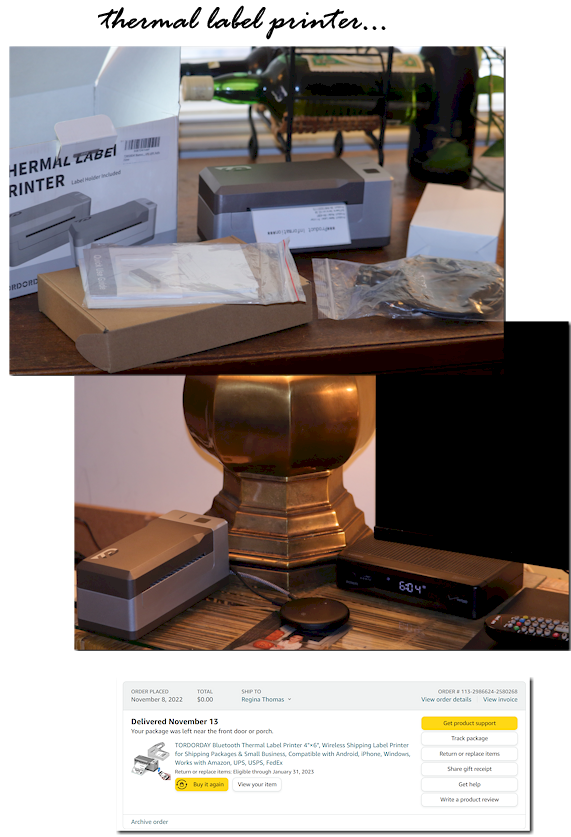 The printer driver that came with the printer on a flash drive supports most of my desktops, mini pcs, and tablets, including an older Windows XP Desktop and my iPad Mini. For my needs, this was a good choice.
The last purchase, a pair of black velvet jeans by a brand "Well Worn" that I had previously not heard of, was a splurge.
Friday, Dec. 16, 2022, I was in Costco, picking up things like paper towels and the normal staples purchased from this club warehouse when I happened on the jeans. There were several color options, but of course I had to have black. When I arrived home I checked online and found I paid between $30-$8 less than most places selling the same item.
Today, is December 24, 2022 and I am happy I did not have to go anywhere. It has been cold and wet, and yesterday a relative called to say they lost power.
I think I am ready for tomorrow. Hope you are enjoying your holidays.

Friday, December 09, 2022
Yesterday, I went by two supermarkets for staples and Costco for gas. I spent a total of $145 with about $35 of that for the gas. Yesterday, gas was $2.95 per gallon at Costco.
-->".replace(/\r\n/g,"").substring(0,10)); if(nstr)document.getElementById("b796").innerHTML='Read More';
Sunday, December 04, 2022
My observations with my personal credit reports began shortly after I moved away from home after graduating from college. I think the one thing most undergrad students know, on campus there is a concerted effort to have students apply for credit, and I did.
My parents gave me a gas credit card when I was in high school, so until that point, that was all the understanding I had to have about credit.
While in college, I lived at home, however had a part time job and attended as a full time student. My credit profile began while in college and quite frankly looked good. Creditors loved me.
Early, in my four year journey for my undergrad degree, I think my parents wanted to ensure I was serious about college. So one semester they requested I take out an education loan (only for that semester's fees) with my credit union (Tower Federal Credit Union). I also took out a new car loan in my sophomore year.
My parents paid all of my living expenses while in college, except the payments on those two loans. Including my auto insurance. During my high school and college years, you would not believe how many times my car was hit, while parked in front of our house.
The year I started my first professional job, I purchased a little two seater with a higher insurance premium. This was in September 1981. In December 1981, my relatively new car was hit while parked in front of my parents house. My auto insurance was high, however always paid through the family policy. These accidents, though no fault of mine, were paid through the family policy however my cars were always registered in my name.
When I moved away from home (June 1982), a year after graduating and acceptance of my first professional position (Boeing), I began to look into credit. I cannot now remember why, however I still remember the credit reports I ordered from the credit reporting agency on occasion.
When I left home, I had more expenses including my own auto insurance policy. Maybe I should have had more expenses before I left home. I did have a low interest college loan, several credit cards, and my new sports car loan, but that was all by the time I moved in 1982. Other loans had been paid off while in college.
The other thing I understood about my credit rating- because I was a defense contractor with a top secret security clearance, I wanted it to remain in the good range.
All of this to explain- why I began looking at my credit ratings early in my professional career. When I wanted to purchase a new home, I set about ensuring my credit rating would be inline with what a mortgage company would accept. And they did.
If I had problems early, it was because I was spoiled as related to credit and had to learn somethings quickly, after I left home.
As a matter of fact, 3 and a half years after first signing with Boeing, I decided, I wanted a career change and looked at different positions. General Electric, explained they would like to hire me, however they would need a lifestyle polygraph. I explained to the hiring manager that I had no problem with the lifestyle poly, however one of the reasons I wanted a career change was I wanted more in the way of salary and also explaining the minor issues I had with debt. He said, there would be no problem with the debt issue and I said there would be no problem with the lifestyle issue. I accepted the position with General Electric.
I left the position with General Electric because it was not what I expected it to be. Boeing had perks that GE did not offer, e.g., my own office, phone, business cards, etc and GE was different. I wanted a more formal setting like I had with Boeing and Rockwell International offered the perks I was used to. I accepted the Rockwell International offer 6 months later. I was with Rockwell for 10 years.
So why am I discussing this? Last night I received an email from the bank that extends credit on my Mastercard (Citi Bank), explaining my FICO score had been updated.
I was a little concerned given my recent observations with the TransUnion reports provided via my Mint account. Mint updates my credit score every 7 days or whenever they receive updates to my credit standing, e.g., new cards added, new inquiries, etc. Applying for credit does impact FICO scores. In 1983 or so, when I first started researching my credit reports, FICO scores were not used. Back then I wanted an "R1" with a lot of months with the same rating- for each credit item on the report.
Today the FICO score offered by my Citibank Mastercard uses Equifax and their latest rating is shown below.
Last night, I was relieved when I took the screenshot shown above. This morning, I checked Mint (TransUnion), and wanted to be annoyed with the screenshot shown below.
I went over the TransUnion report trying to understand why there might be so much difference between the two scores. I have written notes on the screenshots I am using in the illustration below:
I am not sure why the Mint credit report does not show the Citi Mastercard payments on 11/04/22 and this might be a factor as to why the rating is lower. That said, Mint's aggregation process used to stay up to date with all of my financial accounts and related activity- does reflect the payments to Citibank on November 4, 2022.
I am hoping all of this updates early next year, reflecting more positive scores across the board. Even if it does not, I will have learned more about how modern credit ratings are derived. See this post- FICO Realities and Recent FICO Activity for more about my recent credit activity.
I thought of a title for this post, after I had written it.

Monday, September 12, 2022
It has been a busy start to September 2022. Some of the things I have been doing, include:
Corrected an issue with the Zillow Zestimate API demo.
Filmed cooking videos for my Youtube channel. I have a lot of editing to do on the videos.
Began working on a new tool using the Youtube API that provides earnings for specified Youtube channels.
Researched Youtube Vloggers.
Completed 1.5 hours of real estate continuing education (Fair Housing) for my license renewal in April 2024.
Researching ways to make money online. Wanted to understand whether surveys were a viable source of income. Made about $20.00 in a little over a week, however given my other time constraints, feel it is more of a burden than I can handle. That said, one can earn money online, doing surveys.
Went to the markets (Costco, Safeway, Food Lion) on separate days.
Finished a book I borrowed from the library, "Cry of the Halidon" by Robert Ludlum. Thought I had read everything he had ever written.
The $10,000 five year CD with my business bank matured, so closed it out and opened a new CD with another of my banks. The rate of 3.50% APY on a five year term CD was too hard to pass up at the other bank. My business and personal banks are large institutions with many branches. For most things like opening or closing accounts I have to make an appointment at one of the branches. My online banks do not have branches, however I love the fact I can open a new account without leaving home.
Noticed tributes for Serena.
Watching some of the many tributes for the Queen of England.

Saturday, July 09, 2022
Do you ignore promotional emails? I get probably- as many as anyone else, and I must admit my cursor stays on the delete button when checking the mail.
That said, on June 13, 2022 I noticed the subject line for the email highlighted in the graphic below and decided to have a look.

When I opened the email to investigate, I found the following offer.
So the next day, I decided to use my personal checking account (Bank of America) app rather than my business checking account (Wells Fargo) app to deposit the rewards check from the credit card company. I made a video of the mobile deposit.


The last time I received a credit card rewards check was 3 years ago after I purchased my new camera. I normally deposit these infrequent cash rewards checks to my business checking account, however, because of the rewards offer from my other bank, decided to change my routine and use the other bank.
The bank stated the $10 rewards deposit would be within sixty days, and showed up this morning as a deposit made yesterday.

Needless to say, I am not going to be so quick to delete promotional emails in the future.

Tuesday, May 24, 2022
Lately, I have been taking a course, zooming, making financial moves or adding technical know-how to my skill set. The other activity? Waiting for the gardens to start their seasonal display. I love this time of year.
-->".replace(/\r\n/g,"").substring(0,10)); if(nstr)document.getElementById("b770").innerHTML='Read More';
Monday, April 11, 2022
When I was growing up, throughout college and my career with corporate America, I never learned to cook. I never had the time to learn. Even with large family gatherings, the women were in the kitchen cooking and for some reason it was not expected of me to join them. No, I was not hanging out with the guys.
-->".replace(/\r\n/g,"").substring(0,10)); if(nstr)document.getElementById("b766").innerHTML='Read More';
Saturday, February 05, 2022
Last autumn, one of the cars showed a low tire pressure. I searched and searched for the electric/battered powered all-in-one charger/air pump/light hazard supply device that was normally stored in the garage but could not find it. I think it may have been taken to the dump by mistake.
Anyway, when I went to the gas station to fill the tire, I could not believe how things had changed. For some reason, the credit card reader at my pump would not work and it no longer costs $1.00 in quarters to turn those air pumps on. Did not have enough change on me and I never carry cash. I sponged off a guy who finished before his time expired.
So this year after the holiday bills were paid, I decided to replace or fix items that were in disrepair or missing. On January 31, 2022 I ordered the following items from Amazon.
This morning, I used the new air pump with the 100ft extension cord shown below. Works great.
The new gear wheel for the pencil sharpener arrived early Friday morning, so that was the first thing on my to-do list. The gear wheel can be ordered here.
I really liked how the zip puller was packaged and it worked.
The other items in my Amazon order:
I have been busy taking inventory, replacing what I can, and happy I can afford these minor repairs.

Tuesday, November 30, 2021
For the last month, I have been watching the legal drama series "Damages" that ran for 5 seasons from 2007 through 2012.
I found the series interesting and certainly worth the time. In all, there are 59 episodes, with each season ending without the typical cliffhanger, instead- amid curiosity about what would happen next to the two main characters.
This was a series, I meant to catch when it first aired, however just never found the time. Earlier in the month, I happened to catch another Glenn Close legal drama, "Jagged Edge" and decided it was the perfect time to watch the "Damages" series.
Luckily, I subscribe to STARZ, so every episode was available and I was able to start from the beginning.
In October, I downloaded from the library a short story from John Grisham, "Witness to a Trial". I decided to see what else he has been up to, so I read a couple of chapters of his latest legal drama "The Judge's List". I am looking forward to reading this book.
Sunday, began quiet. After Thanksgiving leftovers for the three prior days, I decided to make chops, cabbage, and candied yams for dinner. The fireplace has not been used in years, so I thought I would build a fire and watch the final season (5) of "Damages" on the big screen in the den.
If you are looking for an interesting series and you did not catch it when it first aired, I think "Damages" is an interesting distraction.

Wednesday, November 18, 2020
Yesterday was a celebration of sorts. Normally, the birthday celebrated, is with extended family members and dinner out. Yesterday, it was dinner in.
On the menu...
Thin Sliced T-Bone Steaks
Baked Potato w/Sour Cream
Broccoli
Garden Salad w/French Honey Dressing
Dinner Roll
Apple Pie
One of the gifts received, an inexpensive point and shoot camera that is very easy to use. I have to say, I am pretty impressed with this camera.
Side by side comparison of photos from the inexpensive Digital Camera 2.7K Ultra HD Mini Video Camera 44MP 2.8 Inch LCD Rechargeable and my Canon EOS 50 using a Canon EF-S 55-250mm F4-5.6 IS STM Lens (need an EF-M Adaptor for this lens and camera):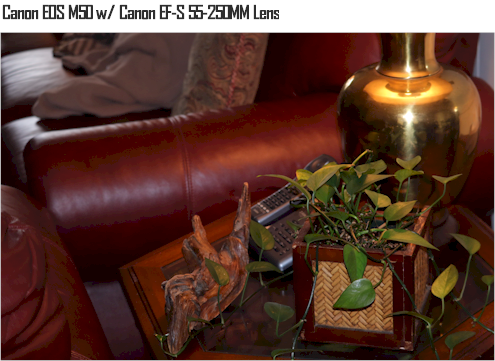 The camera has plenty of features and a very useful user's manual.

Sunday, November 15, 2020
This time of year, I am normally out taking photos of beautiful autumn colors. This year is different. I find, I am spending more time ensuring the shopping, and other choirs outside of the house, are getting done.
That said, I have pulled out my camera- to take photos of the spectacular color just outside the door.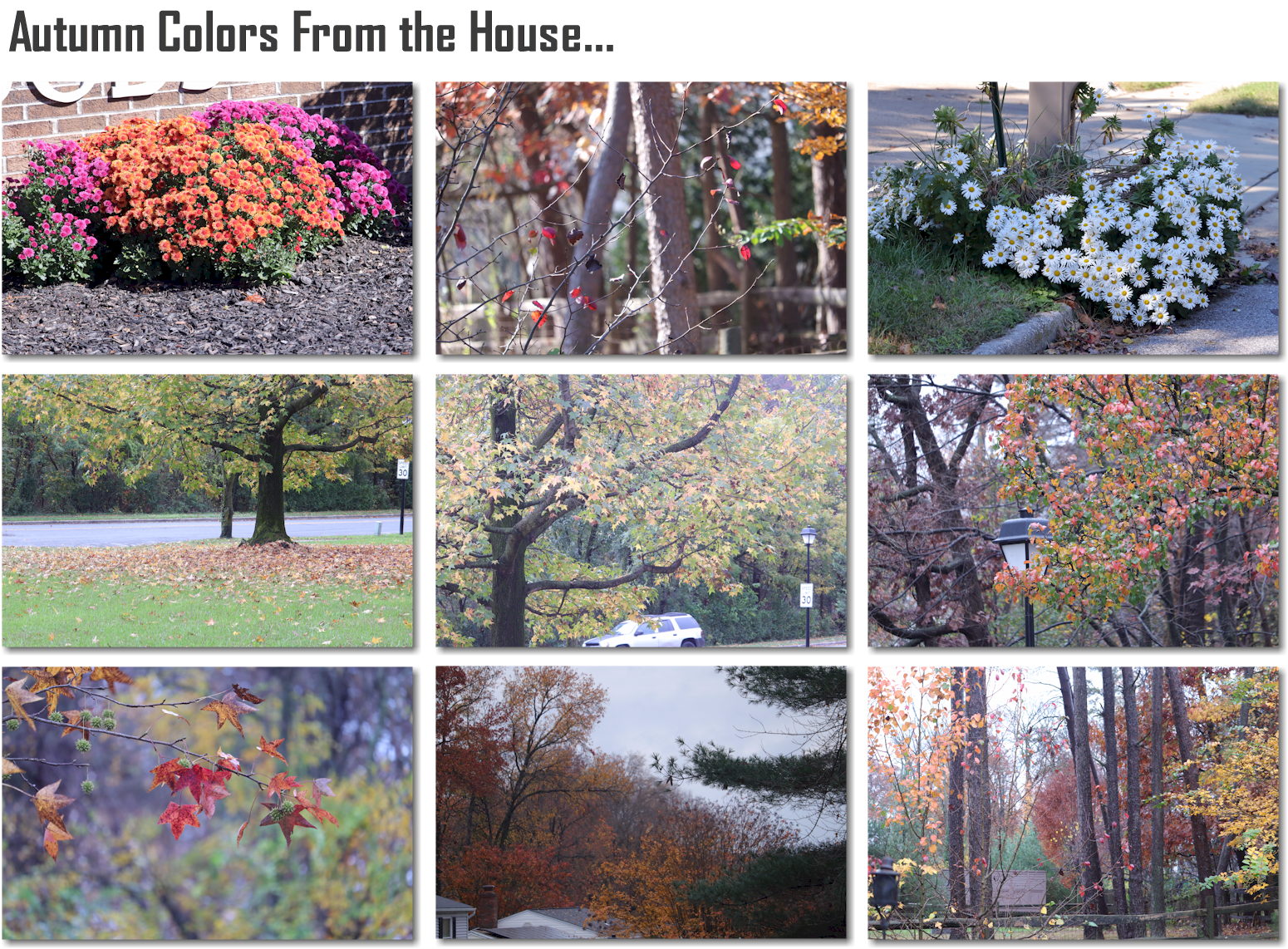 Another Fall 2020 project- "Shop My Sale" is an online marketing experiment I am undertaking, after noticing a new feature being offered by PayPal-"Sell on Social".
I have been going through rooms and taking photos of items never used- now. Things I thought about, but decided I really did not want to sell- are shown below.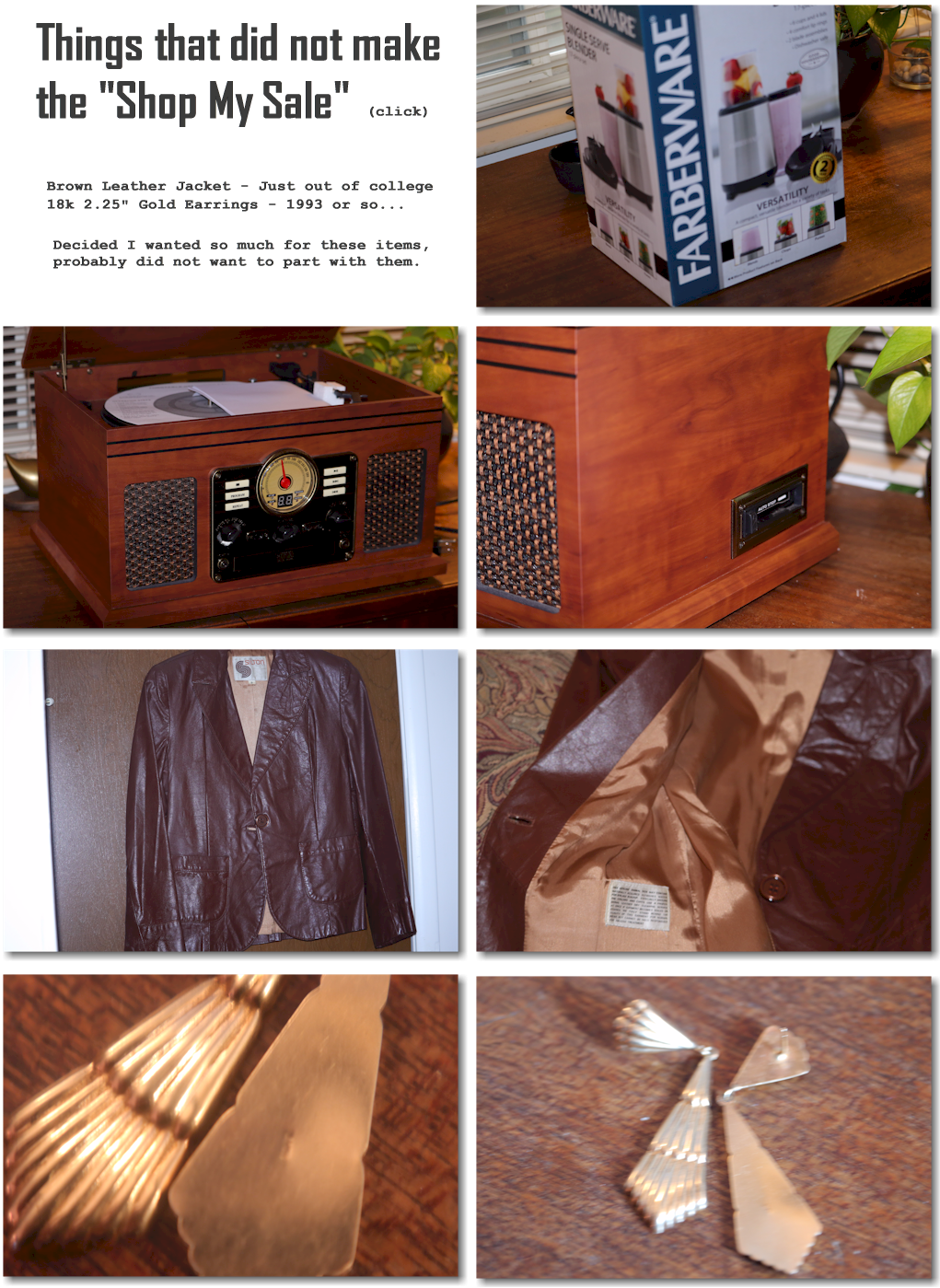 Why show them here? Just to show, what I have been up to. I really did not want to sell my earrings so when I came up with a $2000.00 price tag (I paid under a $1000.00 for them in 1993 or so), I decided, I really should not add them to my sale.
Other things I have been up to?
Yesterday, received a Cash Rewards check from one of my credit card companies, so that made me happy.
Trying to resolve a new problem with Facebook Page Plugins. I use this resource in various places on WiredPages and this blog. For some reason, the plugin will not show the fb page content unless the visitor clicks on the Like link. The thing is, you do not even have to like the page (happens if you are not logged into Facebook), for the content to then render correctly. This is a new problem, and I am still looking for a work-around. Visitors to my pages should not need to login to obtain the public content I am trying to provide. I have been using Facebook Page Plugins for over 2 years and loved the way this worked.
Online shopping for birthday and holiday gifts. This year, mostly, needed items and no- would love to have items.
Attempting minor repairs to my car.
Perusing market sales flyers (I am surprised by how much time I spend doing this, is it paying off? Yes.).
Hope your holiday planning is going well.

Wednesday, September 16, 2020
Folks in my area are allowing their hair, to take on beautiful shades of gray. I wish my coloring allowed me to consider this option.
Over the weekend I did my hair...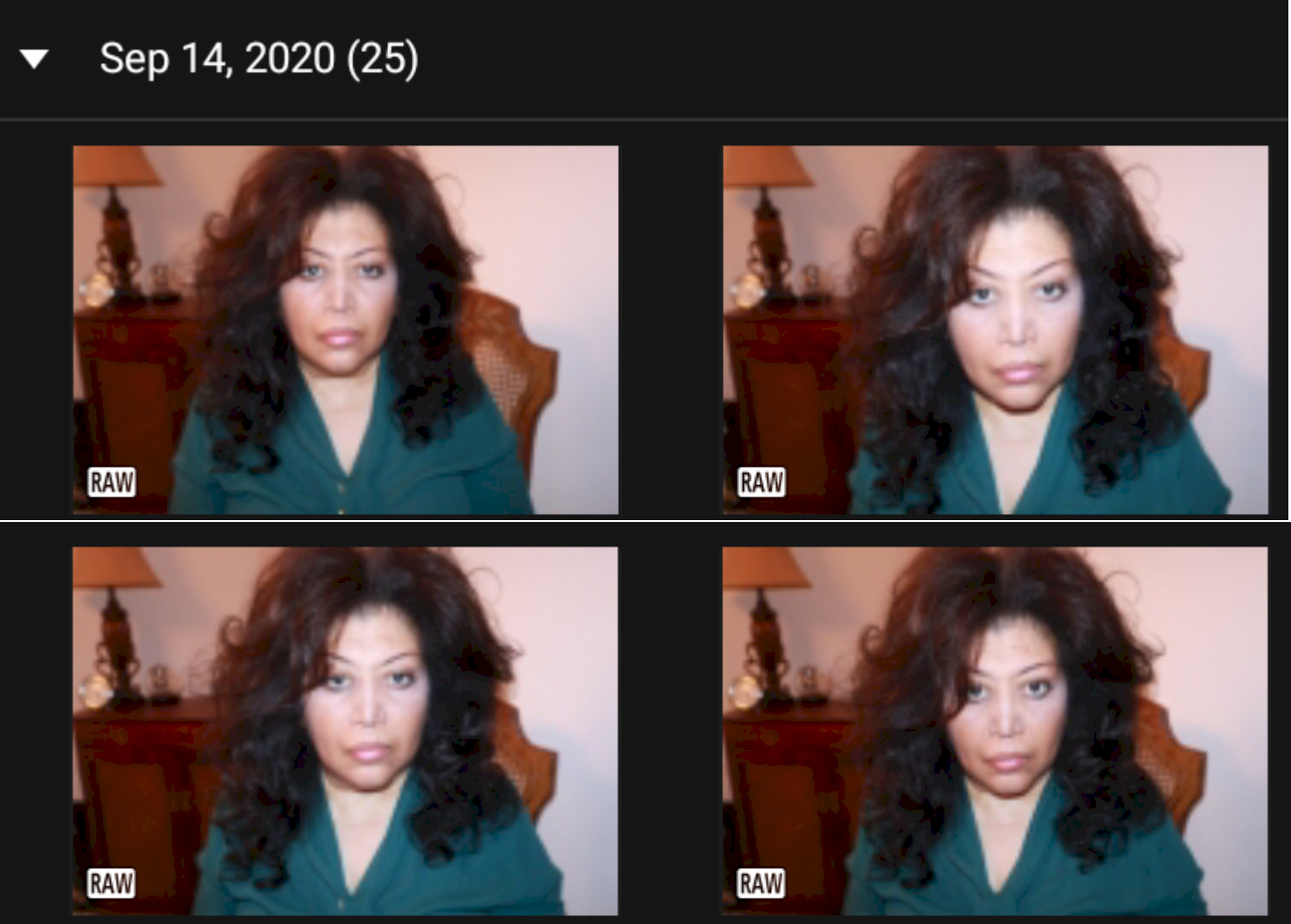 I was watching a review of the Dyson Airwrap Complete Styler for Multiple Hair Types and noted the total time- the young lady took to achieve her blowout.
I set my hair at night. It takes about 40 minutes. I use a very hot Conair 1" Curling Iron and then set each curl in a soft roller for overnight wear. I use an ISOPlus conditioner on the ends, just before winding each section of hair on the curling iron. My hair is deceptively full (lot thinner than it looks).
Why does it take so long? To achieve longer lasting curls-- each curl (16 total), has to stay wound on the curling iron for an 80 count. Eighty seconds? No, just an 80 count which is probably less than 80 seconds.
Do I take my hair out every day? No. Do I use weaves or other sources of hair? No. I keep my hair straighter, by using a blow dryer and curling iron to take out most of the natural wave.
I wanted to snap new photos for Linkedin and other business services I use, however I am not sure I want to use the photos shown here. They are screen grabs from my Android as taken by my Canon EOS M50 (see info in the blog header) using the portrait setting and the two second timer. The hair length for a business photo- the problem? No. My conservative earrings are overshadowed and I am not sure why.

Wednesday, February 05, 2020
I use the OverDrive App to borrow books from the Maryland Digital Library. Just finished the latest Grisham release "The Guardians". Now reading "The Silent Wife".
Also happy to report, I am done with my 2019 taxes. Any refunds due, already deposited to my personal checking account.
Here are recent photos from other things going on around here. Lunch today, cookies I made Monday, watching the banana plant I moved to the guest bedroom flourish.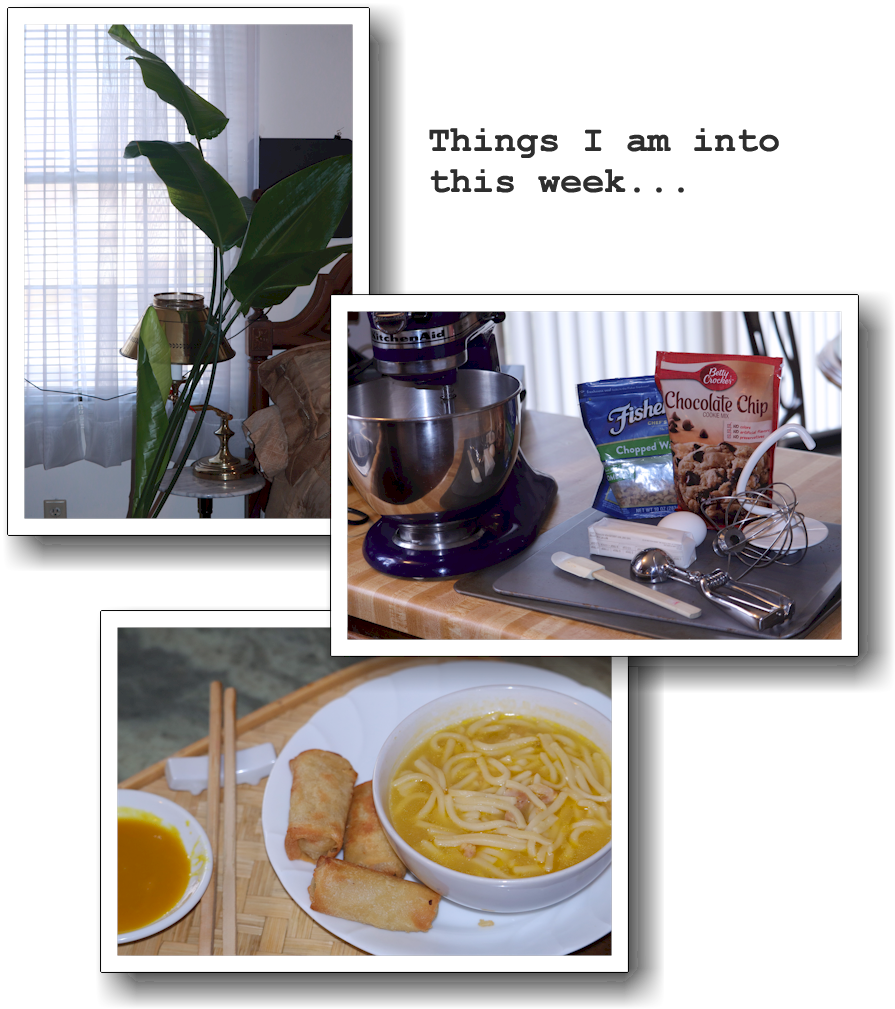 Other things I am watching? Recent news reports indicate FICO score computations are changing. One of my credit cards provides free access to my personal FICO score and my business bank provides reports about my business scores (in my case these scores should be the same because I am a sole proprietor and use the same tax information for both personal and business accounts).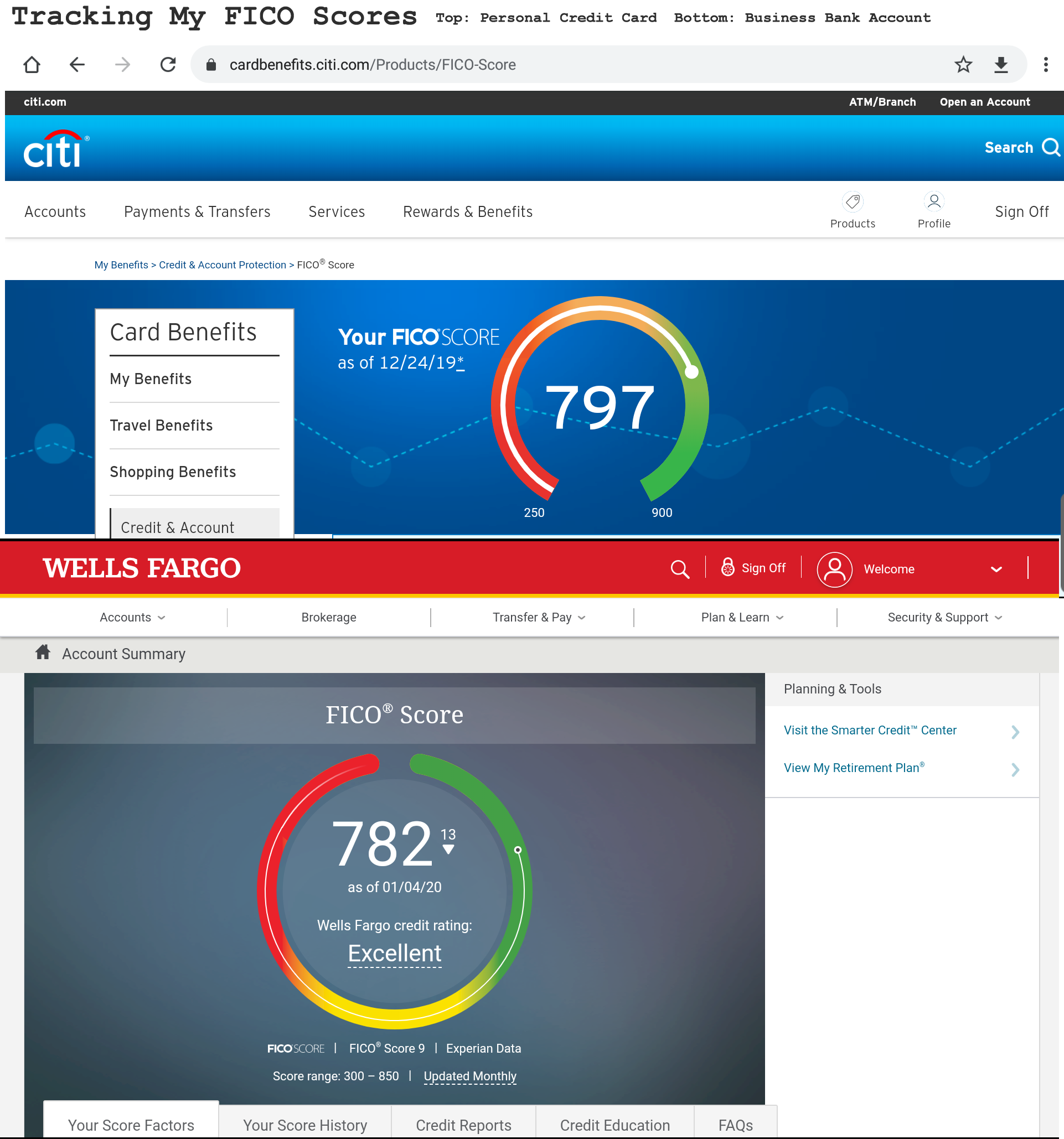 That said, I noticed a 13 point drop in the FICO score being reported by my business bank in early January 2020 and think this may explain the change. The fluctuations seem to be more reflective of spending. Holiday spending using credit cards may have been used in the business FICO score, however I always pay the entire balance on my credit cards so I think the new computations maybe a little trigger happy.
Are you noticing changes with your FICO scores?

Wednesday, January 29, 2020
For various reasons, when I make or notice changes to my appearance, I publicize the differences. For instance, I always like to provide recent photos, to insure the effects of aging are noted and current.
Over the last two or three years I have allowed my hair to grow out. At the same time, I have not dyed my hair so the advancing gray I wanted to be more a striking accent to my appearance- turned out to be, anything but. Did you see Poltergeist? By the end of the movie, JoBeth Williams' character had striking gray effects in her hair. I think, the natural state of my hair should look more like hers at the end of that movie.
The photos below were taken January 26, 2020 and show the enormous amount of gray in my hair:
Yesterday, I went to the market for my mother and also picked up a box of dye. I have to admit, I purchase things because they are on sale, so the box of Garnier Nutrisse Nourishing Hair Color Creme, 50 Medium Natural Brown (Truffle) I purchased was more because it was on sale and not because I did any research.
That said, I love this brand. I loved how easy it was to apply, I loved the smell, I loved the way my hair felt after blowing it dry, and this morning after I took out the rollers.
The photos below taken this morning after I combed it out (camera flash highlighting the conditioner in my hair, most of the gray covered):
My natural hair color tends to have lighter brown/blonde highlights mixed in with the darker brown. The new color is a bit more auburn (especially where the gray was covered), however I like it.

Sunday, January 26, 2020
On Friday, January 17, 2020, I placed an order with Amazon comprised of the following items, which arrived, Thursday, January 23, 2020.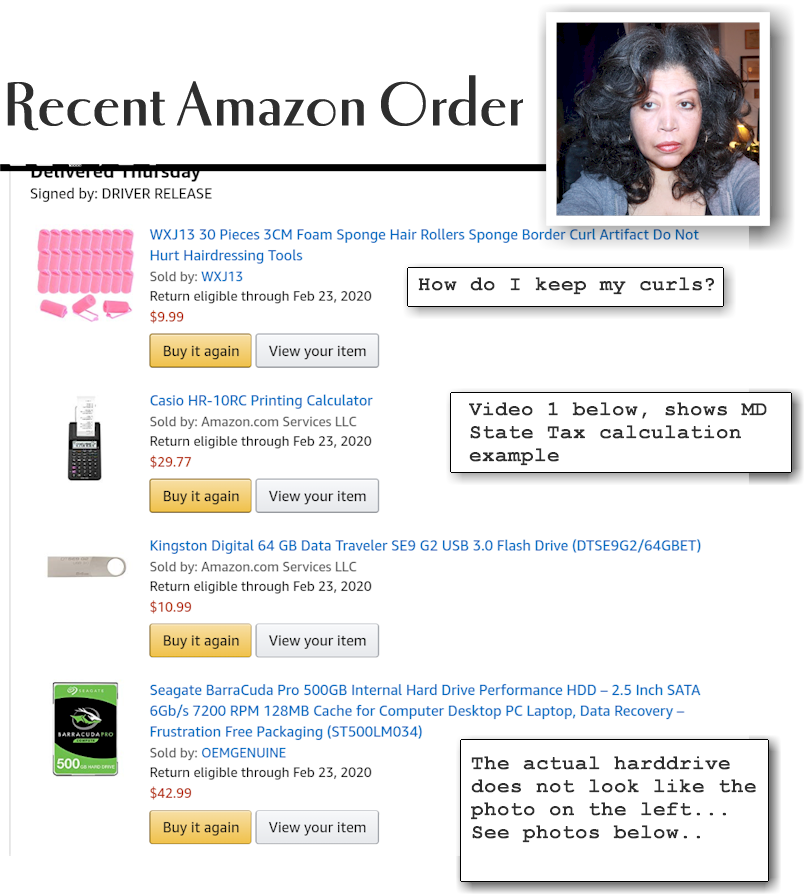 On Friday, January 18th, a huge spring on one of the garage doors broke and though a relative looked at the door and said it could be used without repair, I decided to research, and have the repair done. It turns out, if the spring is left unrepaired, the release latch that allows for manual operation, is useless because the door is to heavy to lift without the spring and both cables. One of the cables also snapped.
So, for the last week and a half- major projects included:
Research, purchase and installation of 500 GB Harddrive for mini computer
More software installed on new mini computer, i.e., Thingamablog, iTunes, etc.
Garage door repair research
2019 Tax Returns (Federal & Maryland) Filed
I needed a new desktop calculator with a small footprint and I am pretty happy with the Casio HR-10RC Printing Calculator I ordered. Below is a 9 second video demonstration of the calculator.
My mother has a slightly larger Casio Printing Calculator (Casio HR-100TM) which is also pretty good, so below, I am providing links to both calculators.
The installation of the Seagate 500GB harddrive was pretty easy, however it did not automatically show up as a new drive. I had to add the device under the Windows Control Panel Hardware tab (showed up as hardware that needed to be added).
These days, storage on harddrives is easy to purchase, and you may notice that I tend to purchase devices with lower storage amounts. This is on purpose. I try to purchase what I think I will need, not how much I can get.
P.S. I also use a Conair 1" Curling Iron which in combination with the items shown, help to keep my curls in place all day.

Friday, January 03, 2020
In 2019, I had any number of unexpected business related expenses, where I spent more than I originally budgeted, for the year.
Major 2019 Business Expenses
Replaced my Canon "Point & Shoot" camera with a Canon DSLR (EOS M50)
Replaced my Android
Updated a Windows 10 Tablet with a Windows 10 Pro Mini platform
Luckily, this year my family provided holiday gifts in the form of money so I was also able to afford a personal care unit I have always wanted to try.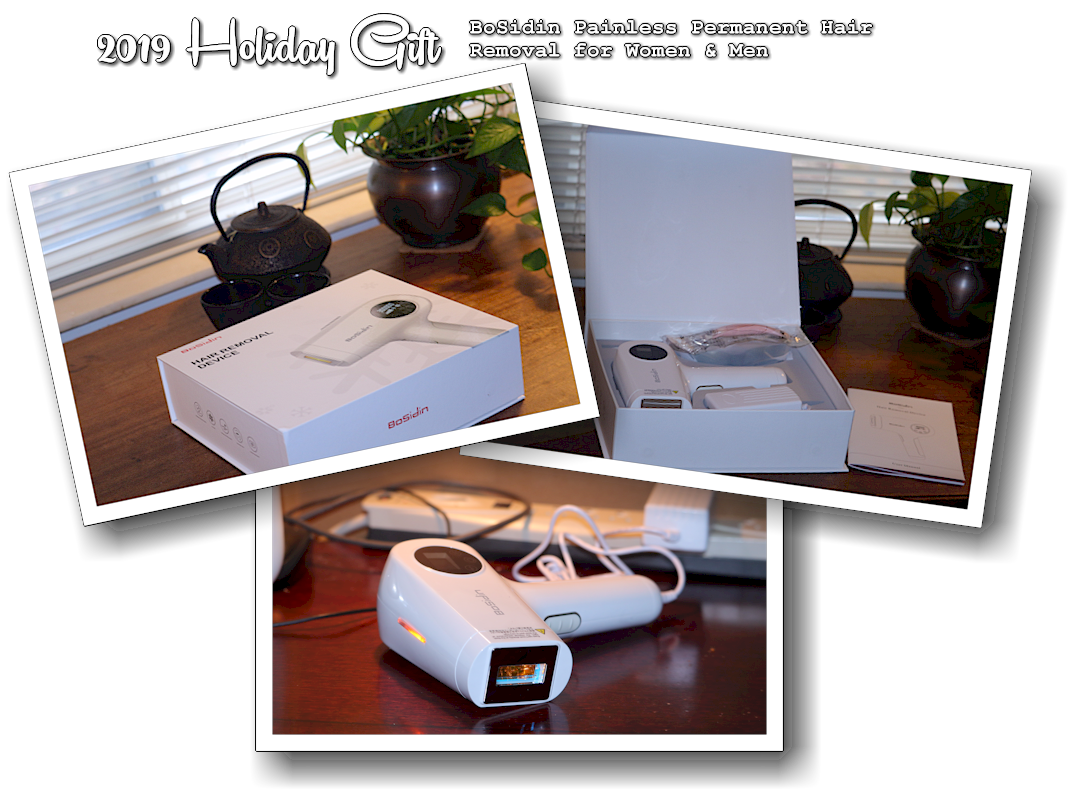 I did a bit of research before purchasing the BoSidin Permanent Hair Removal System and though quite happy to date, still in the early stages in the use of the unit.
Other considerations as related to the selection of the gift? (1) I am dangerous with a razor blade, though some of the newer technology is pretty good. (2) my cordless razor battery died. (3) I wanted a more permanent solution.
Hope your New Year is off to a great start...

Saturday, December 28, 2019
I have no plans New Year's Eve, however earlier this month I ordered two new lipsticks to test, and decided I could use the Blazing Lava L'Oreal Lipstick if I changed my mind.
The other lipstick, L'Oreal Peony Pink is not as festive and more an everyday look for me.
Through the weekend and up until the first, I will be preparing my sites for the new year, i.e., updating copyright information and ensuring any new year's regulations and policy requirements are current as related to my sites.
What are your plans for New Year's Eve?

Monday, November 11, 2019
My mother's birthday is right around the corner. This year, I decided to get her something she said she needed, however was unable to find. I researched online, offerings of the lampshade replacements she wanted and asked her about certain styles before I ordered.
I am glad I did. The new lampshades arrived today, and though not her birthday, I decided to give them to her a bit early after first ensuring the shades were undamaged. Illustrated below, the etched-like ginger jar lamps and the old versus the new lampshades.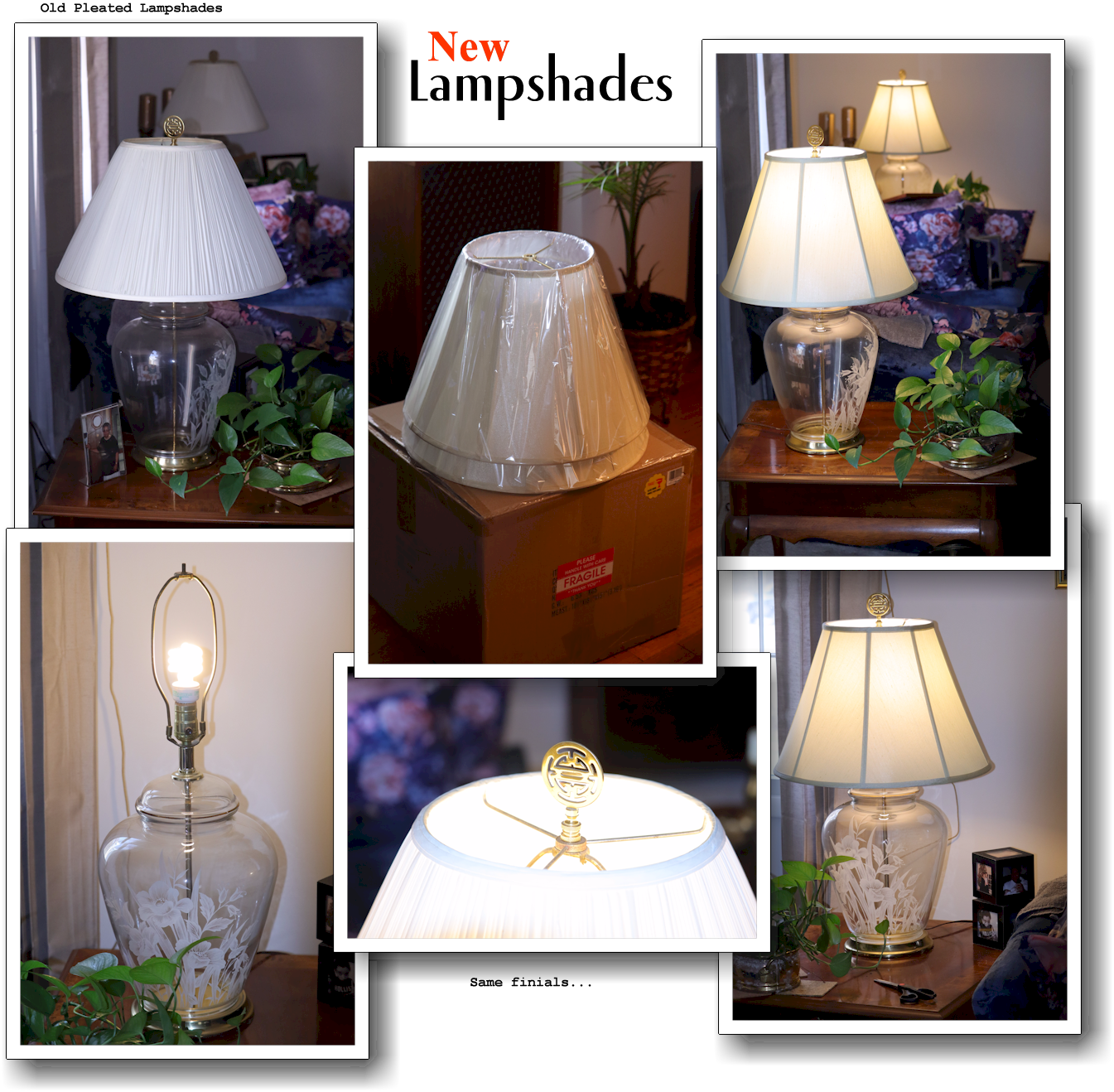 Though the older shades do not look that bad in the photos, some of the pleats had separated from the lower hem of the shade, giving a slightly frayed appearance. She did not see the final gift selection, so I am pleased she likes the new lampshades.
I used to know where lighting stores in my area were located. I love finials, lamps, lampshades. I am not sure now, why it is hard to find things like lampshades and even online- the research was a little more difficult than I anticipated.
Now, what to do about dinner and other birthday activities...