Friday, August 11, 2017
Earlier in the week, I had problems with the MySQL databases associated with the NS&J Forums and Q's Wire Blog. The forums use PHPBB and Q's Wire is a WordPress blog that is hosted on qisoftware.com. If you tried to access either the forums or blog, error messages indicated there were "database connection errors".
Recently, my web hosting provider upgraded a number of system software services on my server- including PHP. Initially, I thought this may have been the problem, however now I am not so sure.
Somehow the database passwords became misaligned. I am the only authorized user with access to cPanel- [hosting domain management interface] for both domains [qisoftware.com & hosting-q.com]. So, it appears these errors were caused by someone's deliberate actions and no, I do not think it was the web hosting provider.
After realigning the passwords, I requested full- backups of both sites.
I also fixed the Blogger Calendar's servlet for Q's Wire. The screen-grab captured using a WindowsXP system running Firefox browser version 43.0.1 (the reason the applet works without any special security updates to the system's Java control panel).

I installed the Blogger Calendar in the current version of Q's Wire's template for this demonstration only, however if you view the source for any page of Q's Wire, you will notice the "commented out" script for the Blogger Calendar.
What else have I been up to?
Shopping online for a birthday present for my sister. I am pretty happy with my selection and picked two from my Gift Ideas store.
Updated Business Tools I Heart post, on the Remix Blog.
Other minor domain issues with qisoftware.com. Email spam options also affected by someone's deliberate actions. Also, changed the domain hosting password.
Rogers Cup Tennis
STARZ's "Power" series.
Arundel Mills Cobbler to have a pair of heels repaired. Liked this experience, 20 minutes my shoes are ready.
Social media tasks for the Hanover Maryland Businesses, Facebook page.
It was not all bad this week, in that the problems were resolved quickly. I was also happy to boot-up my Macbook and work on software code issues. I miss working software development issues...

Wednesday, June 28, 2017
For the last week I have been integrating affiliate stores and links that were hosted on affiliate sites, to my business site and blogs. Affiliate program changes the reason for these updates.
Both the Business Blog Remix and this one [personal blog], maintained off-site stores. Now the stores are accessed via the blogs.
In addition to creating the new stores for each of the blogs, I also updated the banner graphic used on the Remix Blog. There were also several minor cosmetic issues associated with the blog, that were also corrected.
When I first received notice one of my affiliate programs would be undergoing significant changes, I was a bit worried. A week and a half later, I am happy most of my work in anticipation of the affiliate program changes has been completed.
Links for the blog stores are located in the upper right sidebar of each blog and listed below for your convenience.

Saturday, June 17, 2017
Over the coming months, Amazon plans to phase out the astore feature, so I am currently adding new pages to this blog that will incorporate most of the product links provided in the Amazon versions of the stores.
Currently the links for the Amazon versions of the stores are listed in the right upper sidebar. I will gradually replace the Amazon links with the page versions associated with this blog.
Listed below, demonstration links for the blog page versions of the stores [keep in mind I am currently working this project].
This project should keep me busy for a couple of days...

Saturday, May 20, 2017
Recently, I have been working several projects mostly associated with the HanoverMDBusinesses Page maintained on Facebook.
Preliminary tasks [for one of the projects] included, registering two new domains:
hanovermaryland.org [future full blown website similar to ococean.com]
reginadenisethomas.com [software and other support tools for my projects that I do not want hosted on my business sites, i.e., qisoftware.com and hosting-q.com]
I also created a new Instagram account that will be used exclusively with the HanoverMaryland Businesses page and site.
Currently, the Facebook page uses the QiSoftware Instagram account w/hashtag "hanovermdbiz". In the future, the new HanoverBusinesses Instagram account will be integrated on both the page and site.
To provide a more professional appearance to the photos published via Instagram, I have been playing around with the Photo Apps that were pre-installed on my Android and Windows10 platform.
Both apps, quite frankly are pretty sophisticated and allow for incremental angular rotation and image cropping- both of which I find quite useful. I use these apps because I post Instagram photos from my Android to the QiSoftware account and now from the Windows10 platform to the new HanoverBusinesses Instagram account.
The HanoverMDBusinesses page is sort of a hobby that I started in 2010 and work when time permits. I hope the new [future] website and other online resources will engage visitors and promote the business/entertainment/shopping/dining community that exists just outside my back door [figuratively speaking].

Friday, March 24, 2017
Finally ordered a camcorder. The final decision came down to these two:
Canon Vixia HF R700
Canon Vixia HF R800 [see this link]
I opted for the 2016 unit [R700] because it was $41.00 cheaper. The specs on both almost the same, however the R800 has one or two added features.
I am very pleased with my new hardware. Its light, easy to use and has the high definition and external microphone support I was looking for. Two items I will be ordering in the near future, an external microphone and one additional battery pack.
A short demo video to show the type of output you can expect from this camcorder.
Above, I am using the HTML5 Video Player to provide either a MP4, OGV or WEBM version of the video- depending on the browser requesting the playback.
I am using a commercial software app "TheFileConverter" to convert the MTS video file the camcorder created, into the MP4, OGV and WEBM formats for use with web browsers. Shown below- part of the underlying html for the HTML5 Video Player.
I do not need to provide different video formats for my social media accounts and am so pleased I can now upload Full HD Video to my Facebook, Flickr, Instagram, Tumblr, Twitter, and Youtube accounts.

Thursday, January 26, 2017
Along with several pages, I maintain two groups on Facebook.
Awhile back [Jan. 2014], I created a custom header graphic for the Thingamablog Group, however opted to use the Alumni group member photos, Facebook used as the default because no group header graphic was specified.
Recently, Facebook changed their default policy [now only a member's group friends' photos show in the header-- even for the admin], so today I created a custom header graphic for the Alumni group.
A screen-grab of the graphics software I used to create the new image...
Below, how the new header graphic looks on the page- via my Android. I have hidden some of the page Admin details, along with some of the data related to my friends who are not group members.
What else?
Filed my Maryland State tax return on Tuesday, January 24th, 2017. Text message this morning reporting it was accepted.
Showtime's series "The Affair".
Tracking Australian Open tennis action.
Extensive updates to my detailed résumé [Linkedin maintains the summary version]. Curious? Public on indeed.com.
Movie: "Bridge of Spies"
Movie: "Genius"
Updating several of the Amazon Stores, see the upper right sidebar.
I have also been going through a lot of old files. Among other things, I found an important letter one of my attorneys sent out in 1995, an aerial photo of the Pentagon given to me when I left Boeing and the Engineering Excellence Award --Rockwell bestowed on me... I am not sure why I went down memory lane recently, however it did prompt the recent updates to my detailed résum&eacute.

Friday, December 23, 2016
Winter arrived this week- with a cold snap. We even had an ice storm the day before.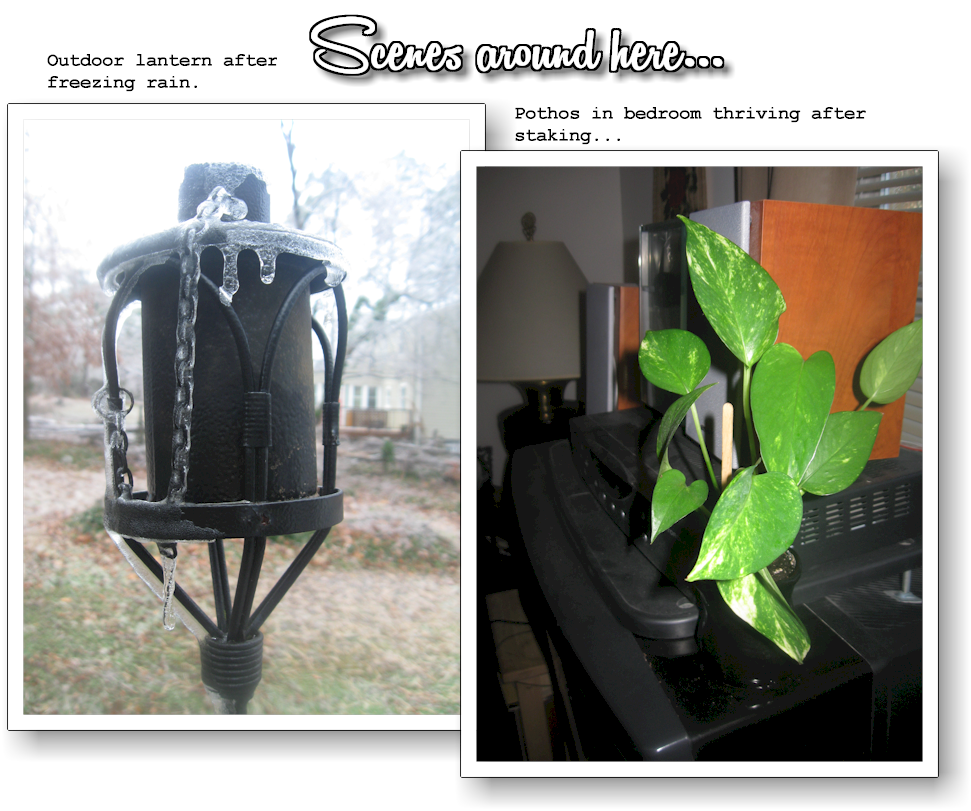 I am happy most of the choirs for the end of year festivities are complete. We again opted out of the big turkey dinner this year, however will have a nice dinner [roast and potatoes w/all the fixings] Sunday.
Last week my new bluetooth speaker arrived, so I have been playing around with that- along with the new sports action camera. I am happy with both of these recent acquisitions.
Other activities? Years ago, I signed up as a Facebook developer however have done little with the platform. With a little extra time on my hands this week, I decided to add an app for use with the HanoverMD Businesses page.
My efforts were met with mixed results. The "Use App" button, illustrated below, provides job listings in Hanover MD.
The application for the page tab [shown on the left in the above illustration] is where I ran into issues. Because of page width problems I was unable to get the app to display correctly using the page tab redirect.
The following illustrates how the page tab application should have looked:
I believe the easiest way to correct the problem is to use the API the listing service provides- and develop my own interface. This would require setting up at least one of my domains with an SSL certification. At this time, I do not want to do this-- in that I need to move one or both of the domains. I know, I have been saying this for 4 years now.
That said, this exercise was interesting in that the Facebook developer platform has changed since the last time I did anything with it.
I plan to relax and enjoy a lot of quiet time until the beginning of the New Year. How about you? Anything exciting planned?

Tuesday, August 16, 2016
Recently, I purchased an HDMI adaptor to allow output from my RCA Windows 10 Tablet/PC to a High Definition [HD] Television.
The following illustration shows some of the specs of the RCA Windows 10 Tablet/PC. Note the mini HDMI output bullet amongst the features.

The following is a demonstration video using the HDMI adaptor with the Windows 10 Tablet/PC and an HD Television.
Yes, I am still trying to come up-to-speed insofar as video production. I am thinking I need a camera which provides robust audio/sound quality and professional video editing software.
I currently own Windows Movie Maker and [Apple's] iMovie. iMove in particular- a nice package, however a bit dated in that I have the version for Mac OSX 10.4. I do not use either package for the videos on this blog, instead relying on my tripod, camera and me... Re-shoot as many times as needed.
I have read good things about Final Cut Pro X, so when I start upgrading my equipment and software that is the package I will purchase. What do you use?

Saturday, July 23, 2016
I have had the RCA Windows 10 Tablet/PC for about week, and I have to say "my expectations were exceeded".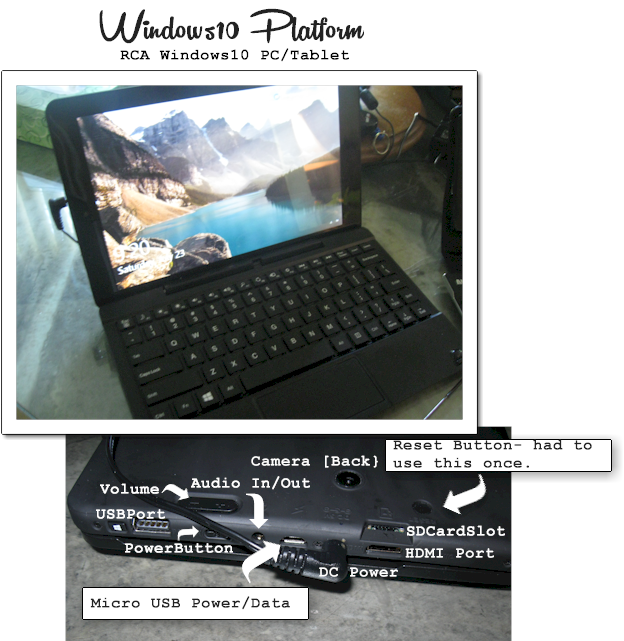 As mentioned, I needed a MS Windows 10 system to ensure my programs worked correctly in that environment and for the price-- I simply could not afford to pass on this option.
One of the areas I check, Java.
The 32GB SD Memory Card arrived on Monday...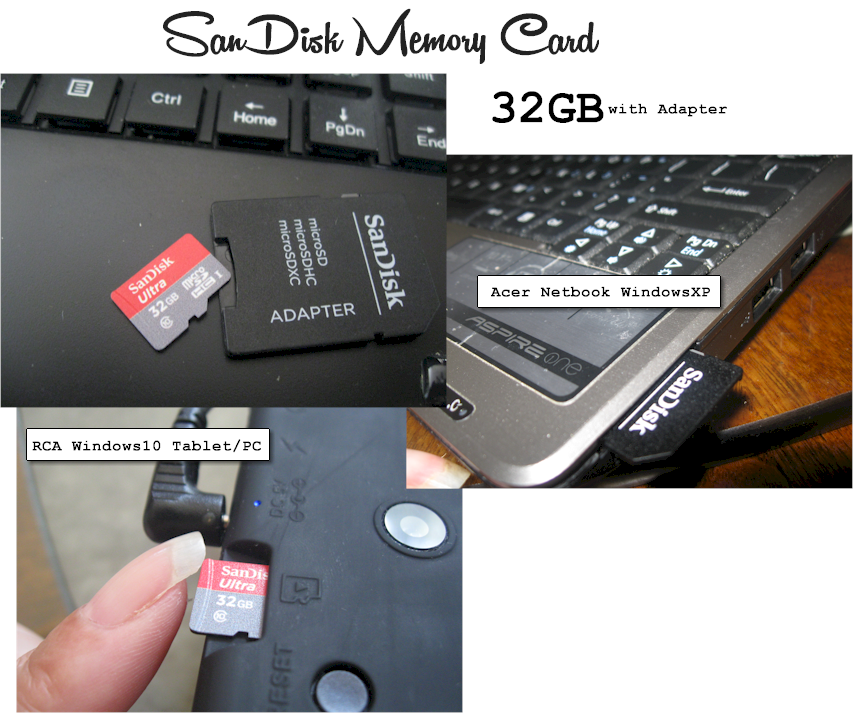 ...so I also installed my iTunes Library and ran a few tests. I had to copy the library from my WindowsXP system and install it on the SD Card for use with the RCA Windows10 Tablet/PC.
I now have several mobile devices, including:
MacBook
Acer Netbook
Nexus Android
RCA Windows10 PC/Tablet
My experience insofar as extending battery life with the older devices is to stay plugged in whenever possible. If I need to use battery power, I allow the battery to drain completely before recharging.
In addition, I calibrated the battery on each device before first use, by fully charging, then fully discharging and finally recharging the battery. This is often recommended by manufactures in their instruction manuals.
I have had great battery life with most of my devices, however keep in mind- I use the device battery, rarely.

Saturday, July 16, 2016
I have been busy this week with several projects. As mentiioned earlier I ordered several items last week, including:
Blank Bank Checks
Memory for my WindowsXP Desktop
Power and Data Sync Cables
Most of the items arrived this week [yesterday], so I have either been installing memory, designing check templates or setting up the new Windows10 Tablet, i.e., printer drivers, every internet browser I can find, etc.
For most of the week, I researched financial software features, legal questions and design issues as related to the use of blank bank checks.
I currently use MS Money to track business and personal finances. I have two checking accounts; a business account and a personal account. I have never ordered checks for either.
I am not sure why I will ever need to use a check, in that my business checking account provides a lot of services, i.e., Direct Deposit, Payroll, etc., because it is a business account. I have had my business checking account since 2004 and have only used counter checks twice over the entire time the account has been in use.
My personal account is a basic checking account, and both [business & peronal] have associated credit/debit cards.
That said, I thought I would design checks for use with MS Money, and discovered after I ordered the blank checks, my verison of MS Money does not print the account information on the checks. This the reason I decided to design my own checks.
I spent under $200 for everything I ordered last week, [not mentioned the 32GB card for the new RCA Windows10 Tablet/PC, however also included in the total amount spent]. My birthday is next week, so I will recoup most of what I spent.

The RCA Windows10 Tablet/PC? I could not be more pleased... It was a good decision in that I do not have a Windows10 platform [mom has an HP Notebook Windows10 in her bedroom- that I fix sometimes, however rarely use].
The new tablet allows me to see all of the issues as related to web and software desgin for that platform. It arrived yesterday afternoon, and I have already started working some of the design issues based on what I now know about Windows 10.
For well under $200 given my career-- it is perfect. No, the new tablet will not travel with me, it is heavy. It will be used as more a house internet tool on the main floor where shown [see above photo]. House gadget? Print recipes, maps, etc. It is always on.
I did install the WatchESPN app for that platform, however could not install Verizon FiOS, so it will not replace iPads nor Androids at this time. Overall there are more apps for iPads and Androids and a lot of the tools we all use on our tablets, are simply not available- for the Windows10 Tablet. Think of it more as a Windows 10 PC for a great price.

Thursday, June 30, 2016
Most of my family is preparing to leave town for the upcoming holiday [July 4th]. I never make the trek down south for the Annual Family Reunion.
So, what have I been up to?
Trimming the Bushes
Holiday Food Planning
Working on my Amazon Stores, added a new sub-category [Pink Gift Ideas]:
I do most of my shopping online and plan ahead for gift giving. I love finding unique ideas or ideas I think people will appreciate. That is how my "Pink Gift Ideas" page started. Initially, it was a single page under the Gift Ideas category.
Earlier this week, I decided to make it a sub-category. Why? To add more than a page full of pink gift ideas and to unburden myself of trying to insure the pink gifts stayed on the same page. The problem? If I inserted a gift idea before the "pink" page, everything was out of sync.
Shown, a screen grab of the first page of the new sub-category as it appeared yesterday afternoon.

Keep in mind, Amazon prices may change based on different variables. Click here to see the actual page.
Also this week, workmen installed the new gutters, completing all of the work for the new roof installation, which started last week.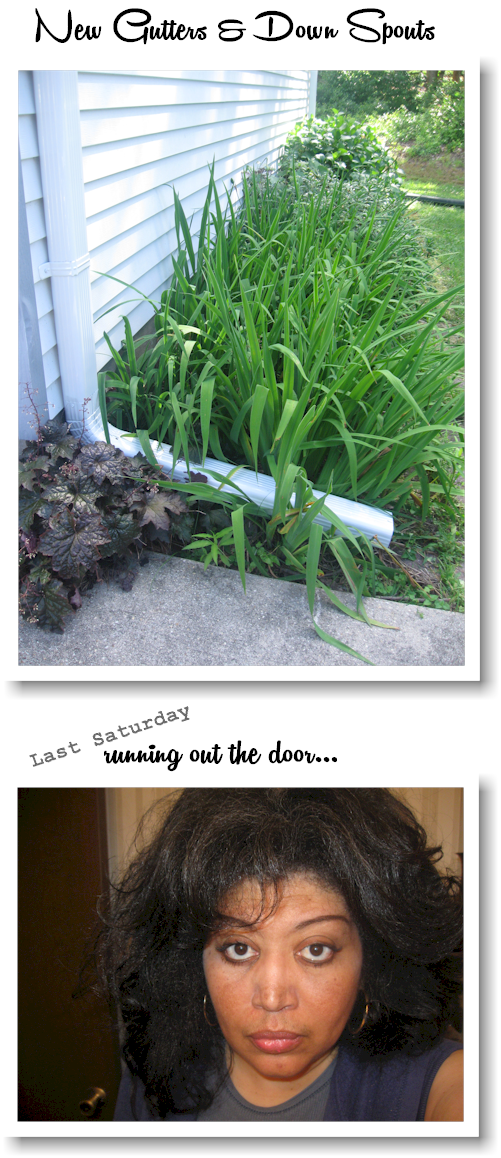 I had a couple of errands to run this week, so also shown... me, as I was leaving the house [alive and busy].

Friday, April 22, 2016
I worked a number of projects this week, starting with the creation of a new spreadsheet to help me track the Hanover, MD Businesses I list on a community page I maintain.
Background: My parents purchased property in Hanover, Maryland in the mid 80s [back then, mostly a small residential community just outside of Fort Meade]- which has since become a major commerce and residential area in the state. Primary reasons:
Arundel Mills Mall [opened 2000]
Maryland Live Casino [opened 2012]
Proximity of Fort Meade and the National Security Agency
I maintain the Facebook Business Community Page because I do know how much the area has grown, and though my own business has a Columbia, Maryland business address, I reside in Hanover and maintain a home office.
I enjoy maintaining this local business community page and my new spreadsheet helps me to track the businesses I have already listed since I tend to schedule the posts weeks in advance.
Another major project this week?
Extensive research into the use of the HTML5 video tag and running tests ensuring most platforms and browsers support the feature. To that end, I have installed several updates on systems including [make sure you check the system requirements, some of these updates require more memory than earlier versions]: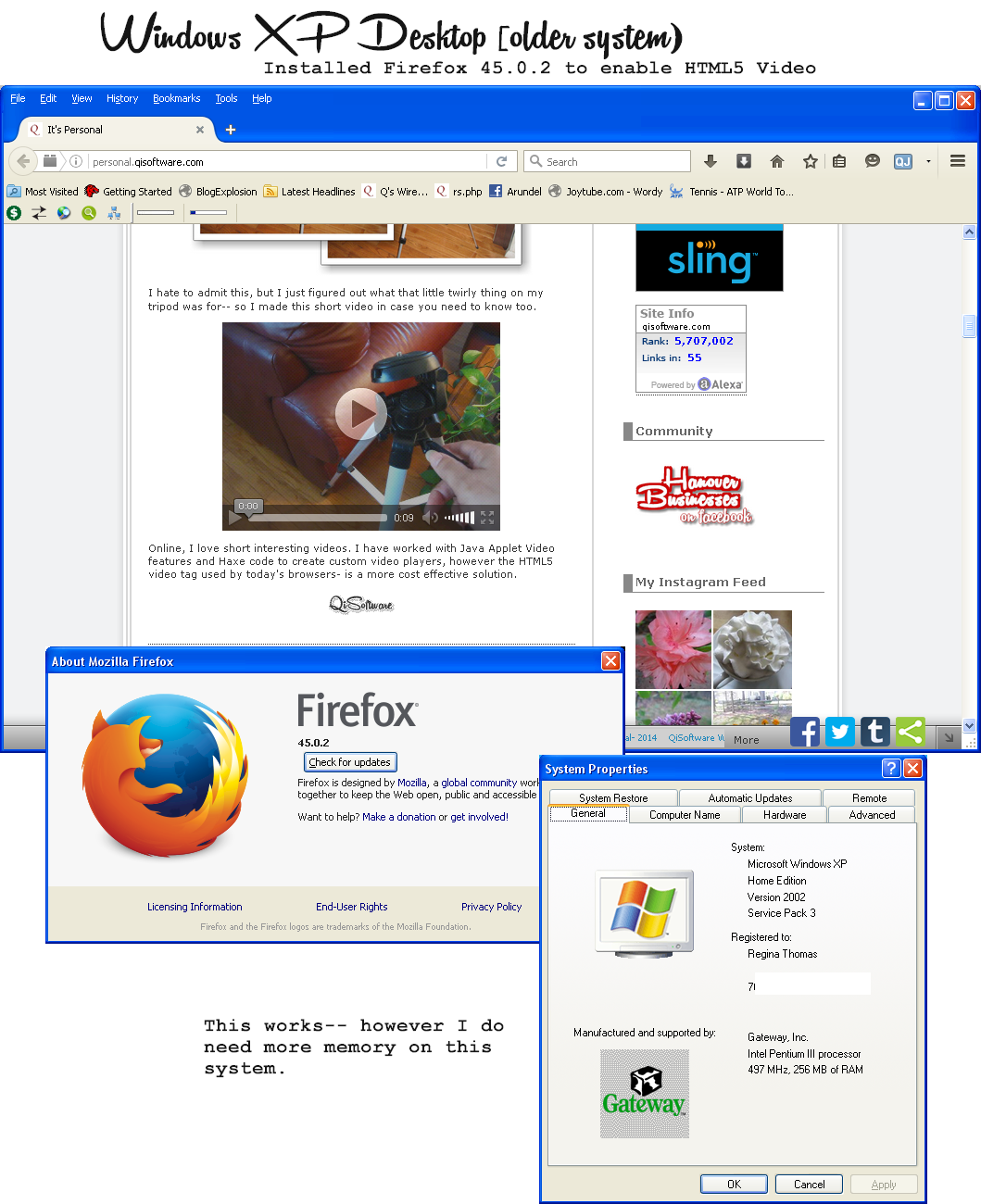 I have found a good reference insofar as browser support for the HTML5 Video tag that you may want to check out.
Another tool I use to check HTML5 browser support? Youtube's HTML5 browser checker.
One of the options the HTML5 Video Tag offers is the "Poster" option. This option defines the image the video player will load if the player is not running. Most browsers do not need the image defined-- in that the first frame of the video is displayed automatically if the player is not running.
One big exception to the automatic loading of the video's first frame? Browsers I maintain on my Android, which include Chrome and Firefox. So this week, I created a banner image that makes the white space less noticeable if the player is not running. I load the image if the userAgent is "Android".
I have to say, I am very pleased my old Windows XP Desktop can now run HTML5 Videos.

Wednesday, April 20, 2016
Thinking about adding short videos to your blog posts to enhance your advertising optons or add more interest to your content?
The HTML5 <video ... > </video> tags make this easier than ever.
What you will need:
A camera that records video with at least 640x480 or 320x240 resolution in vivid color.
A camera tripod that extends to at least 50".
Video file conversion utility that exports MP4, WEBM and OGV; the 3 formats supported by the HTML5 video tag.
Optional: Video record utility for your tablet or PC.
Here is a short video I made with the camera tripod shown in the group of photos in the header graphics for this blog and my Canon PowerShot A590. [If I were really using this for advertising I would have re-shot the footage. Whip cream application is kind of messy. This just to give you an idea of how easy this is].
In my opinion, using a camera tripod to record video helps to make the results more professional in appearance. My Canon PowerShot A590 is not that lightweight [can topple a flimsy desktop camera tripod], however my lightweight aluminum tripod that extends to 59" easily supports the camera.
More info about my tripod:
Photos of my tripod extended...
I hate to admit this, but I just figured out what that little twirly thing on my tripod was for-- so I made this short video in case you need to know too.
Online, I love short interesting videos. I have worked with Java Applet Video features and Haxe code to create custom video players, however the HTML5 video tag used by today's browsers- is a more cost effective solution.

Friday, March 25, 2016
I use the Canon PowerShot A590 8MP camera to take photos- for use online. The camera has a lot of features and when purchased [2008], it was rated one of the best in its category.
For online use, i.e., blogging and web site development, I maintain the photos on my domain's [qisoftware.com] servers, as opposed to a service like Flickr. In that there are limits to the amount of storage I can use on my domain, the 8 mega pixel resolution offered by the camera- is more than enough for my needs.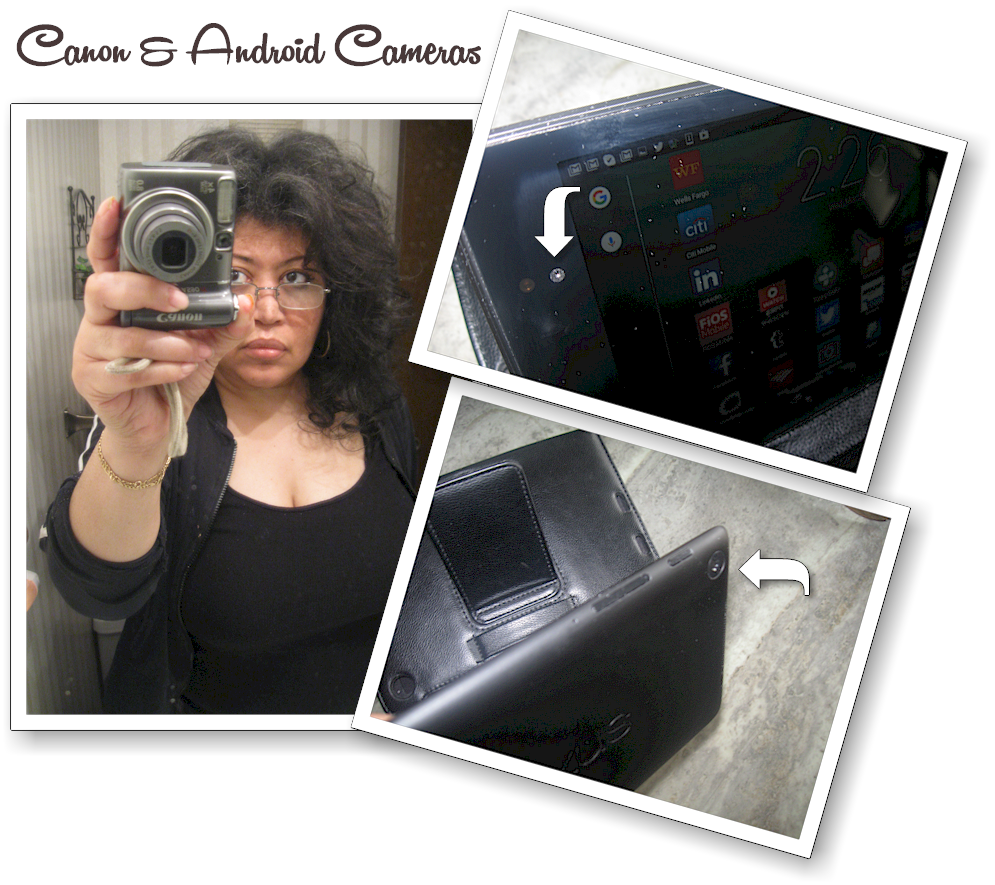 My Android has two cameras...
1.2MP Front Camera [often called FaceTime]
5MP Rear Camera
I rarely use the cameras on the Android because, [1] I keep it "plugged in" to save the battery which tends to make the device not as mobile as my Canon, [2] lighting is better with the Canon and [3] there is no macro option with either of the cameras on the Android.
Note the two photos below, one taken with the Rear Camera on my Android and the other with my Canon PowerShot.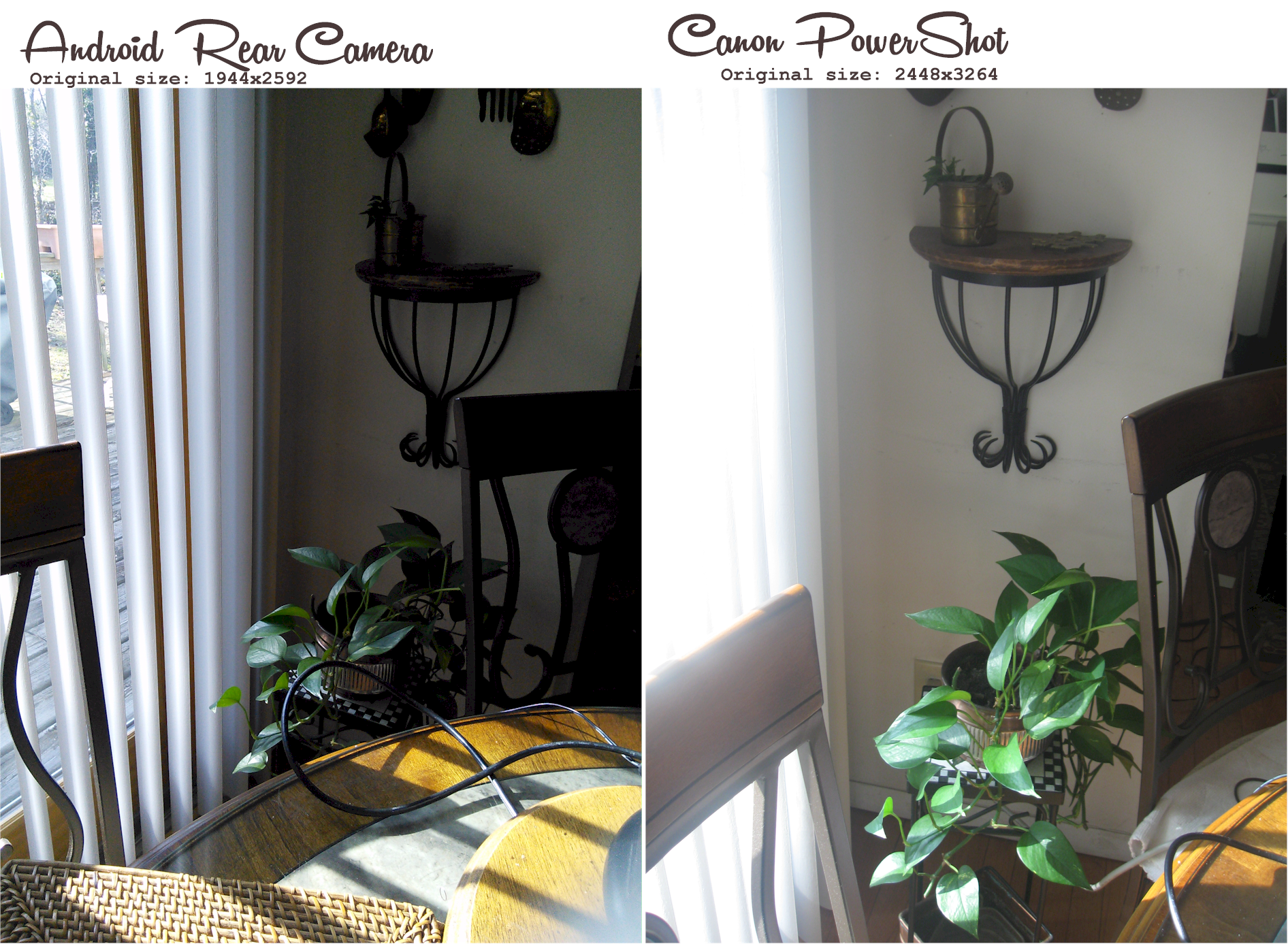 I even use my Canon PowerShot to take photos that I upload to my Instagram account.
That said, recently I noticed an advertisement for clip-on lens for use with mobile phones, iPads and Androids. Shown an example of a best seller in this category:
I liked the reviews for these types of accessories so I have been adding them to my Amazon Stores. Also check out some of the photos the reviewers have provided. If I used my Android or mobile phone to take more photos, I would invest in something like this. What do you think?

Tuesday, March 15, 2016
I use NetworkedBlogs to syndicate posts from my Thingamablog blog posts to my social media accounts, i.e., Twitter and Facebook.
The fact I use Thingamablog is important, in that today, most services like WordPress and Tumblr provide automatic syndication as specified by the user. Thingamablog does not provide this automation.
Over the last year, Networkedblogs has incorporated new features which for the most part- continues to make the service a great value especially for someone like me who uses Thingamablog.
That said, one area I have found to be problematic? Syndication of blog images and thumbnails. My Facebook timeline often looks similar to the following illustration:
Over the past several days, I have researched hoping to find a solution for this error. If there is a solution [this is a free service], I did not find it.
Instead- I am going to use a solution I integrated in January 2014 on several blogs and forums I maintain. These include:
Q's Wire-- I used an automatic script to update the WordPress software on my server and did not update the "red & white" template most of you are familiar with. The "black & pink" template was a backup for which I did not integrate the share script. I do not post often enough to Q's Wire, to warrant incorporating the share buttons on the template I am now using.
This blog, [It's Personal].
Initially, I integrated the share buttons to allow visitors an easy means to share a post from one of my site areas.
Today, I used the Facebook share button to update the syndication of a recent post from this blog- to my Facebook timeline.
Note, I currently allow Tumblr to syndicate blog posts to my Twitter and Facebook accounts and this will not change. I will also continue to use Networkedblogs to syndicate blog posts from my domain, qisoftware.com- to my Twitter account, in that images and thumbnails will continue to be, not a factor.

Tuesday, September 22, 2015
Over the weekend, because I was happy with the minor changes to the look of the Business Blog Remix, I decided to also update similiar areas of this blog, namely:
Blog's title logo
Color of the social media icons in the sidebar
Removed some of the photos in the header banner. I use ImageComposer for most of my graphics work and yes, I keep copies of my work in case I want to make changes later.
This update also affected the logo on the Amazon Stores associated with this blog.

Thursday, February 20, 2014
Started the morning with my usual cup of espresso.

The last several days, we have had 40+ degree days- so the snow is melting. Yet, because of location [house straddles a corner with tall trees which the sun crosses in a diagonal path from the left front to the right rear]- it always seems to take the snow in our yard longer to melt.
We were supposed to get our new recycle trash container on Valentine's Day, however because of the snow it was not delivered until today.

I am not sure how we will fit it in the garage.
Other things I have been up to today?
Added a new post to my Tumblr blog-- a photo reblog.
Added new links to my Tumblr blogroll- lower page.
Added another Coach Bag to my Amazon Store.
Searched way too long for a Recycle Webding.
Last evening, I updated the social media icons and links in the upper right corner of this blog to include a link to my Tumblr blog. If you were counting-- you noted, I replaced rather than added to the icons. The QiSoftware PayPal verification icon and link were replaced.

Thursday, February 06, 2014
A couple of months ago, the strap on my Classic Coach Bag ripped. The bag is over 20 years old and I have carried it around almost everyday for more than 10 years. I am sure the cobbler can repair it, I simply have not had the opportunity to get over there.
This is why every time I see a Classic Coach bag-- I want to order a new one. The other Coach bag I want? This one.
I found the bag above searching for one similar to the one I have. Other things I have been up to?
Creating Social Media Icons for my Tumblr Blog-- that I have since chosen not to use.
Creating a master template for my Tumblr Blog. I like maintaining master copies of blog posts and templates offline. This to insure-- my versions are my versions.
Adding blogroll code to my Tumblr Blog [see the bottom of the page].
Updating the Celebrity Blogger List. Have you ever noticed who the large organizations follow on their Tumblr blogs?
Minor updates to my Amazon Stores.
Dealing with abstract noise issues.
Today, I was so busy insuring my new Tumblr template worked on the older computers and browsers I own [running to the upstairs office]-- that I managed to burn a boiled egg. Everything is okay.. it only smelled like I burnt something.
News from Washington? I wish it were clearer as to what they are doing. Mostly not doing what they say they are going to do. That said, I am not sure who is saying what.

Sunday, February 02, 2014
Yesterday, after I finished posting about the new logo for my Tumblr Blog- I turned on the television [think it was Oxygen] and caught scenes from the first "Sex and the City" movie and "Pretty Woman".
As everyone knows by now, Carrie's wedding party meets at Charlotte's after the wedding is called off. In the scene where Carrie discusses her dismay at length- for the first time, she is sitting on a sofa next to a table with a lamp so striking that when I noticed it this time, I went in search.
I found a mention on Pinterest, however it was a bit sketchy. So after further research, I found another reference in French Madame. The owner of that blog, also pens Paris Pastry, the reason I thought I wanted lots of desserts last night.
This to explain, why there is a slice of pink cake shown in the latest post of my Tumblr blog.

To stay current, I normally sign-up with most popular services, however only to establish a presence. The QiSoftware Tumblr Blog is really not about software services my company offers, but more to say- I use the service and can provide assistance if a client needs help.
I am not sure why, I am in "Working Girl" mode, i.e., Melanie Griffith explaining why it was her idea, but I am.
By the way, shortly after I listed the Brass Ring Lamp in the Brass section of my Amazon store, it went unavailable.

Saturday, February 01, 2014
Today, I decided to get back to website design issues.
I noticed the Washington Post Style Blog on Tumblr and came up with some ideas for a new logo for QiSoftware's Tumblr Blog.
Here is the new header logo:
The process I used to create the logo:
I also had to change the html for the template to incorporate the new graphic. Unless you are familiar with the inner workings of your Tumblr blog's template-- I recommend you get someone who is.

Saturday, January 25, 2014
Several of the bloggers I read- have recently moved to new homes. Most use Instagram to record events in their daily lives- including how their moves are going.
Web development issues dictate I insure my tools are backward compatible so I tend to keep older versions of browsers rather than update. The downside to this? New advances with AJAX and JQuery are not compatible with the older browsers I tend to keep.
Services like Instagram, Twitter and Facebook-- all use new advances to create sleek user friendly experiences. That said, they are not user friendly with the old browsers I use.
This to explain why, until this week I had no idea I could not sign up for Instagram without a compatible mobile device.
I did start using an updated version of Firefox I downloaded sometime ago- [on my Macbook] so that I could update my Twitter design-- and discovered I could upload images and videos to my Twitter account. I am not sure if I can share the photos with other services like Tumblr- but plan on testing this option in the near future.
So this week, I have mainly worked on design issues- but found time to do a little reading.
Some of the new links I found interesting this week:
Recently, I have also posted to forums more than normal- while researching issues I have been having with my sites and planned productivity software purchases. I have been busy [and snowbound]- but also found time to watch "Drive" with Ryan Gosling. A movie I enjoyed.
Plans for next week? Continue downsizing my bag-- recruitment for the Facebook Thingamablog Group-- and hopefully more news from Washington.

Tuesday, January 21, 2014
I wish I could tell you I have been working on code issues [broken widgets and interfaces] as related to my sites. Every time I look at WiredPages, I want to get started on the fixes and updates I have planned for that site.
Instead, I have been working on design or data update issues-- as related to other online resources I maintain, including:
Wiki Updates
Generating site maps for qisoftware.com sub-domains. Google not crawling all areas of qisoftware.com. Trying to isolate the problem.
New Tumblr blog look:

Today, I also downloaded new icon sets:

Sorry, I cannot provide the link. I get a lot of traffic, no matter what is being reported by those counting.
I had several issues earlier this year [more than normal]- bad power cord, qisoftware.com went down for almost two whole days and trying to ignore the problems with my car-- so in the middle of all that, I neglected to post about my new watch. It was a late Christmas gift.
I am very pleased with the elegance of this watch. You can find it in the Brass section of my Amazon store.
News from Washington? Sounds like some issues still remain. Hearing from those that may not understand- early on [late winter/spring 2012] I was given a lot of information. Why are you here, now? I have no loose ends. Do you?

Wednesday, January 15, 2014
As some of you may be aware, starting late Saturday, Jan. 11th, 2014 through early morning Monday, Jan. 13, 2014- qisoftware.com was unavailable. My web host's servers experienced a network DDoS attack.
To notify what was going on, I posted to the official blog on hosting-q.com and also my Twitter account. Also last week, because of a frayed power cord I was without the use of my netbook, where I maintain this [Thingamablog] blog which meant I could not post to this blog [did not want to waste the battery until I got a new cord].
So early Saturday morning, I posted to the Remix blog about the Thingamablog Facebook Group- here.
Long story, short- because of this problem or that, I have worked on the customization of online resources I maintain. This included my Twitter page and the look of the Thingamablog Facebook Group.
The new Twitter page.

Before Saturday, I had done little or no research on how to customize Twitter so I was a bit surprised at how easy it was.
Also in this period, I have been searching for Thingamablog users and inviting them to join the Facebook Group. Recently, I was so impressed with how the RX7 Facebook Group responded to my queries about issues with my car, that I thought a group that responded likewise to Thingamablog blogger issues- would be great.
I started the group in 2011 and had about 11 members before Facebook changed the way groups worked. For some reason, I lost all of the members at that time but still had the group. So in this downtime period I thought I would try to get the group going again, in that the official forums for Thingamablog have since closed.
Last night, UPS delivered my new power cord so I am back in business insofar as posting to this blog. I have a number of projects on tap, so will be busy for awhile.
News from Washington? Abstract.

Friday, September 06, 2013
Some of the things I have been up to-
Updating lists on the News, Software & Java Forums
I have found that while on hiatus from programing, I have been doing more design stuff- including looking through clipart galleries. Recent downloads from Microsoft:

Trying to stretch out these shoes with a tip from another blogger.





Updating the Amazon aStore associated with this blog-- see "Things I Heart" in the sidebar.
Listening to promises pledged, promises broken-- wondering if DOJ and the FBI can come up with any more explanations for the inaction-- after it was their promise in the first place...
Tired... Yesterday, I was so tired- I never turned on my computer. It is a rare occasion, on any given day- that I do not boot up my MacBook.
No promises in the pipeline thus far today.. Big one broken this morning... Amazon, please start looking at this more carefully.

Saturday, August 31, 2013
I have been adding Social Media links and Share widgets to qisoftware.com site areas-- including the blogs and forums. Up until this point, I have paid little or no attention to these areas as related to my sites- though I have profiles with most of the popular social media sites.
Here is a snapshot of the new features to this blog--

Are you confused? The links at the top of the sidebar allow access to my profiles on other sites-- and the Share wigdets at the bottom of the page [courtesy sharethis.com]-- allow you to post to your Facebook or Twitter [more options available] news feed the current article or post you are reviewing.
Illustrations of the share button options at the bottom of the page.
Once you have selected the share target [most often your Facebook or Twitter news feed]-- simply click the "share" button and the link for the current article will be posted.
This is how it works for most sites that use these share button widgets.
Okay you knew this? Well, I am a little slow about integrating new things [because I am often busy doing other things]-- so if this is you too, this explains why there is a Twitter button at the top of the page-- which is different than the Twitter button at the bottom of the page.