Sunday, May 28, 2017
It is a beautiful quiet holiday weekend here and I do not have much on tap.
Things I have been up to?
Those in the area may have noticed, I have been out a bit more researching and photographing ongoing projects.
Also still thinking about new websites [discussed in the last post] and all that entails.

Monday, January 09, 2017
Sunday, January 1st, 2017 I cut the base of my left thumb pretty deep with a pairing knife trying to core a cabbage. Though I called 911, I opted out of going to the hospital. I am happy to report the thumb is on the mend--- think [1] because I applied a lot of pressure quickly and [2] my mother and sister came through with the right first aid supplies.
I am still cleaning the wound every 24 hours and applying new gauze bandages and tape-- but mainly to protect the wound from re-opening. It is a very loose dressing to insure the wound gets enough air.
That said, this week I did get some things done.
Tuesday, went by my business bank to transfer some funds from my personal account to the savings account.
Paid off my holiday bills.
Did most of the prep work to e-file my Federal and State returns. Still waiting on an EIN number so that the reason I did not actually file the Federal return. Marylanders cannot iFile [e-file] before the 23rd of January 2017 so the other reason I did not file that return.
Caught early Down Under pro tennis action. The Australian Open starts Monday, January 16, 2017 [that's Sunday night here].
Caught the latest episodes [air dates: 1st & 8th] of Showtime's series "The Affair".
Tweaked the HDTV antenna [holiday gift] for the television in the guest room.
Tried out the new grill [another holiday gift].
Updating the stores [see upper right sidebar]. Noticed some great sales, too...
Recent meals...
If you are wondering how those HDTV antennas work, I have a short demo of how to set it up. Also note the television resolution- I think it looks pretty good.
Photos of the setup...
Minor setback to the new year, insofar as the thumb, however I think it is going to be okay. This is a big load off my mind.

Tuesday, December 27, 2016
Christmas morning, I was showered and dressed by 6:00 am- and ready to prepare the dessert [chocolate cake] for the day. After everyone arrived, we opened gifts [around 11:00 am] and then had cake. Dinner was later.
It was a nice Christmas.
This morning, I went by the bank to deposit my gift money, because the banks were closed yesterday [December 26th- in observance of the holiday]. Other than that, I really did not get out much over the weekend.
I started reading Philip Roth's "Indignation" Friday night and though a short novel, read a bit each night and finished last night. I like period pieces like this and this was a very interesting read.
Closing out the year, I will work on my sites, look into filing my taxes, update the stores [see upper right sidebar] and work on the HanoverMD Businesses page on Facebook.

Wednesday, December 14, 2016
This week, finally put up the holiday decorations.
I have been busy with various projects and wanted to wait until a bit later, however the guest bedroom was being overtaken by presents.
Earlier in the week, I had a free moment to go through the boxes in the basement and I found my Mother's decorative plaid ribbons from years ago. I decided to use them on the tree again, this year.
Hope your plans are going well. FBI-- there is a problem. Please check into this.

Friday, December 09, 2016
Normally, I purchase new business equipment in January or February of each year. This year, new business equipment purchases will be before the new year arrives.
Business tools and equipment I have been researching?
Sports Camera. I am shooting more video for social media accounts, i.e., Facebook & Instagram while also producing short video clips for this blog. I want sharper resolution and better audio quality. Some of my research results:

Bluetooth Speaker with a built in microphone for Skype calls, however robust enough to support YouTube and iTunes playback.

The sports camera will also need WiFi connectivity for Skype video calls. Most of the newer cameras support this feature with a lot of flexibility in price. I like the idea of being able to clamp the camera anywhere for video calls. My best angle is higher than eye level.

Are you still looking for gift ideas? I have listed new items like Hibachis and Kitchen Flame Torches [I cannot believe how inexpensive some of these are now] under the Home Furnishings & Kitchen Category.

I purchased a Hibachi when I moved into my first home years ago as a young professional. I no longer have the grill- and quite frankly, only used it once or twice, however just loved the idea of owning one.



Thursday, December 01, 2016
Seems like it took forever for December to arrive. Maybe I feel this way because this year, Thanksgiving fell so early in the month and I have completed my holiday shopping.
I think we are putting up the rest of the holiday decorations, the end of next week. Sister stopped by Sunday, with the Poinsettia.
Other things I have been up to:
Movie: Batman v Superman: Dawn of Justice [premiered on HBO Thanksgiving weekend]
The Affair on Showtime-- new season started November 20, 2016.
Movie: 45 Years
Social Media [areas working]: High School Alumni Group (FB Admin), Hanover Businesses also on FB.
Paying bills: qisoftware.com hosting, cell phone, etc.
Researching tax issues. I am a sole proprietor [legal business entity in the State of Maryland] enabling me to use a combined status for personal and business tax filing & reporting. This calculator a bit out of date, however still useful.
Research for my stores. [Been here before? Start at the last page of the shopping category for new additions.]
Miscellaneous photos of things going on around here...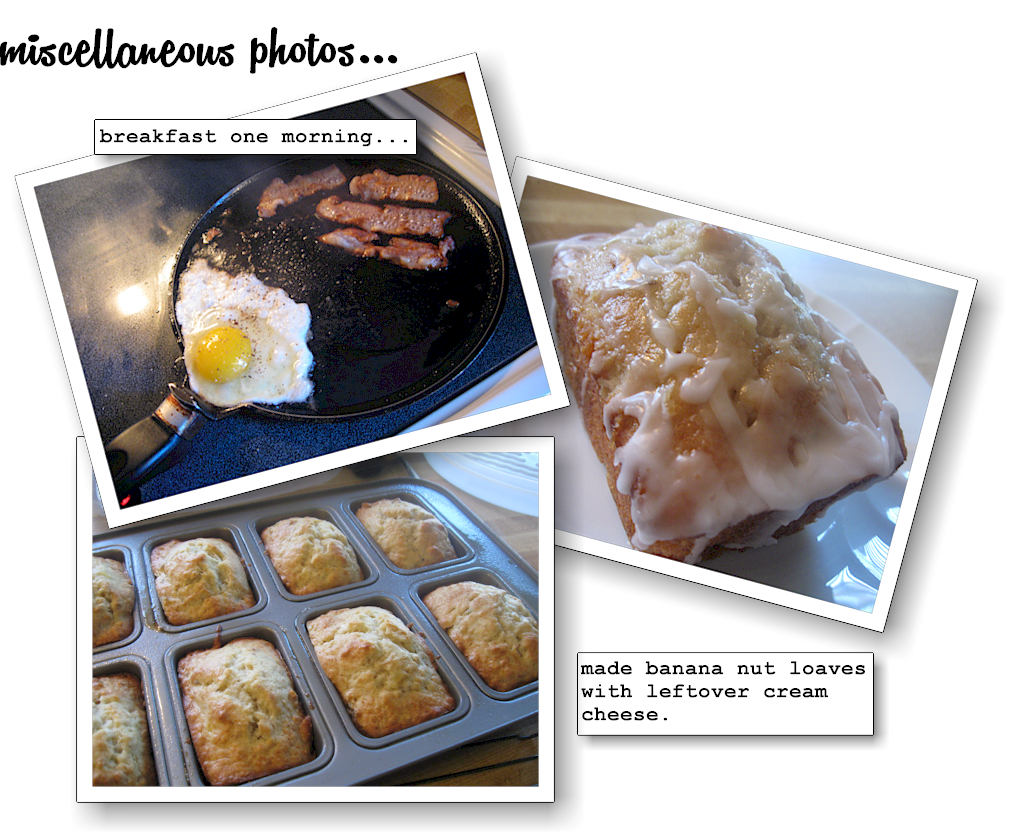 How are your plans shaping up?

Friday, November 25, 2016
Yesterday morning [Thanksgiving], I was up and dressed by 7:00 am and the turkey was on by 7:30 am.
In years past, because my parents' home was the site of so many festive Thanksgiving gatherings, I try to provide photos of the events going on now. Does anyone remember my Mother's beautiful holiday trivets?
I like the quiet holiday we now enjoy. In the past, I always felt I simply stopped in to have dinner, greet visiting relatives and old friends, and then left. I may have returned over the holiday weekend for "extended family" shopping trips or leftover dinners, however really just a visitor.
Now, I am much more the event planner. Before, my career was very important to me-- and I went to an office everyday. I hosted very few parties in my own home. An office Thanksgiving party was also a big event, also planned by others [in this case, office staff].
This more to say, although Thanksgiving is now different-- it is not bad. I love working and now I combine work with holiday planning. In the past, holiday planning was done for me. Believe it or not-- I used to give my Mother money to purchase the holiday gifts I gave. Now I do all of that.
This morning, I had plans to be at Arundel Mills for the beginning of Black Friday shopping, for a Hanover MD, Businesses project. I cancelled when I realized the Mall opened yesterday at 6:00 pm and has been open ever since.
I am almost done with my holiday gift purchases. Later today, I will be wrapping more gifts. By the second week in December, I will finish all of my shopping and we will start putting up the decorations and tree.
This year, I want to get out and enjoy the season more, however have no definite plans. Are you still looking for gift ideas?
Today, I am working and having leftovers for lunch.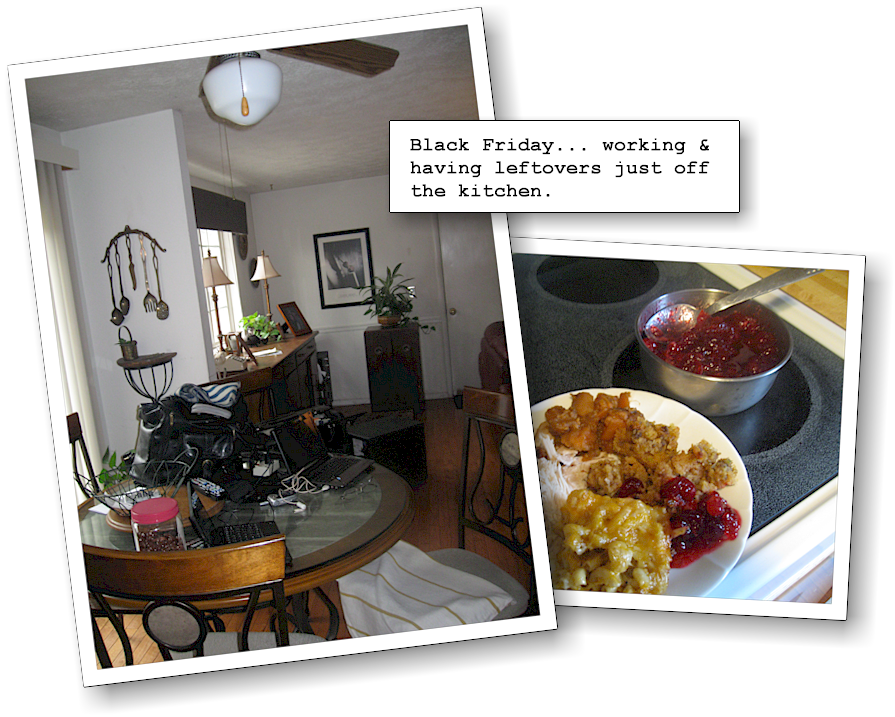 Sometimes, I simply cannot believe I make my own turkey and dressing with all of the trimmings...

Tuesday, November 22, 2016
I was up early this morning preparing some of the baked goods we will have for Thanksgiving.
Last week, along with some of the gifts for family- my new wallet arrived.
I cannot tell you how pleased I am with this purchase. I listed it in the "Items I Have" Category, however if you need other gift ideas you may like some of my finds...
Right now I am waiting for my cheesecake to cool so I can add the sour cream and sugar topping for the final bake [a ten minute process]. I am on schedule insofar as holiday baking. Hope your preparations are coming together.

Sunday, November 13, 2016
I love cranberry sauce. I love it so much- I keep OceanSpray Cranberry Jellied Sauce on hand- year round.
That said, three or four years ago I started making my own sauce for the holidays, i.e., Thanksgiving and Christmas. Photos from last Thanksgiving.

I use the recipe on the back of the OceanSpray Cranberries bag which can also be found here. I use the non-frozen berries normally found in the produce section.
If you have not tried this recipe, you may be surprised by how much you like it.
I know- changing a traditional recipe at the holiday is often hard, however in this case, it is easy to keep on-hand a can of Cranberry Sauce or bag of Craisins, you can use later if it works out.

Other preparations for the holidays? I have been researching and shopping. Do you need gift ideas? I think I have found some pretty good ones:
I feel I am on schedule this year. How are your plans shaping up?

Tuesday, November 08, 2016
My mother's birthday is next week. Since it is so close to the holiday shopping period, I tend to start my holiday shopping at the same time I am researching for her birthday.
Happy to report my mother's gifts arrived today along with my first gift purchase for the holidays. I am also happy- I have wrapped the gifts. I dislike wrapping gifts...

Since I rarely get out, I like mentioning when I do venture out and where I check in... [yesterday, between noon and one thirty pm]:
Business bank [actually went inside the bank, normally I only need the drive-through]
Safeway-- [don't think I am going to make a cake for her birthday this year, so I was researching options]
Arundel Mills Mall [went in the Dave & Busters' entrance and stayed awhile in VisionWorks trying on eyeglass frames.
Today, since I was waiting on the UPS delivery I sat around in my office-wear doing the things I normally do except with a bit more makeup...
Recently, I was on a Style [YouLookFab] forum responding to another member's post about what to wear while working from home. I noted that because I normally do my hair and makeup everyday [unless I am too tired]-- I never feel the need to worry about what I have on unless I actually have to leave the house or prune something in the garden. I even go to the mail box-- in the office-wear shown above.
By the way, I am still finding neat Gift Ideas you may want to checkout:
Cannot tell you how happy I am to get my holiday gift buying underway.
I have also been working on my Hanover MD Biz Page-- so if you have not been to our area-- check it out. There are so many things to do here. When I do get out, I am always surprised by how much my town is changing...

Monday, May 30, 2016
The sun is shining and I had an early lunch of leftovers because we cooked yesterday.
Also this weekend:
Movie: "The Intern" with Anne Hathaway and Robert De Niro
Movie: "The Last Days of Disco"
Earlier in the week; Movie: "21 Grams"
Movie: "All the King's Men"
The French Open.. Rainy in Paris.
Playing around with video production.
Paid the quarterly web hosting tab for qisoftware.com
I will probably go out later today. Hope you are having a nice weekend.

Monday, January 18, 2016
For reasons I am not going into just yet, I did not get around to making enchiladas until today. Reminder, in an earlier post I indicated I would be making them last week. And then it was almost a disaster, anyway.
However, it worked out and they were pretty good.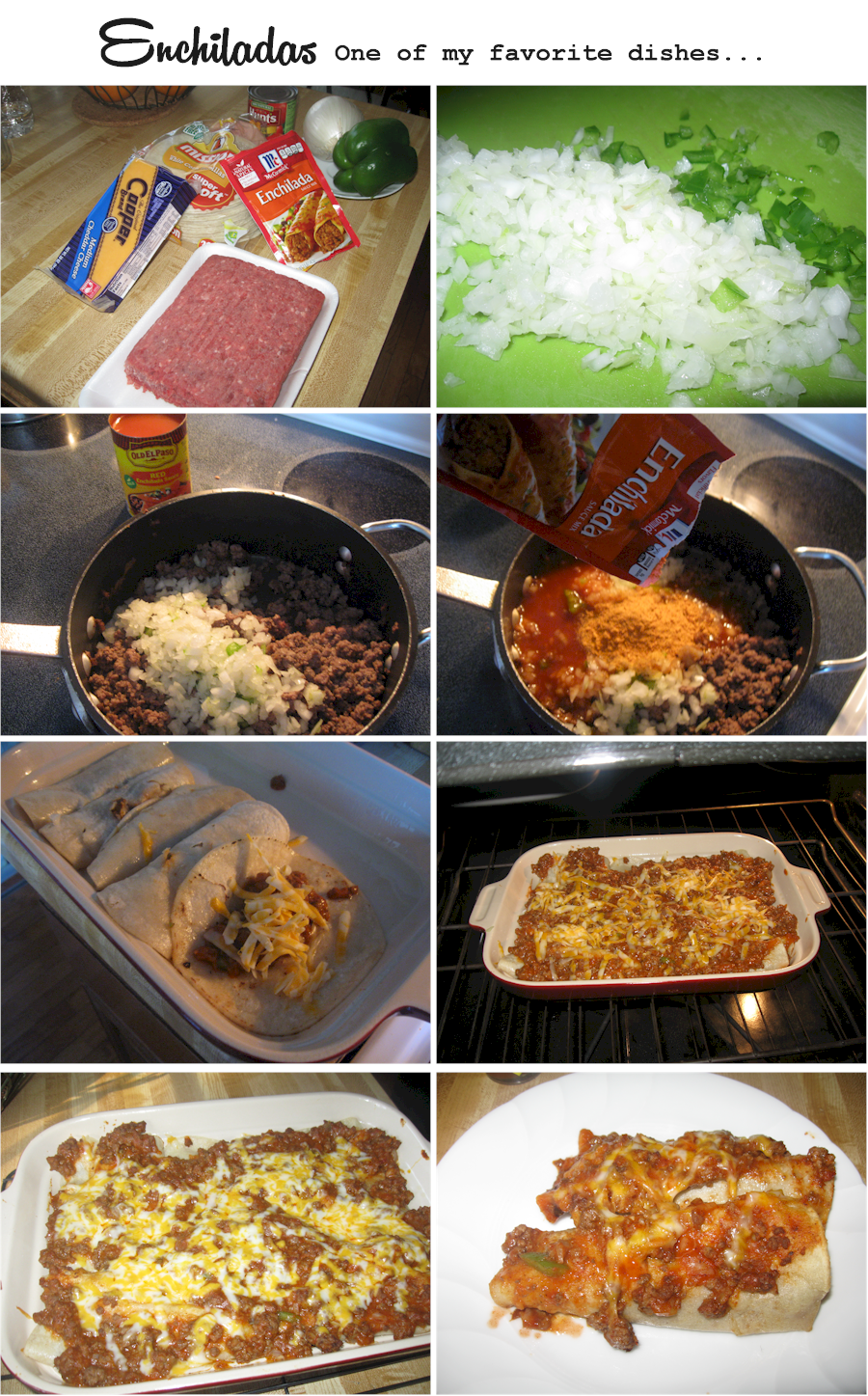 It's about 6:40 here in the evening and in about 20 minutes I am going to continue watching live first round action from the Australian Open via watchESPN.
Saturday night, I checked [via OverDrive] the status of the books I have on hold at Maryland's Digital eLibrary-- thinking if I found nothing to do during the day these next two weeks [plan on watching a lot of the tennis in the evening], I could catch up on my reading.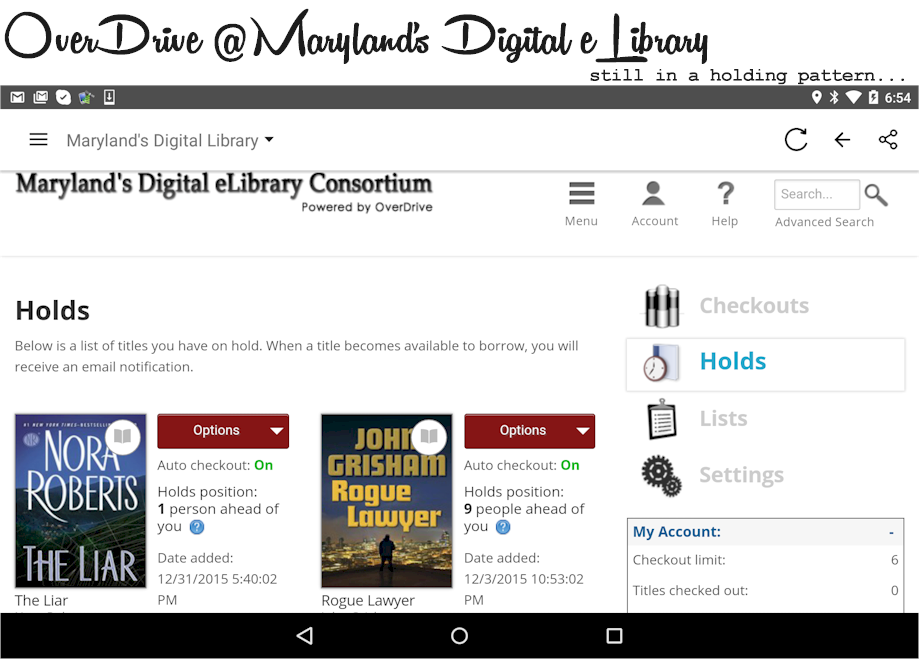 Since I am still in a holding pattern insofar as the books, things I will probably do instead:
Update my Amazon Stores, have a small issue with the Amazon widget in the upper area of this blog's sidebar that I want to research.
Continue to research Hanover Businesses.
Have fun with my Instagram account.
Fill in my Australian Open draw sheets. I hate wasting toner for updated PDF draws, so I normally fill them in to get a better idea of what's next.
Believe it or not, I just received notification that one of the ebooks is now available.
Should be a good week.

Thursday, December 31, 2015
I started this post last night, in bed while watching television. I took photos to show my vantage point.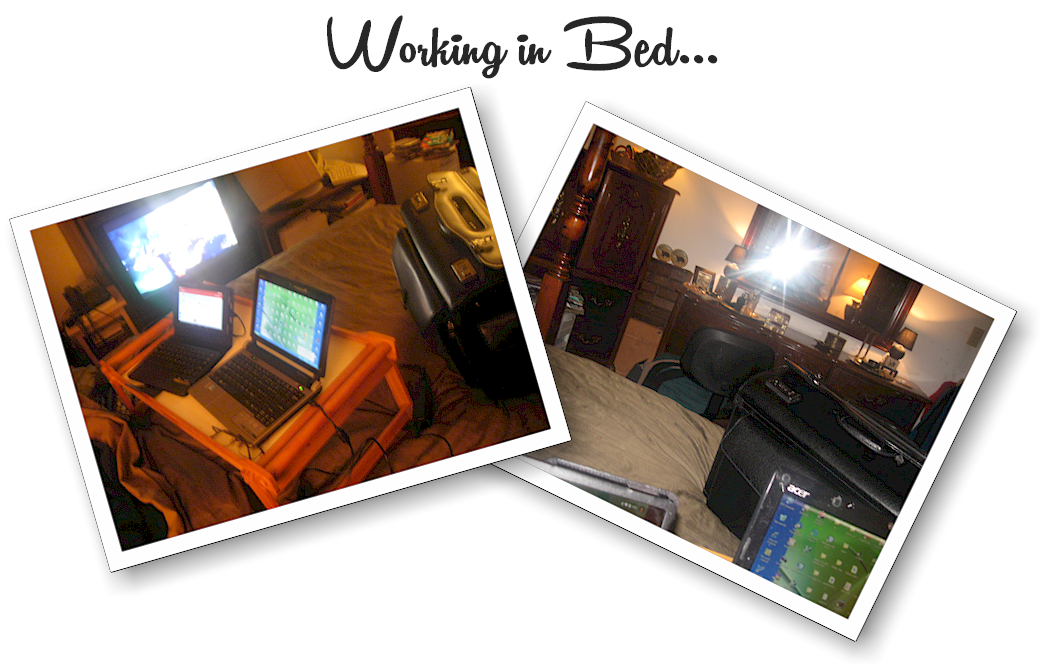 That said, after making the Pineapple Upside Down Cake [shown below], cleaning the kitchen, preparing for bed and then more research [how to set up recurring events in Facebook, ans: copy a previous event and update], I was too tired to do anything but put my camera away and go to sleep.
I made the Upside Down Cake, because the day before I made Sweet and Sour Pork using the leftover Pork Tenderloin from Christmas and had leftover pineapple slices.
I love the basic cake recipe I used for this and plan on using it again with other flavors. Recipe here. I used unsalted butter instead of margarine [creaming the butter and sugar for 3 minutes] and a 9" round cake pan instead of a 9"x9" square pan. I only have 8"x8" pans.
Earlier in the day, before I started the cake, I had leftover Sweet and Sour Pork for lunch and began taking down the holiday decorations.
Other things I've been up too?
Tuesday: Visit to the bank, deposited some of my Christmas Gifts.
Tuesday: Taking photos in Hanover, MD for the Facebook HanoverMDBusinesses Page.
Movie: The Children's Hour [1961] w/Audrey Hepburn, Shirley MacLaine, James Garner on Turner Movie Classics or AMC.
Movie: The Mirror Has Two Faces w/Barbra Streisand, Lauren Bacall and Jeff Bridges, yes, I have seen this before but saw it again the other day.
Movie: 5 Flights Up w/Diane Keaton, Morgan Freeman I was a little surprised by how much I liked this movie. In my opinion, my favorite stars have been doing more films that are philosophical in nature, doomsday or an elongated discussion on society in general, which given my current set of circumstances, I sometimes find hard to watch. This movie was pretty good. I watch a lot of old movies.
Did you get holiday gifts in the form of money? Me too. Something I purchased with some of the gift money: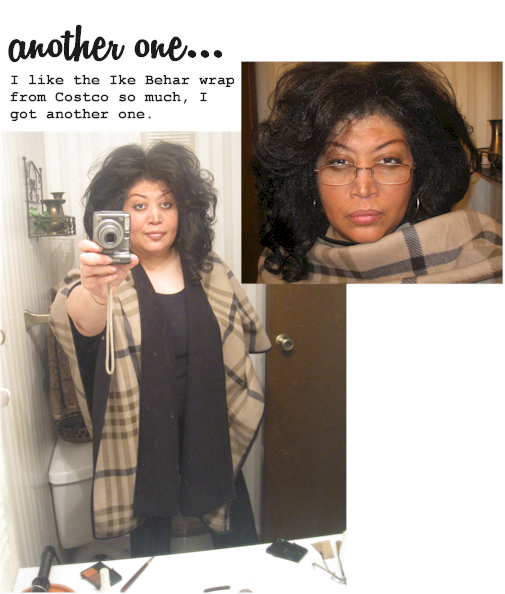 Also updating Amazon Stores. You can find great deals now.
Oh and by the way, Happy New Year...

Friday, December 25, 2015
I started the week planning meals. Sunday I started the baking with a Chocolate Buttermilk Cake. The recipe did not work out for me, however I took photos...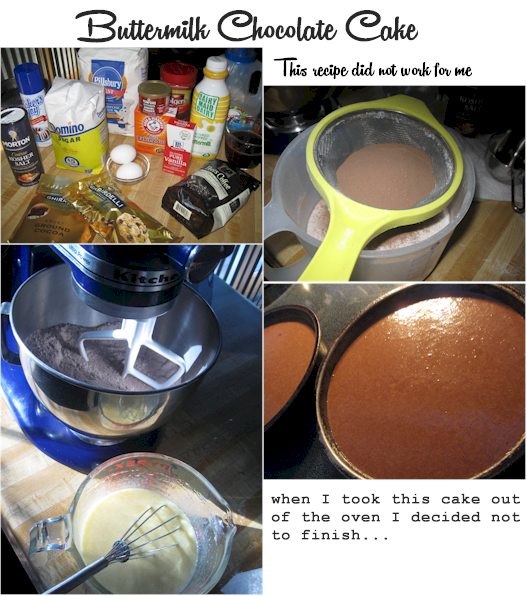 Monday I revised plans for the dessert cake and the recipe for the Pork Tenderloin. Tuesday, I made the cornbread for the sausage stuffing. Since I decided to make my favorite Lemon Layer Cake, I spent most of Wednesday making the cake and sautéing onions, celery and sausage for the stuffing.
I have discussed the Lemon Layer Cake and the Italian Buttercream I love with this cake; here and here. Shown, photos of the cake I made this week.
Thursday evening I made the Cranberry Sauce. I use the recipe on the Ocean Spray bag that uses only the berries, water and sugar. It has become a favorite for us.
Thursday [Christmas Eve], I made Belgian Buttermilk Waffles [same recipe I used Sunday, see last post] for breakfast and Kung Pao Chicken for lunch/dinner-- shown.
Today, I made Pork Tenderloin Medallions with a Honey, Mustard and Pineapple marinade, Macaroni & Cheese, Candied Yams, and finished the stuffing by baking. We had dinner lunch around 1:00 pm today just after opening our gifts.
Gifts? As always, I received mostly money however I also received a couple of gifts. One that I love this year, shown.
Everyone seemed to like the gifts I gave them. They also liked the lunch. I thought it turned out well. It was a nice day for me. Hope your day was good too.
The New Year? Going on a diet.

Sunday, December 20, 2015
Christmas 2012, one of the gifts I gave my Mother was the Oster Thick Belgian Flip Waffle Maker. Ease of use- great, however until yesterday I had only tried a commercial waffle mix that did not require milk or eggs.
Though I tried enhancing the flavor with blueberries and chocolate, I never really felt it was worth giving up the frozen waffles I love. That is, until yesterday. I made this Belgian Buttermilk Waffles recipe [with non-fat buttermilk] and the only thing I can say "gosh was that good"- and I mean really.
My sister purchased her Belgian Waffle Maker a couple of years earlier than we did [2012], so I know the trend for this type of purchase [remember the George Foreman...] is not as popular now. She tends to keep up with new innovations for the kitchen.
That said, if you love Buttermilk Waffles from scratch, then this is the recipe to use. Yesterday, I added the Oster Thick Belgian Flip Waffle Maker [I chose] to my Amazon Store [Home & Kitchen] because for the price, it is rated pretty well and I agree. See all of my Amazon Stores:
I love blueberries so I may try this recipe with that added ingredient, but not because I need to enhance the flavor.
Please note: Yesterday, I only made half the recipe. It made 2 large waffles [each waffle having 4 quarters as shown in the photo above]. I also used Pam to coat the waffle maker cook surface. I love Baker's Joy and Pam.
PS: I did not have much success with the Buttercream Chocolate Cake I discuss here.

Friday, December 18, 2015
For the past week I have been planning holiday menus and insuring the pantry is stocked with the things I will need. As I indicated in earlier posts, I will be trying a chocolate cake recipe that I think I have watched Ina Garten showcase on her show, Barefoot Contessa.
The recipe calls for buttermilk, an ingredient I have never used so I thought since I would have extra on hand, I would also try other recipes that call for the ingredient.
I found the recipes this morning and printed them [discussion about the PrinterShare app and my android follows] for storage amongst my cookbooks and plastic folders containing other recipes I have printed from the internet over the years [baker's rack with my books and folders shown in one of the photos below].
I do a lot with my android and being able to print from the device was an important feature that I did not have until about a month ago. I purchased the android last February [2015] and it is my first tablet. I got a Smart Card Reader Adapter with Micro-USB Charging in early November 2015 which allowed me to print to my non-wireless printer/fax after I rooted the android.
Rooting the device involved a lot of research and one of the reasons I like the idea of devices that come with the root access available at the time of purchase. My Macbook and desktop Mac are examples of computers/devices that when purchased already had root access. My android did not.
In the case of printing, non- root access is easily overcome with a wifi printer, however I could not justify the purchase of another printer just to be able to print from my android.
Though I get a lot done with my android, my bread and butter as a software consultant and blogger are still my Macbook and Netbook. My desktops because they are stationary are more like my android, in that I use them but do not keep work or data on them. Another difference, I do not keep account information on any of my desktop computers. My android travels with me-- so I do keep a lot of account information however I do not write code, blog posts nor create graphics on my android.
My android allows me to quickly update my Amazon Stores, check reports related to my business and online business activities, pay bills, perform any number of social media activities and search the internet.
The thing I like about my android? Its a lot faster accessing internet resources than my other internet connected devices. All of my computers have either wifi or ethernet internet access [via Verizon FiOS, Macbook and Netbook have both], however everything but the android has "heavier" operating systems that use a lot of stored data [Tablet browsers use less overhead. Firefox on android a lot lighter than on Macbook and Netbook].
Right now, I am on my netbook writing this post and downloading photos for the post's illustrations, because it is where I have the Thingamablog installation for this blog. If I were writing a post for the Business Blog Remix, I would be on my Macbook. That said, my android is right next to me and I am using it to check things, e.g., correct spelling of "Ina Garten". I also created the screen-grabs of PrinterShare in operation for this blog post using the android.

After all that, I went into the fridge and noticed a problem.
I will have the right "Buttermilk" by the end of the weekend and hopefully be able to "show and tell" my perfect chocolate cake in a blog post- sometime next week.
Hope your plans are going well.

Sunday, December 13, 2015
I have been cooking more since Thanksgiving. Last week I made pork chops, candied yams, macaroni and cheese and cornbread for lunch on Monday and had leftovers Tuesday and Wednesday.
I am also planning meals for Christmas, the days following and New Years Day.One of the desserts we will be trying, this Chocolate Layer Cake, [Update: 12.20.15 I had no success with this recipe]. I have most of the recipe's ingredients on hand, however needed to get baking chocolate and cocoa.
I also need Buttermilk, something else I do not keep on hand. In addition to planning meals, our holiday decorations went up this week.
Sometime ago, I noticed a television ad featuring a Balsam Hill Blue Spruce. I thought it so nice, I added the tree to the Gift Ideas Amazon Store. Need more ideas? [Amazon Holiday Ordering and Return Deadlines [U.S.]]

Saturday, December 05, 2015
Have you started decorating for the holidays? I wish, I could say "I have". The other day, I rode past the house shown below, and thought I really should get started on our decorations. New piece of furniture in the living room since last December, causing a minor issue.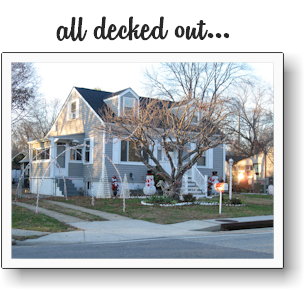 So today, I got started and quickly found something else to do...
That said, I have most of my gifts wrapped and ready to go under the tree when it finally goes up. Right now, the gifts are stored in the guest bedroom.
Earlier this evening, I went out to see what others were doing insofar as holiday decorations and happy to report I am not alone in this procrastination.
I also went by the outdoor garden center in Jessup, MD on RT 175, just past the BW Parkway Exits and found several shoppers getting their trees.
What else have I been up to?
Paying bills:

Quarterly bill for qisoftware.com web hosting.
Credit card bill for holiday gifts.
Cell phone bill.

Out and about, including Arundel Mills Mall Thursday afternoon. Went by I & N Jewelers to get a battery for one of my watches I could not get open. They did it without a problem...
In search of more gift ideas.
Still looking for last minute gifts like me? See some of my ideas:
Next week I will tackle the decorations... and holiday meal planning. I think I am going to try this cake.

Monday, November 30, 2015
Illustration below shows [last Thursday] as I am putting the finishing touches on the Thanksgiving meal.
Over the weekend that followed, I stayed in and wrapped more gifts. Also...
Movie: "Skyfall"
Movie: "Kingsman, The Secret Service"
Movie: "Fifty Shades of Grey"
Latest episode of "The Affair"
NFL: Washington v. Giants..
Listening to a lot of Smooth Jazz, courtesy of Verizon FiOS and their Music Choice offerings. For some time, I have had the FiOS TV in the den, connected to the stereo however recently connected the smaller stereo in my room to the set top box in there. The music sounds great piped through to the stereo speakers... I was having a hard time finding an FM station that provided the Smooth Jazz experience [iTunes and the internet another option]. I like the FiOS option a lot.
I continue to look for unique gift ideas like this "keepsake" jewelry box, which I added to my Gift Ideas store. All of the stores:
Thanksgiving went off without a hitch... I think I am ready for the remaining year-end holidays.

Tuesday, November 24, 2015
I always start making the cornbread sausage stuffing early Thanksgiving week. Though I made the cornbread yesterday, I have been sautéing onions, celery and sausage most of the afternoon.
I also made a cheesecake earlier in the day. Before that, I was busy helping my Mother to renew her tags online.
I am almost finished with my holiday shopping and earlier wrapped another gift that arrived last night. Included in the package was a rose brass watch I wanted. There is only one left, however here is another that is similar.
I wanted to see the color before adding it to my Amazon Brass Store. I have to say, I absolutely love it. All of my Amazon Stores in case you need gift ideas:
Tomorrow, will continue my holiday cooking. Hope your plans are going well.

Thursday, November 19, 2015
My Mother's Birthday was this week, so in addition to other projects- I also made a cake and helped her to celebrate.
I have also been out in the area taking photos for the Facebook Hanover, MD Businesses Page.
Some of the photos I took:
I have also done more online holiday shopping and made updates to my Amazon Stores:
Thanksgiving is a week away, and I have most of the groceries I will need to get started next week. Are you planning a new dish this year?

Monday, November 09, 2015
It seems I am always working on a list. This morning, it is the food shopping list for the holidays and my Mother's birthday.
Does it seem odd- with all of the computers I own, I use pen and paper to do things like this?
Last night, I cleaned off my dresser and found a photo of me- I think I have already shared. I decided to repost the photo to highlight the bookcase behind me in the photo-- a "then and now" concept.
My parents kept several of the pieces they purchased when they were young- including that bookcase, a nice buffet and a mini bar. There is also a stereo console in the basement in the same style and wood as that of the bookcase.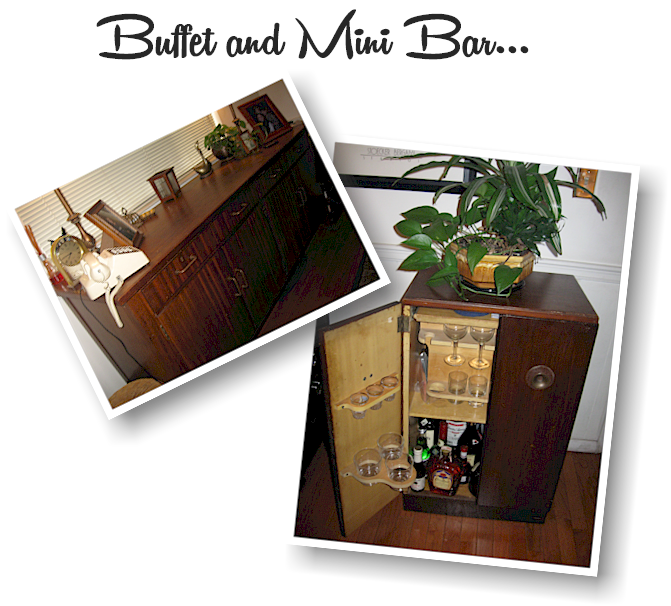 In addition to creating lists, it seems I am also doing a lot of research. Lately, it has been for holiday gift buying and updates to my Amazon Stores:
Hope you are having a productive day, too.

Saturday, November 07, 2015
Things I would love to find amongst my holiday gifts:
I have been researching new gift ideas for my Amazon Stores and purchasing a lot of the holiday gifts I plan on giving. I am pretty pleased with some of my finds. That is how [researching holiday gift ideas] I found the Fugoo Bluetooth Speaker listed above.
Do you worry about battery life for all of the new mobile devices on the market today, like the Fugoo Speaker?
I have found that if I have electric power available and my device, e.g. android/tablet is fully charged, then I use electric power and save the battery life. I would do the same for the Fugoo Bluetooth Speaker.
The caution: try not to leave mobile devices [using non-removable batteries] that are off connected to an electrical power source. That is, if you turn off your android/tablet; then unplug it from the power supply if you are leaving it unattended. Charge it while it is on, even if you leave it. The device can stop charging if fully charged in sleep mode.
Most new mobile devices that are OFF cannot determine if the battery is fully charged and therefore continue charging until the unit is turned ON and the monitor can check the charge level of the battery. This is often how batteries are damaged, so unplug your device if it is OFF.
That said, my older Macbook and Netbook use both electric and removable batteries as power sources. I can leave these mobile devices off and recharge the batteries, however I cannot with my android tablet, a bluetooth keyboard nor my Mother's tablet. These latter items all use non-removable batteries.
Other things I have been up to? Replacing batteries on some of my newest watches. New watches are often hard to open because they are water resistant. The backs are also hard to close once you get them open.
In the past, I spent between $6 - $10 to have a new battery installed. There used to be a little jeweler in the Crystal City Underground near my office. Today, I replace them myself. If you can afford to have a jeweler do it-- then you should...
Other things I will be doing?
Planning Holiday Dinners
ATP Men's Championships
Completing my Holiday Shopping
I have a couple of other distractions, however mostly busy with research for projects.

Tuesday, July 07, 2015
Wimbledon has been on since the week before last Monday [yesterday], and I have done little else. Local family members made the annual trek to Wilmington, NC for the 4th of July and I stayed home.
The Women's Quarterfinals are on today-- so most of my morning/early afternoon has been/will be spent watching those matches.
That said, today I did take time to have a great lunch-- shown in one of the photos below. Also shown, I have taken time out for many great meals.
Other things I have been up to:
My Conair Curling Iron [page 2- lower left], stopped working [had it for over 10 years, and now used daily since Feb. 2015]- so I ordered 2 more, along with a new watch. Next, I am going to get an assortment of watch batteries and a device to remove watch cases so I can put in new batteries. I used to have the watch repair shop in the Crystal City Underground do all of this. Now I just buy new watches.
Another of my great lunches...
All sorts of news, though nothing to report here..

Tuesday, April 07, 2015
Easter was nice. My blooms are starting to come out. Watched the Finals in Miama [Tennis].
That evening, after dinner and the men's final in Miami- I watched Lucy with Scarlett Johansson. I thought this movie was pretty interesting.. here are some scenes.
The next morning, I used a tablet app-- "Screenshot Easy" to grab these scenes from the movie.
Have you researched the new Chromebox offerings-- [see here]? Just started looking at these.
My tablet has become an invaluable asset. The Chromebox is similar however more a desktop [stationary] offering. Verizon FiOS allows me to watch many things on my tablet [WatchESPN, FiOS Mobile, TennisChannel, etc. FYI: Watched the movie Lucy with my Tablet] and a desktop version would enable greater resolution and a larger picture.

I also updated my Amazon Computer and Electronics Store, listing a more enhanced version of a Chromebox- than the one I reference in this post. Check out all of the offerings to see the different options. Just think, all of your favorite tablet apps running from a desktop.
News from Washington? Lots, just not worth repeating here. Is there an end in sight? Not sure. ACLU guy is back... yes, some relief from those using government issued consoles.