Friday, June 01, 2018
Some are aware, I use my news service, WiredPages to showcase my custom software tools and interfaces.
Its primary function has always been to provide "real" demonstration of my software widgets and tools, allowing visitors an idea of the type of customization I [QiSoftware] offer.
I have provided this information in the past, however feel new visitors may not understand the primary intent of the news service [WiredPages].
As indicated in an earlier post, over the last two or three months, I have been working to repair most of the tools.
Security issues caused by a server move [about 4 years ago] that I did not understand, prevented most of the tools from running. Appears to be mirrors and masking issues. You may have noticed, over the last 3 or 4 years though I mention the service, I rarely provide links. All of that is changing.
Visitors over the last 2 months may have noticed- things are beginning to work, however I am still holding off on the installation of some of the updates or new tools.
Today, I created a new interface [Java Servlet] for the Shopping page which showcases another use of the Amazon Product Advertising API.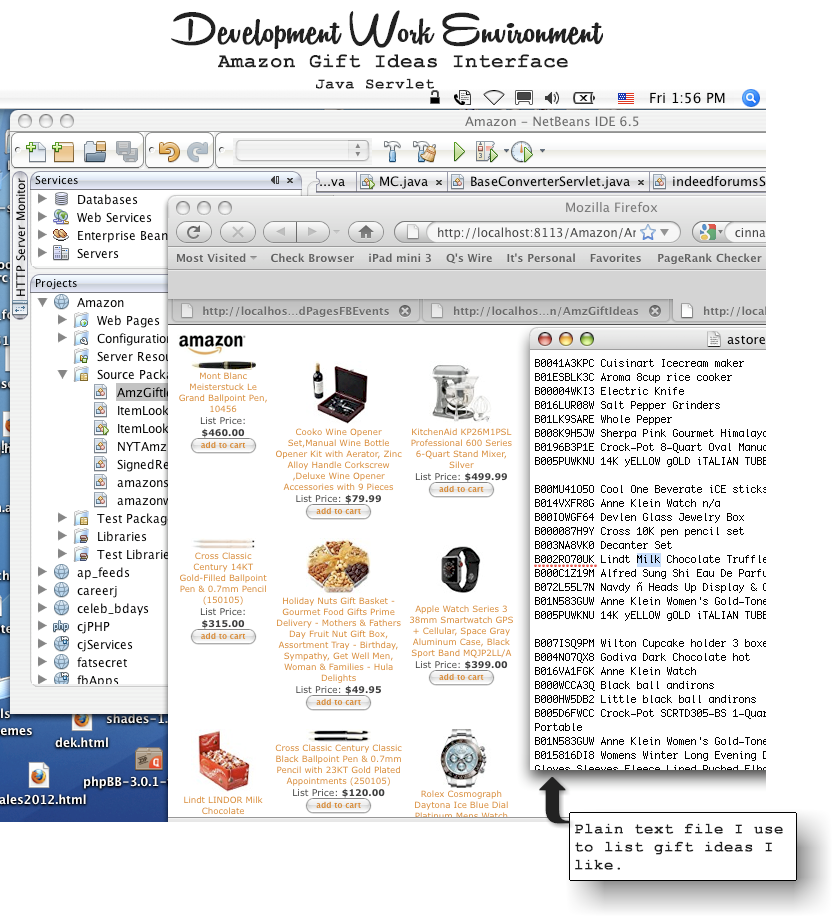 I have several tools that use the Amazon Product Advertising API, so this new tool only offers another idea on ways to integrate Amazon affiliate resources. I am not sure if I am going to install this new interface, another security issue, however I am almost finished with debug. I may also change one or two things with the appearance.

Tuesday, May 08, 2018
For reasons I am not going to go into here, though I have continued the tedious process of converting my old Java applets to servlets, I am no longer installing the updates to the server.
Work on the Quick Number Base Converter servlet was completed about 2.5 weeks ago.
Be back soon to provide details about some of my other projects and activities.

Friday, April 27, 2018
Among many recent updates to WiredPages (WP), the Basal Metabolic Rate (BMR)1 calculator maintained on the WP Health page was updated from a Java applet to a servlet.
The illustration above taken before work was complete, however I wanted to show the difference in the applet version versus the servlet. Updates like this conversion now allow visitors using mobile devices to interact with many of the WiredPages interfaces that were originally developed using Java applet technology. Typically, mobile devices, i.e., iPads, Androids, tablets [stand alone] and phones do not support Java applets.
Briefly, some of the other recent changes:
Added a new Dictionary interface to the Reference page.
Added Famous Birthdays to the Style & Events page. (Did not update the online birthday database with the master version I use off-line for software development and testing. Security issues, however the current online version is pretty robust.)
Updates to the interfaces on the Government page.
Slowly, updating links on most of the pages.
Yesterday I decided to take a break from software development. I went out to take photographs for business community projects. See my social media link icons, top right sidebar.
Today, again I did not pull out my Macbook [used for software development and illustrative documentation screen-grabs].
It has been a busy 3 or 4 weeks insofar as updates and rewrites to WiredPages interfaces and I still have lots of work to do.
1BMR is the amount of energy expended each day when the body is at rest.

Sunday, April 15, 2018
Over the last two weeks, there have been extensive updates to WiredPages and the associated Busines Directory.
Over the last 3 years because of server mirrors, redirections and moves, you may have noticed the "No Authorization" message on several of the pages where security triggers have stopped execution of many of the tools that were available with the service.
Sometime ago, I started updating the underlying software for some of the tools, however put off the actual installation of the new software. Documentation of this work, provided in Remix blog posts.
Over the last two weeks, because I decided to prepare to re-establish the news service [WiredPages], I found many of the tools broken because either the data source updated their offerings or unusable because the "Java Applet" is no longer supported by newer browsers or tablet devices, i.e., iPads, Androids
To be honest, I had no idea so many of the tools were in disrepair and I have been working 12 hour days to fix the problems. I still have a lot of work to do.
That said, I wanted to give you an idea of what I have been doing [and where I have been doing it] for most of the last two weeks.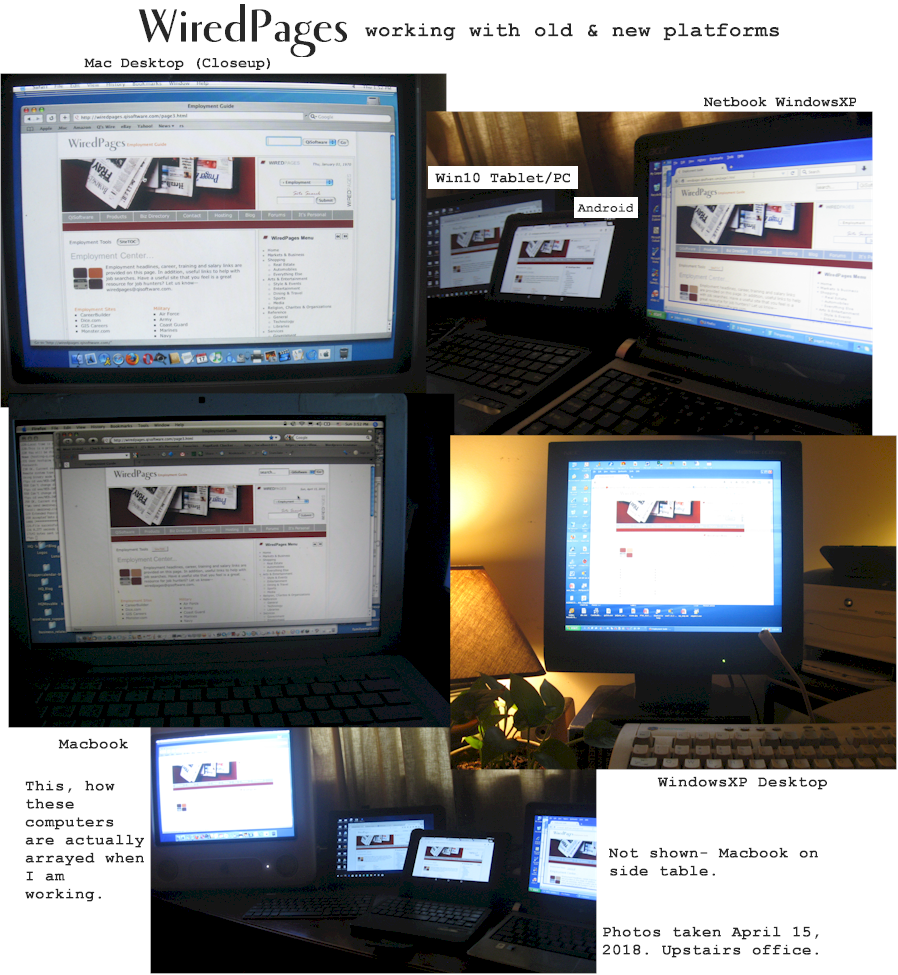 I use the Macbook for software development and the other platforms to ensure the new tools and site updates work on as many systems as possible. Some of my computers are very old and most of my pages and tools still work in those environments-- as well as new.
When will I finish? I used to work 12 hour days just to ensure the site and its tools were in working order. Yes, I also liked adding new tools. So the answer is- not sure. I am busy and actually miss working software issues-- so I am not unhappy about this-- just a little tired.
What's been updated? Will update this later, however here are a few examples....

Saturday, April 07, 2018
Normally, my software development efforts are discussed in the Remix blog, however because of the many projects ongoing, I have chosen to use this less formal setting for discussion of my latest interfaces.
First, recent visitors to WiredPages will notice I updated all of the AP News Headlines interfaces. The following illustrates both the new interfaces and how they used to look.
When I developed the original interfaces, I used a combination of Java applets & servlets. Now the interfaces are comprised of only servlets. The reason? Many desktop browsers no longer support Java applets and mobile devices, i.e., iPads, Androids, etc., never supported the Java applet.
The following pages [WiredPages] have new AP News interfaces:
You will notice, some of the pages [WiredPages] still use Java applets. Firefox and MSIE are able to run the applets, however you need to set the security settings to enable engagement.
The Java applet shown in the illustration above [lower image in the illustration], was taken from a recent screen-shot using my Windows10 PC/Tablet and the Firefox browser. This of course, before the interfaces were rewritten and online versions updated.
Some of the WiredPages tools that use Java applets have been rewritten using only Java servlet technology, however I will not update the online versions until I workout security issues.
The second interface just completed, is an interface that provides visitors with the latest New York Times Best Sellers [books] and the Amazon link for purchase.
The interface illustrated above uses the following resources:
Amazon Product Advertising API
New York Times API
Java Servlet Technology [Java Servlets run on servers and are typically faster than other server side programming/scripting technologies.]
The new interface is ready to install, however I am still deciding where to showcase the tool. Options include: the QiSoftware Products Catalog or the Libraries page of WiredPages. Yes, security issues also a factor in when the interface will be installed.

Thursday, April 05, 2018
Yesterday, I made a carrot cake. I used a recipe adapted from one found online. The cake turned out great, however one ingredient as called for by the recipe, seemed excessive- the reason I am not providing the link here.
The recipe called for two cups of sugar, so I decided that just over half of that amount would be more than enough, given so many of the other ingredients were naturally sweet. I also based this decision on other cakes I have made using similar amounts of flour and sugar.
What else?
WiredPages and the associated Business Directory are getting quite a bit of my attention these days. Hope to release more of the updates in the near future.

Monday, March 26, 2018
I had a busy weekend. While continuing efforts to integrate all areas of my sites with analytics tags, I also updated some of the WiredPages Business Directory pages. Discussion in this Remix Blog post.
Today, I booted up my Macbook to check operational status of several software widgets and tools. The following illustration shows two of the tools running in local mode on my Macbook.
There were no errors with the Amazon Product Search tool, however not the case with the Zillow Zestimate widget. Happy to report, I was able to correct those issues.
Over the last 3 years or so, I have updated or entirely rewritten several tools associated with WiredPages and other areas of qisoftware.com, however because of a security issue- have yet to install the updates. Sometimes, I simply provide reminders that the tools exist and are operational.
Other things I did over the weekend & today?
Movie: "Atomic Blonde" w/ Charlize Theron
Showtime Series: "Billions" Season Premiere
Updates to the useful Business Tools... list.
Created and saved new Buttons using my PayPal business account.
New header graphic for Remix Blog - playing around with MS Excel.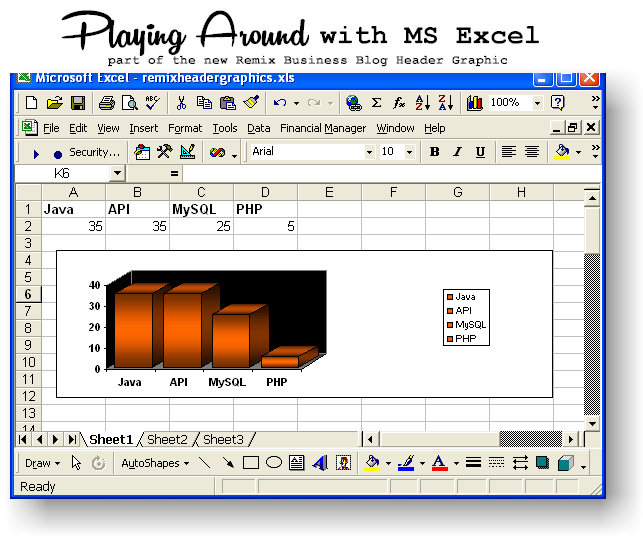 I am planning a special meal for the upcoming holiday (Easter), so I will be a little busy by the end of the week. Between then and now, hope to continue testing and updating my software tools to insure they are operational.

Monday, February 12, 2018
In an earlier post, I mentioned I registered several new domains- including reginadenisethomas.com. Because of a glitch with Tomcat [jsp support], a web hosting service feature I use on qisoftware.com, I was unable to correctly access the new domain as the add-on domain I setup and pointed to via the domain registrar.
Recently, I decided to research and fix the error [when requested- reginadenisethomas.com resolved to qisoftware.com], however had to first have the web hosting provider for qisoftware.com- delete a system entry that I was unable to access.
At this time, I am not doing much with the site, however did provide my resume.
Other things I have been working on?
Store updates:

Integrating and testing this formula:

"=IF(ISBLANK(G43)," ",IF(A43='Sheet 1'!A159,'Sheet 1'!G159))"

in an Excel Workbook used for finances.
Checking the status of my tax refunds.
Monetizing reginadenisethomas.com.
New batch of the lemon loaves, mentioned in an earlier post. We love this recipe.
Getting something new with my tax refund? No, already moved the funds to a savings account.

Friday, October 20, 2017
For the last two days, I have been developing a new Microsoft Access Database to assist with running, tracking and reporting items associated with an affiliate program.
Thus far I have created the following elements for this new database:
2 Tables
1 Form
4 Reports [2 HTML snippets to use with my site areas]
8 Queries
1 Macro
Data Access Page [still working on this]
Though I have extensive experience developing and working with SQL compliant databases [and Microsoft's Access product], in recent years my work in this area has concentrated more on MySQL development efforts and Java JDBC programming.
This has been a great exercise for me, in that I have been looking for a reason to play with Microsoft Access again. I am pretty pleased with my efforts thus far. In 1993, when I first started working with Microsoft Access, I was pretty impressed, and I must say-- I am still impressed with its power.
That said, in 1993 I was writing front-end c routines, back-end Fortran code, c-binding for DEC's RMDBS, and the X-Windows System platform to develop graphical user interfaces for my programs.
When I was tasked to come up to speed with Microsoft's new offering [Access], I felt it comparatively easy to my other system development efforts.
I still have the original HR System I developed for my Crystal City Rockwell office. The system was pretty extensive and gave me a great opportunity to develop in the Windows environment.
Back then, I mostly developed software for Unix or VMS platforms, and used a PC to document my software development life cycle efforts.
I also used Microsoft Access to create a Program Trouble Report database that was used to support Configuration Management efforts for our contract deliverable programs. I also have this system.
My résumé boasts, Microsoft Office Power User, however until this week I had forgotten just how powerful this resource is.
Next week, I am going to continue looking at the Facebook API. I have been adding national events to the WiredPages Facebook page, for the new widget/servlet I am developing for the Style & Events page. See illustration of a similar interface here.
If you would like to have your event listed-- contact me at wiredpages dot qisoftware dot com. Check out the list to see the type of events being listed.

Friday, October 06, 2017
Mostly an uneventful week, however I was able to complete several tasks I had been putting off [discussed below in the itemized list].
Noted in the above illustration, took photos of area points of interest including the now complete apartment complex, "The Arundel" and the Live Hotel construction site @Maryland Live.
Went by my business bank on Wednesday, October 4, 2017.
Booted my Macbook today [these days I rarely do this- since I am not in software development mode]:


... updated the Thingamablog Remix Business Blog. Sometimes I make minor changes to a blog's appearance-- via the web hosting cPanel interface without installing the updates to the "master" copy of the blog. The "master" database, system and associated files for the Thingamablog Remix blog are maintained on my Macbook.
integrated other minor changes to the Remix template and backed up the entire blog to an external hard drive.
Began development work on the new interface for the HanoverMaryland Businesses Page which accesses the Facebook API. Minor issue with SSL Certs. Hope to complete this project tomorrow.

Paying bills, business phones, site hosting, etc. Always want this noted.
Minor updates to my stores:

Played around with a newly released site/blog monetization tool.

Happy the weather is cooler. Since I am going out a bit more, I have added a few items to my wardrobe that will show up in the coming months. I am also planning a nice holiday weekend and meal. Hope you are too.

Friday, September 22, 2017
It is finally here, the first day of Autumn. I love this time of year.
Social media posts-- HanoverMD Businesses
Movie: La La Land
A new Facebook application that will display upcoming events from the Hanover Maryland Businesses page to websites and blogs. Will post about this project later on my business blog [Remix].
Paying business related bills.
Research for the stores. Links located- upper sidebar on the right.
Illustration below shows partial results from the Facebook API. See "new Facebook application" referenced above.
I think it is going to be a beautiful Fall. Are you looking forward to the season?
By the way, did you notice the number of upcoming Job Fairs or Hiring Events in our area via this link?

Friday, August 11, 2017
Earlier in the week, I had problems with the MySQL databases associated with the NS&J Forums and Q's Wire Blog. The forums use PHPBB and Q's Wire is a WordPress blog that is hosted on qisoftware.com. If you tried to access either the forums or blog, error messages indicated there were "database connection errors".
Recently, my web hosting provider upgraded a number of system software services on my server- including PHP. Initially, I thought this may have been the problem, however now I am not so sure.
Somehow the database passwords became misaligned. I am the only authorized user with access to cPanel- [hosting domain management interface] for both domains [qisoftware.com & hosting-q.com]. So, it appears these errors were caused by someone's deliberate actions and no, I do not think it was the web hosting provider.
After realigning the passwords, I requested full- backups of both sites.
I also fixed the Blogger Calendar's servlet for Q's Wire. The screen-grab captured using a WindowsXP system running Firefox browser version 43.0.1 (the reason the applet works without any special security updates to the system's Java control panel).

I installed the Blogger Calendar in the current version of Q's Wire's template for this demonstration only, however if you view the source for any page of Q's Wire, you will notice the "commented out" script for the Blogger Calendar.
What else have I been up to?
Shopping online for a birthday present for my sister. I am pretty happy with my selection and picked two from my Gift Ideas store.
Updated Business Tools I Heart post, on the Remix Blog.
Other minor domain issues with qisoftware.com. Email spam options also affected by someone's deliberate actions. Also, changed the domain hosting password.
Rogers Cup Tennis
STARZ's "Power" series.
Arundel Mills Cobbler to have a pair of heels repaired. Liked this experience, 20 minutes my shoes are ready.
Social media tasks for the Hanover Maryland Businesses, Facebook page.
It was not all bad this week, in that the problems were resolved quickly. I was also happy to boot-up my Macbook and work on software code issues. I miss working software development issues...

Saturday, May 20, 2017
Recently, I have been working several projects mostly associated with the HanoverMDBusinesses Page maintained on Facebook.
Preliminary tasks [for one of the projects] included, registering two new domains:
hanovermaryland.org [future full blown website similar to ococean.com]
reginadenisethomas.com [software and other support tools for my projects that I do not want hosted on my business sites, i.e., qisoftware.com and hosting-q.com]
I also created a new Instagram account that will be used exclusively with the HanoverMaryland Businesses page and site.
Currently, the Facebook page uses the QiSoftware Instagram account w/hashtag "hanovermdbiz". In the future, the new HanoverBusinesses Instagram account will be integrated on both the page and site.
To provide a more professional appearance to the photos published via Instagram, I have been playing around with the Photo Apps that were pre-installed on my Android and Windows10 platform.
Both apps, quite frankly are pretty sophisticated and allow for incremental angular rotation and image cropping- both of which I find quite useful. I use these apps because I post Instagram photos from my Android to the QiSoftware account and now from the Windows10 platform to the new HanoverBusinesses Instagram account.
The HanoverMDBusinesses page is sort of a hobby that I started in 2010 and work when time permits. I hope the new [future] website and other online resources will engage visitors and promote the business/entertainment/shopping/dining community that exists just outside my back door [figuratively speaking].

Saturday, August 13, 2016
We are having a heat wave-- and all I want to do is stay in. I have caught a lot of television programming over the last couple of days.
Included in my viewing:
Friday night, caught the 2002 version of "The Count of Monte Cristo"
Tonight [Saturday], HBO is airing "Brooklyn" at 8:00.
Tomorrow night [Sunday], the latest episode of "Power" at 9:00-- Join STARZ Free Trial.
NBC and their affiliates' coverage of the 2016 Olympics.
Investigate Television & the "Snapped" series
A couple of weeks ago, I "fixed" an issue with a feed on the WiredPages Home page which has been in disrepair for over a year.
No, I have no plans to do more at this time. As I have explained in the past, because of an issue with how I secure my widgets/applications I will not update the applications until I can move the IP. I am not sure when this will happen. This recent "fix" only because it did not have the security feature I incorporate in most of the other widgets I developed for WiredPages.
BTW: Every so often I get requests to have links included on WiredPages. Because I am not maintaining that area [wiredpages.qisoftware.com sub-domain] of the qisoftware.com site-- I simply note the requests however make no updates.
Thank you for your interest in WiredPages. I would love to get started with the many changes and fixes I want to make. Unfortunately legal issues and the security of my code prevents this at this time. I plan to make the site more mobile friendly and make some changes to how I incorporate Java Applets.
Lately, I have been working a couple projects, however the heat and other health related issues have me a little slow about getting things done. I hope to be up to speed by early next week.

Sunday, September 27, 2015
This week, installed Windows10 on my Mother's HP Notebook. Insured Java Applet Tools like the Blogger Calendar on this blog-- run on her system. Updated the Internet Options Advanced Settings which were reset when the new Windows version was installed.
I have noticed that some of the latest releases of browsers [e.g. Chrome] for the Windows platforms are moving away from support of Java Applets. Oracle/Java addresses this issue here and here.
Macbooks, Mac Minis and other Apple Products [desktops and Macbooks] are not having the same issues with Applets and browser support. The Apple Safari Browser continues to support Java Applets.
Unfortunately, I need my tools and widgets to work with all platforms, so in the future I will be rewriting a lot of the tools using only Java Servlet Technology and not the combination of Java Applets and server-side Servlets.
That said, when I start updating my sites again, I will also need to branch around any Java Applets still in use [not sure what I will do about the Blogger Calendar], to support mobile devices like iPads, Androids and other mobile devices, e.g. cell phones. Some of you may have noticed when on your mobile devices, and visiting some of my site areas-- there are missing plugins. These are the Java Applets that tablets, iPads and phones do not support.
Another issue with my Mother's updated system? She seems particularly put out, one of her games, Hearts is no longer available with Windows10. I am still looking for an alternative she likes.
Other things I have been doing [or will be doing]:
Tennis: Wuhan and China Open [Major]. WatchESPN covering a lot of the action, though most of it early morning. TennisChannel picking up rebroadcasts.
Continuing minor cosmetic updates to site elements- mainly on the blogs.
Upcoming: The Affair on Showtime resumes Sunday, Oct. 4th, 2015. Check your local listings.
Verizon FiOS carried live coverage of the Pontiff's visit, so I caught a bit of that. I have never noticed FiOS dedicating several channels to an event of this type and it was kind of neat. Rebroadcasts are scheduled for at least the next couple of days..
A number of business related tasks. Check out the Remix blog.
Researching for the Amazon Stores.

Monday, April 27, 2015
In Feb. 2015, I developed two Java Servlets to pull earnings data from professional tennis tracking sites, which populate Excel Spreadsheets for selected professional tennis players.
The following illustrates an example of the earnings data returned- when I run the WTA women's servlet.

Every Monday [except when no tournaments were scheduled the prior week], I run each of the servlets and update the corresponding spreadsheet.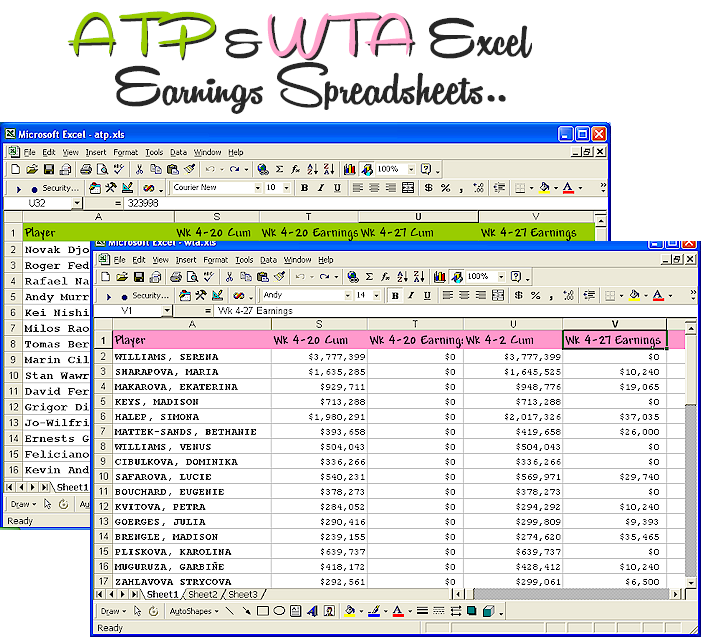 This week, though tournaments are scheduled for both men's and women's professional tennis, for the most part- they are not being televised. So, I will keep busy doing other things.
TennisTV is airing some of the tournaments, however I do not have a subscription for this service, yet. Mostly, I watch The TennisChannel and WatchESPN.
Two major tournaments are coming up, Madrid and Rome, so I think the media is gearing up for the extended coverage they will be offering starting next week. The tournaments are one right after the other.
In the meantime, perhaps I will be posting more to my blogs about other doings....

Sunday, January 18, 2015
As you may know, I develop Java Applet applications. Examples include the Blogger Calendar, World Weather Tool, and many of the other tools that were found on WiredPages.
With my recent Windows98 system upgrade to a WindowsXP platform, I found issues with Java support that I had to resolve and want to address.
Because I setup developer environments insofar as Java, on the main computers [Macbook and Acer Netbook] I use, I seldom allow automatic upgrades of my Java development nor runtime environments.
What this means, I am sorry to say I did not understand fully that my Java Applet applications are having problems on older platforms like Windows XP, where Java Runtime Environments are allowed to be updated when a new release is offered.
I do not want to bore you with too many technical details, however briefly want to explain that the Java Development Environment [SDK or software development kit] that I download for Java I rarely update. I can do this because I use the early safe AWT framework which rarely changes. This allows me to be consistent across many platforms [Macs, Windows, Linux] without having to write too many code workarounds for the many platforms and the browsers they support.
Unless you are a Java Developer you will not need to worry about downloading the Java SDK.
The Java Runtime Environment is the problem. This is the framework that allows Java Applets to run in most Internet browsers.
What I found:
My Mother's Windows 7 HP Notebook allowed an automatic Java runtime environment update. The update was for a Java 7 release which blocked applets from being displayed in her browsers, e.g, Blogger Calendars on my Blogs would not appear. It was an easy fix to update within the Java Control Panel to enable Java Runtime Support for all of her browsers. The Java Control Panel is found under the Control Panel- click Java.
When I was updating my new WindowsXP system, I downloaded a Java 7 runtime environment along with later versions of browsers I had been using with my old Windows98 environment. Though I was able to get the Java 7 runtime environment to work for Internet Explorer, I was never able to get Firefox to work. So I downloaded a Java 6 Runtime Environment release and then deleted the Java 7 Runtime under Remove Software Programs also found under the Windows Control Panel. This worked.
In summary: The Java 6 Runtime Environment releases work for everything. Java 7 and 8 you have to make changes within the Java Control Panel.
As I stated earlier, the Java Software Development Framework I use is very safe and does not require signatures for my applets. Later Java features like Swing and FX were more powerful and required developers to "sign" the tools for use over the Internet in browsers.
This is the basis for the new Run query that Java 7 [and above] Runtime Environments prompt for when a Java Applet is encountered on any page you visit with a browser.
I would like to protest to Oracle, Sun and Java about the new security measures implemented across the board. Only in that I use the very first framework-- Java AWT and it is very safe. The warnings from the Java 7 [and above] Runtime Environments look more dangerous than they are for my applets and applications. That said, only allowing updates through Java 6 Runtime Environment Releases will correct the problem. See this link: Java Archive Downloads- Java SE 6.

The following shows the options for one of the Java SE Runtime Environment Releases, 6u39. Major release 6 update 39. I used this one with my new WindowsXP platform. I used 6u39 because I have 6u31 on my WindowsXP netbook that works. Why not 6u45? I am a programmer and 6u31 "looks" more similar to 6u39 than 6u45. We tend to note major differences with numbers. That said, they do not use fractions, so maybe it did not matter. I had a Java SE 5 release on this system before I did the recent Windows XP upgrade. I am showing the 32 bit release. My mother's HP Notebook is a 64 bit system, however when the automatic update was installed it also used the 32 bit release.
I may update this article to include more images, of how to access the Java Control Panel and exactly what you need to do, but it will be for the Remix Business Blog. This is not really that complicated.
What about the newer FX and Swing frameworks with the older runtime environment? By default they always required signatures anyway. That said, what I do not know is how newer SDKs work. The software development tools and the applications that are produced by the newer SDKs. My older ones will not allow me to do certain things unless I sign the work. My tools do not require the signatures and should not. I do understand it was a global decision for all frameworks but feel my tools are a lot safer that some of the newer developer frameworks like AJAX or JQuery.
Around Summer of last year, I noticed the Washington Post stopped using the Java Applet they used for years [starting in 1998 or so] for their Crossword section. This worried me. I knew I might have a problem [with my abundant use of the Java Applet] but did not investigate the reasons for their change. I think the Crossword is now a Flash program. Do I plan on changing the Blogger Calendar? When I move and fix most of the widgets on WiredPages what will I do? Most of the widgets on WiredPages are Java Servlets that run without a Applet GUI interface. Some are Applets. When and if I move the site-- I will make those decisions. Yes, I have given it some thought.
In the meantime, If you are not a part of academia [they tend to do a lot of work with Java too and like new features]-- and loved the way WiredPages worked-- Java 6 Runtime Environment Releases will work across the board.
Access the Java Contol Panel on your Windows platform:

Clicking the Java Icon provides the Java Contol Panel. To prevent updates use the setting shown here under the Update tab.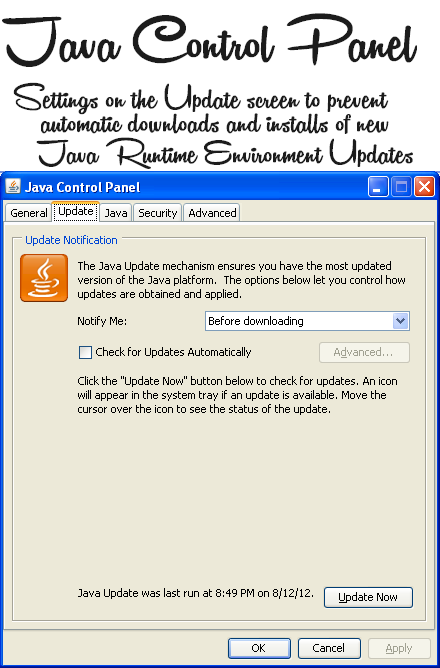 The Java Control Panel refers to the release as 1.6. However the releases are referred to as 6, 7, or 8. Only the number after the decimal [yes, they do use decimals]. Keep this in mind if you have to remove a later version than 6.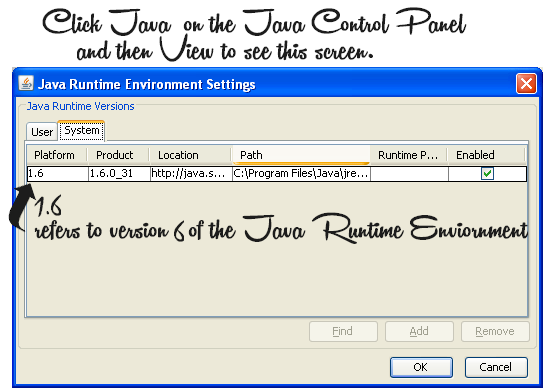 I have tested the Java 6 Runtime Environment releases and they work [also referred to as 1.6]. I have found problems with 7 and 8 using my Windows systems. These Java Runtime Environment downloads only assist with running Java Applets in your browsers. This should not affect other browser features or operations.

Tuesday, April 01, 2014
Scenes from my life lately...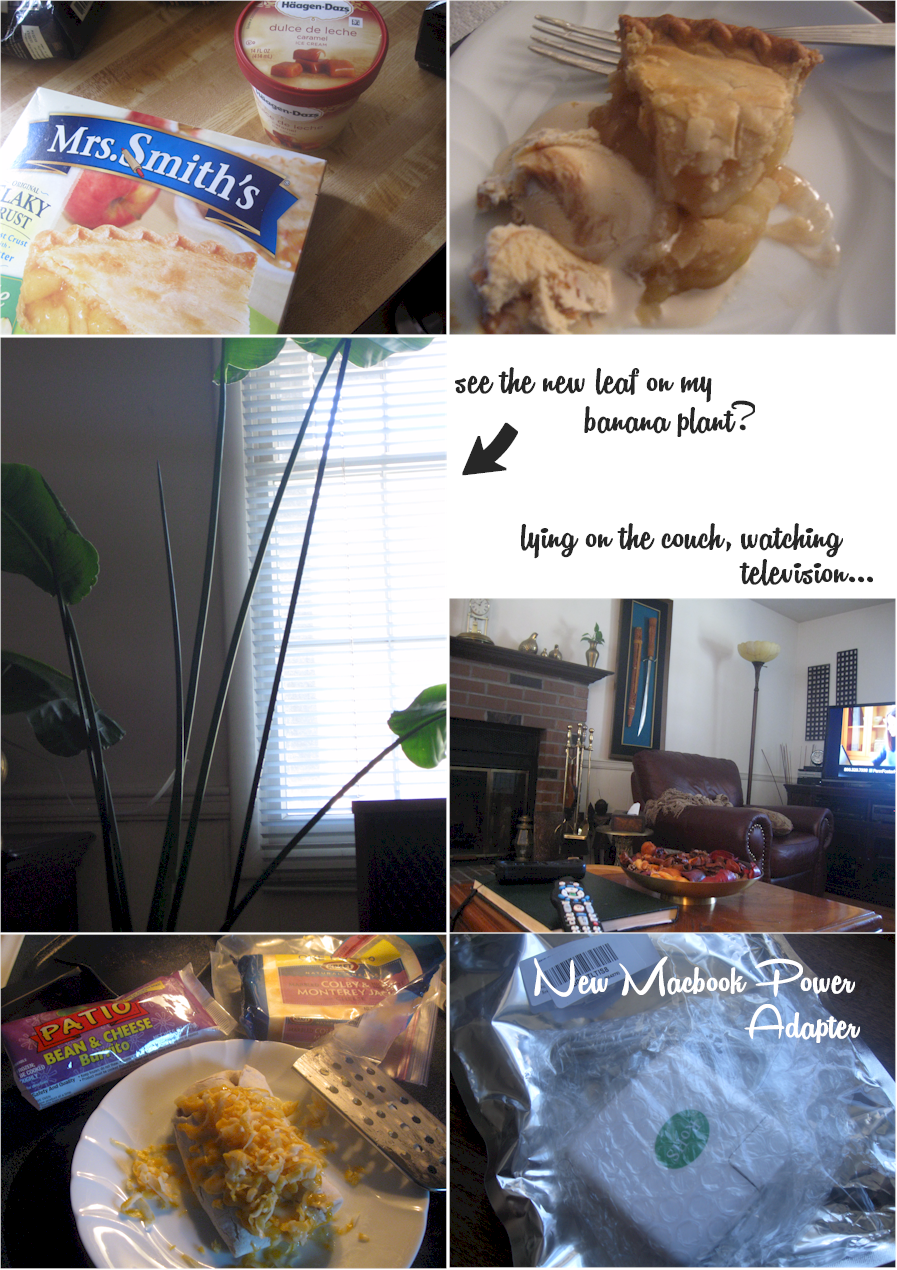 This morning, tried to fix the servlet that provides the feed for this blog. Too much interference on my servers.. Believe it or not, my site is blocking program calls to resources on my site. It appears this was done- in hopes I would move my interfaces to qisoftware.com. Most of the interfaces I developed for WiredPages are hosted on Hosting-q.com. Boy was I mad this morning when I noticed this problem. Also noticed the old IP is still good. Looks like an attempt to mask the 199... ip address. See Q's Wire for discussions about recent qisoftware.com IP address reassignments by my web hosting service.
Please note, I have no plans to move any interfaces from hosting-q.com to qisoftware.com, even after I move the site to new servers if I can ever afford to do so. And again, no I have no plans to give qisoftware.com nor my business [QiSoftware] away.
Nope, Washington did not opt out of the April Fools tease-- however, I expected it.
Other things going on, doing a little gardening in preparation for spring blooms. The Hydrangea on the side of the garage was too large so I cut it back and cut back some of the old blooms in the front garden to make room for spring growth.
Still loving the Southern Maryland Inn project. I regularly list fine dining menu ideas on my Tumblr blog.

Monday, December 16, 2013
It is pretty quiet around here today. The snow melted yesterday, so I am going to take my car out for a spin. It has not been driven in almost two weeks and I need to take it around the block.
Other things around here-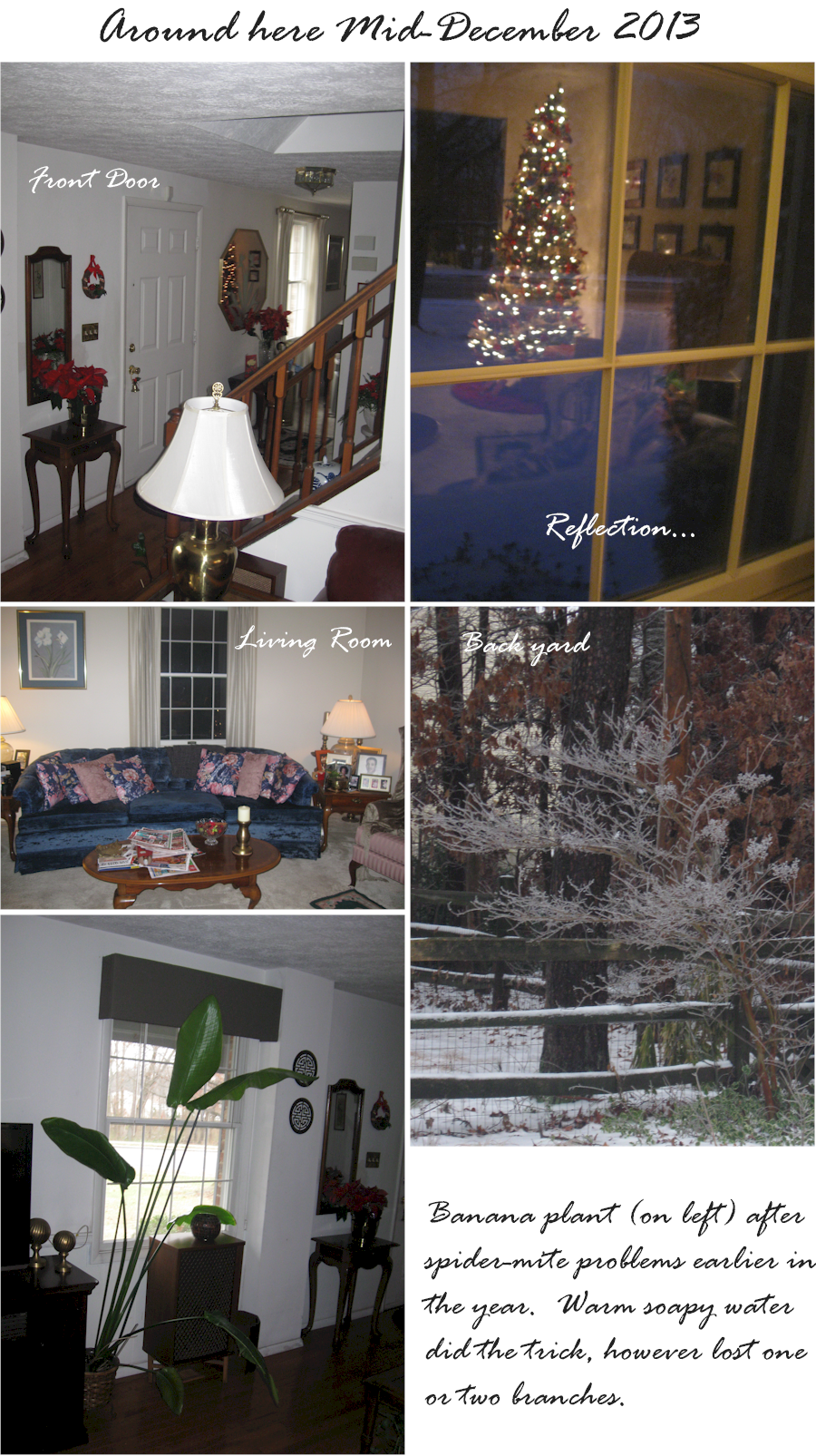 For those wondering about my Banana plant after the spider-mites? She's doing okay. I had to trim back some of the leaves-- and in my opinion, she is not as pretty-- however I am hoping I can bring her back. I think the pot is too small-- but I really do not want it to get any larger-- so I am simply going to wait on the new leaves to start coming in.
Not much else going on. Updates to my Amazon Stores.
This morning, I also noticed the WiredPages ZipCode Retriever located on the Business page is no longer providing Zips for street addresses. The Geo Coordinates Tool on the Reference page works. I really need to get busy on several updates [deleting bad links, etc.] to WiredPages. Maybe after I return.
News from Washington? Full steam ahead with the tease. Not sure why? Already explained I may cry starting in January. Right now-- in good spirits, busy.I have decided I love shopping online for my stores.

Tuesday, August 27, 2013
I have been working on different site areas [i.e. graphics on the WiredPages Style & Events page, social media linkage, blogs, Amazon stores, etc...], to include updating lists on the News, Software & Java forum.
Lists include:
The News, Software & Java forum is essentially an area of qisoftware.com where I list things. SEO types love forums-- and although I like the idea of a forum, I knew I could not afford to have members update my boards with ongoing threads and posts. A web hosting service once deactivated my account [qisoftware.com] because of the forums.
Today, there are about 1000 daily sign ups on the forums. Long ago, I wrote a php procedure to help manage the sign ups for the forums-- in that the underlying database could be overwhelmed.. If I ever move the sites to a dedicated server-- I will make the forums active to others.
That said-- my recent work on the boards led me to the administration page and logging I do not understand. I am the only administrator for the forums. FBI- do you see anything that means anything to you? Note Guests. That said-- hear to many updating what they should not update. IP logging.

News from DOJ/FBI? For some reason CIA still in the mix. I have already said no thanks. Not sure why the recent series of communiqués-- but I feel DOJ and FBI need to check into why the CIA continues on a path-- I have already said no to. Bad night.. get the tapes. I am not asking you to do what you promised to do-- why continue to do this? I said no.. my affiliates and the source of the funding said no... all agree I am owed and no national security threat. Why do you continue doing this... turn the vibrate off. FBI--- to see what kind of pressure I can endure? CIA needs to get off me. Dr. Beyers [BWMC] please give him your reports.. 18 years.. I am documented... Back off CIA.. not kidding.
In other news-- the Listmania powering the Amazon store in the sidebar of this blog is working again. This means I can again-- add and delete products from the Listmania that will show up in the astore widget in the sidebar. That said, the underlying categories associated with the store are actually populated by individual products I select but not stored in the Listmania. This store shows how to populate a store with both a Listmania and individual products. The only drawback? The category products are not part of the Listmania so those items are not rotated in and out of the astore widget with each request for a blog page. You can click on the Things I Heart link to review all of the categories. The astore on the Business Blog uses only individual products so you are able to see the products rotated in and out from the store's item list.

Tuesday, July 02, 2013
I cannot now remember what I was watching-- it may have been a movie with Taye Diggs-- that mentions the new Harlem Renaissance. Homes are being remodelled and property values escalating such that yuppies find it a very attractive place to buy.
I was also a big fan of "This Old House" with Bob Vila and Norm. This years ago when i was still with Rockwell. So when i was coming up with ideas for Washington Style-- I thought a rehab of a Capitol Hill Town Home would be an interesting segment if a reality show was being purposed as well as video footage for the website.
I often come up with ideas for Washington Style-- while I am waiting for washington to finish. I am told business likes the idea, however not that impressed that government types want to run it. Neither am i. I have said no. Too government that do not think like entrepreneurs.
So yesterday, when an earpiece voice claiming to be Robert Reischauer asked me why I thought it was a good idea-- and my question response was -- why would I pitch to you? I want to pitch to Discovery, Disney, Bravo or PBS-- did I "screw me again?" That said, when I first came up with the idea for a segment [rehab projects that dealt with all aspects of style]-- in late 2012-- everyone said it was a good idea.
Later in the day-- Bob said, he was trying to play devil's advocate and have me pitch to him so he could pitch to others. Someone else chimed in.. Bob, they actually want to talk to Regina and not you, okay.
I am told Robert Reischauer is x cia-- and somehow related to Angus.. I am trying to get DOJ to end this and US Government types from the cia will not know me when I do.. Bob-- I am told this day it is ending then it does not.. I was also told-- I screwed myself yesterday-- because Jason was supposed to start today. A good week because there were only 4 business days and they only wanted three payments for the week. Some think I have a smart mouth.. I think I am logical. I often worry about a young relative because of this.. I am logical. If I wanted to smart off -- I would.. I am not going to know government when this ends.. I am too disgusted with all of it. I have said-- if the FBI wants tabs-- I'll be more than happy to accommodate.. that's about it. Keep in mind my mother is a president's daughter and they have always had tabs. I screwed me because I told you no? Bob--- I keep thinking you look smart. Get washington off me.
The washington style project was my business donation to the area and I wanted to find the right team to run it. an old guy from the cia is not the right guy to run it-- especially if you need my ideas and everyone knows it.
Real business people do not like dealing with old government types unless to get a government contract. I do not want a contract. I want you to stop violating my rights and to get off me.
By the way-- since I wanted to rehab the house I am in and it is close enough to washington-- thinking this would be over any day-- I thought this house woudl be the first-- since it was going to be rehabed in the first place. Would I be in the show.. no-- just the contractor and the architect.
Tired of old cia all over me.. I said no.

Saturday, March 02, 2013
Sometimes, I use ImageComposer on a Windows platform to edit graphics and photos. Not as much in recent years-- because I mainly use a Mac platform. That said-- ImageComposer came with an animated gif builder-- so I have been playing around with it.
I wanted to create an animated gif to simulate a splash banner of Washington photos I have taken over the years. Here is the animated gif-- I built.
Still talking about the Washington Style project. I have already determined that a professional web site design firm should be used-- however I have been playing around with concepts and demo's to help the designer get some ideas. Okay, I need a life? Hoping things are happening in Washington...
PS-- because the animated gif is low on the page-- you may not be able to see. Later on today-- I will provide a stand alone page so you can see it. See this link.

Tuesday, February 26, 2013
Sunday, I was researching for the Washington Style project I think about a lot when not being inundated with noise from the earpiece. I come up with ideas and discuss them. I am told there is a lot of interest. Unfortunately, government and CIA more interested than I want.
Anyway, I took an extended look at the author of this blog. I provide info like this-- because I get a lot of feed back whenever I do anything. I knew this before the earpiece was activated via-- abstract noise-- and so when I take an extended look at an individual-- I like noting it. Same thing happened with a house I fell in love with.
Also, I thought about the photos I took Friday-- as related to my outing and wondered if some might make a mistake as to my style awareness-- and my interest in this type of project. I feel the last year has aged me-- and my love of sweets with no treadmill is showing up.
As related to style-- many may note I am more conservative as related to my own personal style. I am more Meryl Streep in "The Devil Wears Prada"-- rather than the models and assistants' faddish styles in that movie.
I have some good ideas and really think I can launch a good business model, web site and hopefully a reality show. Do I want to be on television? No I am not camera pretty. That said-- I am creative. So is the author of that blog-- something I am looking for. I am looking for people with real credentials. Can I do anything right now? No, right now I am just looking.
Back to my style. Sunday, early in the day-- I was a bit concerned that my eyes in the Friday photos were too strained so I took the top photo to see if the strain was still there. Then I thought I should do something different with my hair.
I held it with a tight clasp-- and then curled the ends with a curling iron. This style looks better in person from the front-- but I have an oddly shaped head-- and I do not like my nape- line so I rarely wear it in this style.
The boys-- [earpiece] often tell me "they wish I would dress more often". I think it is an attempt to belittle. Control.. I like me.. I know my faults. I do not want you--- do not wish to have you desire me-- and am a little tired of you trying this crap on me.. I know who I am. stop.

Tuesday, February 12, 2013
I recently posted about a cookie idea I had for a project I am working on. I provided my original idea would not work because the dough was too flakey to achieve the results I wanted.
I made more cookies today-- and decided to try again. This time I melted the butter almost entirely. This worked. [View photo separately for more detail.]
I also found I had to dust the entire cutter with flour and wiggle it on the mat to insure the details were sharper. When I lifted the cutter the dough stayed on the mat.
These are the almond shortbread tea cookies with almond icing I made-- today. I did not ice Minnie and Goofy for the photos-- however feel if the idea were used-- brush on color could be used-- like that used by cake decorators.
My coworkers [from Boeing and Rockwell]-- wonder what I did before I started MarylandWired in 1998 and then QiSoftware [2002]-- [WiredPages 2004]? When not being hemmed up for one reason or another-- gardened, baked and watched a lot of HGTV and FoodTV. My gardens used to be beautiful and I have collected some of the best recipes.
I am still looking at the Washington Style project and waiting on more news from Washington. more positive signs than not.

Tuesday, February 05, 2013
Lately I have been cooking and thinking about a project-- something I call Washington Style. This project has evolved a lot over the years. Several years ago-- I wanted to get a bunch of fashion bloggers from Washington-- and create a group fashion blog.
Then in the Spring of 2012- I thought about the Plum TV site with Kelly Benisom I used to visit-- and evolved the project into another direction. Plum TV as I knew it no longer exists.
I did this mostly because so many in Washington seemed to think WiredPages should be a gift. At the time I thought settlement was right around the corner-- and those listening seemed to really like the idea. Then more recently, Feb. 1st was set as the date. Yes, of course this has been done a lot in the last 7 months-- but for some reason, maybe because of the advance date-- I may have thought it held more promise. Not to say that by the time Jan 31, 2013 rolled around- I was hopeful, I was not-- but over the course of the 2 weeks I put more ideas out there for Washington Style.
Real People doing a show about the website
Sexy because Style, Technology & Business are sexy
Ideas about shoots, etc.
Unknown, college grads [washington], with no ties to government
See if Discovery, Disney, Current TV might be interested. I talk to some well known folks.
Anyway-- I put a lot of thought into some of the ideas and types of things I wanted to do. For instance, the web site one christmas could have a banner with my favorite shortbread recipe using cookie cutters for the White House, Capitol and Washington monument. Washington Style. I thought plastic cutters to get the details. Someone asked to see an example of a plastic cookie cutter. I showed the different cookie cutters my niece and I had collected over the first 5 years of her life.
I then thought a show segment should show how the cookies were made for the shoot and the audience could also click on the web site. the web site of course not a network site- but real. I also had lots of ideas about who could be interviewed. Stars who I know have "condos or homes in DC. And other ideas for the site. But real and educated were key. No limos, no fakes-- no never ending arguments. Real business does not have time for never ending debate.
The more I thought about the site and show detailing real business, style and technology issues the more I thought it would be a hit. Both the site and the reality show. And earpiece listeners seemed to agree. So that is what I was doing for the 2 weeks up until the first of FEb.
I was also cooking and eating a lot. For example:
These blueberry pancakes:
Walnut Fudge Brownies:
Fajitas:
Apple Turnovers with/Icing
Feb. 1st was meant to make me cry. I did not. I have been blogging on Q's Wire -- detailing some of the issues. George I hear you own the site domain I want to use? I have been very productive over the last weeks and excited about the Washington Style project. Why tell you now. For some reason earpiece wanted me unhappy. FBI--how is that? Keep in mind-- earpiece continues to say-- settlement starting Feb. 1st and what will i donate to the effort-- washington style. This in lew of paying the boys. Time, free software, ideas, etc. why keep pretending. i never assumed it would start. I simply offered more ideas... to my original. Actually, I was told--- 10 million was taken out of the pot by the miltary-- and the source sued and asked that all of the money be returned. this about a week ago. Said other plans being worked-- because of this. i am not sure about the truth. I never ask about the money nor set dates. I only listen. So much fraud associated with this-- I let others be my eyes and ears. I assume there is a good reason-- because I do get-- those business partners need the books cleared... My relatives and dc vips-- too greedy and demanding the reason it was set in the first place... Huge fraud issues associated with all of this. Washington-- did not get no and for some reason thought i was one of them. They never read q's wire apparently.
Earpiece just offered how does that pay the boys? Gives to the area.. helps to shed another light on washington. Realtiy show and web site... could bring in a lot more to the area.. fresher look. I am john Q. Public. Aids and insurance not a could good mix. Washington-- needs to remember laws and that it is the nation's capital.
Update Feb 5th, 2013-- tested my shortbread cookie recipe with the plastic cookie cutters shown in the first illustration. The dough was so flakey I could not get it out of the cutter. 2 cups of flour, 1/4 cup of sugar, 3/4 cup of butter, and almond extract to taste. No egg. I tried flour and baking spray with flour in the cutter and it simply would not work. Use of the cutters may work with an egg recipe- but then it would not be my favorite shortbread recipe so I will have to think of another idea.
This post originally posted Friday, Feb. 1st 2013. Post date now reflects the 5th of Feb. My mistake when updating the post today.