Wednesday, August 16, 2023
Yesterday, I developed a new Microsoft Access Database to handle Amazon affiliate links I use throughout my sites.
The rather involved illustration below shows what the new database accomplishes.
Do you want to ask, why not use Amazon's Product Advertising API to pull my affiliate links? Years go I created an application (quite frankly, several) to pull Amazon affiliate links for use on WiredPages.
The problem with using Amazon's Product Advertising API you must generate a number of orders to be able to use the resource. I never have any sells. If you think otherwise because you have clicked and purchased from my Amazon affiliate links (any link that points to Amazon.com on any part of the qisoftware.com and related domains) then contact IC3.
When my access to the API was suspended (no orders, several years ago), I integrated Amazon Native Shopping Ads into the programs. When the API was unavailable I provided the Native Shopping Ads.
Recently, it was announced Amazon's Native Shopping Ads resource is being retired so I am coming up with new ways to show data and ads I think are relevant to the areas on my sites where I place them.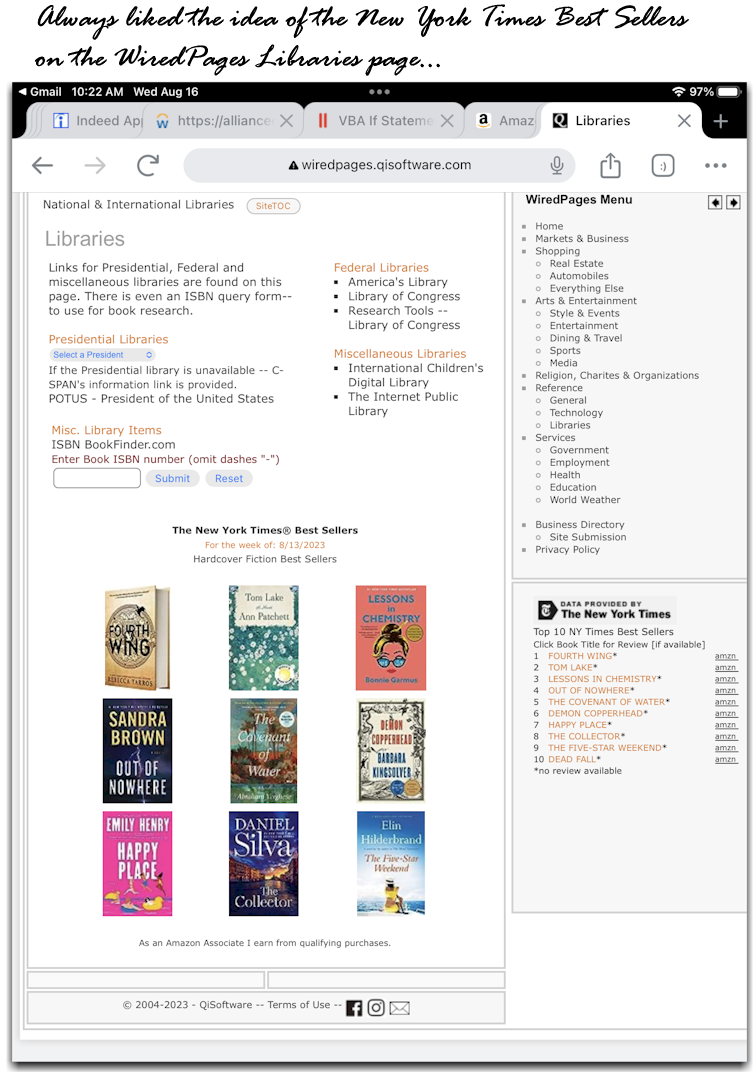 I am a software developer who likes demonstrating the type of custom applications I can provide using popular APIs like Amazon's Product Advertising API. Some of the APIs I have worked with are found on this page.