Friday, February 10, 2023
Recently, when the admin for the Facebook group, MarylandBloggers polled members about blogging and other content creation activities, I noted of the 15 or so respondents- only 23% were still blogging.
That said, most indicated they were using Instagram more (29%), while a smaller percentage were creating content for TikTok and Youtube.
I have been researching Youtube bloggers, which are also known as vloggers. I have to say, that my research provides if you do not have a paid sponsor for each video, the Adsense revenue alone is probably not going to offset the cost of the equipment, software used for editing, and time required for this content creation activity.
So why did I register a new domain, marylandbloggers.com? Mainly because it was only $10.74 a year and I wanted to see if I could come up with a business plan.
I am actually looking to promote both bloggers and vloggers from Maryland. I feel effective use of promotional tools can help with other business areas, and I would like to assist other small business owners in this area.
The morning (February 8, 2023), I registered the new domain (actually renewing my real estate site when I checked to see if "marylandbloggers.com" was available), and roughed out the database schema, using MS Excel. The final version will be used for the online database which will provide a directory of Maryland content creators.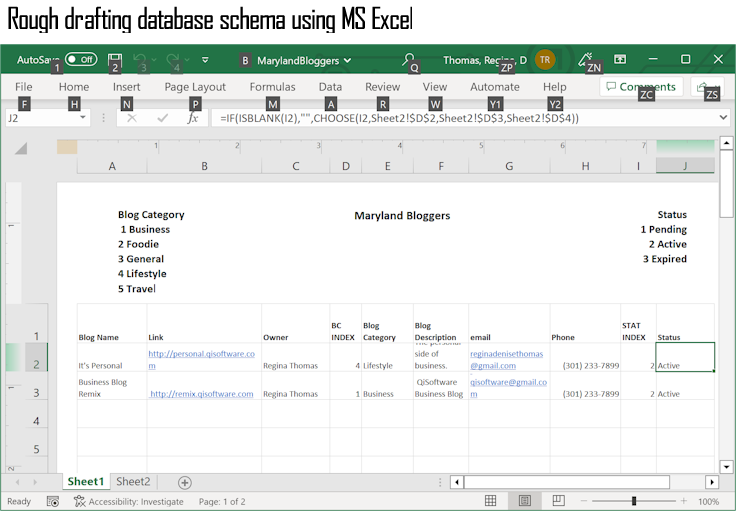 Also playing around with graphics and slogans for the new site.
This project is not a high priority for me, however I do feel that with the current state of employment issues, anything anyone can do to help the communities they are a part of, might be useful.