Tuesday, February 07, 2023
Yesterday, Maryland updated their records reflecting the change of address for my business (QiSoftware). See this Business Blog Remix post for how to search Maryland's records for current business related information.
The comptroller's office updated the records in November 2022, however, the Trade Name Program with the Maryland State Department of Assessments & Taxation took a little longer.
Though the old address will be available for a limited time, on Monday, January 30, 2023 I stopped by the post office to submit the permanent forwarding address.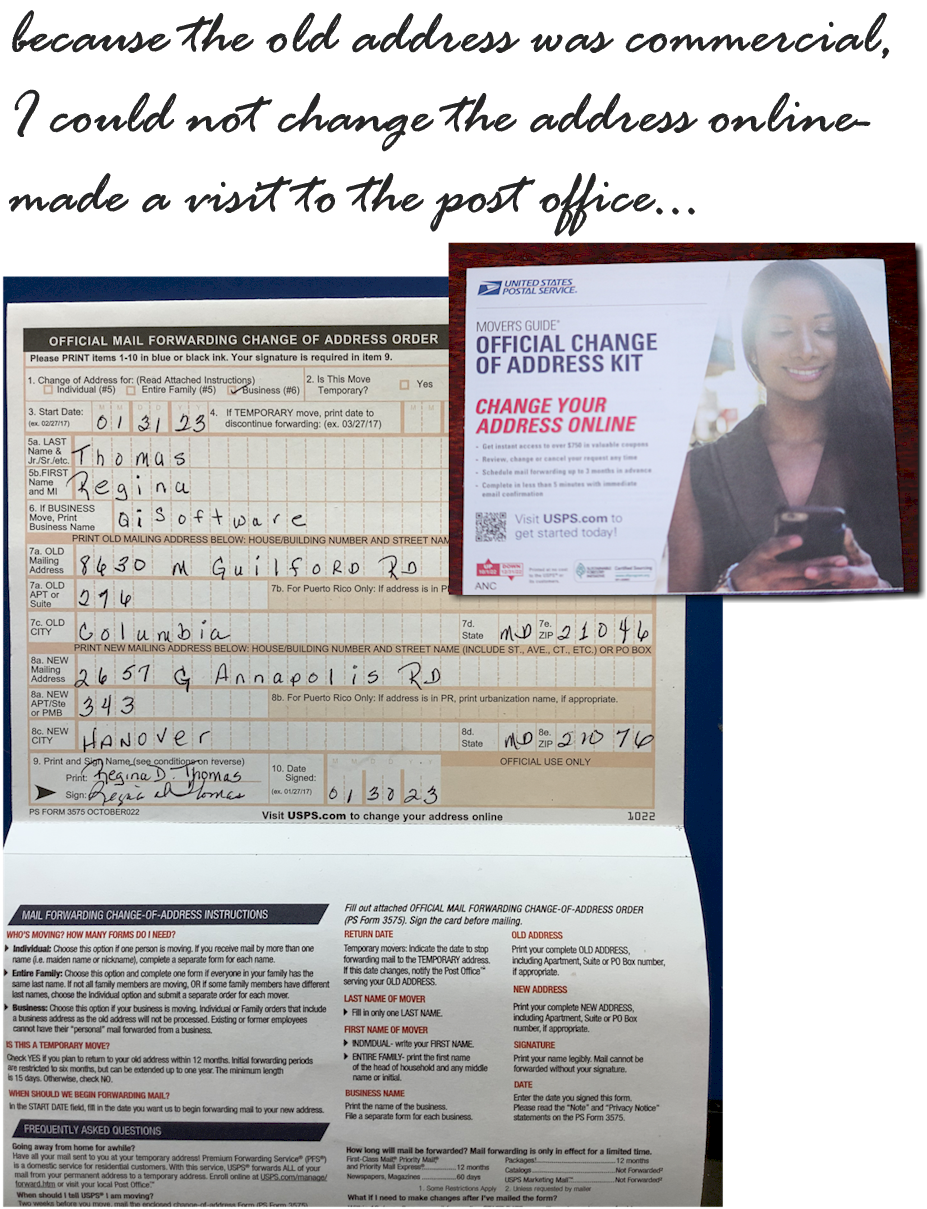 I have held the same business address since 2004 when I setup shop. The many updates I have to make reflecting the new address is staggering. Shown below, just some of the updates I have started to make.

I started the update process in November 2022, and continue to find services affiliated with my business that I need to update.
That said, I am happy the Maryland update is now official, in that my business bank required the state to update their records before they (the bank) would update theirs. I will set up an in person appointment for the bank update.