Wednesday, February 22, 2017
Sunday, my Mother had to get a new cell phone. What did she get? Apple's iPhone 7.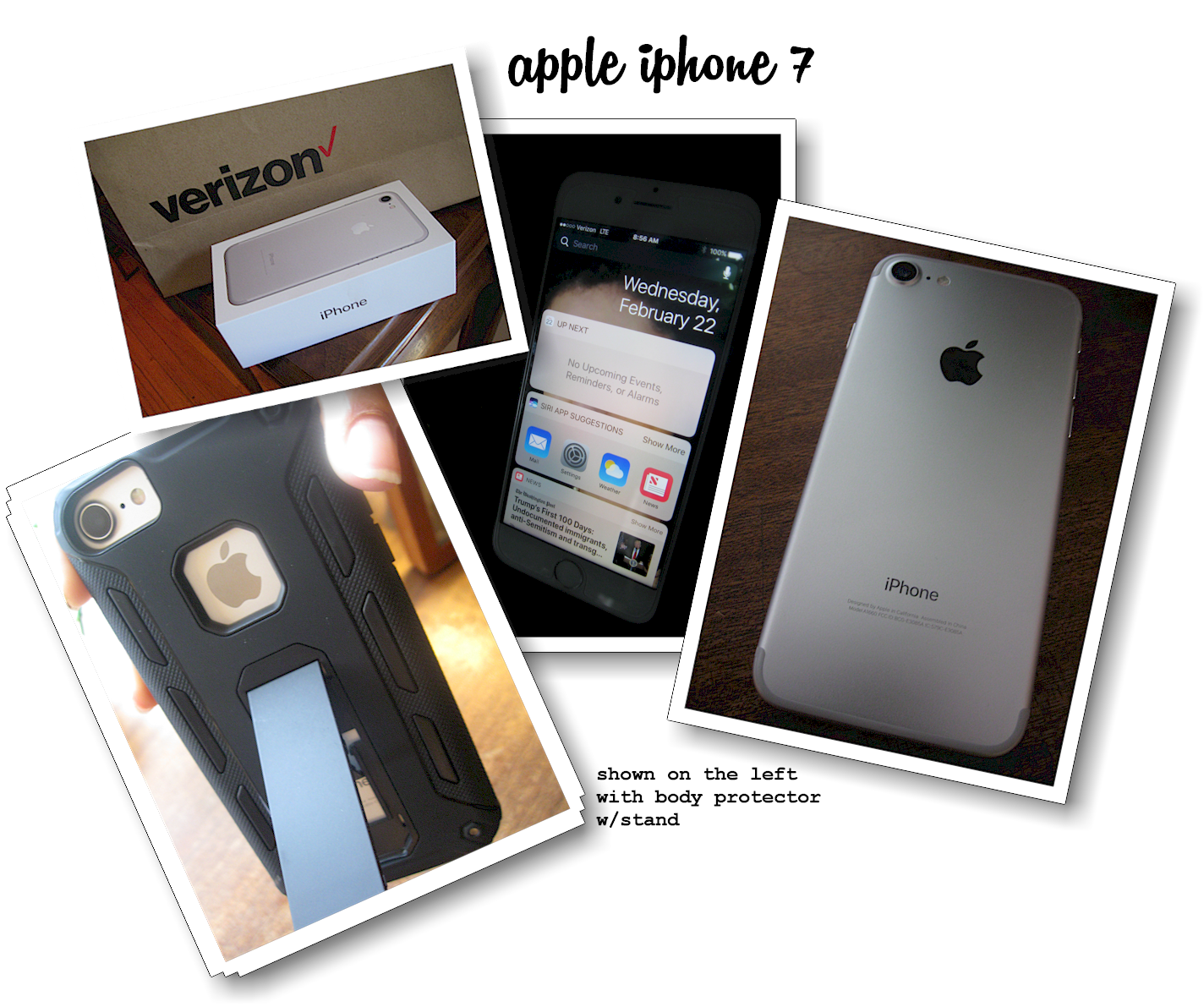 I have to say, this phone is pretty impressive. Features include...
Full HD Video
Display 1920 x 1080 pixel-resolution.
12MP Camera-- wow is that camera nice.
2x optical zoom and up to 10x digital zoom.
See the specs for yourself here, she opted for the 5.5" with 32GB of storage.
She is still playing around with the many features and is extremely pleased with her new hardware. Yes, I think this should be my next phone too.

Tuesday, February 07, 2017
Lately, I have been getting out a bit more.
I rarely go by BWI Airport [even though the terminal is within 5 miles of my residence], so in 2015 or 16 when I first noticed the airport had undergone significant renovations, I wanted to somehow capture the new look.
Last week, I decided to drive around the airport loop with the Dash-Cam recording. Later, I used mobile apps to convert and edit the clips I merged to create the video I uploaded to my Tumblr blog- here.
Yesterday, I went by my business bank to transfer funds and today, I went by my business address in Columbia to pay the rent and pick up the mail. One of the photos below-- one of three trips to the recycle bin after shredding most of the shopping bag full of mail I picked up today.
Other things I have been up to?
Movie: "The Queen"
Movie: "The Nice Guys"
NFL: Superbowl
Giant Panda Live Cams: The 5 month old cubs in Atlanta & Bei Bei in Washington
Professional Tennis on WatchESPN & TennisChannel
Since posting my indeed.com résumé, I have received 4 responses and replied to 3 of the 4 hits. I no longer accept government contracting positions and most of the hits were of that type. [Yes, unofficially- I am being told DOJ and others are working the other resolutions to my situation-- however this has been the case for awhile].
Minor updates to the stores...
Received my Federal Tax Refund... Glad I used TurboTax Online.