Tuesday, March 24, 2015
Recently, I have been taking care of or checking into- minor issues that have come up.
My car tags [historic in nature], are due to expire in a couple of months. I thought renewal notices were sent out two months in advance. Motor Vehicles Administration [MVA] for Maryland claims-- only a month in advance.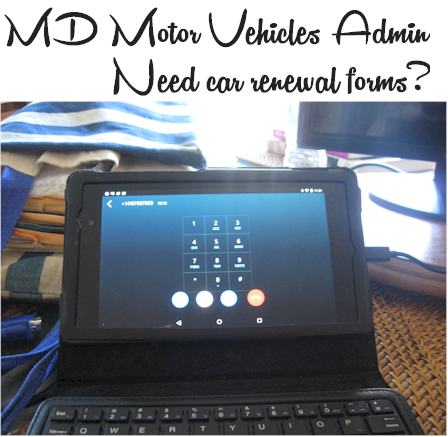 Last week, Boeing sent out a request for updated information as related to my retirement benefits. I worked for Boeing for about three and a half years right after I graduated from college and the Rockwell division I was with for 10 years merged with Boeing shortly after I left. So, I believe Boeing provides the retirement benefits for both.

Today, I sent Boeing a fax with the updated information they requested.
This post? Because I note things like this...

Monday, March 23, 2015
Photos from this weekend and today.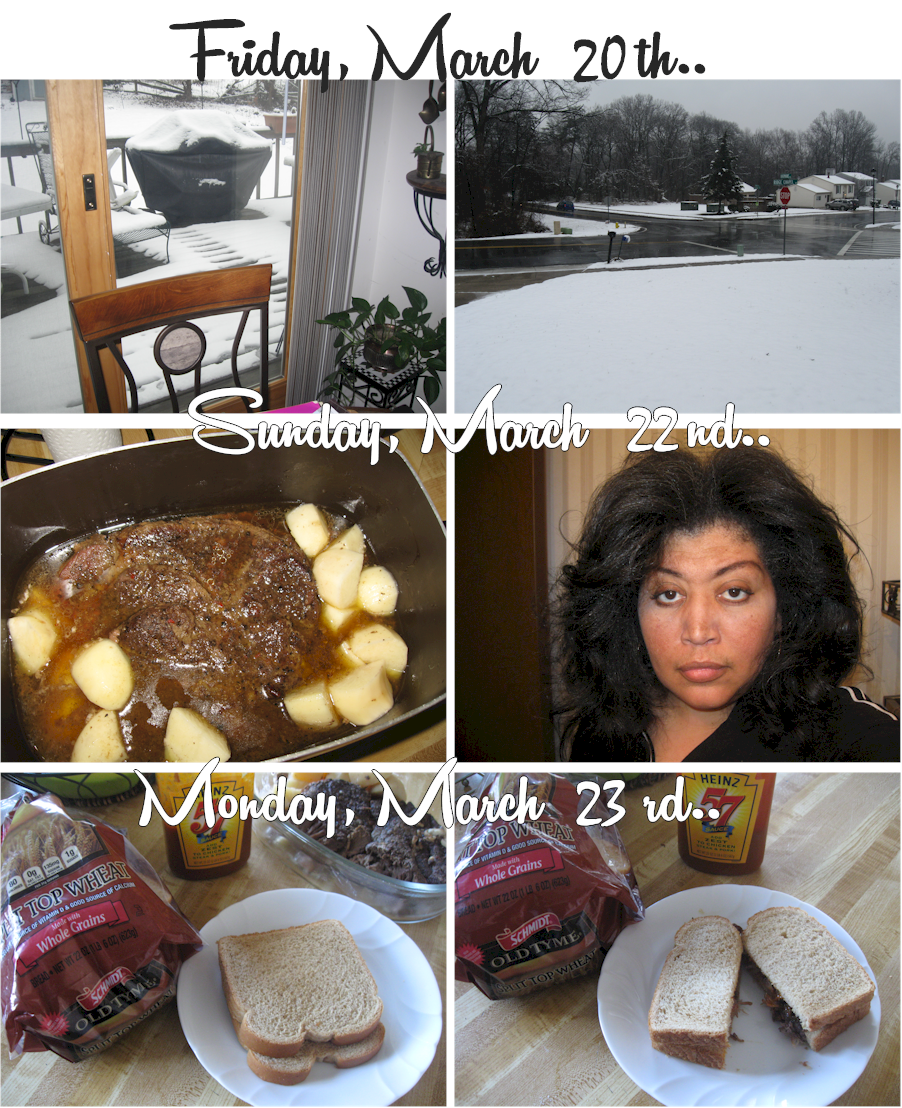 Things I have done over the last 4 days...
Made pot roast on Sunday... having leftovers this week.
Watched Tennis- Indian Wells Semi Finals/Finals
Watched a bit of March Madness; Georgetown vs Utah, NC State vs Villanova, Michigan St vs Virginia
Read a little...
Learned how to use my tablet's 5 megapixel camera insofar as uploading to my new Instagram account..
Backed up both sites: qisoftware.com and hosting-q.com
Installed software updates on hosting-q.com-- tweeted.
Preparing for the Miami Open which starts this week.
Updating my Professional Tennis Spreadsheets with the servlet data...
Below, screen shot of my homepage on Instagram. When I thought of signing up a year ago, I did not realize you needed a phone or tablet to use Instagram.

I am not sure how I will use Instagram, since I do not like posting anything, including photos on anything but my sites-- [legal concerns]-- however since I have relaxed some of my concerns with both my Twitter and Facebook accounts-- I am sure I will start using it more. Yes, I am concerned about the amount of space I use on my domains for post images-- however, I don't think I will be using Instagram to host my post photos.

Monday, March 16, 2015
Since last Wednesday, about the only things I have done:
Lunch today...
Before that [last Wednesday], I read almost every John Grisham book I could borrow and download to my tablet using the OverDrive App. Next week, I plan on watching the Miami Tennis Tournament-- so my reading is on hold for now.
I am so pleased with the solution for my hair. I cannot tell you how easy this makes my life. I spend about 20 minutes at night with the curling wand and 12 large pink sponge rollers-- and 5 minutes in the morning combing it out.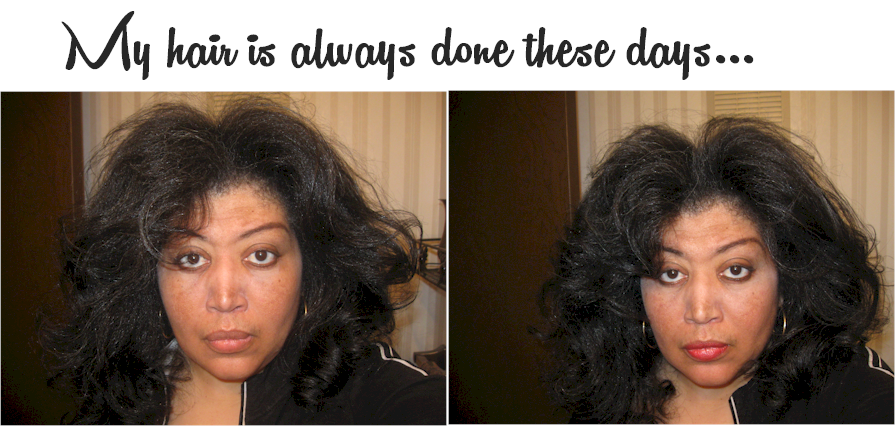 I wish I had known this was a solution before now. I used to keep a curling wand [butane] in my briefcase or at the office. That said, I did own sponge rollers when I was younger but thought they made my hair too curly. My hair is longer now and I roll with a curling wand rather than setting gel/solution--- and this makes all the difference. Lotta-Body, though sets my hair nicely [if not overly curly] was too harsh for me. This new solution is working....
Washington news.. looking in some detail, at my high school years. I think any questions have been ironed out.... Others issues still on the table...

Friday, March 06, 2015
It snowed all day yesterday. This morning when I got up, my mother was outside scraping off the van and the sun was out. Within 20 minutes, two guys came by to ask if they could dig her out. Within 15 minutes of the guys starting, four county emergency vehicles were on the corner.
Two Fire and Rescue and two Patrol cars. In addition there were several other nondescript vehicles parked on the scene. No, I did not see an accident. Yes, earpiece provided additional information.
This post? Because I note things like this...
In a recent post, I mentioned a notable female from the Jury Duty session I attended in Nov. 2014. Shortly after the event, many claimed the female was someone that had been in my ear on many occasions and was really the wife of Ben Cardin. I am told his senate web site shows someone different but many have seen the woman I described- in his company. Also in the Nov. 2014 time frame, someone said she was a baker's daughter. Yesterday, earpiece indicated the baker was Duff of the Food Network. The woman I saw at jury duty is older than Duff. Earpiece claimed Duff is actually the son of Cardin. I do not think the woman with the spikey purple hair in Annapolis in November 2014 and Ben Cardin are Duff's parents. In my opinion, one maybe his parent. DOJ, I am not sure why this is important.
I explained to Ben Cardin over 10 years ago-- I was not interested in knowing him. Most of congress gets this. Five years ago, I told him specifically in more assertive tones-- to leave me alone. 10 years ago-- abstract noise suggested he wanted to talk-- and I said no thanks. Five or six years ago, a research project led me to believe he was very invasive in other people's lives and I told him in a more direct manner to never come near me. Recently, he did not deny this happened but also explained that "you cannot become a politician unless certain rituals are performed". Since I have no intention of becoming a politician nor anything else for the US government- other than a law abiding citizen, I am not sure why these people continue to tell me things like this. Nor anything else.
Photo analysis should provide whether or not Cardin is Duff's relative.
Washington, I said no... DOJ, a certain community continues to threaten me. Are you listening?

Monday, March 02, 2015
These past 3 weeks have been hard. Mostly to do with outside issues that come in and the console issues I continue to have. By Friday, I was fed up with everything. Everything feels like a test.
By the time I took the photo on the right, [last night- just before going to bed] I was in a better place, however did not know I was in for another long night.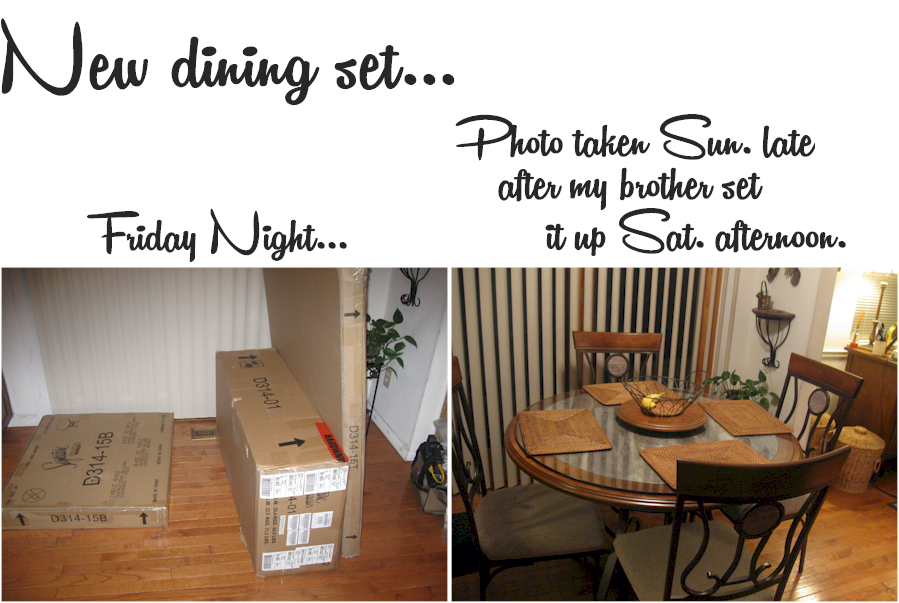 While my brother and mother were downstairs Saturday-- helping each other to set up her new dining set-- I was upstairs in my office playing with my camera. I took a series of photos that look similar to this one.

The new dining room set project- for the area just off the kitchen turned out better than I expected-- however I am tired of each little thing becoming a major issue like this-- when in this case, I had resigned myself to the fact-- she was going to order what she wanted.
My ideas were more expensive and since I was not willing to take on the cost alone-- had stopped making an issue of it. That said, I really did not like the photo I saw of the set-- and though happy this issue is dead-- I am more happy, my mother is happy than anything else.
Continuing to be assailed by issues-- that speak directly to the invasion of my privacy with the use of government provided consoles and equipment. I am told every time I do anything-- like return a book to the library that I do not finish-- law firms are contacted. I am so tired of these non-issues happening in my life. I am not defensive. I am tired of my life under this microscope-- in which many are hoping to find a legal quagmire which will cost a lot of money. At this time, I have no money-- so I am really tired of those doing this. Law firms, if you did not have access to my private life and did not discuss these issues via the consoles- hoping I will write about my latest doings, there would be no issue and the public via my blogs would have no clue as to what I have been doing.
Can you imagine the counter law suits-- I could file directed at your law firms? I do not think you are looking at the law in its entirety and perhaps you should start. Many are instigating, including what appear to be lawyers. You are gaining access to my private life and then talking loud. Get off me.
Yes, I have been catching up on all the John Grisham books I missed over the last 10 years or so. That said, this is not false bravado.