Tuesday, July 31, 2018
Continuing to update WiredPages tools. The latest, the Youtube player found on the Arts & Entertainment page. Installation of the new player is pending however the images grabbed today [shown below], illustrate how the player will work.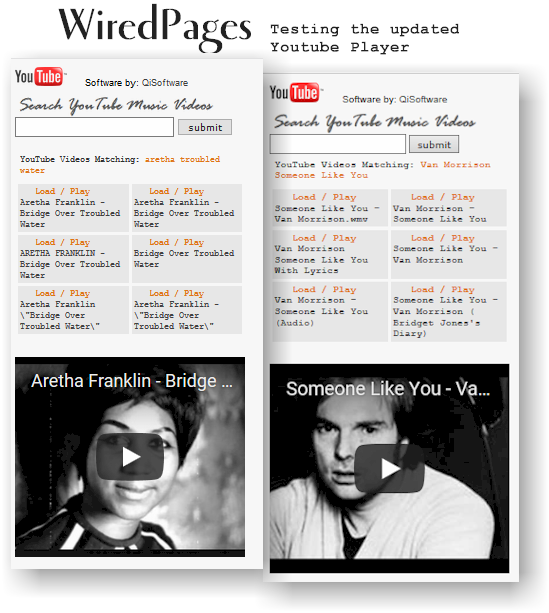 The tool had very few cosmetic updates from the original, however changes to the API required updates to the underlying software.

Sunday, July 22, 2018
Working several projects, including:
Updated the LocationFinder Tool [found on the WiredPages Reference page-- current version showing tool unavailable because of security flag] incorporating new API data sources. New tool will be released at a later date. Tool illustrated below, running in local mode on my Macbook.
Updated widgets using the NewYork Times API to reflect changes made to the underlying data structure and security elements. WiredPages Libraries page.
Developing an Instagram demonstration widget for the QiSoftware Catalog.
Other things I have been up to?
Movie: Justice League
Movie: The Snowman
Movie: Big Game
Another birthday, Friday, July 20th.
Store Updates.. see upper sidebar.
Social media posts-- WiredPages Events & HanoverMaryland events.
Integrating new features to the Facebook WiredPages page-- and adding icons and links to Facebook from WiredPages.
I am excited about some of the new elements I am creating for WiredPages, however still unsure when I will install all of the new tools.

Thursday, July 12, 2018
My car [shown in one of the blog header photos], is registered with Historical tags. In Maryland, this allows for limited use of the car. Since I work from home, it is no great hardship however I am thinking about a new car. This, one of reasons I am saving money.
I started this process a year ago in September and have managed to save one or two dollars. Okay. it is a little more than that. I am happy with my progress.
This post discusses how I have been able to achieve some of my success with this project.
The following is an updated image providing current rates banks are offering on savings accounts.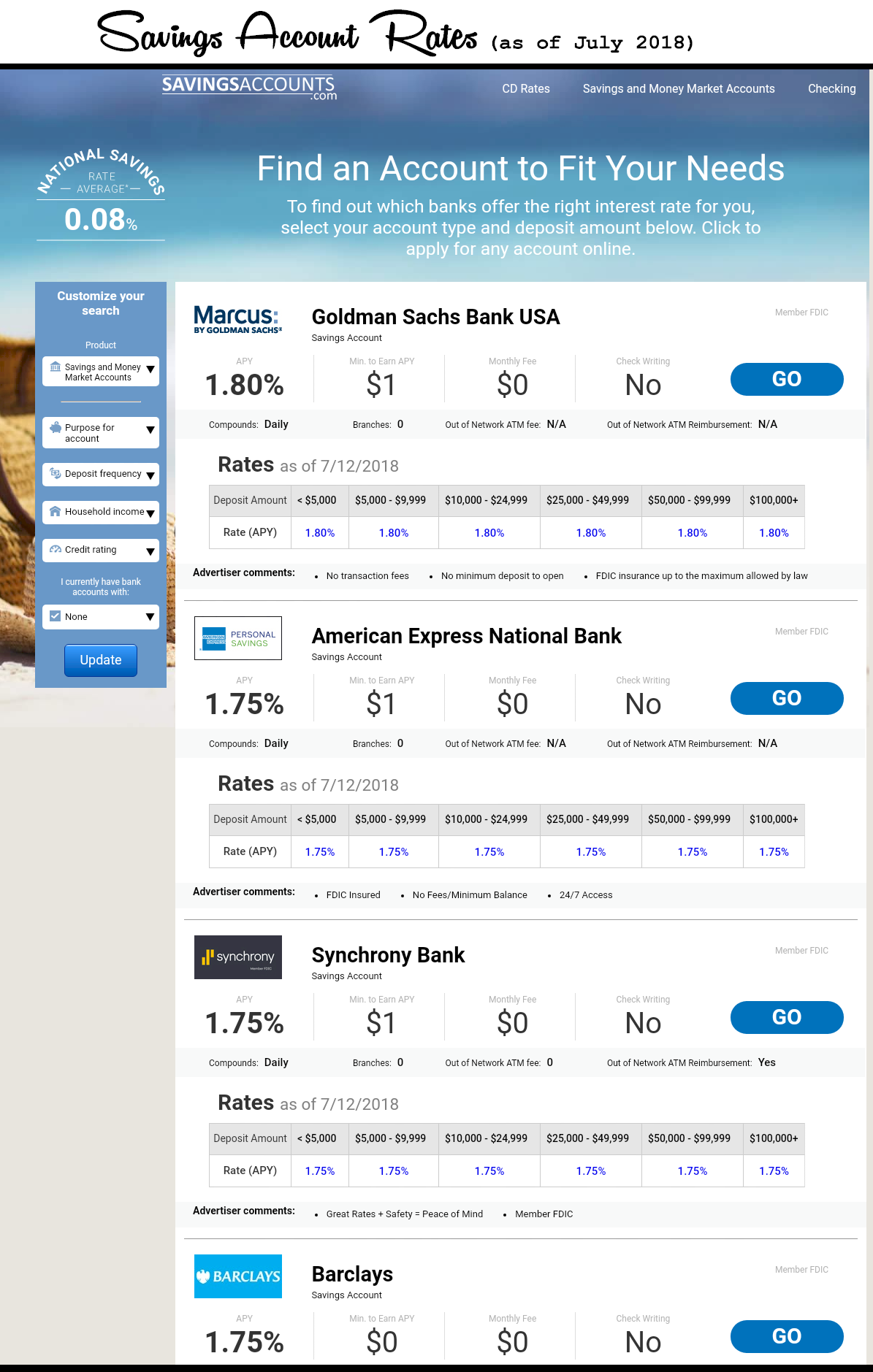 I like my banking choices, however listed below are more resources if you want to do your own research.