Wednesday, November 27, 2013
I did not cook today.
Yesterday after I posted, I continued with my Thanksgiving preparations and made two desserts. A Cheesecake and a Butter Sour Cream Cake with Chocolate Icing.
The Cheesecake called for an hour cooling before glazing the sour cream topping in the oven for 10 minutes, so I baked the butter sour cream cakes while I waited.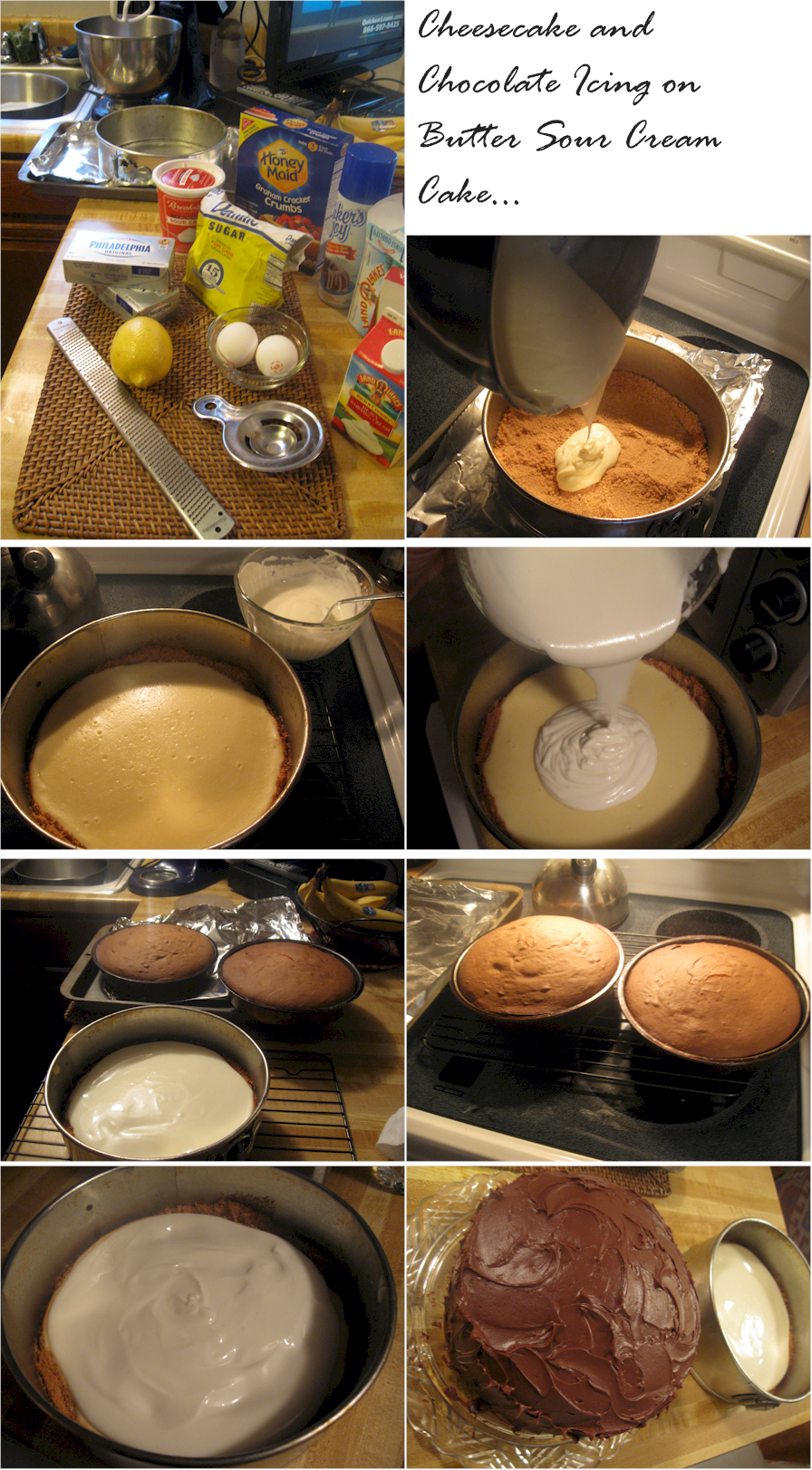 I was irritable by the time I finished last night and then discovered the cake was too high for any of my cake savers. I used a large silver mixing bowl to cover the cake. This the reason I did not post the photos yesterday.
Yes, we cut the cake this morning and it was great. We normally have so much food-- we have to start early to eat it all.
The other desserts, we have the ingredients for Toll House Chocolate Chip Cookies and a Mrs. Smith's Apple Pie along with Vanilla Ice Cream. The sweet potato casserole my mother makes, is sort of like a pie so we should have plenty in the way of sweets- if we decide to save the apple pie, ice cream and Toll House Cookies for another time.
I think tomorrow will be easy..
On The Menu...
Turkey
Dressing
Sweet Potato Casserole
Macaroni & Cheese [Cooper's Monterey Jack Colby Blend] this is so cheesy.
Collard Greens
Potato Salad w/Egg [we prefer this to mashed potatoes, however my mother may have plans to include them.]
Cranberry Sauce
Dinner Rolls with Butter..
Our Thanksgiving meal is one of my favorites.