Saturday, July 23, 2016
I have had the RCA Windows 10 Tablet/PC for about week, and I have to say "my expectations were exceeded".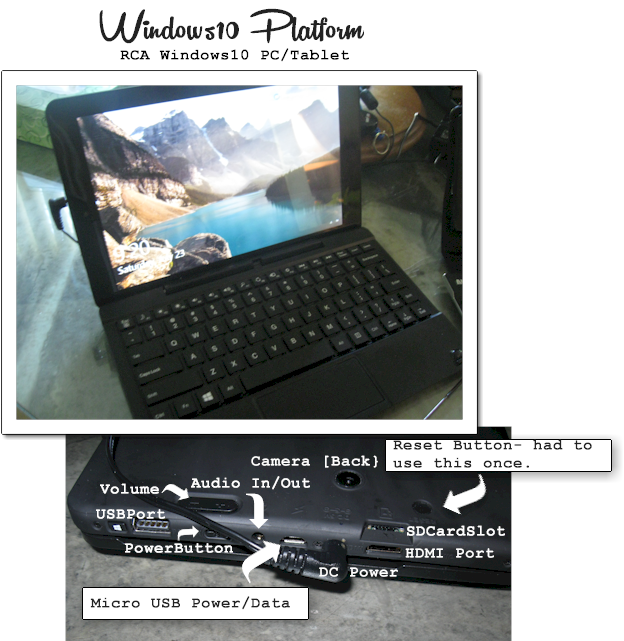 As mentioned, I needed a MS Windows 10 system to ensure my programs worked correctly in that environment and for the price-- I simply could not afford to pass on this option.
One of the areas I check, Java.
The 32GB SD Memory Card arrived on Monday...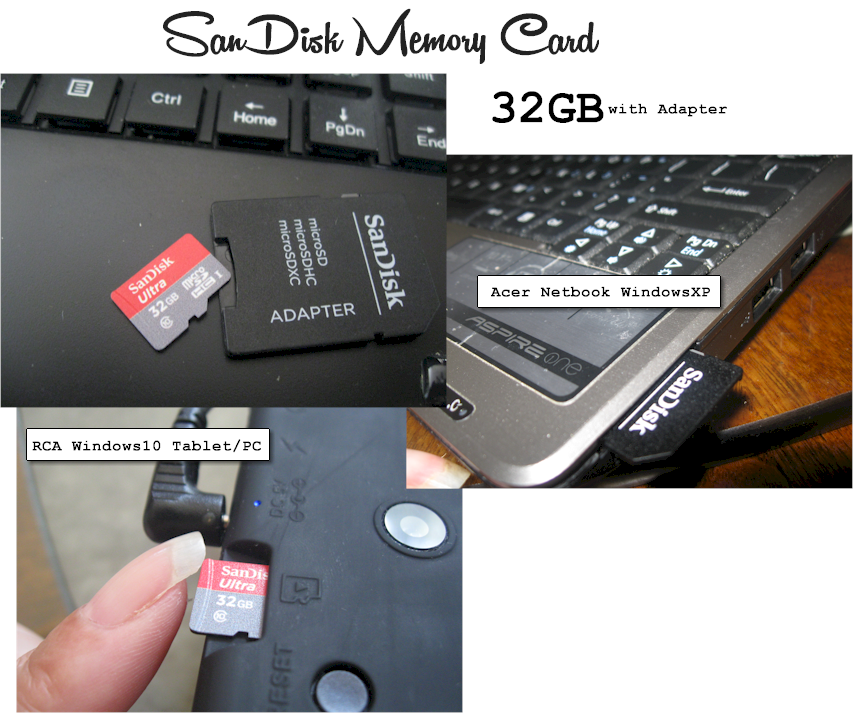 ...so I also installed my iTunes Library and ran a few tests. I had to copy the library from my WindowsXP system and install it on the SD Card for use with the RCA Windows10 Tablet/PC.
I now have several mobile devices, including:
MacBook
Acer Netbook
Nexus Android
RCA Windows10 PC/Tablet
My experience insofar as extending battery life with the older devices is to stay plugged in whenever possible. If I need to use battery power, I allow the battery to drain completely before recharging.
In addition, I calibrated the battery on each device before first use, by fully charging, then fully discharging and finally recharging the battery. This is often recommended by manufactures in their instruction manuals.
I have had great battery life with most of my devices, however keep in mind- I use the device battery, rarely.