Tuesday, December 13, 2016
Sunday, my sports action camera arrived. I have been testing the many features, and quite frankly it has many that are impressive. I am still learning how to use some of them. Photos taken with the XDV Sports Camera...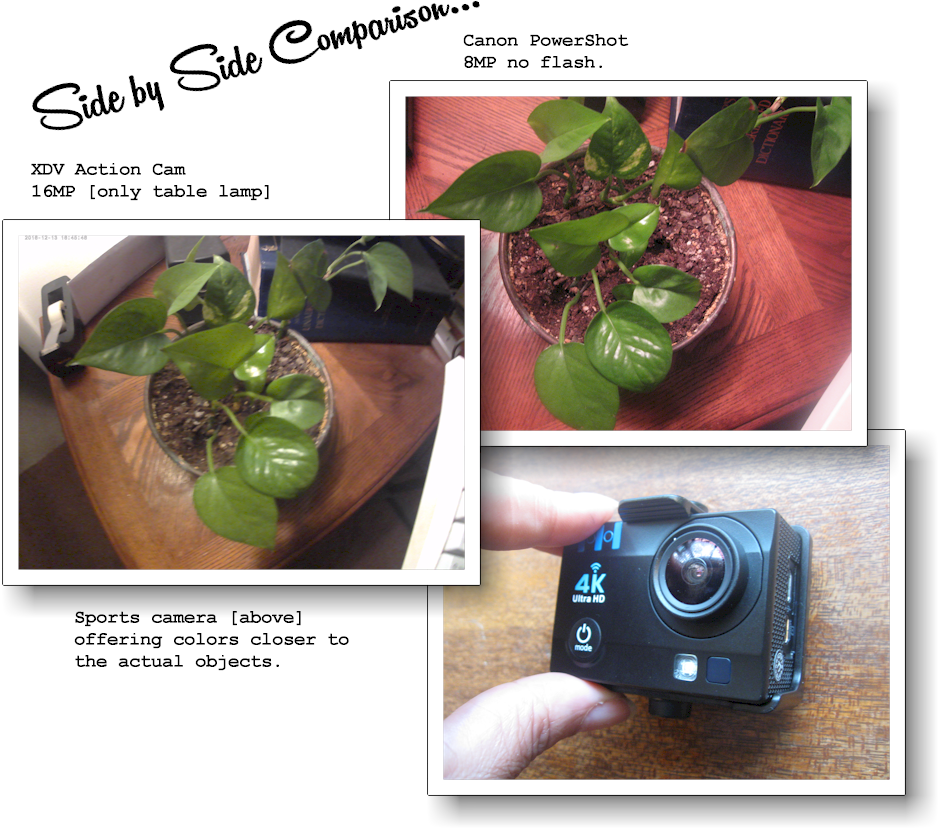 I tapped "plug and play" features to enable connection between the camera and most of my computers and tablets.
Short video clip from XDV Sports Camera- captured yesterday while creaming butter and sugar for a cake. I used an accessory that came with the camera and a 57" tripod to mount the camera- to shoot the video.
I like my new camera, however I have one or two issues [okay three]:
Really need an external light source-- not collocated with the camera but more on the subject. I have a similar issue with my Canon.
Not enough telescopic lens support.
Though other action sports cameras come with the option to select the FOV, mine did not. I would like this option.
I got a good deal on my camera and happy to add it to the business tools I use everyday.
For the money, you get a lot of features-- including a webcam, high resolution video and image output, and it is small enough to carry and clamp anywhere.