Friday, May 12, 2017
In March, when I ordered my new camcorder, I did not order a backup battery nor a condenser microphone. A week ago, I ordered those accessories and yesterday the purchases arrived.
Check below for links to the specific camcorder accessories I ordered:
Amazon order: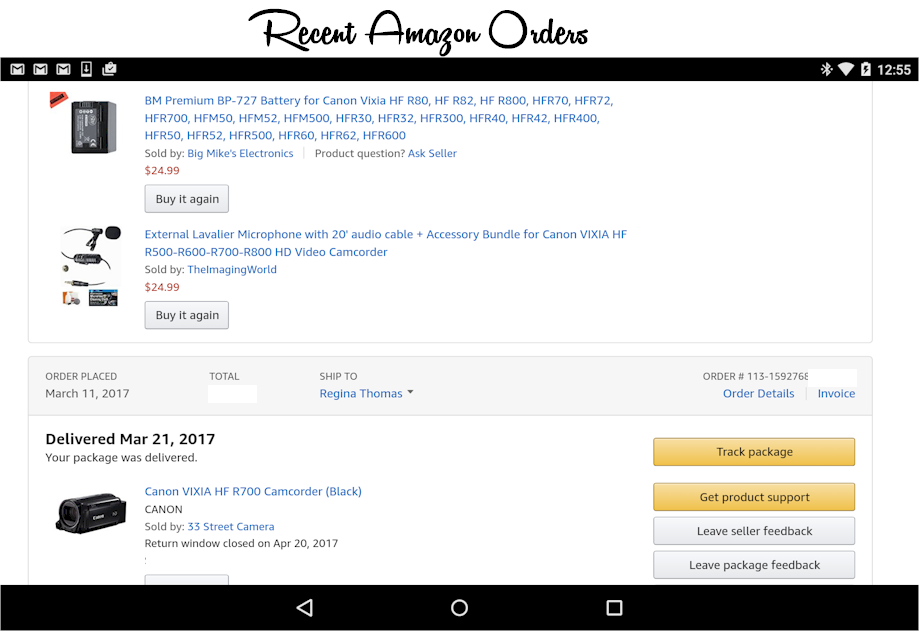 Short video demonstrating the difference between using the camcorder with and without the condenser microphone.
What else have I been up to? Actually several projects, however I will have to update this later.