Monday, January 28, 2019
I maintain my resume (résumé) as a Microsoft Word document. In February 2018, I decided to post an online copy of my resume to my personal domain (reginadenisethomas.com).
After converting the Word document to an html file, there were a number of updates made before posting the online version of the resume.
Over the weekend, I decided, rather than maintaining my personal site as autonomous html files (including the resume), I would use the content management platform, Thingamablog, used for two of my blogs, this one and Remix. It's Personal, this blog, is maintained on a Windows XP netbook and Remix, the business blog, is maintained on a Macbook.
The illustration below, shows the additional site/weblog added to the Thingamablog installation on the Windows XP platform.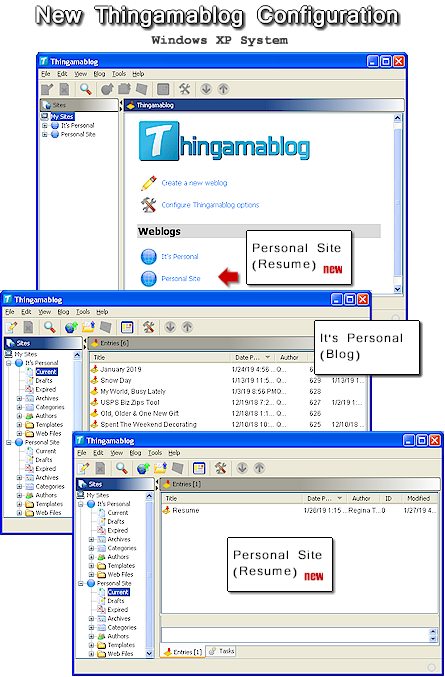 For more information about Thingamablog visit these pages:
The template for the new site is a work in progress.
The template was adapted from the one I use with most of the site areas on qisoftware.com and hosting-q.com.