Monday, July 15, 2019
On Sunday, July 6, 2019, I damaged my Canon PowerShot A590, beyond repair. I was so devastated by what happened (rushing to pack up, I dropped it on the hardwood floor), I cried. I seldom cry.
I purchased the camera in 2008 and loved the many features this point and shot offered. I seldom went anywhere without it.
That said, the camera could only produce 8MB photos. Though my web hosts should have loved the small footprint of the images I used with my posts, my social media account offerings- looked a little shabby in comparison to others.
For various reasons, all of the images and photos I use on my business site, are hosted on my domains, and not a cloud or image hosting service, like Flickr. Digital photo size is an important factor in my environment and provides part of the rational for why I held off replacing the camera. The other reason? I could not justify the business expense.
That said, I did have plans to purchase a new camera in December 2019 (Christmas), and researching the Canon EOS M50. Late in the evening on July 6, 2019, I ordered the following bundle.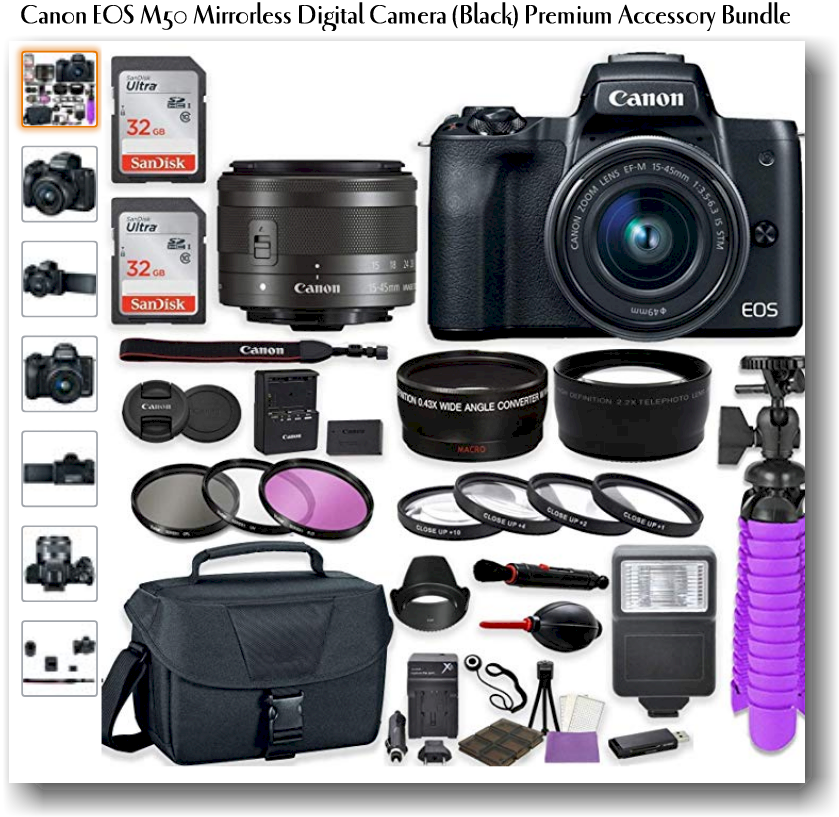 I have to say, I am very pleased with this new camera. Additional info about my purchase(s):
Love the TouchScreen Menu.
Love the Manual Focus and Portrait Features.
Also purchased BM Premium 2-Pack of LP-E12 Batteries for Canon etc..
Also purchased the Fotodiox Pro Lens Mount Auto Adapter.
Also purchased the telephoto Canon EF-S 55-250mm F4-5.6 IS STM Lens for Canon SLR Cameras- see more here.
Love the 4K Video option.
Love the Digital Slave Flash that came with the bundle.
Love the 9 different filters that also came in the bundle.
Love the many YouTube videos about the Canon EOS M50.
The following is an example using the Portrait option on the Canon EOS M50.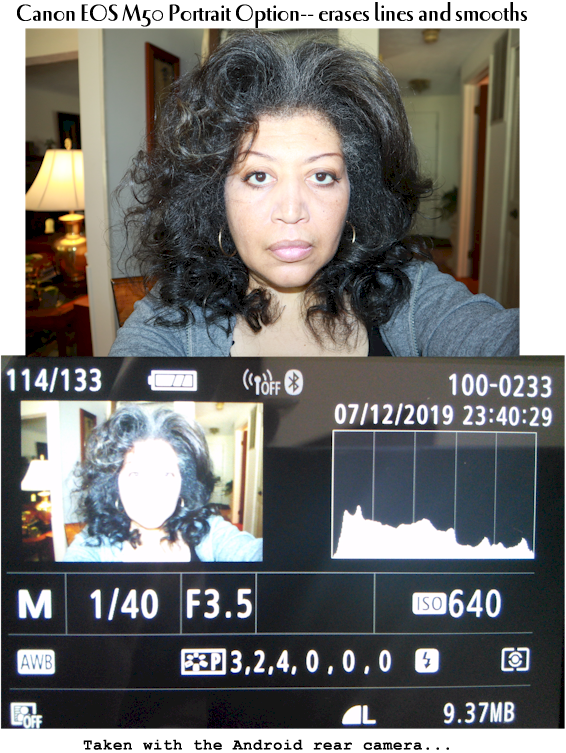 I am still playing around with the many features of the camera and other tools that came in the bundle. That said, I have found things pretty easy to understand and have come up-to-speed quickly (yes, I know the above photo, is a little overexposed). This is my first DSLR camera, and though I wanted to wait for Christmas, I am pleased with my selection.