Saturday, June 06, 2020
I mentioned in the last post, there are several new tools ready for installation on WiredPages.
The following summarizes each tool, and provides illustration as to how the new tool will appear on each page.
The WiredPages Home page will get a Market Indices bug, which will provide timely information about stock markets.

The WiredPages Real Estate page will get a Mortgage Calculator.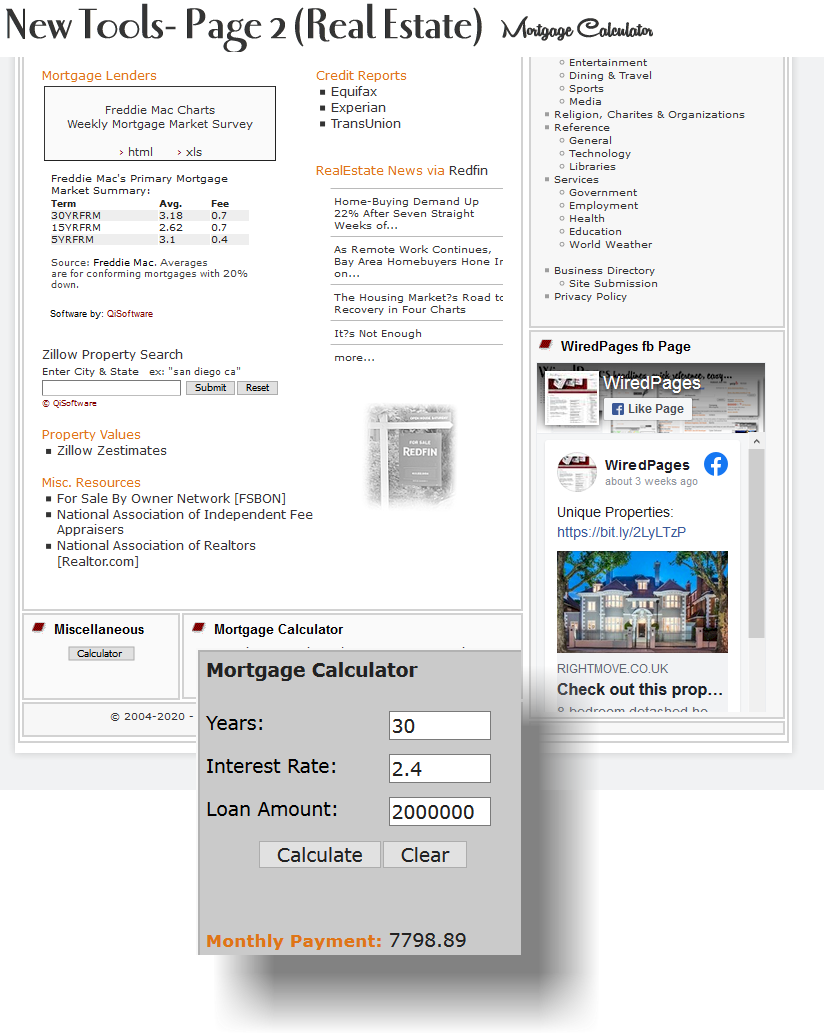 The WiredPages Business & Markets page will get the Market Indices bug along with a Biz Zip Search tool.

The WiredPages Style & Events page will get the "This Day In History Calendar". Click on any day and the tool provides important events in history for that day.

The WiredPages Media page gets the NPR One StationFinder interface.

The WiredPages Health & Wellness page will get the FatSecret Nutrition Information Search tool.

The WiredPages Arts & Entertainment page gets the Youtube Music Video Search & Playback tool.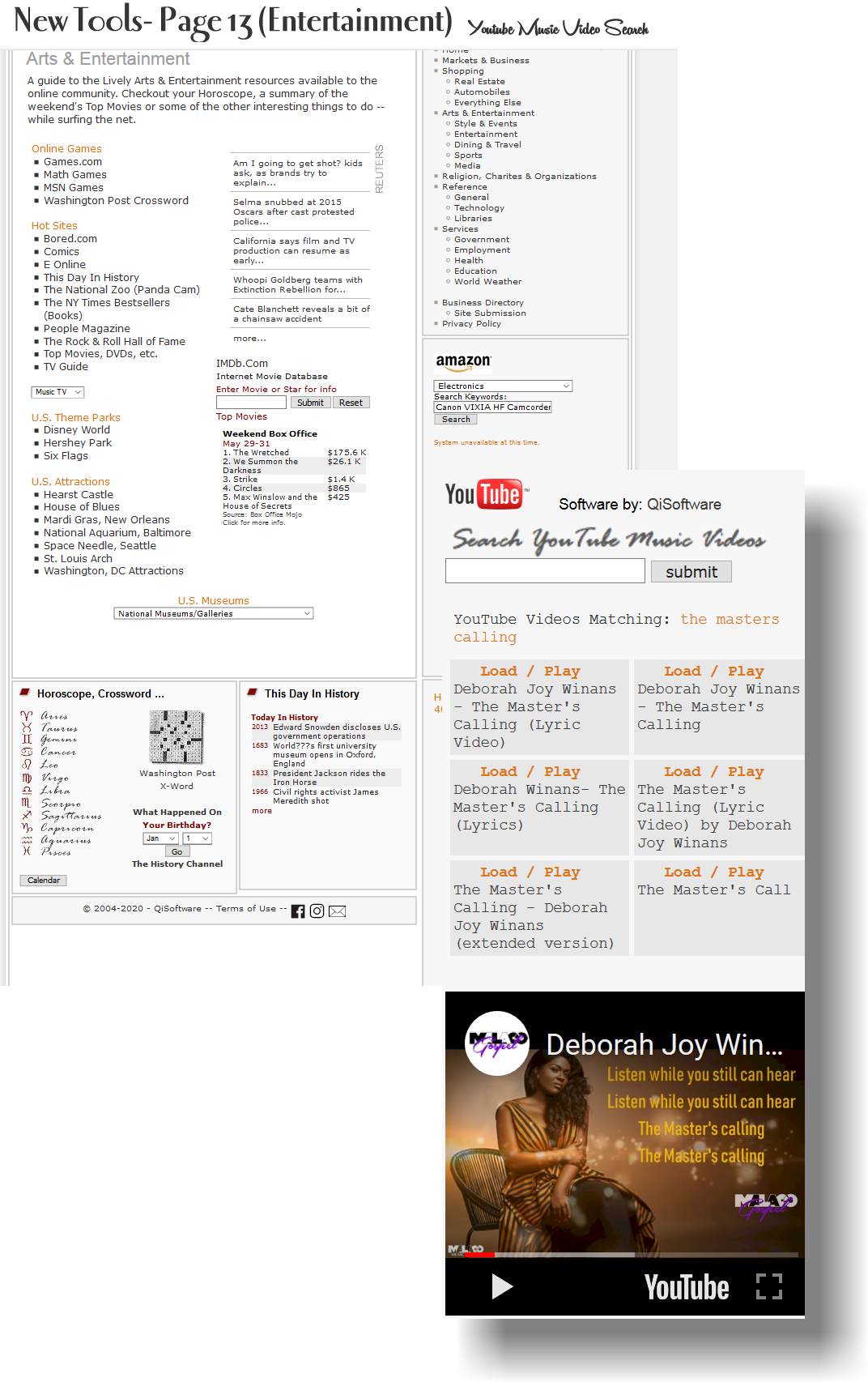 The WiredPages Reference page gets the World Factbook interface.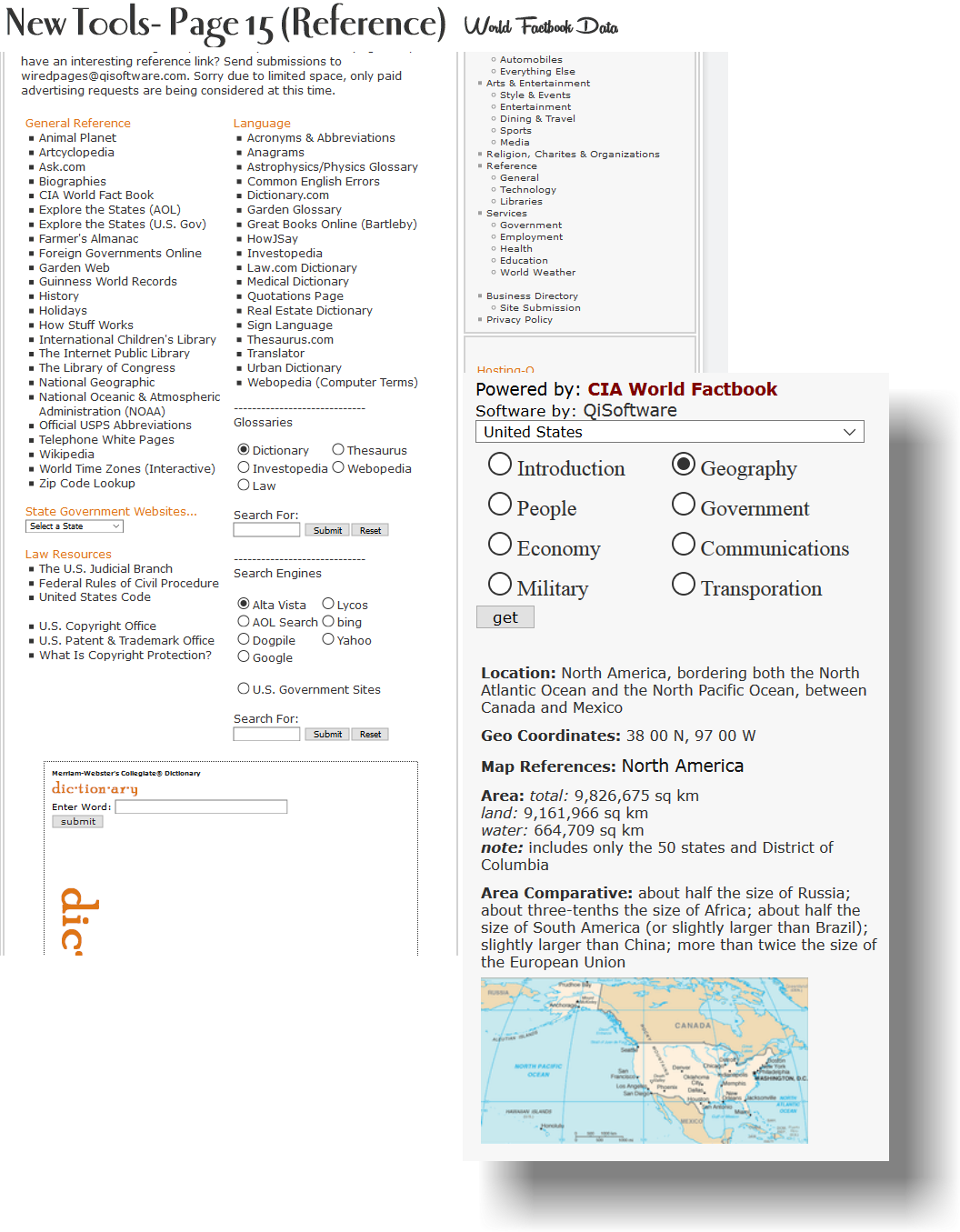 The WiredPages Technology page will get the Alexa Site Rank tool.

There are several other tools in the works, however the tools listed here are ready for installation. Why not install now? Security and potential server load issues. Why continue to develop new interfaces? I hope my issues will be resolved and quite frankly, I love developing new software tools for WiredPages.
Note, the overlay for each tool is larger for illustration purposes.