Tuesday, February 01, 2022
I have been working several projects. A major effort began January 12, 2022, however I am not going to discuss this project just yet. I have an ongoing post started, chronicling efforts for the project. It is taking up quite a bit of my time.
Other efforts? Taxes, mine, and others. I have been busy gathering all of the needed documents and tax statements for 2021. Happy to report my tax returns, both Federal and State were filed last evening. I use the online version of TurboTax for my filings.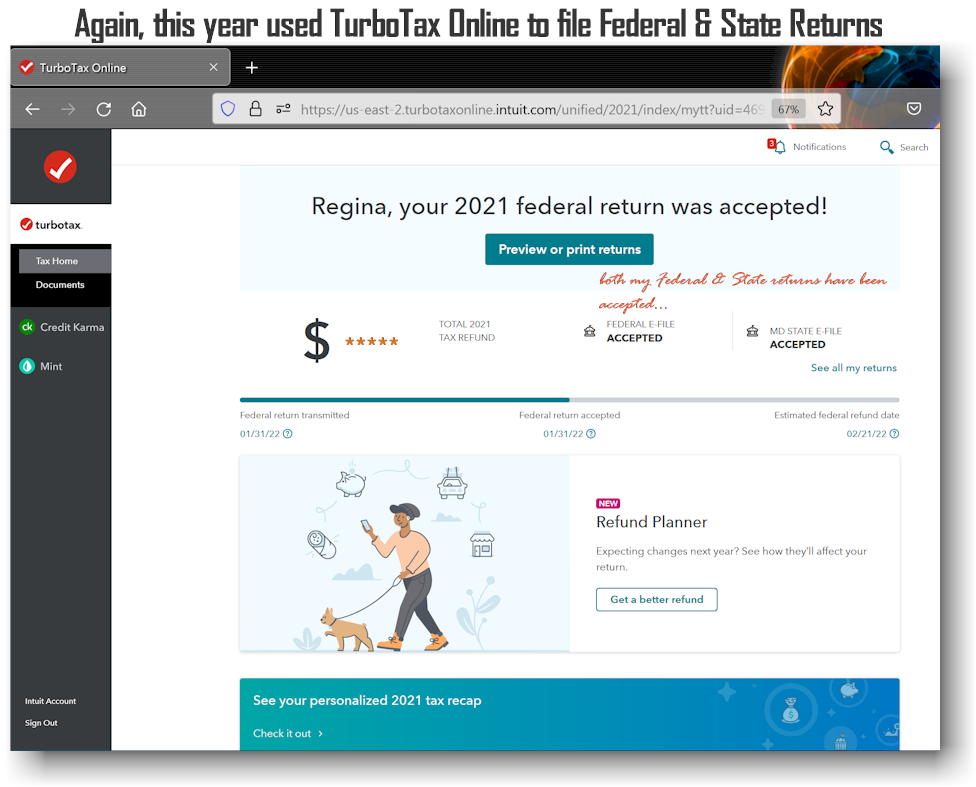 Have a bit more work to do for this tax season, however feel my preparations should make it a breeze.
Another issue? About a week and a half ago, I noticed a problem with the WiredPages Sports page- sports scores widget. I was able to fix the problem, in short order, however decided holding off on installing the new tool.
The reason for the software installation delay- probably has more to do with the major effort, I alluded to earlier. I have done a lot to debug the new tool (scores board), however at this time I do not have the time to run more checkout- if there is a problem once installed online.