Sunday, February 20, 2022
This week, at last I will be taking my real estate salesperson licensing exam. I have scheduled, rescheduled, made calls, submitted accommodation requests, stopped by the exam center, worried, studied, purchased a larger lockable storage case, and learned to decode combination locks in preparation for this week.
As many of you know, I am a sole proprietor and work mainly in the area of software development. Over the years, I have developed many software tools that are well known. WiredPages (showcases some of my software tools), this post, and discussions on the main area of qisoftware.com provide details about my software.
Believe it not, I have security issues where my business and custom software solutions are concerned. This is such an issue, that I have not installed most of the applications developed for WiredPages, including the CIA World Factbook database and software application.
Last March (2021), as the end of my real estate course was nearing, the instructor provided details about the PSI exam & test center in the form of a PDF. I was concerned and immediately began to make plans to take the exam. The main concern, the PSI PDF provided what could and could not be taken into the test center and why they would not be responsible for any losses.
One of the first things I did was write to PSI inquiring about an accommodation request, explaining my bags and equipment. I also tried to contact the Maryland Real Estate Commission. Probably because of the business and government office shut downs (still in the throes of the pandemic), it was hard to get responses from the proper authorities.
In late November 2021, thinking after the holidays I would again begin my quest to take the exam and become a licensed real estate sales person in Maryland, I rescheduled for early January 2022. I was busier than planned with the holidays so the rescheduled date of January 11, 2022 was pushed back again to February 2022. I was supposed to take the exam last Wednesday, February 16th, however pushed it back again after stopping by the exam center. I needed a larger storage bin.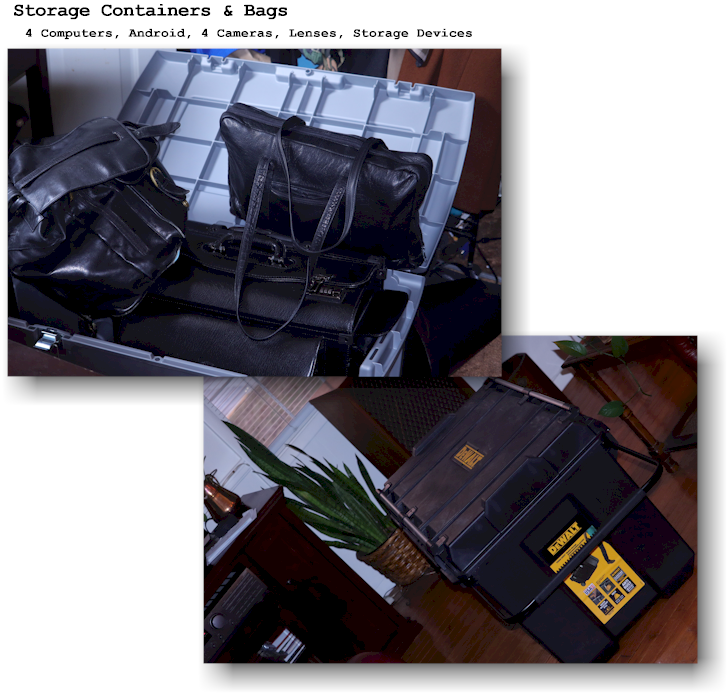 Since early January 2022, I have been studying and taking every practice exam available. I feel I am ready to take the exam, however I felt I would get an A on the final for the course in March 2021, and only achieved the "B". Here is an example of a surprise question I found on one of the preparation exams-- and how I might have to handle a similar question on the real exam.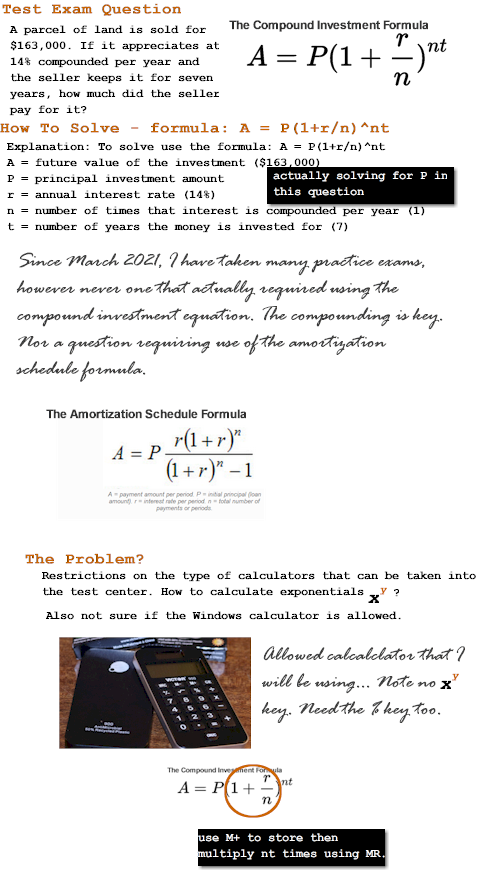 During the course, I created an Excel spreadsheet based on one of the textbook examples of an loan amortization schedule. Download the spreadsheet here.
Finally, on Friday, I had a virtual interview with one of the large real estate firms in the area. Because of legal issues, and the number of things that can go wrong in a real estate transaction, I really want to sign up as more a support staff function (rather than independent contractor), however most firms want me to sign as the independent contractor. I want the license, however I want to be in more of a support role.
To be in real estate sales, your character must not be an issue. Mine is not, however over the years, I have had more than my share of problems with others wanting to take credit. This is where my legal issues are most apparent.
As I was taking the course, I knew real estate sales could leave too many legal doors open, if I did not cross every "t" and dot every "i". I am a detailed orientated person, however I draw too much of the wrong attention. How can a real estate transaction I might become a part of- affect my business? You would be surprised.
Some would not question whether they think I have false concerns and ask only- "why would I risk it"? Are you one who feels my concerns are unwarranted?