Wednesday, June 08, 2022
Last week before my new iPad arrived, I researched graphics software options for use with that platform. Procreate and Affinity Designer constantly appeared high on every list.
I have no artistic (drawing, painting & sketching) ability, however, I do all of the graphics work for my sites, groups, and the presentations I need for one project or another. The example below shows part of the ImageComposer file where I created the header graphic for the Facebook high school alumni group.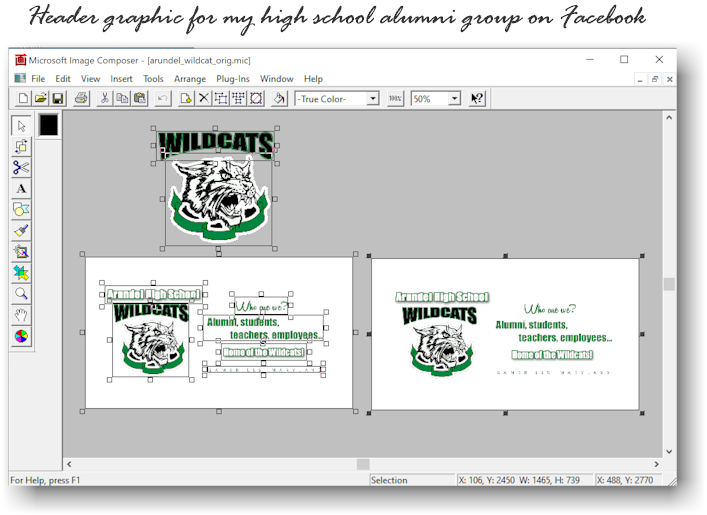 I use the following programs and tools to handle all of my graphics needs:
Microsoft ImageComposer
Microsoft 365 Professional Office Suite (Publisher, Word, PowerPoint)
Microsoft 2000 Professional Office Suite (Publisher, Word, PowerPoint)
Corel Gallery Clipart
The many photos I take.
Screen-grabs
Though I do little insofar as video presentations (other than hair and makeup for a Zoom meeting or class), I do watch one or two video bloggers and noticed how well they incorporate other graphical elements to their videos.
In that I use all of my resources for work efforts, I wanted to ensure that my new iPad Mini would get its fair share of the workload. I have to justify (to myself)- business expenses like a new tablet. That is why I was researching graphical software options for the iPad and the usage areas I could effectively deploy, in terms of ROI.
I purchased Procreate ($9.99 Apple App Store)- Monday evening after installing Libby (Free) and reading a sample of Grisham's latest novel, 'Sparring Partners'.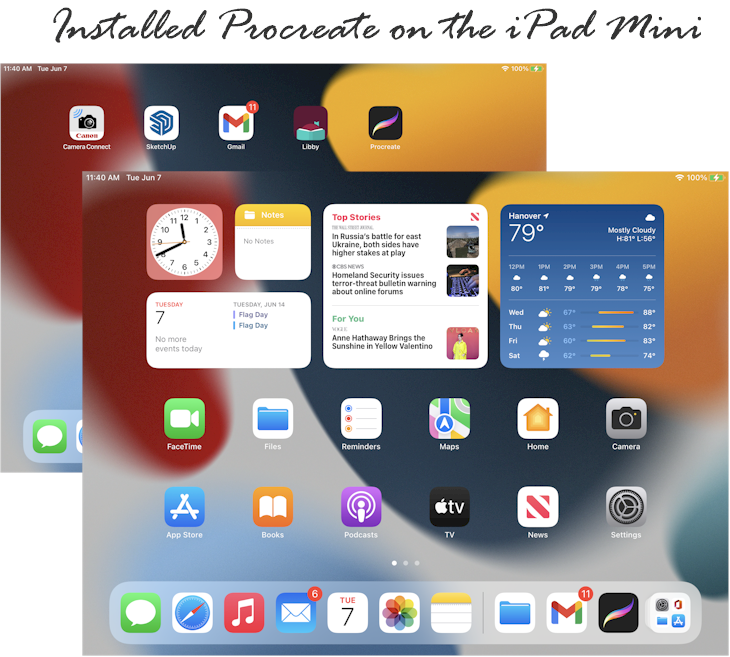 I did not do a lot with the Procreate app Monday evening (tested the new stylus pen with the application), however Tuesday morning, did a lot of research and played around with the software.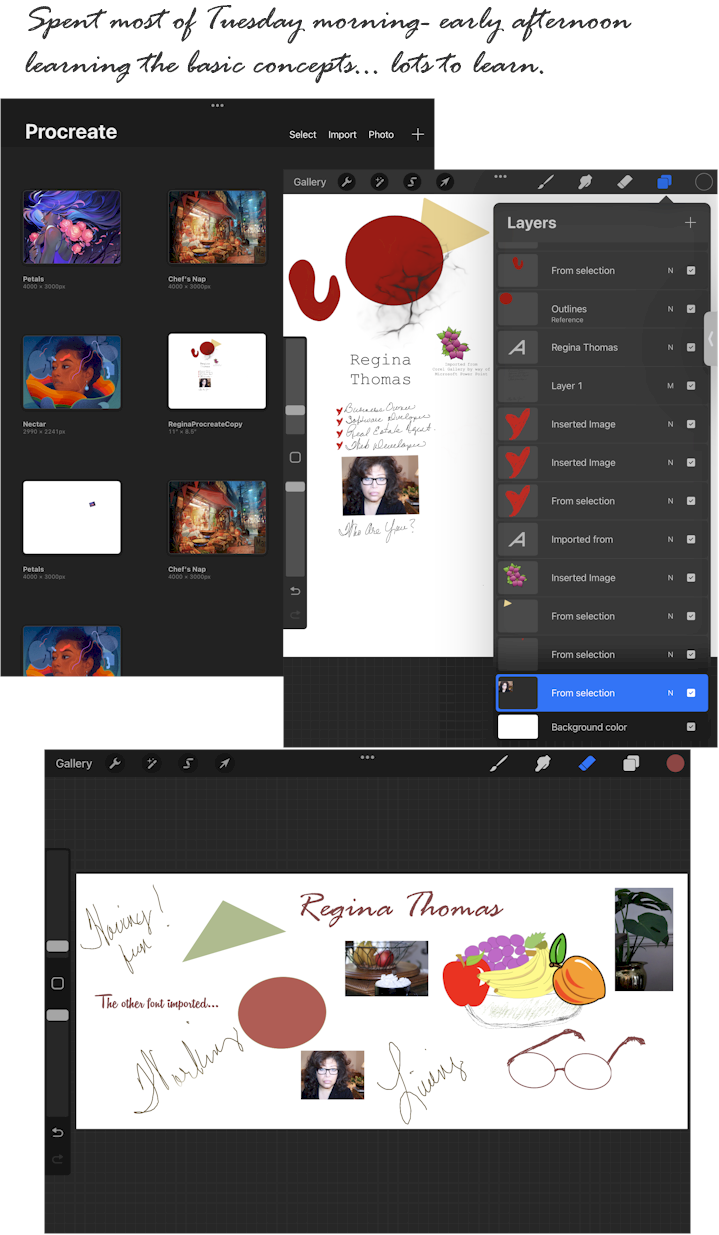 Procreate is different than graphical software I have used in the past. I wish I were more artistically inclined because Procreate showcases that type of talent.
That said, I will be able to find uses for Procreate. It is a powerful tool and though I am not a skilled artist, feel understanding how the software works is going to be useful where my efforts are concerned.
Affinity Designer the other graphics software often mentioned for iPad users, provides the ability to create vector graphics. I am going to continue to create and manipulate vector graphics on the Windows PC side of things using PowerPoint (also installed Microsoft 365 Office Suite on the iPad).
I have been using Any Video Converter to edit my very rudimentary video files, however downloaded Active Presenter about 1.5 years ago.
I have not had the time to play around with Active Presenter, that is until now. Yes, that software is going to be very useful if I decide to add more to my videos.