Saturday, August 06, 2022
Awhile back, I began to familiarize myself with the offerings of Node.js. What is Node.js?
Node.js is an open-source, cross-platform, back-end JavaScript runtime environment that runs on the V8 engine and executes JavaScript code outside a web browser, which was designed to build scalable network applications. Wiki Link for full description.
Access to online databases is an essential web service and one of the main offerings of Node.js. The Node.js server-side Javascript provides access to popular online databases like MySQL and MongoDB.
That said, for security reasons, I prefer Java JDBC servlets to access online databases which is not as open as the Node.js offering. The popularity of Node.js prompted my research into this area.
Insofar as online demonstrations of what I can do with node.js, there are issues for me because both of my web hosts use the Apache Tomcat server- which I need to run server side Java programs. This causes a special setup requirement for Node.js support. Because I only need the support to demonstrate Node.js knowledge, I opted to provide the demonstrations in my local experimental software development environment via video.
The following video demonstrates tools I am using and software I have created in my two software development environments: production and experimental including a Node.js demo.
I again used Active Presenter to create the video presentation provided in this post. I continue to learn new features available within Active Presenter however feel I should spend a lot more time editing. I have time issues.
PS. Sorry about the decibel level on the NPR Station Selection demo segment of the video. I wanted to show the control features of the application and may have left too much of the original video in tack.
Also, why am I not looking into the camera?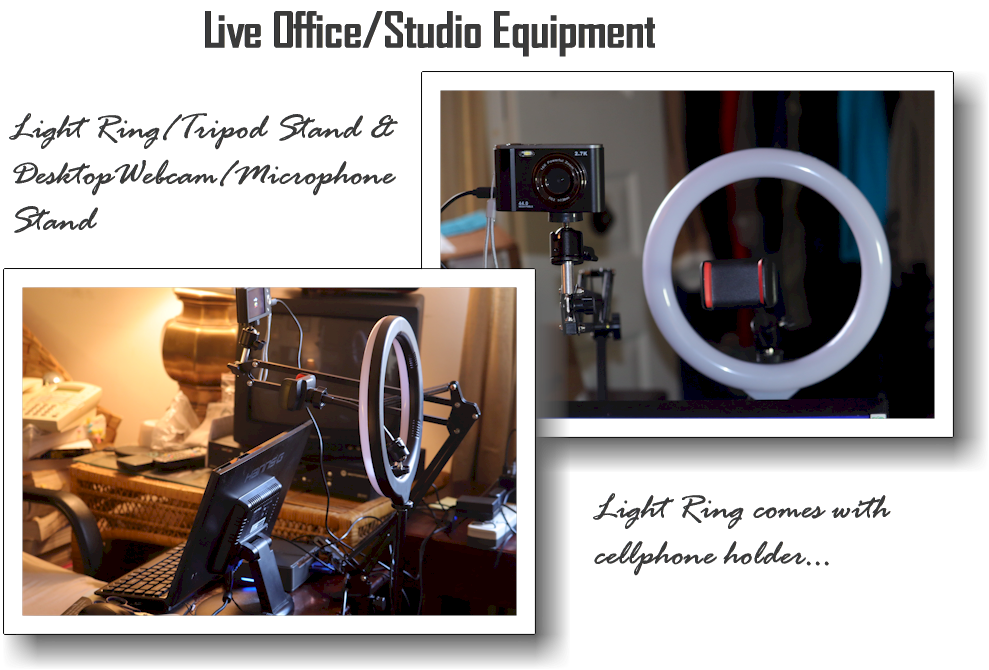 I use a high resolution monitor for Zoom meetings and a separate camera (monitor does not have a camera). Configuration shown above. When I recorded this video, I continued to look at the monitor and not the camera located slightly higher and to the left of the monitor. Trying to learn from my mistakes.