Saturday, December 31, 2016
Early this morning, my mother and I took her car out to test the new DVR Dash Cam. It was one of her Christmas gifts.
I like the features on this dash cam and everything is so clear. It was also easy to install and mount. Because of the many features-- the learning curve for the seven buttons on this cam might be a little intimidating, however well worth the effort. I think I have got it, however she seems a little concerned.
In addition, today I received the LED light I ordered. Hoping it will lighten up my photos and videos. What do you think?
Yes, I like this new light a lot. Are you ready for the new year?

Tuesday, December 27, 2016
Christmas morning, I was showered and dressed by 6:00 am- and ready to prepare the dessert [chocolate cake] for the day. After everyone arrived, we opened gifts [around 11:00 am] and then had cake. Dinner was later.
It was a nice Christmas.
This morning, I went by the bank to deposit my gift money, because the banks were closed yesterday [December 26th- in observance of the holiday]. Other than that, I really did not get out much over the weekend.
I started reading Philip Roth's "Indignation" Friday night and though a short novel, read a bit each night and finished last night. I like period pieces like this and this was a very interesting read.
Closing out the year, I will work on my sites, look into filing my taxes, update the stores [see upper right sidebar] and work on the HanoverMD Businesses page on Facebook.

Friday, December 23, 2016
Winter arrived this week- with a cold snap. We even had an ice storm the day before.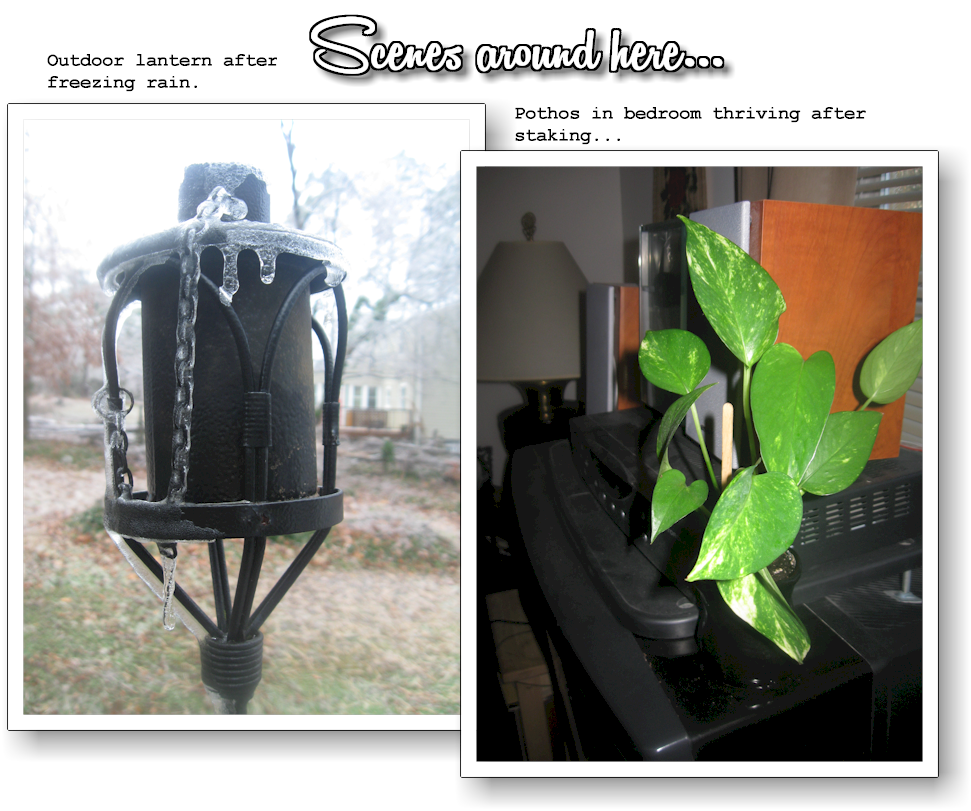 I am happy most of the choirs for the end of year festivities are complete. We again opted out of the big turkey dinner this year, however will have a nice dinner [roast and potatoes w/all the fixings] Sunday.
Last week my new bluetooth speaker arrived, so I have been playing around with that- along with the new sports action camera. I am happy with both of these recent acquisitions.
Other activities? Years ago, I signed up as a Facebook developer however have done little with the platform. With a little extra time on my hands this week, I decided to add an app for use with the HanoverMD Businesses page.
My efforts were met with mixed results. The "Use App" button, illustrated below, provides job listings in Hanover MD.
The application for the page tab [shown on the left in the above illustration] is where I ran into issues. Because of page width problems I was unable to get the app to display correctly using the page tab redirect.
The following illustrates how the page tab application should have looked:
I believe the easiest way to correct the problem is to use the API the listing service provides- and develop my own interface. This would require setting up at least one of my domains with an SSL certification. At this time, I do not want to do this-- in that I need to move one or both of the domains. I know, I have been saying this for 4 years now.
That said, this exercise was interesting in that the Facebook developer platform has changed since the last time I did anything with it.
I plan to relax and enjoy a lot of quiet time until the beginning of the New Year. How about you? Anything exciting planned?

Wednesday, December 14, 2016
This week, finally put up the holiday decorations.
I have been busy with various projects and wanted to wait until a bit later, however the guest bedroom was being overtaken by presents.
Earlier in the week, I had a free moment to go through the boxes in the basement and I found my Mother's decorative plaid ribbons from years ago. I decided to use them on the tree again, this year.
Hope your plans are going well. FBI-- there is a problem. Please check into this.

Tuesday, December 13, 2016
Sunday, my sports action camera arrived. I have been testing the many features, and quite frankly it has many that are impressive. I am still learning how to use some of them. Photos taken with the XDV Sports Camera...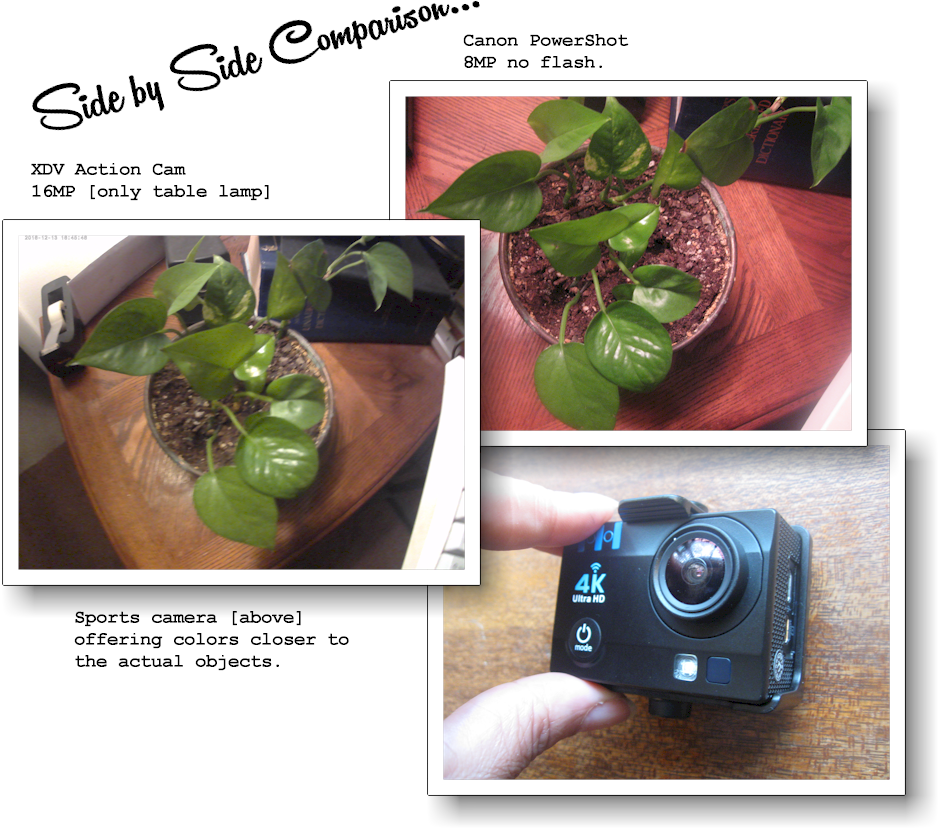 I tapped "plug and play" features to enable connection between the camera and most of my computers and tablets.
Short video clip from XDV Sports Camera- captured yesterday while creaming butter and sugar for a cake. I used an accessory that came with the camera and a 57" tripod to mount the camera- to shoot the video.
I like my new camera, however I have one or two issues [okay three]:
Really need an external light source-- not collocated with the camera but more on the subject. I have a similar issue with my Canon.
Not enough telescopic lens support.
Though other action sports cameras come with the option to select the FOV, mine did not. I would like this option.
I got a good deal on my camera and happy to add it to the business tools I use everyday.
For the money, you get a lot of features-- including a webcam, high resolution video and image output, and it is small enough to carry and clamp anywhere.

Friday, December 09, 2016
Normally, I purchase new business equipment in January or February of each year. This year, new business equipment purchases will be before the new year arrives.
Business tools and equipment I have been researching?
Sports Camera. I am shooting more video for social media accounts, i.e., Facebook & Instagram while also producing short video clips for this blog. I want sharper resolution and better audio quality. Some of my research results:

Bluetooth Speaker with a built in microphone for Skype calls, however robust enough to support YouTube and iTunes playback.

The sports camera will also need WiFi connectivity for Skype video calls. Most of the newer cameras support this feature with a lot of flexibility in price. I like the idea of being able to clamp the camera anywhere for video calls. My best angle is higher than eye level.

Are you still looking for gift ideas? I have listed new items like Hibachis and Kitchen Flame Torches [I cannot believe how inexpensive some of these are now] under the Home Furnishings & Kitchen Category.

I purchased a Hibachi when I moved into my first home years ago as a young professional. I no longer have the grill- and quite frankly, only used it once or twice, however just loved the idea of owning one.



Thursday, December 01, 2016
Seems like it took forever for December to arrive. Maybe I feel this way because this year, Thanksgiving fell so early in the month and I have completed my holiday shopping.
I think we are putting up the rest of the holiday decorations, the end of next week. Sister stopped by Sunday, with the Poinsettia.
Other things I have been up to:
Movie: Batman v Superman: Dawn of Justice [premiered on HBO Thanksgiving weekend]
The Affair on Showtime-- new season started November 20, 2016.
Movie: 45 Years
Social Media [areas working]: High School Alumni Group (FB Admin), Hanover Businesses also on FB.
Paying bills: qisoftware.com hosting, cell phone, etc.
Researching tax issues. I am a sole proprietor [legal business entity in the State of Maryland] enabling me to use a combined status for personal and business tax filing & reporting. This calculator a bit out of date, however still useful.
Research for my stores. [Been here before? Start at the last page of the shopping category for new additions.]
Miscellaneous photos of things going on around here...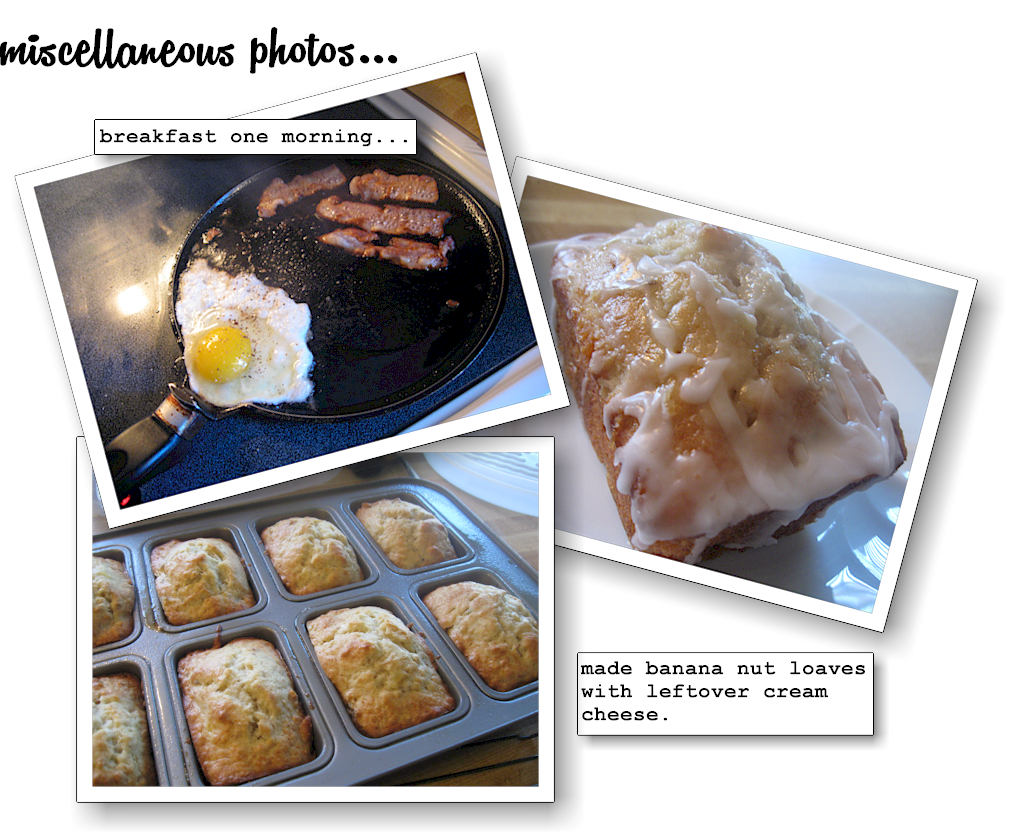 How are your plans shaping up?